5 things you need to know when moving to Indianapolis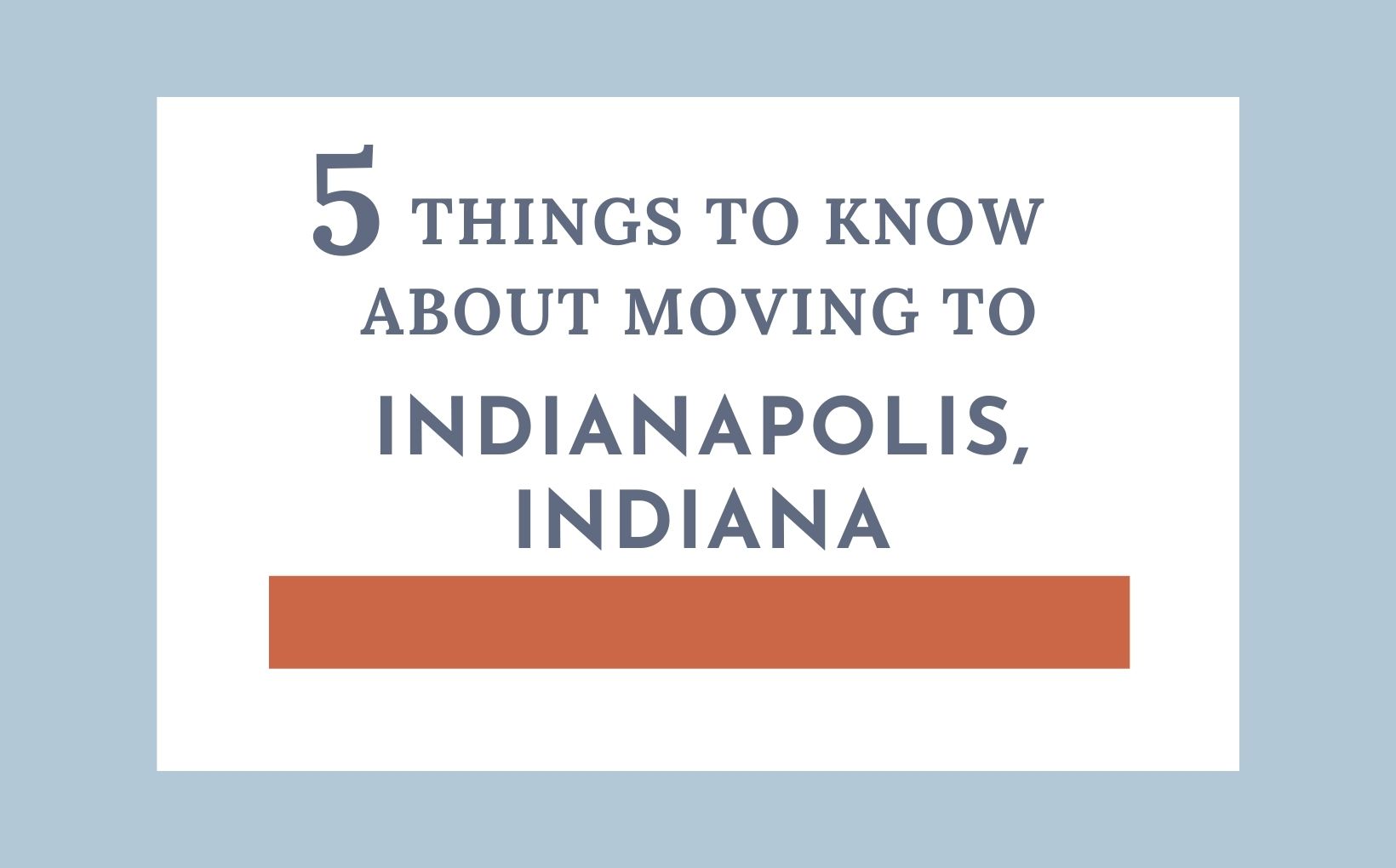 In the heart of the US heartland lies one of the biggest cities in the country, surrounded by cornfields; Indianapolis, Indiana. Are you thinking of moving to here? If so, you might know a few things about the city already. For instance, the world renowned Indianapolis 500 race is held here every May. Or that the Indianapolis Colts play here, former home of beloved quarterback, Payton Manning. There is so much more however, to this Midwestern metropolis than sports and race cars, so let's dive into the top 5 things you need to know when moving to Indianapolis.
What you need to know before moving to Indianapolis
#1 Experience all four seasons in Indy
Winter in Indiana
Just like a couple of strangers on an elevator, let's talk about the weather! Like it or not (and most people like it) you will experience all four seasons living in Indianapolis. Summers are hot, and winters are cold. Colder than you might expect, as Indianapolis is actually in the middle of a plains biome; where whipping winds can lower the temperature more than ten degrees via wind chill.
Summers in Indiana
The summers in Indiana are humid, so they feel hotter, just like the wind chill makes it feel colder. On the plus side of these cold winters, children get to experience the pure, unadulterated joy of waking up to a snow day, or school cancellation due to icy roads and snowfall. Perfect for sleeping in, then donning coats and mittens to head out and play in the snow…who wants to build a snowman?!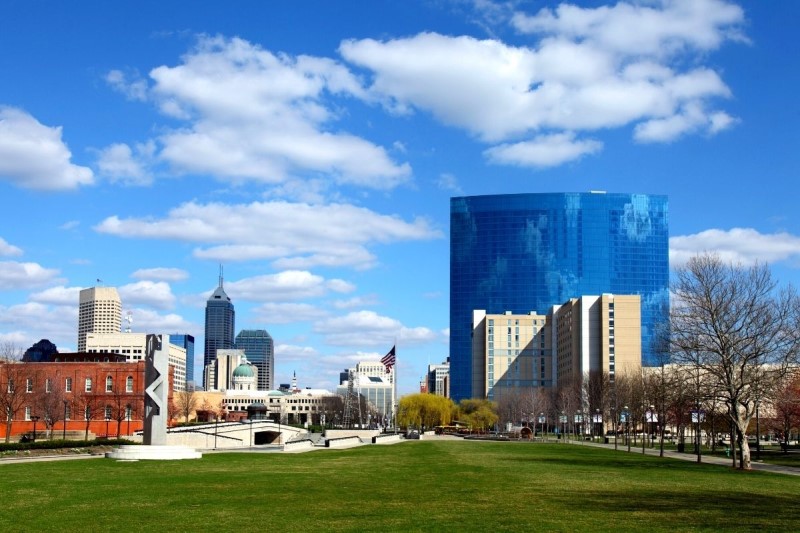 Spring & Autumn
Spring and autumn are just beautiful in Indianapolis, also known as the Crossroads of America. The winter chill gives way to warmer days, and blossoms sprout everywhere. From the beautiful blooms of the tulip trees (the state tree, in fact) to flowering bushes and landscape, you'll feel spring has sprung by the time Peter Cottontail is on his way. Gorgeous maple, oak, and elm trees turn shades of gold, then drop their leaves to provide a crunchy carpet perfect for raking and jumping into.
Indy Weather Caveat
There's one weather caveat that needs to be addressed; any veteran Hoosier will tell you during these transitional seasons, expect the unexpected.
Indiana is known for its rapidly varying weather. Does the weatherman say it's going to be sunny and 75 today? Bring an umbrella and a coat…it might very well end up being rainy and 52. Has it been particularly warm in October? Pack a jacket, it might drop to the forties while the kids are trying to trick or treat. All you need to handle this unpredictability is a little flexibility, (and maybe a jacket and umbrella to keep in the car!)
#2 Indianapolis Nicknames
Boston is Beantown, Seattle is The Emerald City, but what is Indianapolis? Basically; everything else! Indianapolis has a TON of nicknames, so learn them quickly and don't be the local who doesn't know. Nap Town, Circle City, Railroad City, Crossroads City, the list goes on and on. The most important name to know, and the one you'll be using regularly, is Indy.
Most Indianapolis residents (honestly most people in all of Indiana) call the city Indy, probably because Indianapolis is such a mouthful to say.
Perhaps the most meaningful of the nicknames is Crossroads City, and if you move here or even visit, you'll quickly see why.
Indiana is known as the Crossroads of America, and this dates back to western expansion and days of train transportation. Even today, Indianapolis is fairly central to the United States, not quite northern or southern, and you can see when looking at any map, that many national thoroughfares run through Indianapolis.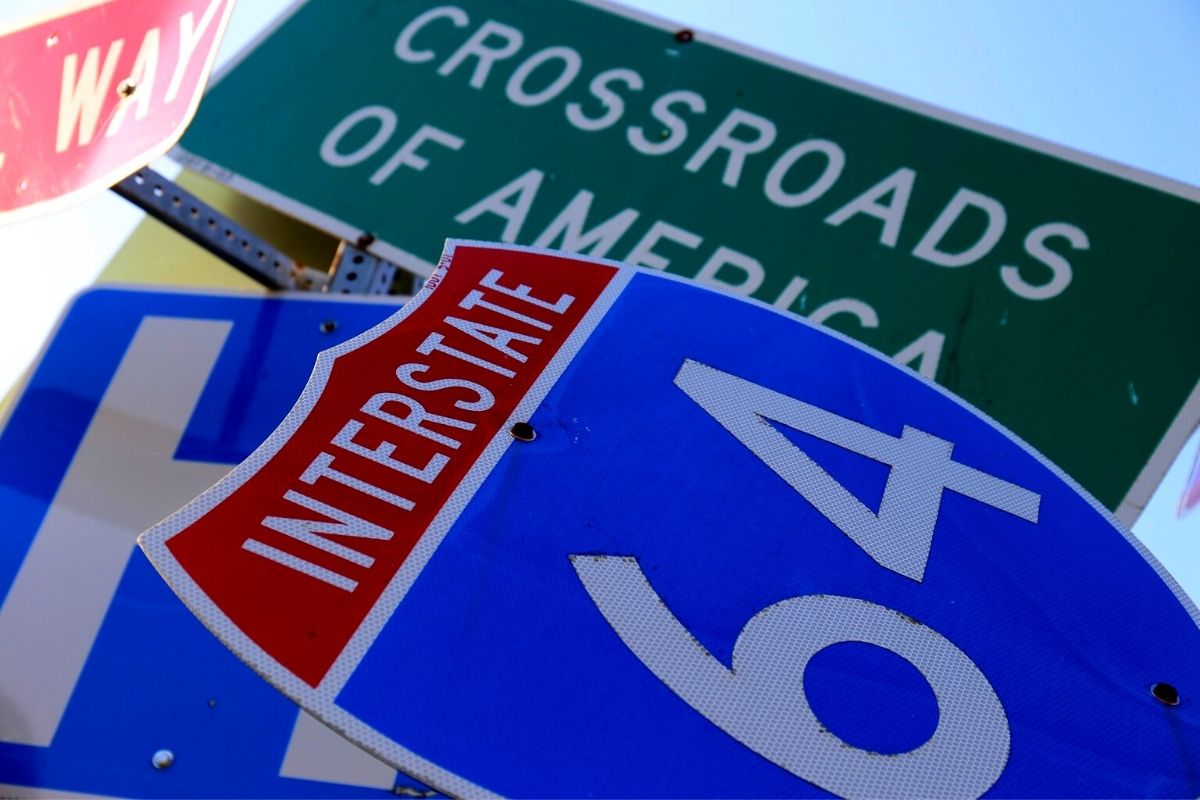 In fact, there can be so much traffic congestion, many locals choose to travel via the bypass around the city, going "around" to get where they are going, rather than "through."
While this assembly of highways leads to traffic and congestion, it's pretty cool to live in the Crossroads of America. Because it is so central, this connects Indianapolis to a lot of other major Midwestern cities. Indy is conveniently located within a three hour drive of Chicago, a couple hours drive of Cincinnati, a two hour drive to Louisville, and the list goes on.
A lot of these cities are so close that if you leave early enough in the day, you can do a day trip to go shopping, see a show, or catch a game, and still come back home that day. Not only do the highways provide easy access to Indianapolis residents, but with the international airport in Indy, you are a direct flight to most big cities in the United States and even into Canada. Pack your bags, there's much to do and see!
#3 Indianapolis is one of the biggest sports towns in the country
You don't have to be a sports fanatic to live in Indianapolis, but you better be good at pretending you are. Indianapolis is one of the biggest sports cities in the country, and with so much to offer spectators; it's easy to see why. At Lucas Oil Stadium you can watch the Indianapolis Colts, a beloved NFL team with many star players over the years.
The NBA hosts the Indianapolis Pacers, of whom the President of the team is famed NBA star Larry Bird (who played for Indiana State University in College, just south in Terre Haute.)
The NCAA headquarters are located in Indianapolis, so the city quite often gets the NCAA Final Four, and Women's NCAA Final Four.
If you love college sports, the Big Ten Championship is played in downtown Indianapolis every year.
Nearly all of the stadiums where these sports take place are close to each other and extremely walkable, making it a perfect way to enjoy not just the sports themselves, but the whole event of going. Walk right to the game after a nice dinner, or hit a bar afterwards to celebrate a win (or drown the sorrows of a loss) Win or lose, sports fans have it made in Indianapolis.
The Indy 500
You can't make an Indianapolis sports list without mentioning the Indianapolis 500, an event billed as "The Greatest Spectacle in Racing."
Indianapolis is decked with festivities the entire month of May, leading up to the race on Memorial Day Weekend. Hoosiers take great pride in the race, with festivals, parades, celebrity appearances down at "The Brickyard" (the nickname for the track) and even crowning an Indianapolis 500 Princess. Whether you get box seats, or rough it down below with a bit more of a rowdy crowd, you have to go to the Indy 500 at least once!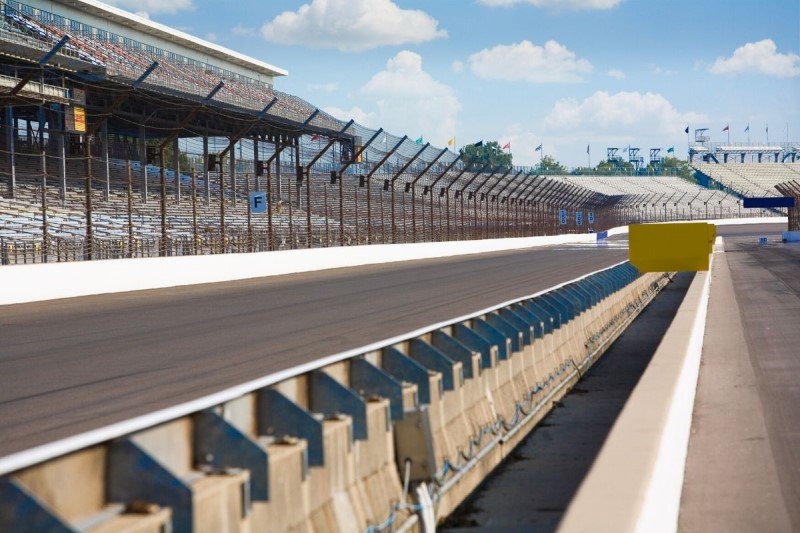 #4 Indianapolis has a growing Food Scene
For the resident with a penchant for great dining, the options for spectacular food in Indianapolis is endless and growing exponentially. It's no secret, the "foodie craze" is sweeping the nation (isn't that just one of the most cringe-worthy words in the English language? Yeah, we're done using it.)
Almost every big city boasts its food scene as the best of the best, but Indianapolis brings a secret weapon to the table, real farms! With a rural setting (Indianapolis isn't rural, but it's smack dab in the middle of some of the most rural land in America) the farm to table element can't be beat.
Restaurants in Indianapolis tout locally sourced meat and produce, supporting small local farms, and providing food that is less or not at all processed.
As giants like Whole Foods dominate big cities around the world, Indiana is the original Whole Foods, because the food is whole, and grown right here! Grass-fed beef and dairy products, free range chickens, you name it; you'll find it growing under the Indiana sky.
But it's not just expanses of corn and cattle in Indiana, the Indianapolis area is home to over a hundred "urban farms", meaning small farms within or just outside of the city limits, producing smaller quantities of goods, and generally using sustainable farming techniques.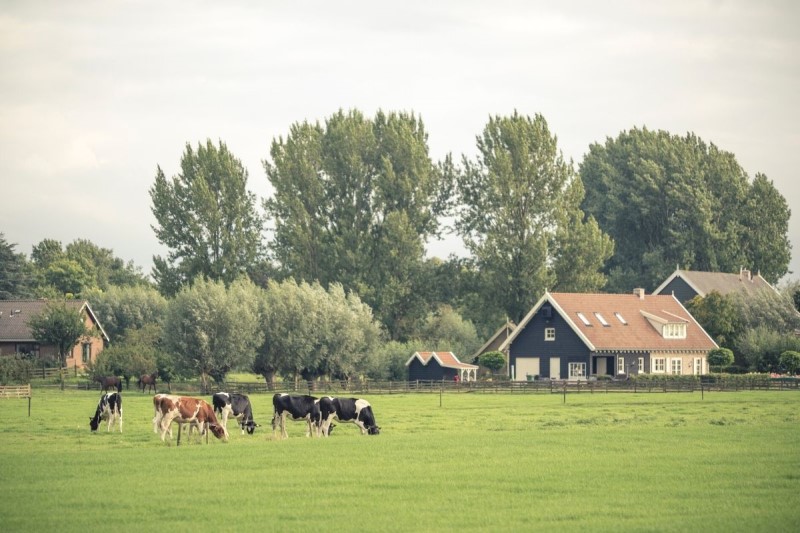 #5 Indianapolis has an affordable cost of living in a big city
Perhaps one of the biggest drawbacks to big city life is the cost of living. Housing, groceries, dining and entertainment, it all adds up, and it's usually more expensive than it would be outside of the city. "New York is so affordable!" (Said by no one ever…) but they would probably say it about Indianapolis.
Though it falls as the 15th largest city in the country, the cost of living falls at 48th place for most expensive cities in the US. This means of all the big cities across the entire nation, 47 of them are more expensive to live in than Indianapolis. That's impressive! To have all of the arts, sports, dining, etc of a big city, with the cost of a suburb, is almost unheard of.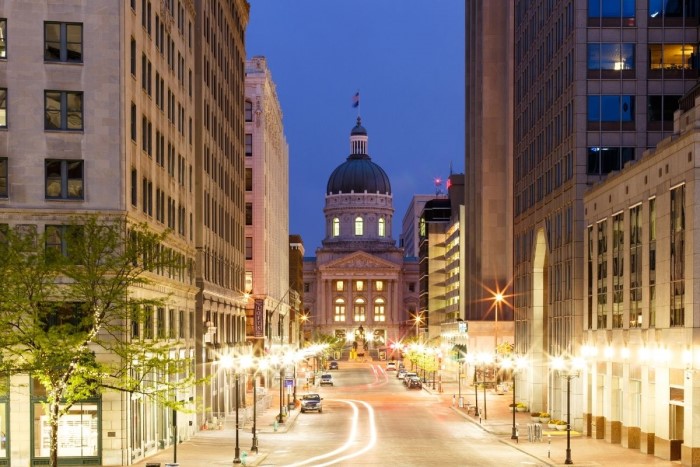 Gas, groceries, utilities, all of these are fairly average and on par with the rest of the country. But the greatest expense that keeps cost of living so low in Indianapolis is the housing cost. Renting and owning property in Indianapolis is very affordable, with some of the cheapest home prices for value in the country.
While in most big cities around the country, even Midwestern cities like Chicago, $200k or $300k won't buy much of anything, in Indianapolis, this could most likely buy more home than you'll ever actually even need…plus a yard, and a garage, and maybe a pool. There are plenty of factors that play into a decision to move somewhere, but a big, affordable house is a great place to start!
Considering living in Indianapolis?
Whether you already live in the area or are looking to move from out of state, we can help you find your perfect home in Indianapolis. Connect with us via email, phone call, whatever works for you!