Pros and Cons of Living in Carmel Indiana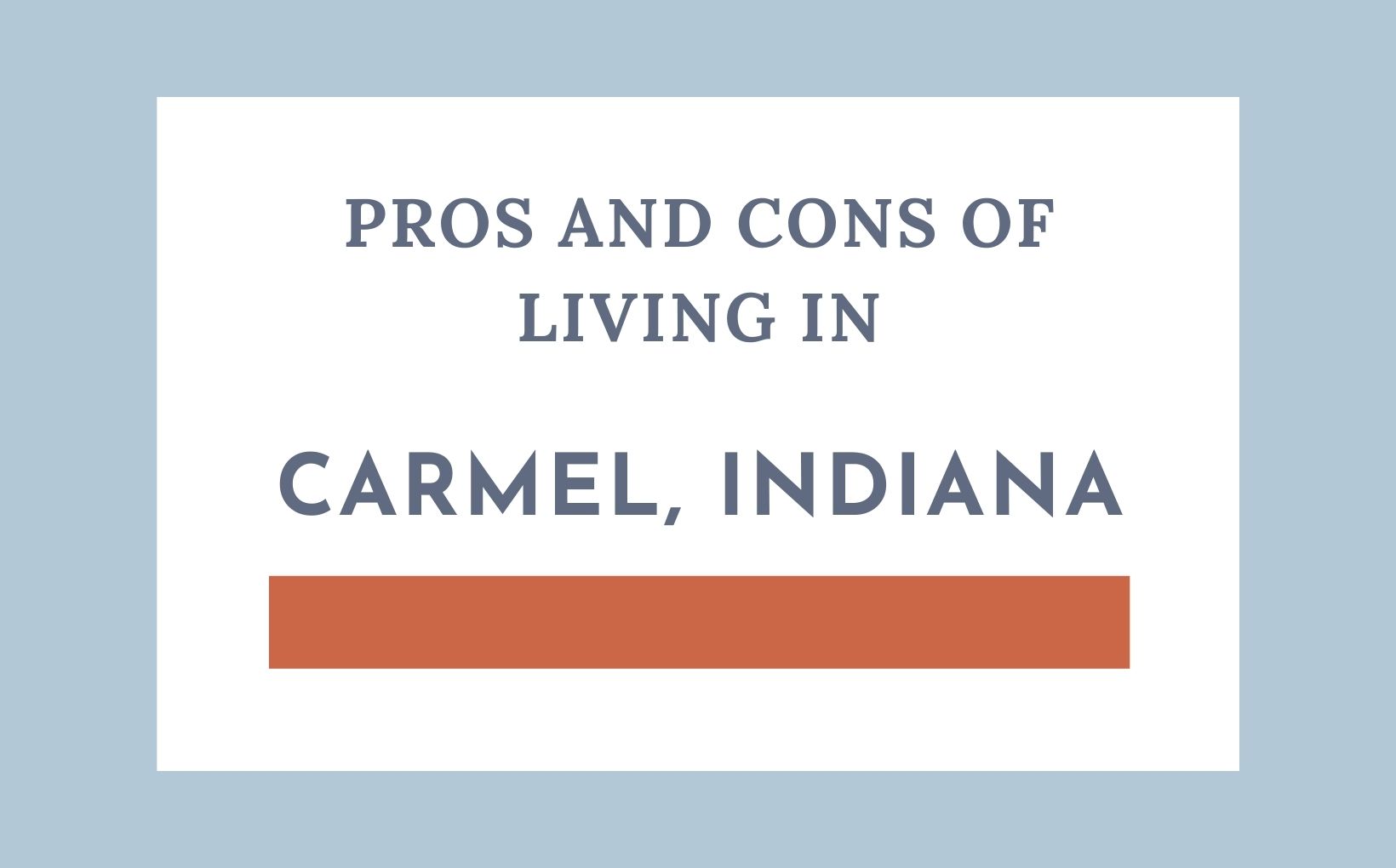 Carmel, Indiana; one of the northernmost suburbs of Indiana state's capital city, is one of the most populated areas of the greater Indianapolis area. With so many people living in Carmel, you might be wondering, "What draws people to this area? Schools, job opportunities, cost of living?" The answers might surprise you, so check out the top three pros and cons of living in Carmel, Indiana.
Top 3 Pros and Cons to living in Carmel, Indiana
Pro #1 –  Carmel, Indiana has Great Schools
Indiana is an incredibly fortunate state when it comes to public education. It has some of the nation's best education opportunities open to Indiana tax payers.
Of these schools, Carmel stands out even higher yet with some of the best schools in all of Indiana, not just the Indianapolis metro area. Everything from kindergarten through high schools rank exceedingly high. In fact, Carmel High School is actually the largest school in the entire state, with more than 5,000 students attending annually! Test scores are consistently high in Carmel schools, and the teachers are also fantastic.
Academic excellence isn't the only thing you will find at the schools in Carmel, many of them have exceptional sports and fine arts programs, with opportunities such as competitive show choirs, and regular state champion sports teams.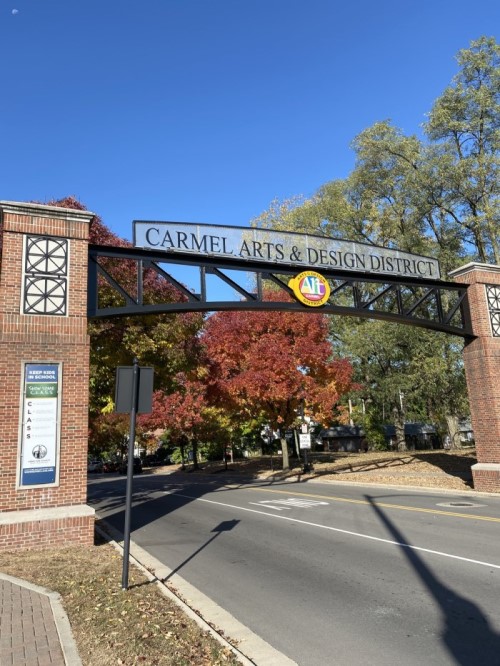 Pro #2 – Carmel IN has Excellent Infrastructure
Carmel is an affluent area, and with that affluence comes great infrastructure. From well maintained highways, to beautiful buildings, parks, and even shopping centers; everything about Carmel just looks and feels pristine.
You'll also find a plethora of what locals call "roundabouts," or circular intersections in which traffic continues in a rotational manner, exiting the roundabout when reaching your desired direction. Roundabouts are a great way to reduce traffic and motor vehicle accidents. Carmel is actually the number one city in all of America when it comes to the number of roundabouts within city limits!
With the well kept infrastructure all around town, you will quickly see there really aren't parts of town that are run down or in need of repair. The Carmel population is just under 100,000 people. This means that though it isn't a huge city, it is a decent sized suburb. With its own stores and amenities, the residents can really go about most of their daily needs without ever having to head into the rest of Indianapolis.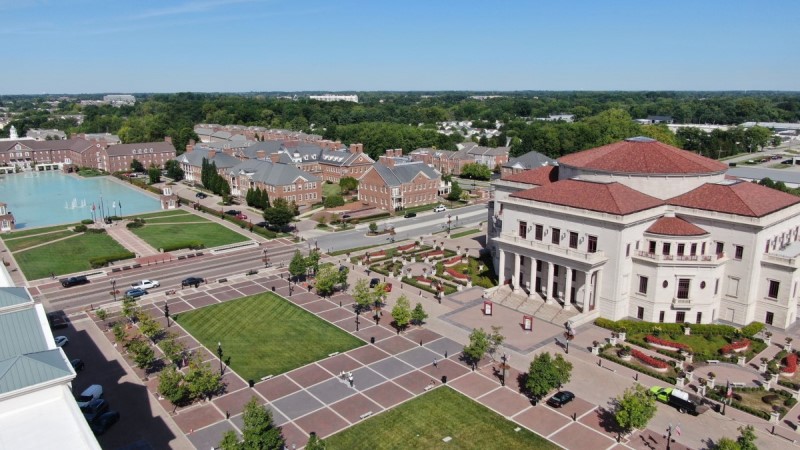 The roads are some of the nicest aspects of Carmel because Indianapolis can be known for its less than great roads, in constant need of repair and pot hole filling. With its cold winters, constant freezing and thawing of a long spring, and then hot summers that begin to melt the pavement, it's hard to keep roads and highways in good shape. Somehow, however; Carmel is always on top of it!
Also stretching throughout Carmel and through the arts district, is the beautiful and paved  Monon Trail. The Mono Trail is a 27 mile long multi-use pedestrian and biking trail that runs all the way to Sheridan, Indiana, from Downtown Indianapolis.  Residents can get out and about on the trail for just a bit, or venture through the entire trail if they are feeling adventurous!
Pro #3 – Carmel, IN Provides an Incredible quality of life
Quality of life is multifaceted, but it's fairly easy to see how the residents of Carmel, Indiana have a great quality of life. The excellent schools provide first-rate education to its youth, the thriving arts offer culture and entertainment avenues, and everywhere you look you see clean, safe neighborhoods. But these are all just generalizations, so let's look at some facts to support our case.
Unemployment in Carmel

is extremely low, and the average income is one of the highest in the state of Indiana. This isn't to say living in Carmel guarantees you will find a job that pays really well, but it does seem to be where the people who have done so want to live.
Carmel is withdrawn from the city enough to give people a residential feeling in the neighborhoods. And with exceptionally low crime rates, its residents feel a security you might not experience in other parts of Indianapolis.

As crime continues to rise in Indy (as it unfortunately does in most big cities) more and more city dwellers are moving to Carmel to get the warm cozy feelings you just can't find amid big city buildings and honking horns. Plus, with all of the shopping and entertainment available in Carmel, you really never have to leave!
Con #1 – Housing in Carmel, Indiana is expensive
Of all the beautiful infrastructure, entertainment options, and well kept roadways Carmel offers residents, this lovely environment, comes at a price. The general cost of living in Carmel is comparable to most other Midwestern cities (being below the national average, which is nice). However the relatively high housing prices quickly make Carmel a nonviable option for many.
The homes in Carmel; even the ones that aren't in upscale neighborhoods, are pretty expensive. Even if you can afford to purchase or rent here, you will without a doubt get less for your money in Carmel. You'll find in other Indiana cities, you might be able to buy a house with a yard, a nice back porch, and maybe even a swimming pool for the same price as a one story, two bedroom home with almost no yard would cost in Carmel, Indiana.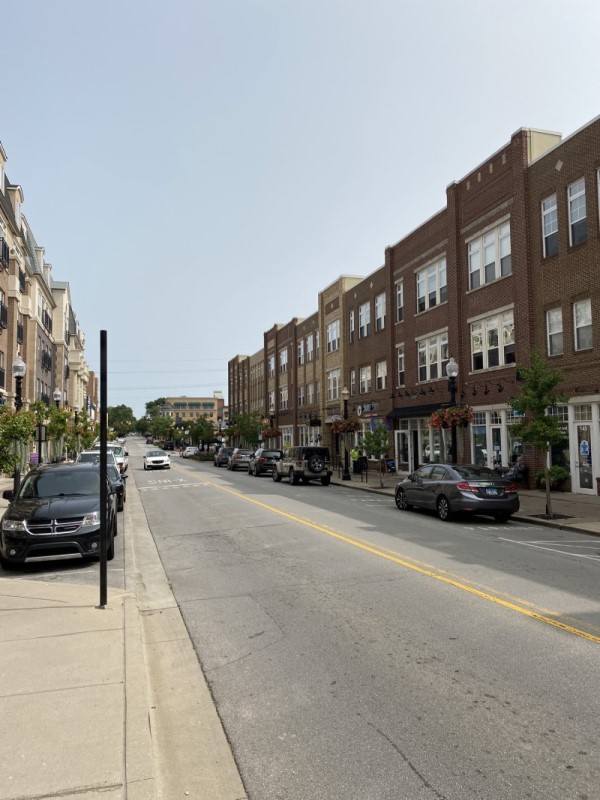 Carmel isn't the only Indianapolis suburb that's difficult to "break into" when it comes to moving there. For example, Zionsville is also an area of Indianapolis Metro that embodies upscale affluence and is home to those with decently high incomes, however it's a much smaller community than Carmel.
With a budget of $300K or less to spend on a home, you'll struggle to find anywhere in Carmel where you can buy property. Some nearby neighborhoods in which you are much more likely to find something in that price range are Fishers, Westfield, Noblesville, and of course, actual Indianapolis.
Con #2 – Large schools aren't for everyone
With the phenomenally rated schools in Carmel, this con might come as a surprise, but large schools are not everyone's cup of tea. With a student population of over 5,000 students, it's easy to see how students with learning disabilities, difficulty with social interaction, or those who just might be struggling academically can slip through the cracks.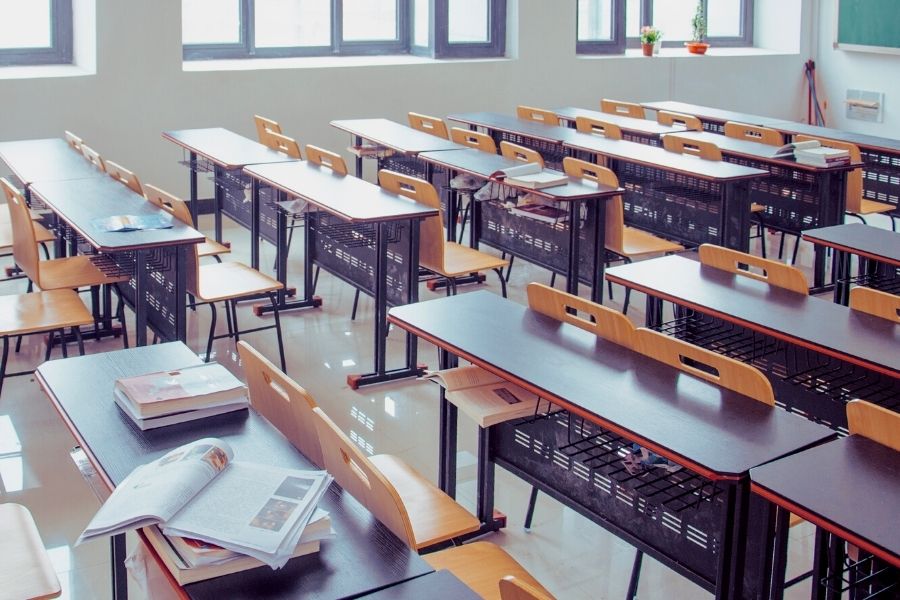 Schools that are so big not only limit one on one interaction with teachers, but the social aspects can be daunting. And the pressures to "fit in" to certain clicks of groups at schools attended by high income families can put a lot of pressure on a child.
If you think this might not be the best environment for your children, you're a bit out of luck if you live in Carmel and want your kids to go to a public school. Most of them are big, and there aren't a lot of options.
Yes, there are smaller schools, but you might not be in that school's district, or they might not fit your needs. Then you're left with private school options, which are costly, and might not be as close to home.  Many feel if they are funding these Carmel schools with their tax dollars, they want their children to reap the benefits.
Con #3 – Carmel's food scene needs to be improved
The food scene in Indianapolis has exploded with the force of the atomic bomb. But if you're searching for original eats in Carmel, you're going to be looking for a while. The options are definitely improving with time, but when it comes to interesting and unique dining options, there isn't much available in Carmel, Indiana.
There are plenty of restaurant chains that you might find anywhere else in the Midwest. So if you're looking for an easy happy hour joint with some staple appetizers, you'll find something easy enough here. But for those interested in some authentic Thai or Indian food on a Saturday night, you best head into Indianapolis.  For the foodies of the bunch, if you regularly like to try something new and different, Carmel might not be the place for you (just yet, at least! It's getting better!)
Con #4 – Caramel has a reputation
Whether it's accurate or not, there is a clear reputation that's been following Carmel residents for a long time now; which is that they are all wealthy and high strung. Due to the expense of being able to even live in the city, coupled with the relatively high average income, people have preconceived notions as soon as you tell them you live in Carmel, Indiana.
To some, this perception is a good thing. It's a status symbol to even be able to live in Carmel. Others disdain the reputation, and don't want to be considered a "typical" Carmel resident. There are plenty of Carmel inhabitants that can scarcely afford to live there, but want to live in a safe environment with great schools. Many families are stuffing themselves into homes they can barely afford just so their children can attend these excellent schools, and they can partake in the quality of life available in the Carmel area.
Not everyone in Carmel earns high income just because they live here though. Whether you do or don't associate with the reputation, if you want to live in Carmel, expect to hear this often. Luckily, the preconceived notions of others have absolutely no effect on your ability to live wherever you choose in the great state of Indiana!
Interested in moving to Carmel, Indiana?
No matter the pros and cons of life in Carmel, Indiana, it's a pretty spectacular suburb of Indianapolis to live in. We're here to help you find just the right home here in Carmel. All you have to do to get started is connect with us here.