5 Reasons to live in Fishers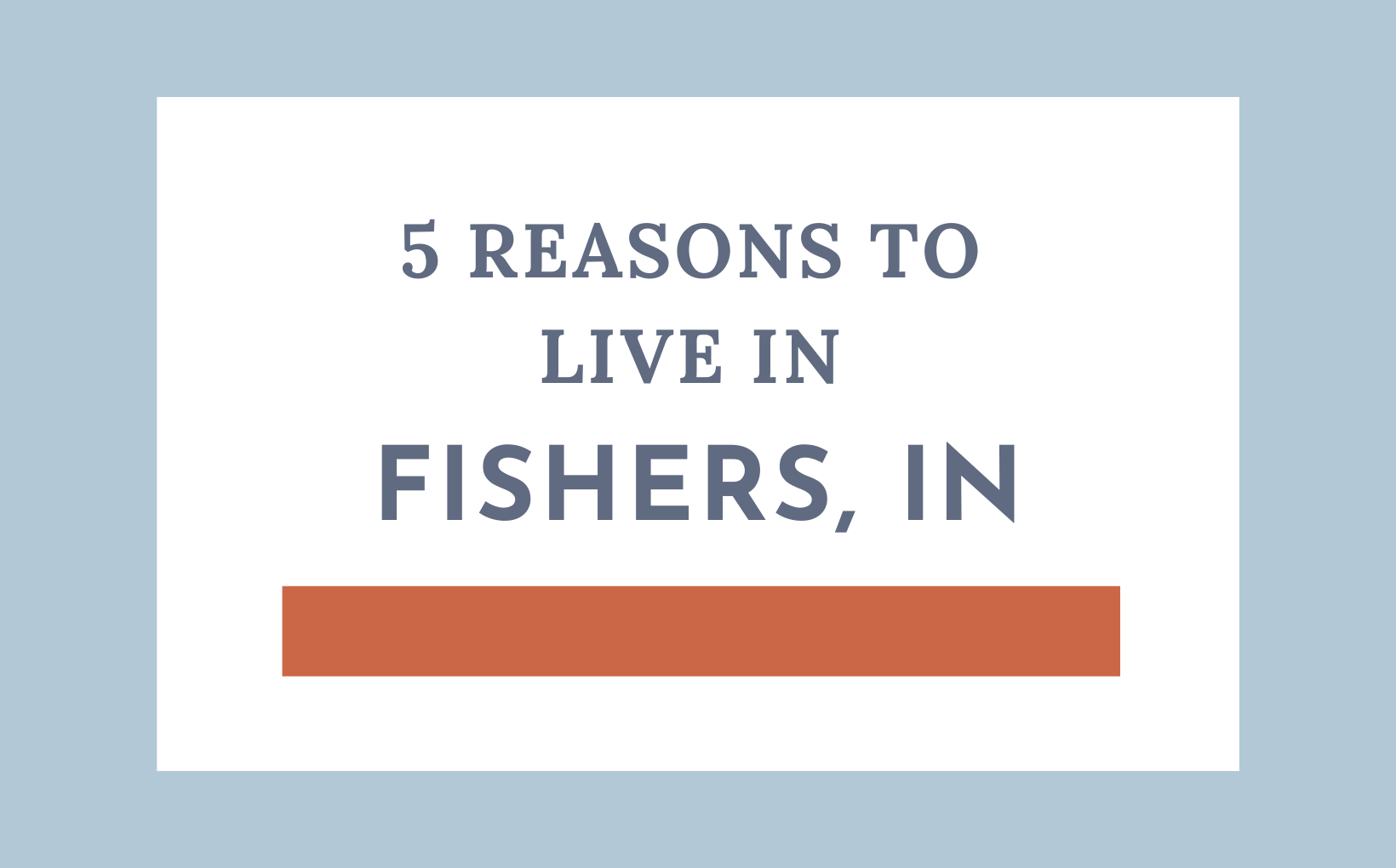 Fishers, Indiana, is one of the most popular suburbs of Indianapolis. Known for its unique character, family-friendly nature, and affordability, it's no surprise that this little suburb is growing fast. If you're considering moving to the Indianapolis area, take a look at some of the top reasons to call Fishers your next home.
Top Reasons to Live in Fishers, IN
1. Fishers is a family-friendly place to live with a high quality of life
If you want to live in a place that is safe, beautiful, and offers plenty to do for the whole family, Fishers can't be beaten. Even if you don't have a family, you can still enjoy all the wonderful amenities Fishers has to offer. The high overall quality of life in Fishers is one of the town's biggest draws. There are fantastic shopping centers, parks, and outdoor entertainment facilities all over town. You really don't have to go into Indianapolis for anything unless you absolutely want to. Fishers is a great place to call home for people in all stages of life, but if you do have a family, you will be among like company.
You can expect to find many other families in Fishers, and can be as involved or uninvolved in the community as you'd like. The schools in Fishers are outstanding, which is no surprise given its family oriented nature. Fishers High School is ranked #10 in the state. Students attending Fishers High can take advanced placement courses, and enjoy an array of sports and clubs. Because Fishers isn't quite as big as Carmel (one of the other large suburbs north of the Indianapolis area) students benefit from a little bit more one-on-one time with teachers and staff, and experience less competition for places on sports teams or in clubs.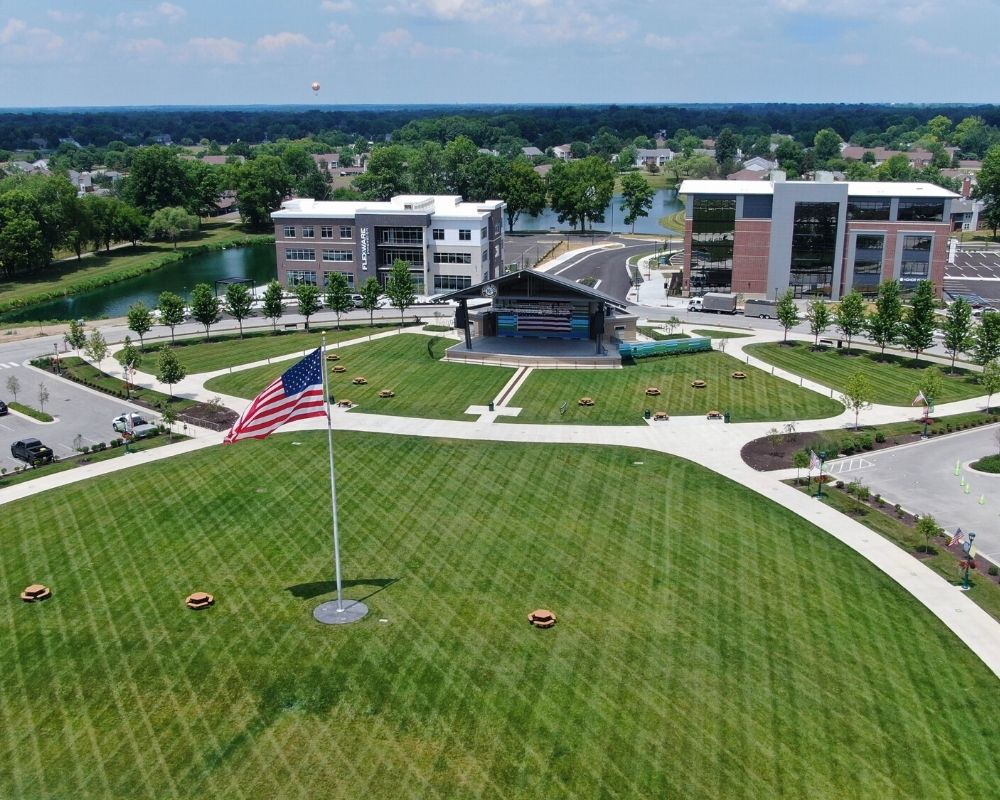 There are more than 24 parks in Fishers alone, each of them offering something different; from fun jungle gyms to paved and lighted walking paths. Beautiful Holland Park sports a huge playground and splash pad for children to enjoy, soccer fields, baseball fields, and even sand volleyball courts.  Flat Fork Creek Park is densely wooded, with tree houses dotted among the foliage for small explorers to investigate. Within the park, you can hike to the highest point in Hamilton County to take in the sights, or when there's snow on the ground, take the sled for a spin! 
Fishers is adjacent to Geist Reservoir, one of Indiana's most beautiful water features. The access to this massive watering hole makes Fishers particularly unique in comparison to areas like Carmel, which are more or less landlocked. Boat owners can enjoy boating, jet skiing, water skiing, and all-around summer fun when it gets nice and hot during humid Indiana summers.
2. Fishers doesn't have any areas to avoid
Fishers is an exceptionally safe town. If you take the safety rating of Indianapolis at face value, you might find yourself more than a little nervous, because Indy doesn't have a great safety reputation. But most of the suburbs of Indy are extremely safe, and Fishers is definitely one of the safest. While there are parts of Indianapolis itself that you might not want to call home, there are almost none of those in Fishers. Every part of this suburb is safe.
Just because there aren't any dangerous neighborhoods doesn't mean every neighborhood is extremely nice. There are parts of town that blew up during the housing boom, and some of those homes tend to be on the cheaper side. This sometimes means these homes might not be built particularly well. There are also parts of town that are a bit "out there," far from amenities like shopping and dining. This is especially true of the east side of Fishers. However, being remote might not bother you at all; you might be looking for a little peace and quiet! No matter where you decide to plant roots in Fishers, it's going to be nice and safe.
3. Traffic in Fishers isn't bad (especially compared to other Indianapolis suburbs)
For a town as surprisingly large as Fishers, the traffic is very manageable. Indianapolis is the 17th largest city in the county, and within the city limits, traffic can get pretty awful. The traffic is so bad, in fact; that the bypass was built to allow commuters to travel around the city if they didn't necessarily have to go into it. Even with the bypass, traffic in the morning and afternoon in Indianapolis is heavy. Obviously, it won't be comparable to Los Angeles or Phoenix, but it's by no means Mayberry.
As Fishers continues to grow, the traffic will undoubtedly get heavier. Luckily the infrastructure being built throughout the city seems to be accommodating the growth well. As the projected growth of Fishers becomes reality in the years to come, hopefully, the measures taken now will translate into easy flow of traffic and highway accessibility throughout town, regardless of where you live.
4. Fishers offers both urban and rural living
Fishers has historically been an extremely affordable place to live. Perhaps because of this affordability, opportunity, or proximity to fun activities, Fishers has grown rapidly in the last fifty years or so. In just the last decade, Fishers has gone from a population of 77,000 people, to over 100,000. The Midwestern cost of living is generally below average, and the homes in Fishers have traditionally given buyers a lot for their dollar, so perhaps the affordability is the siren song luring these new residents.  While you might assume affordability directly translates into "boring, cookie cutter homes in neighborhoods that all look the same" you'd certainly be wrong when it comes to Fishers.
Though thoughts of Indiana may many be synonymous with cornfields, that isn't something you'll see a lot of in Indianapolis. But if you want that, Fishers is a great place to be! Once again, you can have it all in Fishers, living environment included. If you want to live where you can watch the sunrise over America's bounty, own a larger plot of acreage, and maybe even have a few animals, you can have that in Fishers.
If unlike Tim McGraw, you feel perhaps that watching the "corn pop up in rows" isn't quite exciting enough for you, and you thrive in the urban heartbeat of city life, Fishers offers that as well. Of course you won't find quite the same amenities and diversity as you would in New York City, but you can live in the city none-the-less. In fact, the more populated central parts of Fishers are a great option for those who enjoy the excitement of urban living and don't want to have to offer up a first-born to afford their rent. The high quality of life for Fishers residents is not limited to those enjoying the family-friendly suburbs. There is truly something for everyone in this charming Indianapolis suburb.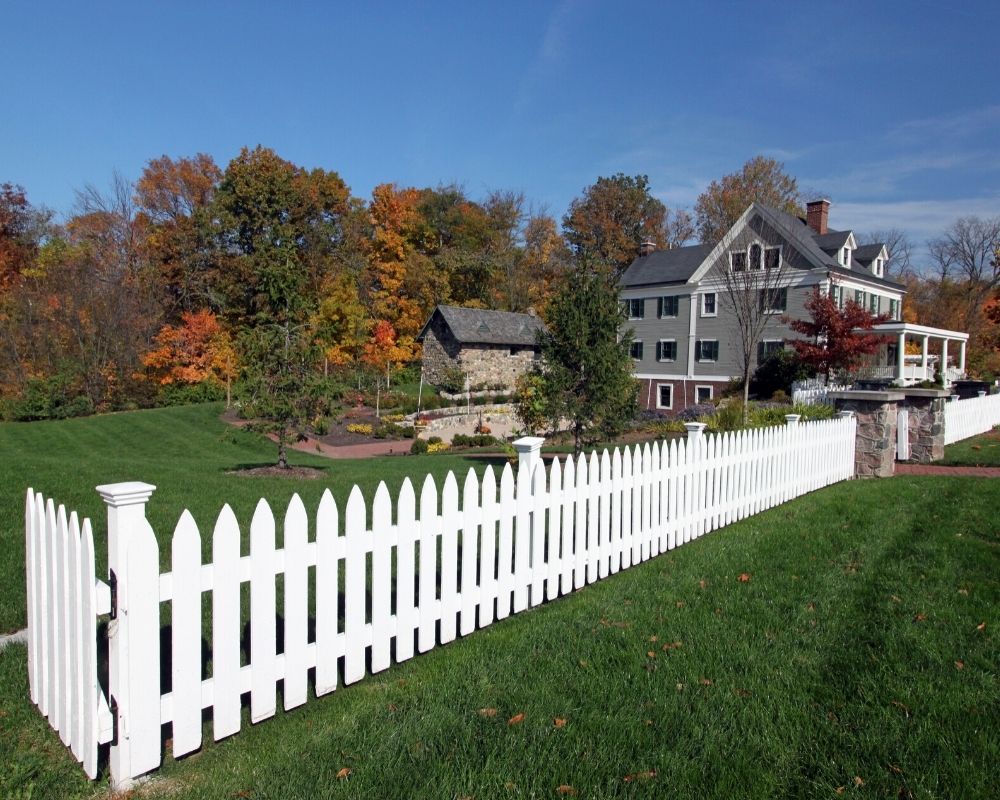 5. Fishers is growing but is determined to remain unique
Many suburbs that grow and grow fall victim to the mediocrity of suburban sprawl. Once you have seen one, you have pretty much seen them all. Chain restaurants, subdivisions, strip centers…you know it when you see it. Fishers isn't like that. This suburb has done an outstanding job of cultivating its own identity and sticking out from the crowd. You can find all of the large retailers and chains mentioned above, but there is so much more to Fishers.
Fishers has gone to great lengths in recent years to create a downtown area for residents to congregate and mingle. The Nickel Plate District provides a central location to enjoy the walkable vibe of a downtown area, and it gives a heartbeat to the town for residents and visitors to gather and relax. The Nickel Plate Amphitheatre provides free entertainment all summer long, or whenever weather is permitting. This is the perfect place to bring the whole family and pack all the lawn chairs and blankets, or perhaps just a picnic for two.
Fishers is also working towards curating a foodie environment that encourages locals to get out and try something new every now and then. Artisanal restaurants are popping up all over, and The Yard (Fishers' newest downtown addition centered around dining) is always offering something new and exciting. Though over 100,000 people call Fishers home, you will still feel a sense of community in this comfortable suburb. You can find many amenities of a big, urban city in Fishers, without sacrificing the small-town, safe and friendly atmosphere it is so well known for. If you're looking for a place where you can truly have it all, don't overlook this amazing Indianapolis suburb. 
 Interested in Living in Fishers, IN?
Whether you are looking for family-friendly and spacious, or urban and central, I would love to help you find your next home in Fishers Indiana. If you are thinking of moving to the Indianapolis Metro Area, reach out to me today at Compton Realty. I would love to help you find your next home in the Hoosier State!