3 Reasons why the Indianapolis Suburb of Zionsville is so Popular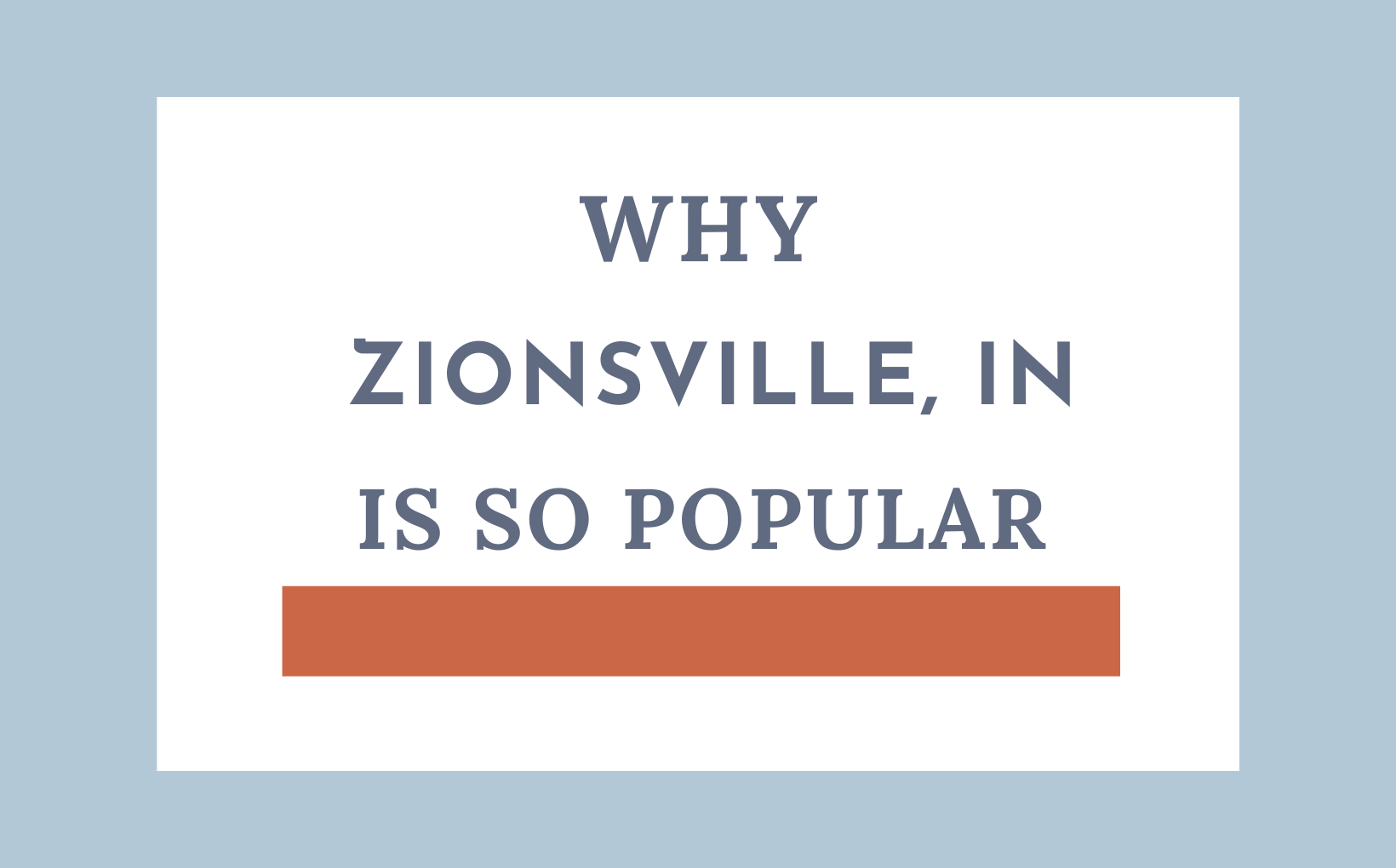 Located on the northern side of the Indy Metro Area, Zionsville, Indiana, is one of the most popular suburbs of Indianapolis. But what is it about this cozy little town that makes it so appealing? Whether you're looking for great schools, a safe neighborhood, or a beautiful downtown area to gather with friends, Zionsville has a lot to offer. Check out three reasons why you'll love living in Zionsville.
Three Reasons to love Zionsville
1. Zionsville has great schools, and a safe, family-friendly environment.
The Zionsville school system receives an A+ for overall excellence on niche.com. Ratings are calculated by the use of certain variables that make up the education system, such as: test scores, extracurricular activities, diversity, student-to-teacher ratio, and more. Zionsville not only ranks highly among Indianapolis schools, it actually ranks as one of the best school systems in the entire state of Indiana. One of the best things about Zionsville High School is the opportunity for students to engage with teachers. Only about 2,000 students attend the school each year, giving an ample teacher-to-student ratio.
The schools in neighboring Carmel and Fishers are extremely large. Carmel High School in particular is known for being highly populated and tremendously competitive. A place like Zionsville High School can provide great opportunities for students to be involved in sports teams, choir, band, clubs, and other activities without having the constant stress of fighting for their chance to be there. Statistically, students who are active in extracurricular activities are happier, make better grades, have better opportunities for getting into college, and enjoy an overall sense of belonging.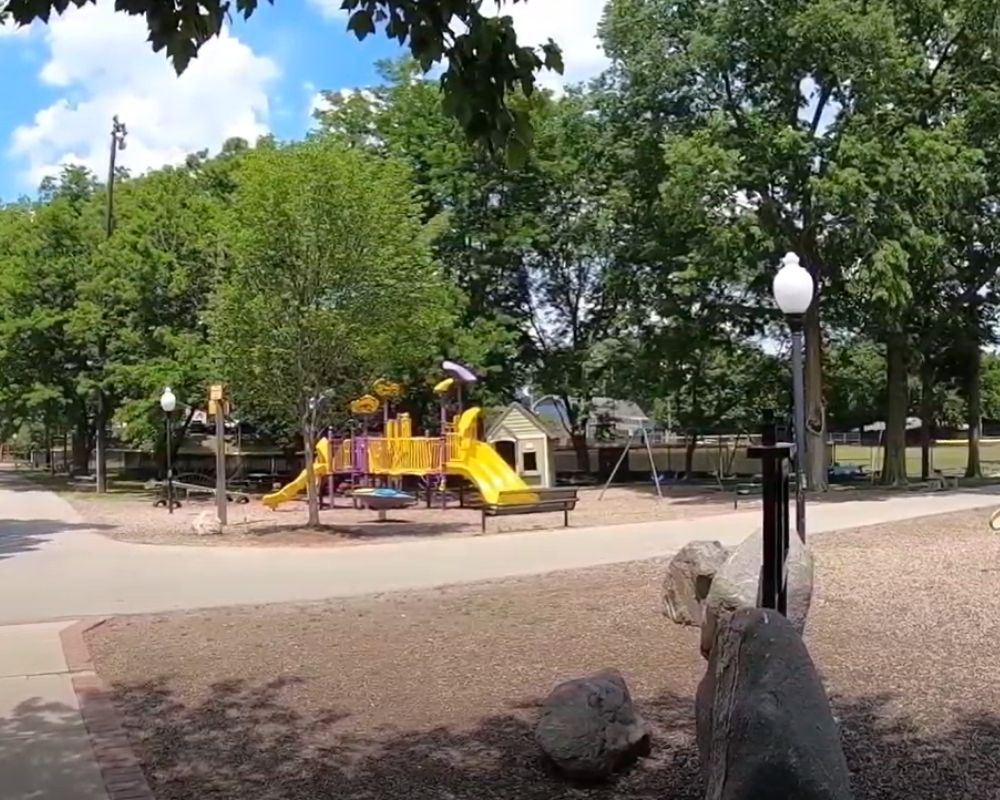 Though Indianapolis itself doesn't have the best safety rating, Zionsville hits that perfect sweet spot of being away from the city just enough to decrease violent and property crimes but is not so remote that people feel isolated. Nearly all the neighborhoods and parks are very safe at any time of the day, and you'd be hard-pressed to find a part of town with a reputation for crime. Though some might miss the heartbeat of city life, feeling safe when walking to your car at night is to many a welcomed trade. Whether you have a family, or live alone, everybody enjoys living in a place where they feel safe both in their home and out in the community.
2. Zionsville's Quality of Life:
If you want to live in a hustling and bustling town, Zionsville isn't the fit for you. Carmel and Fishers both have large populations, big schools, and a lot going on. Zionsville, however, with a population of only about 30,000 embraces a slower pace. Things may shut down early in this part of Indianapolis, but that might be just what you are looking for. The median age in Zionsville is 39 years old, meaning this is the suburb you might move to when you have settled down a bit, started a family, and have a little bit more change in your pocket (because you will need it when it comes to buying a home in Zionsville!)
The average income in Zionsville is over $100,000 a year. True, not everyone is making that much money, but it surely represents a lot of opportunities when it comes to employment and quality of life. Zionsville residents take great pride in their little slice of heaven, and because of that, it seems everyone lives a better life for it. All over town, you'll find parks and public green space, and even the highways are kept cleaner than in other parts of Indianapolis. The squeaky-clean suburbia of Zionsville might not be for everyone, but the quality of life it provides cannot be denied.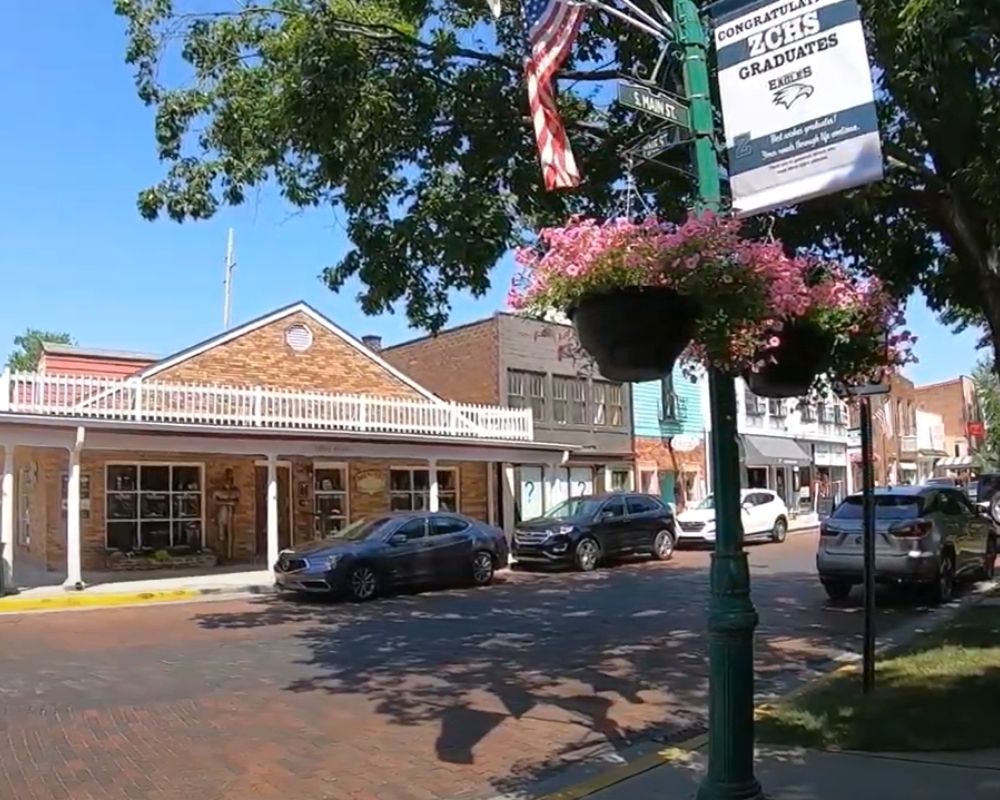 The beauty of this city speaks for itself. There's a reason locals call Zionsville "The town within a park."  Zionsville neighborhoods are clean, and yards are full of luscious, mature greenery. Many homes in Zionsville are historic. There are still charming brick streets and Victorian homes dotted about town. You can instantly feel the difference upon driving into the Zionsville city limits.  This town has a certain calmness and separation from fast city life. The small-town aura is palpable. It invites you to slow down and smell the roses in those perfectly manicured yards. You'll definitely enjoy a slower pace in Zionsville, but never be too far from the action.
3. Downtown Zionsville
Indianapolis is surrounded by wonderful suburbs, but very few of them possess their own central hub. Carmel has its Arts and Design District, which is a great place to gather and socialize, but it has a clear "newness" to it. Downtown Zionsville is historic, pleasant, and constantly evolving. But within that growth, careful attention is paid to make sure the area maintains as much history as possible. Mature trees shade the sidewalks and street lamps line the streets. During the spring you'll see bursts of color blossoming from planters, and during the Christmas, season lights are strung all over downtown turning it into a life-sized gingerbread town. Even if you buy nothing, just strolling around downtown Zionsville is a rewarding experience.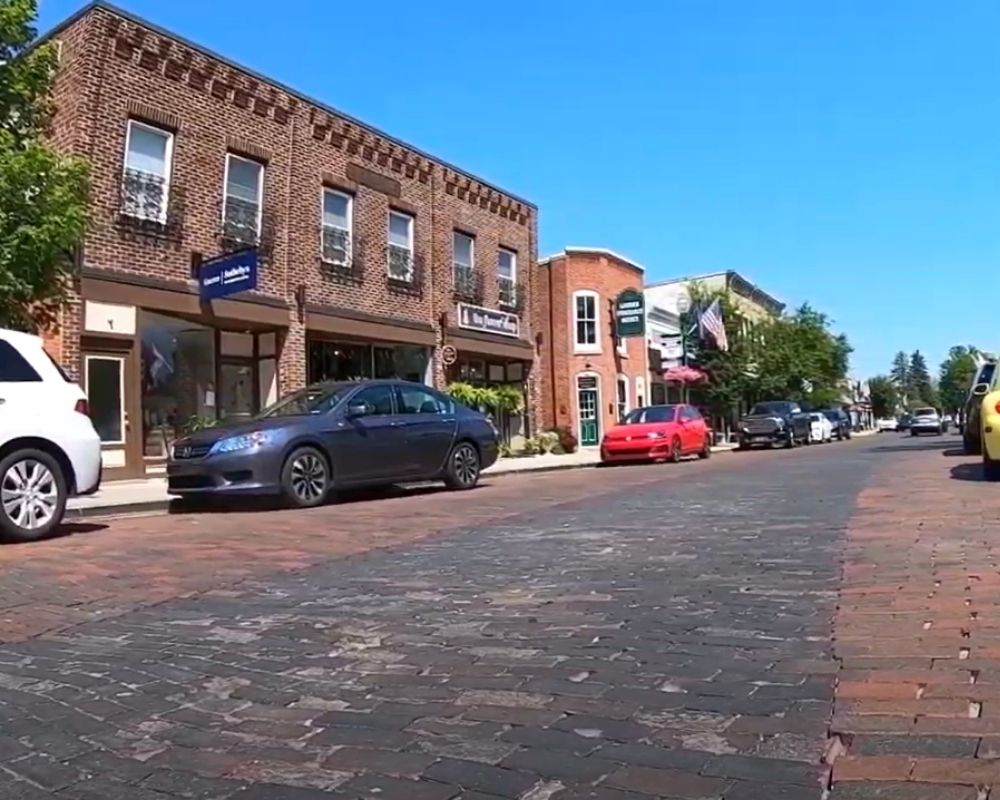 Historic buildings in Downtown Zionsville are always being renovated. Zionsville is one of the oldest neighborhoods in the Indy area, giving it an almost New England feeling with all its Victorian Architecture. Shops and restaurants try to incorporate as much of the original infrastructure and charm as possible when making upgrades and renovations. The small-town vibe that you will feel throughout Zionsville seems to only intensify when you find yourself downtown. You may find yourself wondering if you happened to walk upon the set of a Hallmark Christmas movie! No, it's no movie, life in Zionsville is really just that nice!
Looking to buy a home in Zionsville?
Does Zionsville sound like the perfect small town to call home? If you're thinking about moving to the Indianapolis Metro Area, reach out to me at Compton Realty. I would love to help you find your next home in the Hoosier State!