Broad Ripple – One of Indianapolis's Best Neighborhoods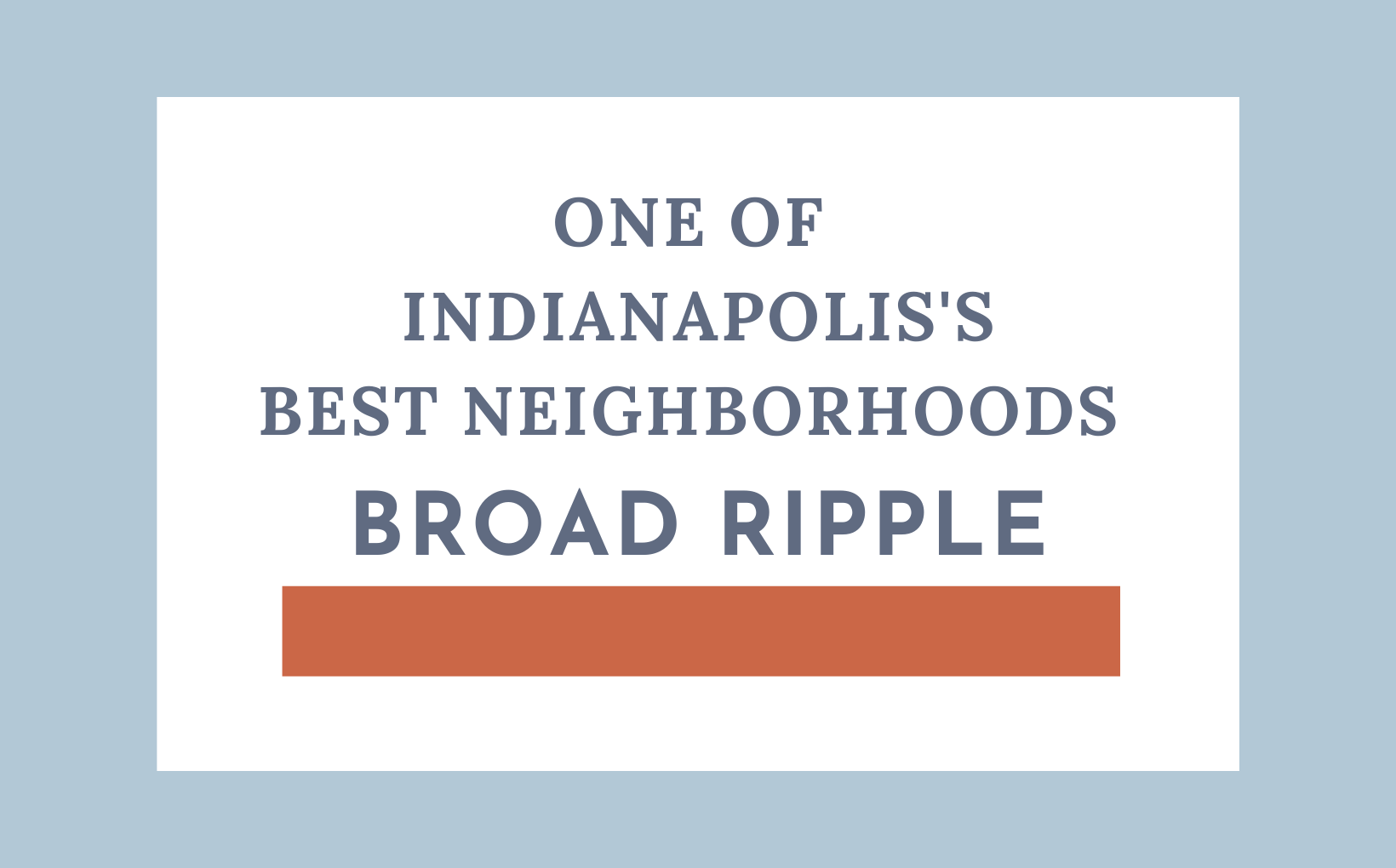 If you think Indiana is all corn fields and car racing, you probably haven't visited Broad Ripple, Indiana. Nestled within the heart of historic Indianapolis, this unique and charming neighborhood is bursting at the seams with character and things to do. Whether you like to go out bar hopping, or try something new for dinner, or just want to live in a beautiful neighborhood, check out the top five perks of living in Broad Ripple.
Living in Broad Ripple, Indiana
Broad Ripple is in a Great location
Location is key to the allure of Broad Ripple. Though it isn't necessarily central, it's fairly easy to access from many parts of town. If you work on the north side or downtown, it could be a great place to call home. For the most part, the area considered to be Broad Ripple is between College Avenue and Keystone Avenue, and its northern border is the White River. Because of its close proximity to Downtown Indy, Broad Ripple is a perfect location for those who enjoy going into the city often for sporting events or other entertainment. One of the only downsides to Broad Ripple's location is the inaccessibility to highways. Of course, you can get to them, but there aren't nearby exits or easy routes that take you right to the bypass or into Indianapolis.
Mature neighborhoods
If you find yourself dreaming of living in a home that has sheltered residents of a time gone by, you will find what you're looking for in Broad Ripple. This part of town is extremely historic, and the streets seem to lend that established, lived-in feeling that only comes with time. Many of the trees that line the streets have been there for a hundred years or more, the same goes for the homes. You will see homes dating as far back as the turn of the century, up through mid-century construction. But you won't see anything much newer than that. Just because the homes in Broad Ripple are old does not mean they are run down. This is one of the most well-maintained and groomed neighborhoods in all of Indianapolis, making even just the streets themselves eye candy to the passerby.
Broad Ripple's Unique homes
Broad Ripple is the antithesis of a cookie-cutter neighborhood. If you want that new construction and uniform look, this isn't the place for you. You'll see a huge variety of homes in this part of town, ranging from two-bedroom bungalows to five-bedroom Tudor homes. While you might have many looks to choose from, you won't find anything extremely cheap. This part of town is a pricy one. If you want to live somewhere where you get the most possible home and yard for your dollar, a different suburb might be better for you. Most of the homes in Broad Ripple cost more than $500,000, but that doesn't mean there aren't a few here and there in the $250/$300 range. These homes will probably be smaller, older, and in need of renovation, but if you just have to be there, you can find something.
Unique and fun food scene
When it comes to midwestern cities, Indianapolis has much to offer a foodie with a diverse and refined palate. Within Indianapolis, there are a few parts of town that cluster the best of these culinary retreats, such as downtown, Fletcher Place, and The Wholesale District. Broad Ripple surely cannot be left off of this must-visit list because the food here is unmatched. This isn't the kind of place where you go to find a chain restaurant or frozen-then-dropped-in-the-deep-fryer appetizers. No, Broad Ripple offers the kind of eateries in which you might get to know the owner and chefs overtime or try something new that you haven't yet learned you can't live without. If you enjoy going out to eat and supporting local small businesses and restaurants, you'll never run out of options in Broad Ripple.
Exciting nightlife scene
If you live in Indianapolis and are under twenty-five, you no doubt know Broad Ripple is where it's at when it comes to nightlife. This doesn't mean it's only college kids that frequent the bars and clubs, however. You will see young professionals, older patrons, and everything in between when you go out in Broad Ripple after dark (just probably no kids!) Just because Broad Ripple is one of the last parts of town to turn off the lights doesn't mean it's a party scene. Yes, some bars cater to a club atmosphere more than others, but there is plenty going on here. If you enjoy having a beer or a couple of glasses of wine after dinner but don't want to have to scream over the latest Justin Bieber hit, you will find many cozy places to imbibe.
Common misconceptions about living in Broad Ripple
Because it's such a hot-spot for nightlife, Broad Ripple can sometimes give the wrong impression when it comes to living there. Many people seem to think because there are bars all over town that you won't get a wink of sleep if you call this neighborhood home. The truth is, most of Broad Ripple is actually very calm and quiet. Only the streets directly backing up to these establishments experience the noise that accompanies bars and restaurants.
 If you want to live in Broad Ripple to be near the excitement, but not have to hear it every Saturday night at 1:00 in the morning, that is very possible! Many residents of this part of town choose to live in the area because of its character and lifestyle, not so much its offerings after dark. The neighborhood streets are friendly and safe to walk, and the neighborhood feeling is warm and welcoming.
Looking to buy a home in Broad Ripple, Indiana?
Are you thinking of moving to Indianapolis and you think Broad Ripple might be a great neighborhood for you? If so, reach out to me at Compton Realty, and let me help you find your next home in the Indianapolis Metro Area