What it's like Living in Meridian Kessler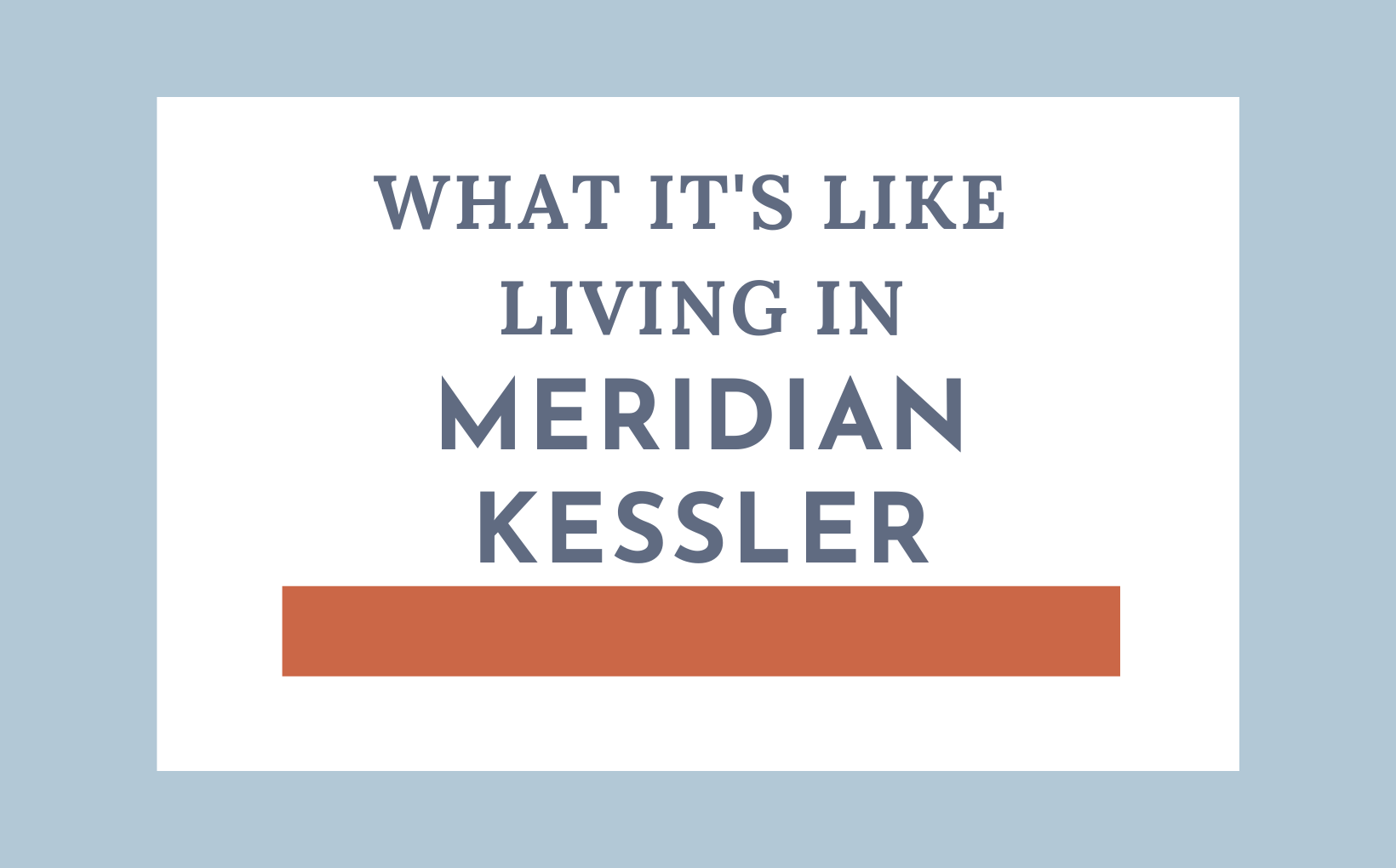 Do you want to live in the heartbeat of Indianapolis? No, we aren't talking about downtown. We're talking about Meridian Kessler, one of the most unique, historic, and thriving parts of Indianapolis. If you like living right in the middle of culture, history, and countless places to grab a bite to eat or support a local coffee shop, Meridian Kessler can't be beaten.
Get to know Meridian Kessler, Indiana
Urban living with a residential vibe
Meridian Kessler is one of the most distinctive neighborhoods in the Indianapolis Metro Area. While historic neighborhoods tend to be quiet and private, this part of town is alive and bustling. The lifestyle in Meridian Kessler is very urban. You will see residents walking to coffee shops or chatting on the street; this is a friendly and interactive place to live.
Though not suburban, Meridian Kessler does feel very residential, which provides a feeling of coziness within close proximity to entertainment and city living. This culturally diverse area is full of residents who are young, old, families, empty nesters, and just about everything in between. If you want to live in an area that embraces all walks of life, Meridian Kessler might be a great option for you.
Homes and lots in Meridian Kessler
You'll notice almost instantly that Meridian Kessler is a historic part of town. The homes in this neighborhood are full of character, and no two are twins. The aesthetic of this neighborhood is consistently well maintained. Though the homes might all look different, they are all very well kept.  You won't find homes in disrepair or lots that are growing out of control with cars sitting in the driveway on cinder blocks.
You may also quickly take note of the beautiful established trees in Meridian Kessler. These stoic giants, some as much as two hundred years old, have been around since Indianapolis was just a sapling herself. The trees that shelter the streets of the neighborhoods provide shade in the summer, beautiful buds in the springtime, and an array of gorgeous warm hues as they turn and drop in the fall.
Meridian Kessler Home prices
For all of Meridian Kessler's wonderful attributes, affordability isn't one of them. Home prices in this neighborhood range anywhere from $500,000 to over a million dollars. This area isn't necessarily full of mansions, in fact you might look around and be surprised at how much these homes cost. This is generally because many of the homes in Meridian Kessler are historic, with well-established foliage in the yard and unique character that sets them apart from one another. This individuality comes with a higher price tag than newer neighborhoods with cookie-cutter homes that all look alike, one after another.
If you have your heart set on living in Meridian Kessler but you're finding yourself cringing at $500K being the lower end of home prices, you still might get lucky. Certain parts of Meridian Kessler are more affordable than others. You'll also notice that you get fewer homes for a higher price the closer you get to the most desirable parts of town. If you are willing to live in one of the outskirt parts of Meridian Kessler that may not be as walkable or as well maintained, you might be able to find something closer to your target price.
Proximity to dining
You'll be paying a premium for the location and lifestyle in Meridian Kessler. This walkable area is close to all sorts of interesting restaurants, bars, and coffee shops. Broad Ripple, arguably the most well-known Indianapolis neighborhood when it comes to nightlife and fun places to eat and drink, is just on the outskirts of Meridian Kessler. This makes it a great place to live for young professionals and those who enjoy dining in a social setting. There is always something new to try, and when it comes to supporting local businesses, you can't go wrong stopping into any of the establishments in the area.
Broad Ripple is actually quite small, and believe it or not, parts of this neighborhood that many would consider to be in Broad Ripple are actually in Meridian Kessler. Depending on where you live in Meridian Kessler, you might not necessarily be walking distance to Broad Ripple. Worry not, there are clusters of small businesses dotted throughout the neighborhood, like the Pennsylvania Avenue and 49th Street intersection. You can almost always find a coffee shop or small café nearby.
Who is Meridian Kessler not a fit for?
Meridian Kessler brings a lot to the table, and the home prices are a perfect example of how badly people want to live in this part of town. Still, it won't be the right place for everybody. This part of town is perfect for somebody who is looking for urban living, in close proximity to their neighbors, who is interested in embracing others from various walks of life and cultures.  If you want privacy, new homes, giant lots, and like to keep to yourself, you might not be happy in Meridian Kessler.
This part of Indianapolis absolutely does not feel suburban. You won't likely find a three-car garage or a huge backyard. If you are looking for a home in which you will be the first owner, or you are attracted to modern homes and the "newness" that comes with them, you won't find that in Meridian Kessler. You will probably live near people who want to get to know you, and if you don't get along swimmingly, well, unfortunately, you live pretty much right on top of each other. If that doesn't sound like the right place for you, there are plenty of other suburbs in Indianapolis where you can find all the space, privacy, and brand new homes your heart desires!
Meridian Kessler Real Estate
If Meridian Kessler sounds like the perfect place to call home (or you would rather live in another part of town) reach out to me at Compton Realty. I would love to help you find your next home in the Indianapolis Metro Area.