How big is Downtown Indianapolis?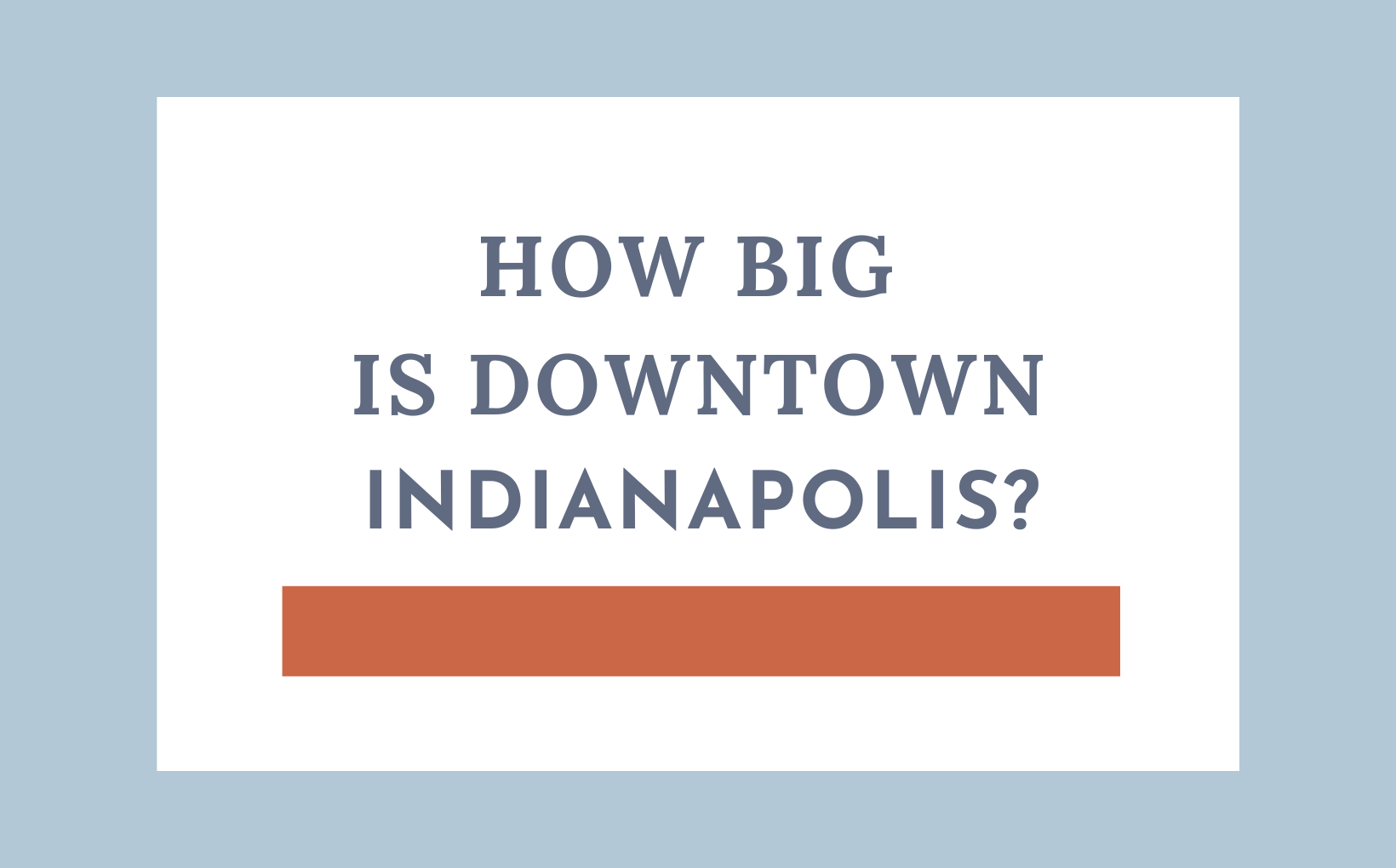 Downtown Indianapolis is historic, beautiful, and full of fun things to do and see. But how big is it really? You might think you know Downtown Indy, but there's more to this neighborhood than just historic buildings and sporting venues!
What do you think of when you think of Downtown Indianapolis?
When Indy residents talk about going downtown, they're usually referring to one of two areas: Mile Square and The Wholesale District. We're breaking down what each of those areas really are and the borders that divide them from the rest of Downtown Indy.
Mile Square:
Mile Square, eponymous to the square mile area it covers, is the oldest part of Indianapolis. The buildings and streets here date back to the settlement of Indianapolis. The city grid, with plenty of diagonal streets, was designed to imitate the layout of other metropolitan areas of the time, such as Washington, D.C.
This first blueprint has remained while Indianapolis grew around it, leaving the city with a historic downtown square that, though small, is very original. If you wonder just how small Mile Square is, it isn't hard to know when you've left the area. The four bordering streets of Mile Square are North, South, East, and West streets.
The Wholesale District:
The Wholesale District is just as historic as Mile Square, but slightly less compact and meticulously laid out. This part of Downtown Indianapolis is where you will find well-known hot spots such as Lucas Oil Stadium, Gainbridge Fieldhouse, and The Slippery Noodle Inn. The Wholesale District is clearly very historic (after all, the oldest bar in the state is there) but you will see more new-within-the-old in this part of downtown, as opposed to Mile Square. Both areas are extremely walkable, with much to do in close proximity. The greatest downfall to the area is the lack of parking, however. This isn't to say you can't and won't find parking, but on busy days (like game days) it can be difficult and likely won't be free.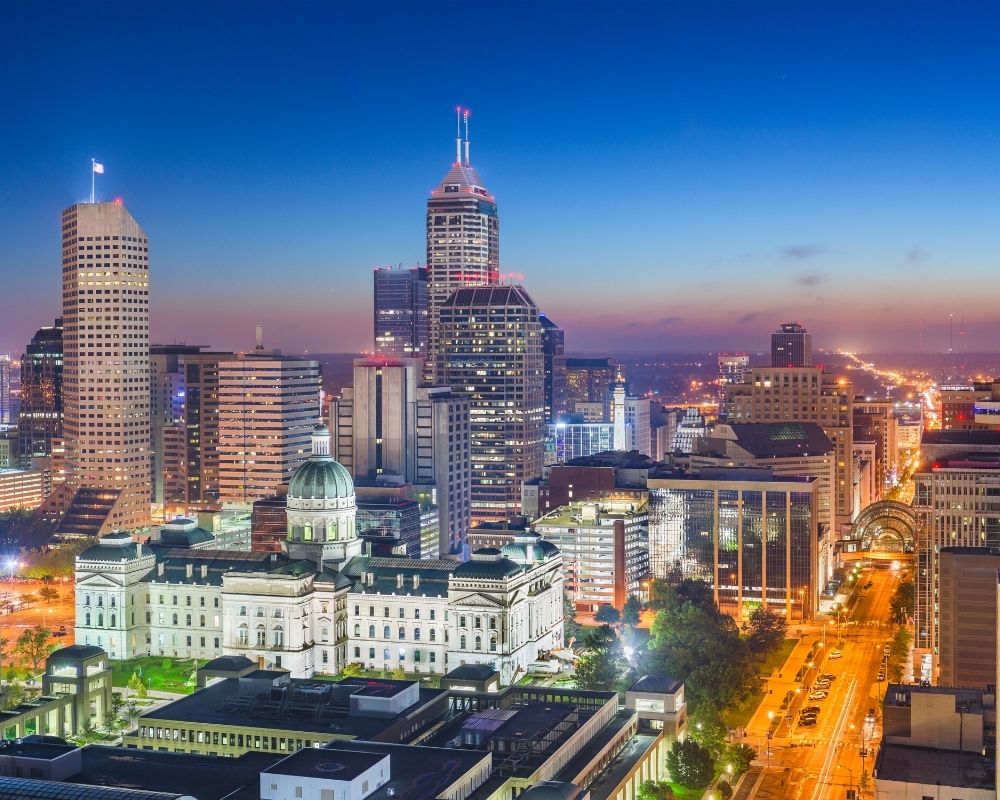 Fun things to do in Downtown Indianapolis
If you live in Indianapolis already, you likely know about many of the fun things to do downtown. But if you're new to town, or thinking about calling Indianapolis home and are still trying to figure out which neighborhood is best for you, these fun activities might entice you to find a home nearby!
Walking, running, or biking along the canal is one of the most popular pastimes downtown. Whether you live in the area, or just came for the lengthy stretch of pavement to pound for a stellar workout, this is one you have to do at least once. If you want to make it a truly special outing, you can enjoy gondola rides down the canal. Wait a minute, are we in Indiana or Venice, Italy?!
If you want to taste some Hoosier history, grab a bite or pint at The Slippery Noodle Inn. Built-in 1850, this iconic legend has been serving up refreshments to locals and weary travelers for over a century and a half. Don't think you'll be walking into an old, dusty saloon, though. This place is hopping! Live music acts frequent the inn, so be sure to check the schedule and come in on a night when you can enjoy dinner and a show.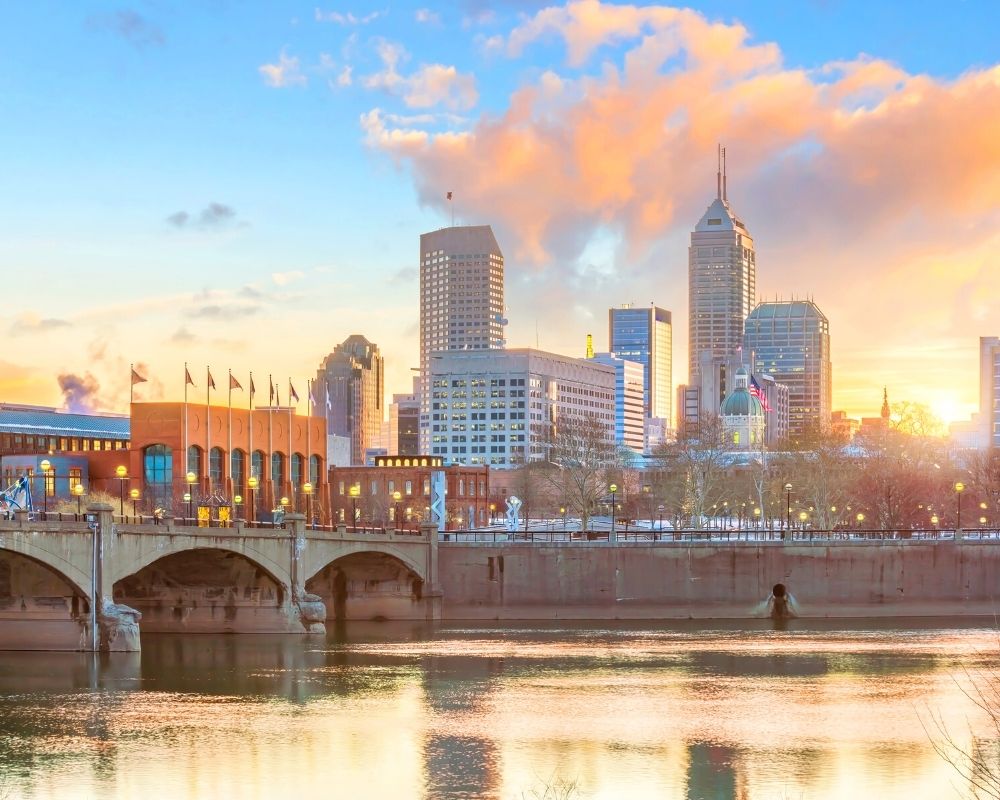 For the shopaholic, or in the least the person who likes to have a one-stop shop for all their retail needs, Circle Centre Mall has everything. If you can't find what you are looking for in this four-story shopping center, it probably doesn't exist. Within the mall, you will find chain retailers, small boutiques, dining options galore, and even a movie theater and gaming arcade if you need to drop off weary shoppers while you knock out some serious shopping.
Even when spooky season has passed and all the pumpkins and spiderwebs have been packed away, a tour of the city Market Catacombs is sure to chill even the lionhearted. Unlike the underbelly of Paris, the catacombs of Downtown Indianapolis are not full of skeletons. The arched tunnels and rooms of this underground labyrinth are all that remains of an underground basement and tunnel system designed to connect judicial buildings in the town's early days. Ghost hunters claim the space provides no paranormal vibes, but you can decide for yourself!
Do you love free music and beautiful spaces? The Indianapolis Artsgarden hosts over two hundred and fifty free admission concerts throughout the year. This stunningly beautiful glass domed building sits right in the heart of downtown, beckoning pedestrians to come in and take a look around.  Various local art is put on display as well, making the artsgarden a perfect place to appreciate the beautiful work of Indiana's own.
How have we made it this far into a "must do" Downtown Indy list and not mentioned sports?! One of the most well-known pastimes in Downtown Indianapolis is taking in a game! Whether you are watching the Colts toss the pigskin or enjoying an Indians game with a hot dog in hand, though they may be seasonal, there are endless sporting events to enjoy downtown. Anyone who knows anything about Indianapolis knows this is a sports town!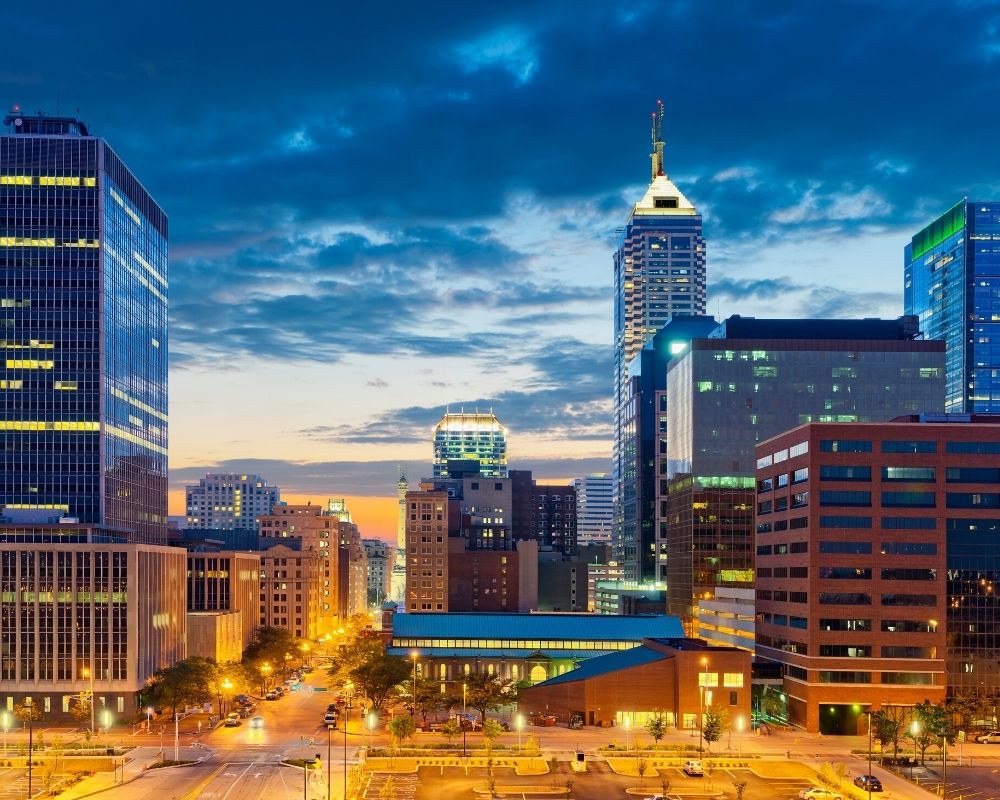 Living in Mile Square or The Wholesale District
Though both Mile Square and The Wholesale District are small in size, the actual zoning of Downtown Indianapolis is much bigger. This opens up the housing options for those who want to live close to or right in the middle of the action. Most of the housing in Mile Square and The Wholesale District is limited to condos and apartments. They won't be very big condos and apartments, either.
Much of the rental space in these older buildings is high in price due to its proximity to downtown and its historic charm. If you don't have a ton of possessions, don't mind not having a yard, and love the city life, this space could be perfect for you. You'll certainly save money on gas and get your steps in by walking everywhere!
Living in Greater Downtown Indianapolis
If you want to be "close but not too close" to all the fun downtown, you still have options. The greater downtown area is pretty big. Downtown Indianapolis actually covers the entire area from 16th street to the north, to Interstate 70 to the south, to the I-65 and I-70 connection to the east, and The Beltway to the west. That's a big chunk of land! Within it, you will find everything from historic suburbs to modern new construction.
Cole Noble, Fletcher Place, Fountain Square, Lockerbie Square, and Fall Creek Place are all beautiful and historic parts of downtown to call home. As the city moved outward from the center of downtown, more residential areas began to pop up. This gave residents the option for larger homes, yards, and a quieter pace. Don't for a minute think that means sleepy, though! You will still be very close to all the goodies downtown has to offer if you live in one of these neighborhoods. Many of them are still even within walking distance of much of central downtown.
Lockerbie Square is the oldest neighborhood in Indianapolis, and its charm is unparalleled. Some of the homes here date back to the 1800's. If you want to live in an actual piece of Indiana history, one of these stunning antiques might have your name on it! But historic homes and the upkeep they require certainly aren't every person's cup of tea. Perhaps you don't want to live in one, but still like the look of the neighborhood, its cozy sidewalks and beautiful homes (as long as they are someone else's problem!) You can still live downtown and not have to learn how to operate a steam radiator.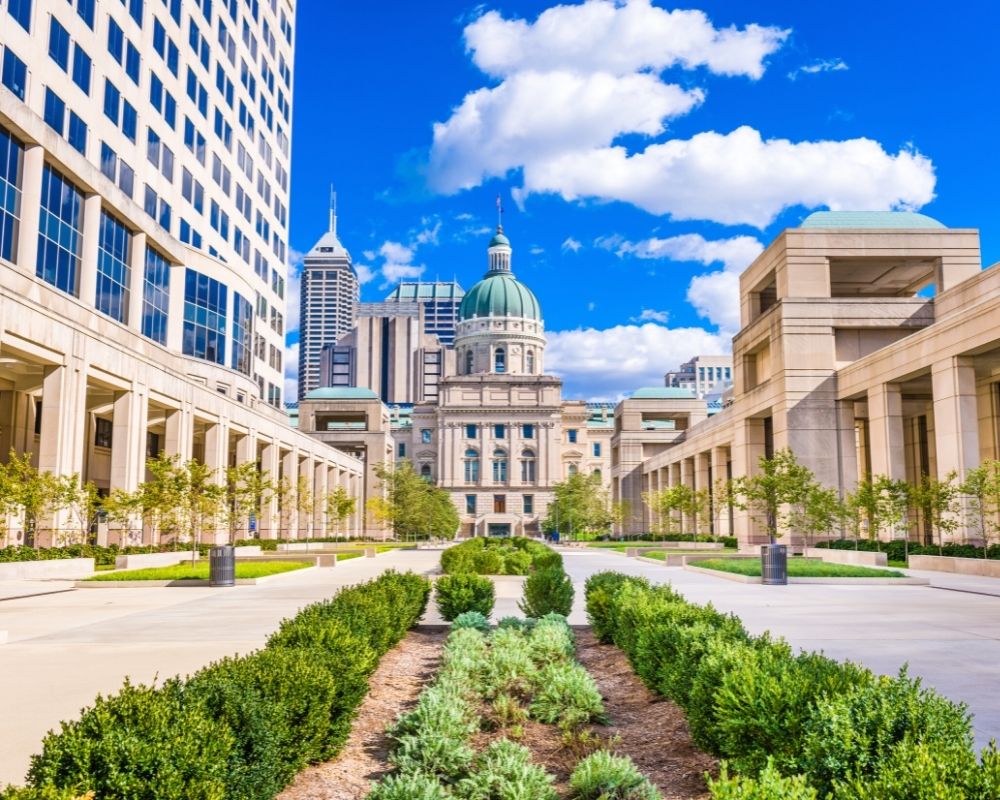 Fringe neighborhoods of Downtown Indianapolis
If you're willing to go just outside of Downtown Indianapolis to the fringe neighborhoods, you begin to see more and more new construction homes. These homes are not only modern, but beautiful. Aesthetics are certainly a priority in this part of town. If you aren't one who loves the suburb life, any of these neighborhoods might be perfect for you.
Charming restaurants, small businesses, and shops from the previous century can be seen all around town, right next to cute new brunch spots or coffee shops. The Cultural Trail is a great way to get around the downtown and surrounding areas by bike, scooter, or your own two feet. Best of all, each part of downtown has its own specific vibe, so take a day to drive or bike around and see which one is calling you!
Downtown Indianapolis Real Estate
Do you think Downtown Indianapolis sounds like the place for you? If so, reach out to me at Compton Realty, and let's find the perfect spot for you to call home right in the middle of the action!