The Wholesale District in Downtown Indianapolis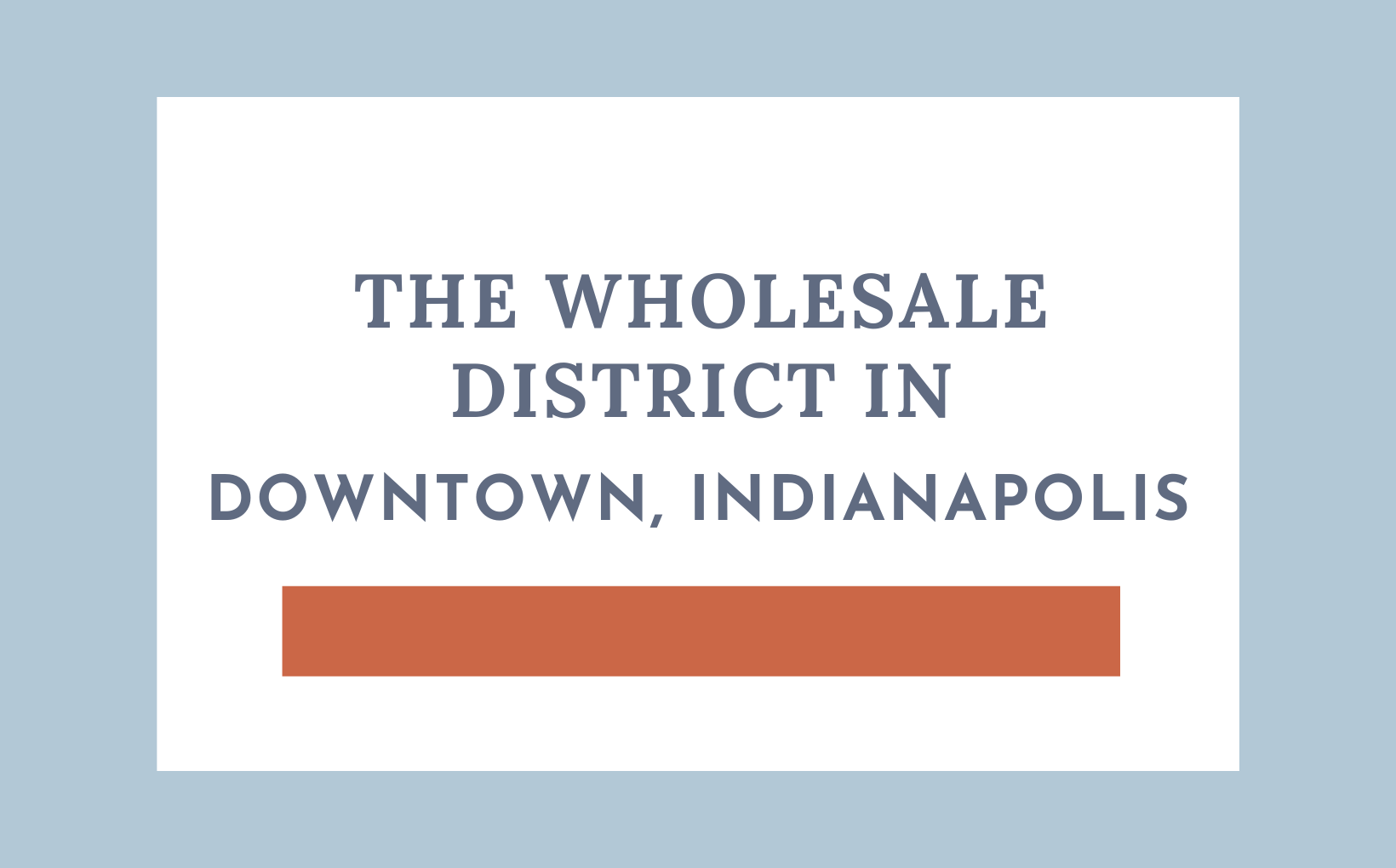 The Wholesale District in Downtown Indianapolis is rich with activity, history, and beautiful architecture. Living in Downtown Indianapolis offers residents the amenities and walkability of city life, coupled with the aesthetics and historical charm of one of the oldest parts of Indiana.
If you want to live in a place where you can walk to a Colts game, grab a beer in Indiana's oldest bar, and have a to-die-for high rise view, the Wholesale District could be the perfect place for you!
Downtown Indianapolis and the Wholesale District:
Downtown Indianapolis is comprised of multiple neighborhoods. Even though these might not be big areas, they are well known by locals as separate entities. Miles Square, for instance; is a part of downtown denoted by an eponymous square that contains the neighborhood. On each of the borders of this part of town, you'll find North Street, South Street, East Street, and West Street, creating a perfect square.
The Wholesale District, one of Downtown Indy's most well-known areas, derives its name from the more than 300 wholesale businesses that popped up in the area during the 1860's. Without the 20th century convenience that would eventually come to the area, all of these businesses allowed consumers to buy multiple products and goods in one location. The wholesalers are gone, but the name remains as a tribute to Indianapolis history.
Most of the buildings and architecture you think of when you think about Downtown Indy are located in The Wholesale District. This part of downtown truly embodies a typical downtown atmosphere. Here you will find the stadium that hosts the Indiana Pacers, Circle Centre Mall, the Arts Garden, and a plethora of historic and well-known buildings. Just outside of The Wholesale District, attractions such as Lucas Oil Stadium, The Indiana Repertory Theatre, Monument Circle, and Bankers Life Fieldhouse bring visitors from all over town to the downtown area. This close proximity to The Wholesale District makes it the perfect venue for pre-game drinks, or a nightcap after a show.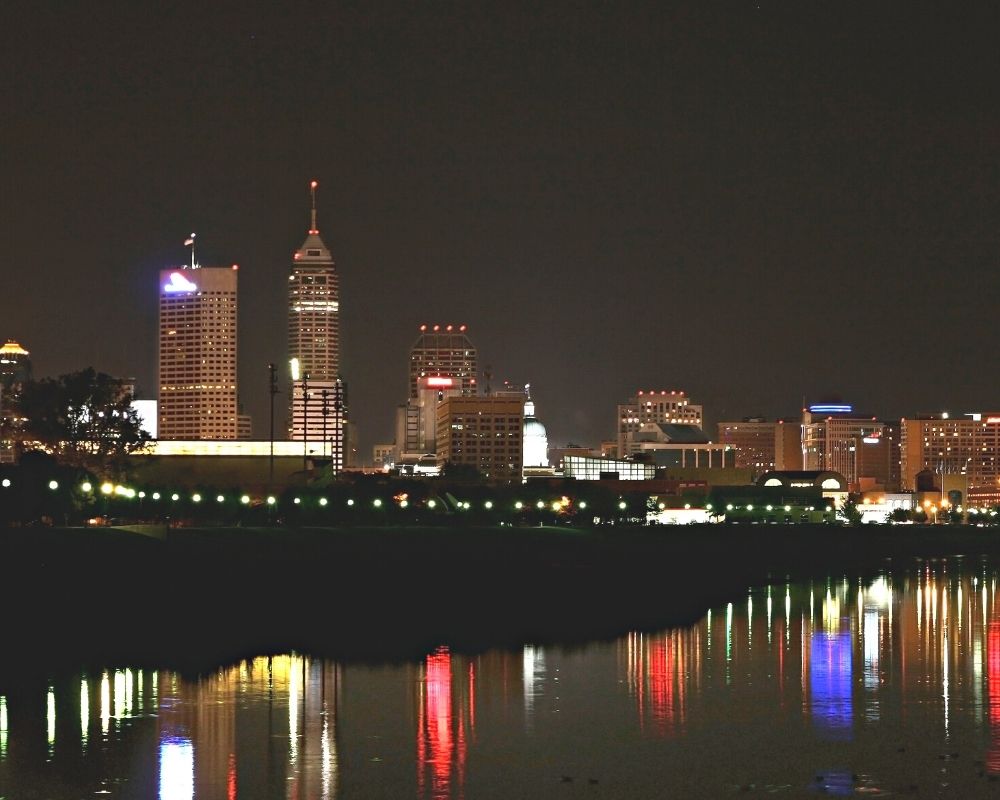 One of the biggest draws to the Wholesale District is its many dining options. There are so many that the area even has its own food tour! Some of Indianapolis' most well-known restaurants and bars are on the list, as well as some lesser-known gems that are worth investigating. St. Elmo's, a popular steakhouse, is one of the best places in all of Indianapolis to enjoy a mouthwatering steak or premium seafood. If something a little more casual seems more your speed, stopping into the Slippery Noodle Inn is a must. This establishment is not only housed in the oldest building in Downtown Indy, but is in fact the oldest bar in the entire state. Guests can enjoy the cozy atmosphere and a pint, served with a side of Hoosier heritage!
Living in the Wholesale District:
Indianapolis is a big town, and it's known for being a wholesome place to raise a family and get more bang for your buck when it comes to housing and land. But having a yard, a pool, and a two car garage isn't for everyone.  If you are so into the action that you actually want to call the Wholesale District home, you absolutely can! Most of the housing in the Wholesale District is apartments and condos. This means that while you can own your own little piece of this sought after pie, you will have to do so within certain limitations. You will certainly have limited storage, more city and street noise, and should pay close attention to the HOA regulations in the Wholesale District before you buy. The sacrifice of your own yard, however; will likely be compensated with incredible views, because almost all of the condos here are high rises.
Living in the Wholesale District, you can expect to pay at least about $500,000 for a condo. This is pretty much the barrier for entry, and it will only buy the smallest, least desirable locations. You are paying for not only the close proximity to everything Downtown Indianapolis has to offer, but also the walkability, aesthetics, and cleanliness of the area. But if living in the city is a priority to you, this might be a well worthwhile investment. Even if you decide the hustle and bustle of downtown isn't for you, it will never be difficult to sell in this part of town.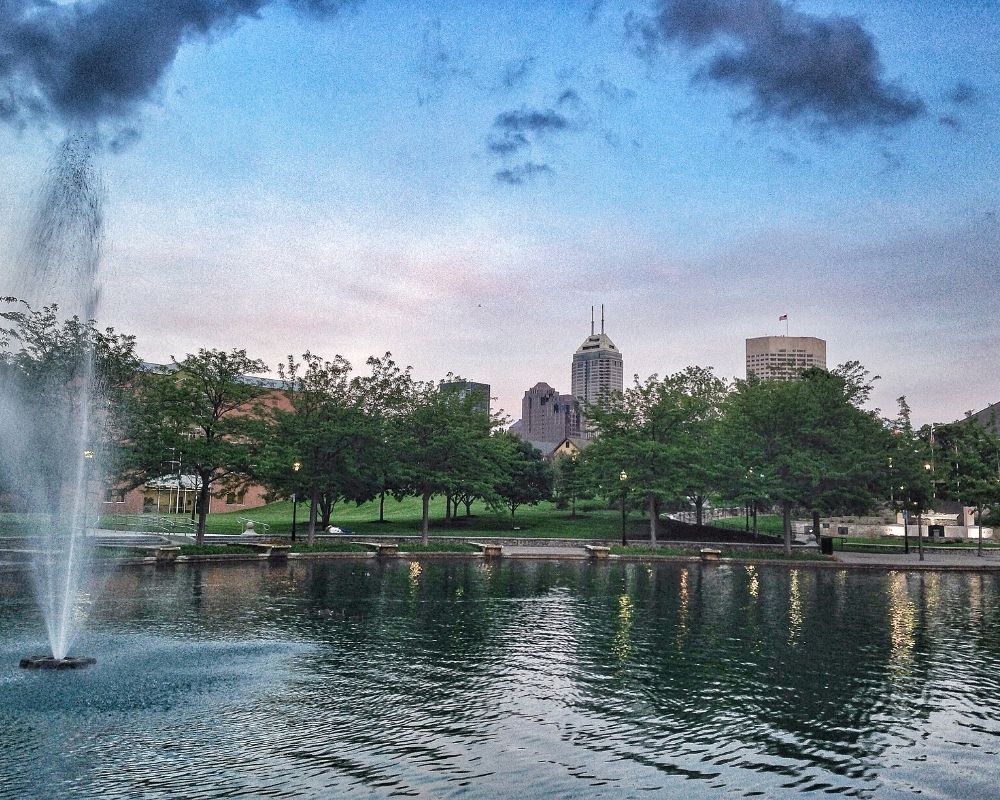 Walkability in the Wholesale District:
Indianapolis is a spread-out metropolis, and the public transportation hardly suffices when it comes to reaching all parts of town. Even if you become a well-seasoned bus traveler, you won't be able to get to and from the suburbs in this fashion. It's nearly impossible to live in any of the Indianapolis suburbs without at least one car per family. There are a few exceptions to this rule however, and the Wholesale District is one of them. If you're interested in a car-free lifestyle, the Wholesale District may be one of the only places in Indianapolis where you can do that.
First and foremost, this particular part of downtown is extremely walkable. If the distance is too far to walk, it's likely a short bike ride, rideshare or taxi trip away. If you cut out the cost of owning, insuring, maintaining, and operating a car, you could significantly decrease your annual spending. This could likely make up some of the difference when it comes to the costly housing in Downtown Indianapolis. Living without a car also eliminates the stressful issue of parking when going to sporting events or large venues. Plus, all of us could be doing more to keep our planet greener and cleaner, and not owning a car is a great place to start!
Looking to move to the Wholesale District in Indy?
If you think the Wholesale District looks like the perfect place to call home, reach out to me today at Compton Realty. I would love to help you find your next home in the Indianapolis Metro Area!