Pros & Cons of Living in Greenwood, Indiana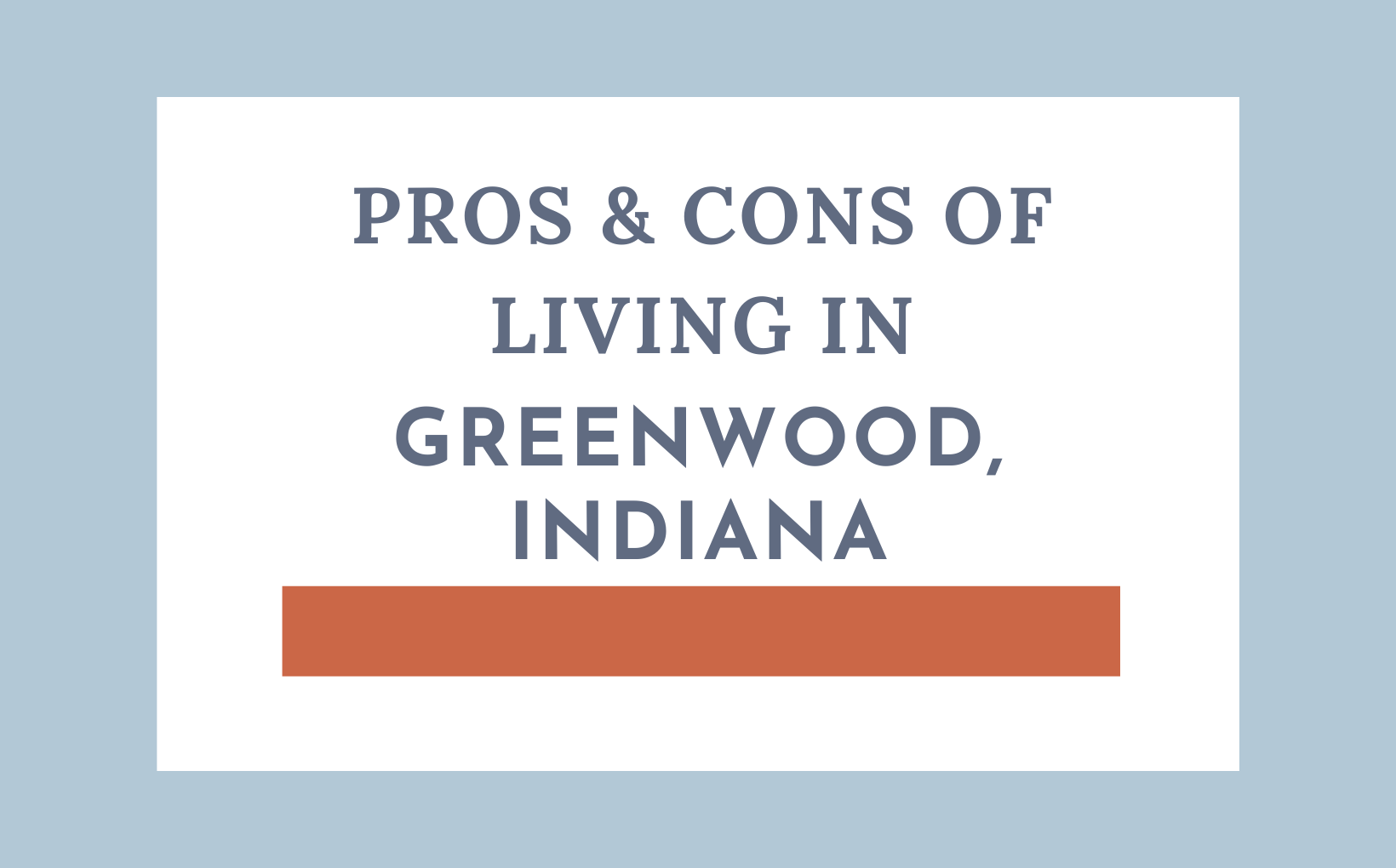 Greenwood, Indiana, is the fourth largest suburb of the Indianapolis area. With a population of about 60,000 people, this not-so-little town has a lot to offer. If you're considering moving to Greenwood, Indiana, you might be interested to know a few realities of what life in this suburb looks like. Greenwood has great schools, and wonderful sprawling neighborhoods. There are good and bad parts of living anywhere, so check out some of the pros and cons of living in Greenwood, Indiana, and decide for yourself if this Indianapolis suburb is right for you.
Pros of Living in Greenwood, Indiana
PRO: The median home sale price in Greenwood is affordable:
One of the most attractive things about Greenwood is the affordable cost of housing. As the fourth largest suburb of Indianapolis, this affordability comes as somewhat of a surprise, but a welcome one at that. The median home price in Greenwood is about $228,000. If you can spring a little higher than that, perhaps in the $250K or $300K, your options open up significantly. And because Greenwood is so big, options are definitely something you will have a lot of.
In some of the other large suburbs of Indianapolis, you will struggle to find something under $300,000, and you definitely won't get as much as you might in Greenwood. This affordability combined with the freedom to pick and choose is one of the biggest draws to this neighborhood.
PRO: Greenwood is really close to Downtown Indianapolis (and beautiful Southern Indiana):
If you work in Downtown Indy, or like to head downtown often to enjoy the nightlife and sporting events, Greenwood is an excellent suburb to live in. Many of the popular Indianapolis suburbs, such as Carmel and Fishers, are actually quite far from downtown. While this seems trivial, the way you enjoy spending your weekends and free time might play into what side of town works best for you. On the southside of Indianapolis, you are about an hour closer to everything in Southern Indiana.
Unlike Northern Indiana, a plains environment, Southern Indiana is hilly, green, and covered in trees. There is so much to see and do in Southern Indiana, and if you like to get out in nature, living in Greenwood will put you closer to the action. Brown County Indiana, made famous for the gorgeous colors of its changing leaves in the fall, is a stunning part of the state where visitors can enjoy camping, hiking, mountain biking, and more. Bloomington, Indiana, home of Indiana University, is an extremely charming town with a great deal of restaurants and breweries to enjoy. If you want to get out into the southern half of the state every now and then, Greenwood is a great spot to be.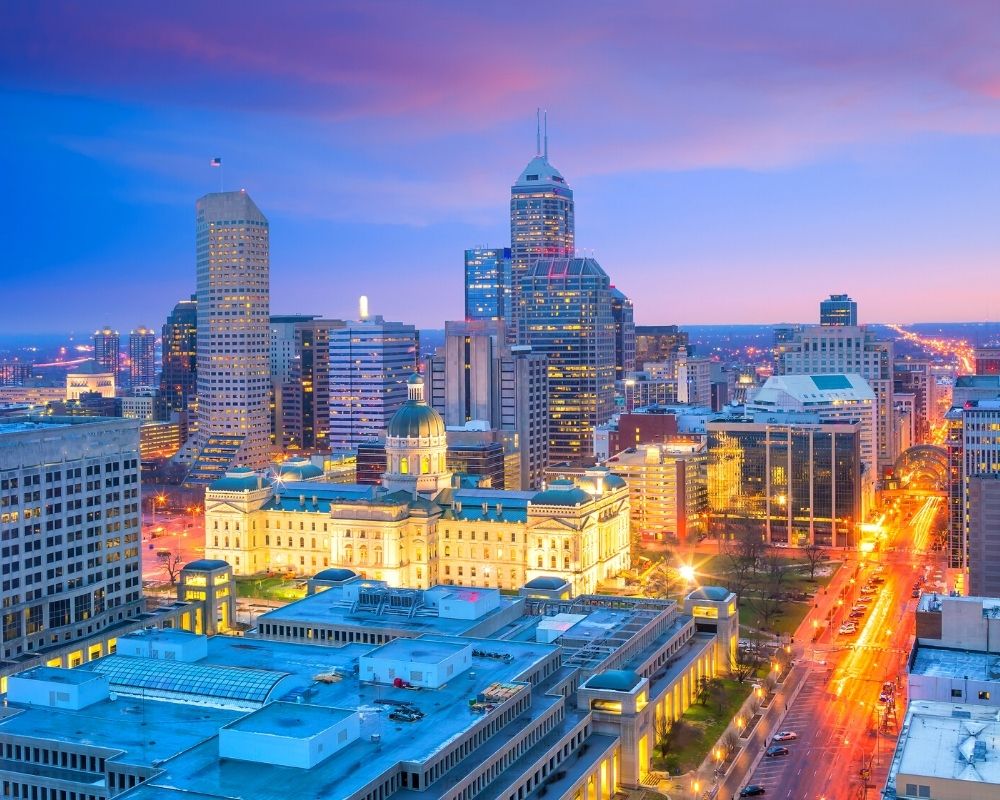 PRO: Greenwood is very family friendly:
Indianapolis is a great place to raise a family in general, but Greenwood is particularly family friendly. Greenwood has three public school systems, which is not only great when it comes to options depending on where you live and how far away the schools will be, but it helps kids thrive as well. With a town as big as Greenwood, it's nice that all of the students aren't condensed into one massive school, forcing them to compete for teacher/student interaction. All the schools in Greenwood are tremendously well rated as well, so you really can't go wrong when deciding which of these schools is the right fit for your family.
There are over 400 acres of parks in Greenwood, so there is plenty of green space to get out and enjoy a sunny day with the whole family. The Greenwood Amphitheatre offers another great family friendly way to spend your summer evenings, with the free outdoor concerts at the amphitheatre all summer long. Greenwood embodies a somewhat slower pace of life that is palpable and welcomed in today's ever changing world. With lovely parks, great schools, and affordable living, Greenwood is the perfect place for anyone (families or otherwise) to call home.
Cons of Living in Greenwood, Indiana
CON: Greenwood is pretty spread out:
As is the case with many growing suburbs, Greenwood has somewhat fallen victim to suburban sprawl. The town is spread out, and much of it looks exactly the same. That means you can be on one end of town and really not be able to tell where you are based on your surroundings. Greenwood has a very residential and commercial feel. You will see all the same chain restaurants and stores, and very little character or unique buildings.
The town is moving towards changing this, but if you are looking for a suburb of Indianapolis with a ton of character that feels very unique, with a tight knit community, this probably isn't it. This is perhaps one of the biggest drawbacks of Greenwood, according to locals, that Greenwood lacks its own unique character or charm.
Greenwood lacks a cultural heart:
One of the side effects of that spread out nature we mentioned above is the lack of a place for residents to gather and spend time together. Greenwood doesn't really have a downtown area, and the city definitely isn't very walkable. This leaves the area without a place for people to come and meet, which is the root of a healthy and thriving feeling of community. There are only a couple places in town where people can congregate, the amphitheater being one of them. 
Over the last twenty years, as Greenwood has grown and grown, it has done a great job of providing its residents with great schools, and wonderful neighborhoods, but it hasn't cultivated much of a community. The city planners are making efforts to change this, however. So hopefully in the next few years, Greenwood will develop an area encompassing all that residents love about a downtown vibe.
CON: Greenwood has some…less savory parts:
As Greenwood sprawls in every direction, you may come to find as you drive around town that you notice some parts of town that are a little bit rough. Some of these areas are visibly dilapidated; others just have a general feeling of being not-quite-as-comfortable as the rest of town. This doesn't mean these areas are crime infested, in fact, Greenwood is considered to be an extremely safe place. But you will notice some parts of town that just feel tired and run down.  Stranger yet, is the fact that often you will find these less lovely parts of town backed up against beautiful areas.
It seems the atmosphere can change from street to street, meaning you need to do your research before you buy your dream home, only to find out you are just a couple of blocks from an area in which you wouldn't want to walk the dog alone at night. (Or perhaps just make sure the dog has done his business before dark!)
CON: Some top attractions in Greenwood, Indiana:
Wondering what kind of fun you can find in Greenwood? Depending on what you are looking for, there are plenty of activities and outings that are fun for the whole family, or just the adult crowd. Greenwood is known for having beautiful parks, which is likely one of the first things you'll hear about when moving to the area. Some have wonderful playgrounds, others are perfect for outdoor workouts, and some have excellent walking paths. But it's not just parks in this suburb, don't forget about all the other fun things there are to do in Greenwood.
If the sun is hot and the weather is fine, head over to Freedom Springs Aquatic Park. The park offers everything from kiddie pools to some of the tallest water slides around. A lazy river and even large lap pools offer adult fun, depending on what that means to you. The "island" within the water park even serves as a stage at times throughout the year!
If you are in the market to find some goodies for yourself or your loved ones, take a day to stroll around the Greenwood Park Mall. Everything from upscale to casual can be found at the mall, with plenty of options to find clothes and accessories for the whole family. Trying to check off everyone on your holiday list? The Greenwood mall is the perfect one-stop shop! And after you have shopped to your heart's content, kick back and enjoy a drink and a bite at any of the great restaurants and bars in the mall.
If a round or two of golf is your idea of a perfect Saturday, Hickory Stick Golf Club is Southside Indy's premier golf course. Voted by the INGCOA as the Course of the Year in 2020, this green is no joke. Hickory Stick hosts tournaments throughout the year, club events for members, and banquets for special events like weddings or galas.
Interested in Moving to Greenwood, Indiana?
Are you thinking of moving to Greenwood, Indiana, or anywhere else in the Indy Metro Area? If you are, reach out to me at Compton Realty, I would love to help you find your next home in Indianapolis.