5 Misconceptions about living in Indianapolis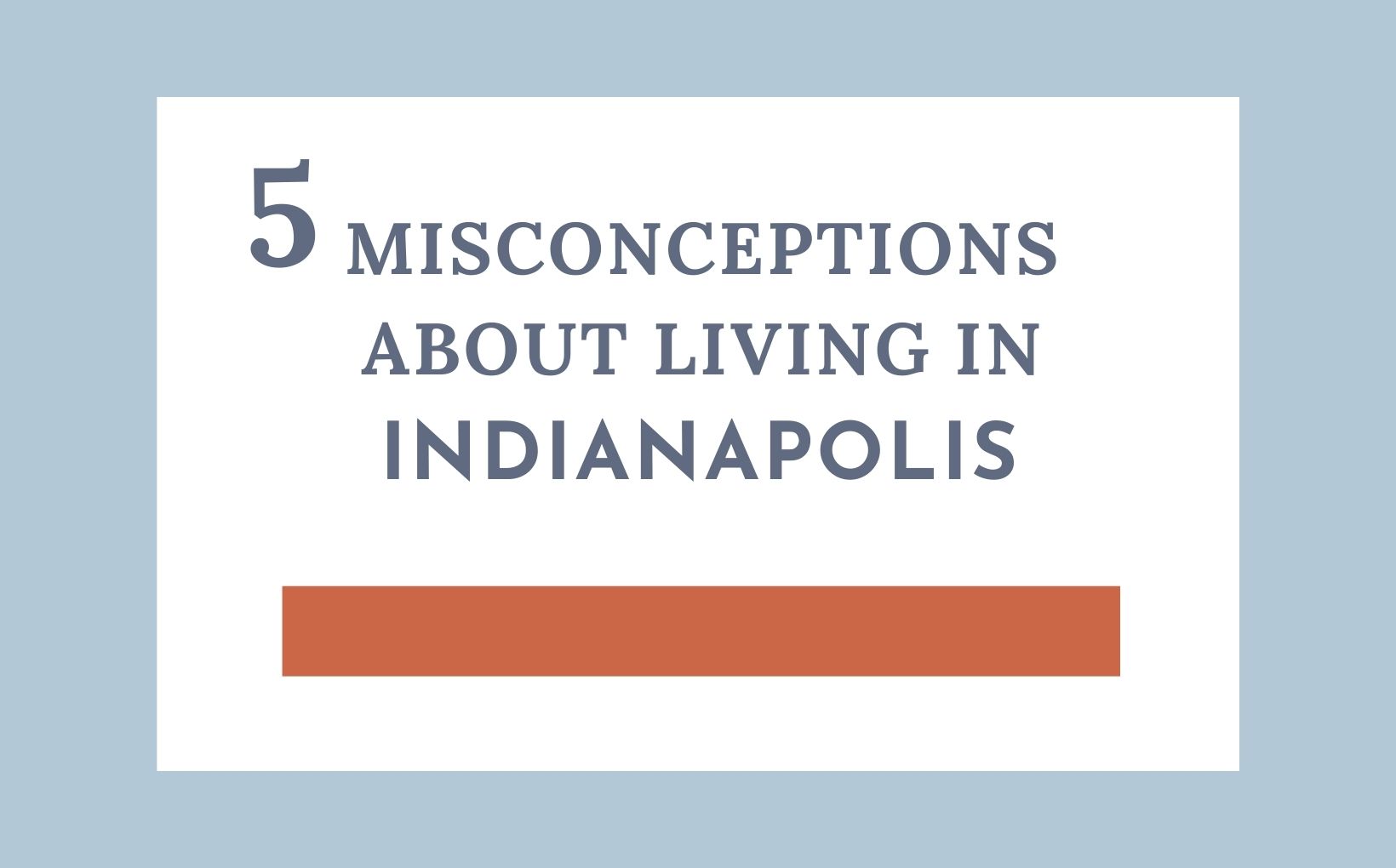 When you think of living in Indianapolis, the first thing that comes to mind might be "sports and corn." While there isn't actually much of the latter at all (in the city at least) there are a few common misconceptions about living in Indianapolis. There's a lot more going on than just the Indianapolis 500, and there's more art, music, and even craft beer than you might have ever imagined! Take a look at a few of the most common "not so true" facts about living in Indianapolis.
Common Misconceptions about Living in Indianapolis
Indy Misconception #1: You have to like sports if you want to move to Indianapolis.
Indianapolis is a sports town, there's no if's, and's, or but's about it. Indy has everything from collegiate sports, to Big Ten Conference sports, to pro sports, and let's not forget the ever famous Indy 500. There is a lot going on. Indiana is especially well known for basketball, which is widely assumed to be due to the long Indiana winters, when you pretty much have to be inside. With all that time to kill on the court, Hoosiers are hard to beat!
Though you will likely have to get used to hearing about sports, you don't have to be a sports lover to live in Indianapolis. Many people fear that if they move to this Midwestern hub that seems to offer its residents nothing but sports, they won't find anything to do if they aren't the sportiest person. This couldn't be farther from the truth.
There is so much to do in Indianapolis, and you could search the city far and wide and still not run out of things to do before you have to start dishing out cash for a seat on the bleachers. Even if you aren't the biggest fan, sports can be a really fun way to get out and about with friends and share in some local pride, and perhaps enjoy dinner and drinks before or after!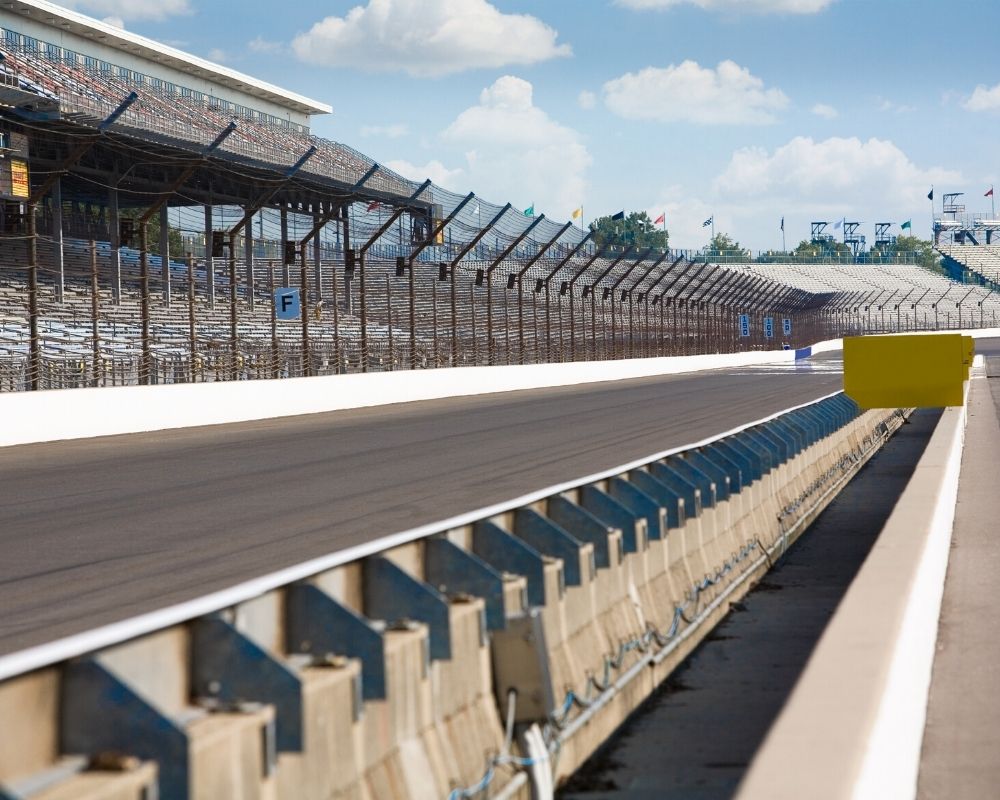 Indy Misconception #2: The weather in Indianapolis is very unpredictable.
As the saying goes in Indianapolis "If you don't like the weather, wait 15 minutes." Yes, Indy has a reputation for having unpredictable weather. Many people tend to think it's specific to Indianapolis, but the truth is, this is a pretty universal occurrence throughout the American Midwest. Nestled into the heart of the country, without access to mountains or coastal areas, the weather can change quickly as different fronts roll in from across the country. 
Indy experiences hot summers, cold winters, and a pretty mild spring and fall. During the transitional seasons it can get really unpredictable. There might be a day that is 70 degrees, followed by a day that doesn't break 40 degrees, and has people worrying there might be a frost that will kill their newly planted garden. 
Though the weather in Indianapolis is unpredictable for a few weeks out of the year, in general when you get into the heart of each season, you can pretty much know what to expect when you walk outside. In the winter, bring a coat, it's going to be cold and likely windy, making it feel even colder. In the summer, wear the coolest things you own, because it's going to be hot and worse yet, humid. And though there will definitely be times in which you have no idea what's coming, rest assured this happens pretty much everywhere (or at least everywhere in the Midwest!)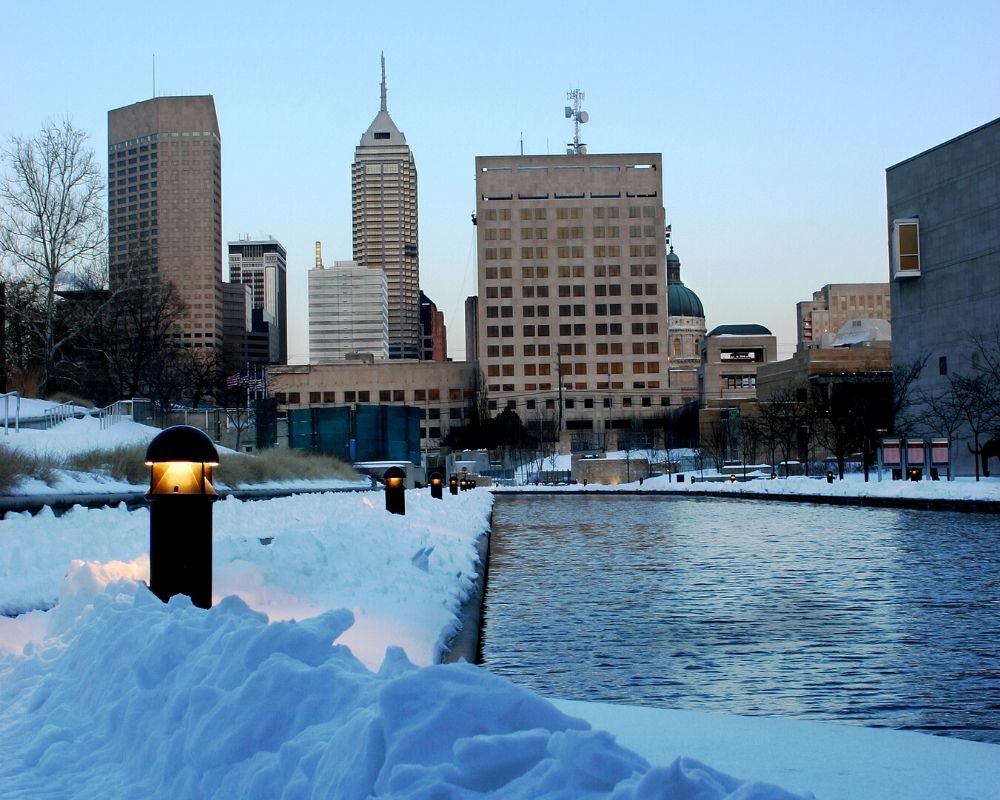 Indy Misconception #3: Indianapolis is boring.
If you live in Indianapolis and think there is nothing to do there, you aren't looking hard enough. Indianapolis offers so many activities; we couldn't begin to list them all here. Indianapolis is a big city, and it's very populated. When you include all the activities in Indy and the surrounding areas, you could spend a lifetime in this town and not see it all. There are a plethora of museums in and around Indy. There is a museum for every interest, whether you enjoy meandering through galleries of art, or diving back in time while pouring over historical artifacts.
Speaking of history, did you know Indianapolis is actually second only to Washington, D.C. in war memorials? You might think "Well that's a bit macabre, visiting a war memorial isn't entertainment." But alas, think again, because these areas are usually extremely beautiful, well maintained, and offer a glimpse into how and why we as Americans got to where we are today. Learning about American history can be an exciting outing for adults and children alike, and Indianapolis offers plenty of it.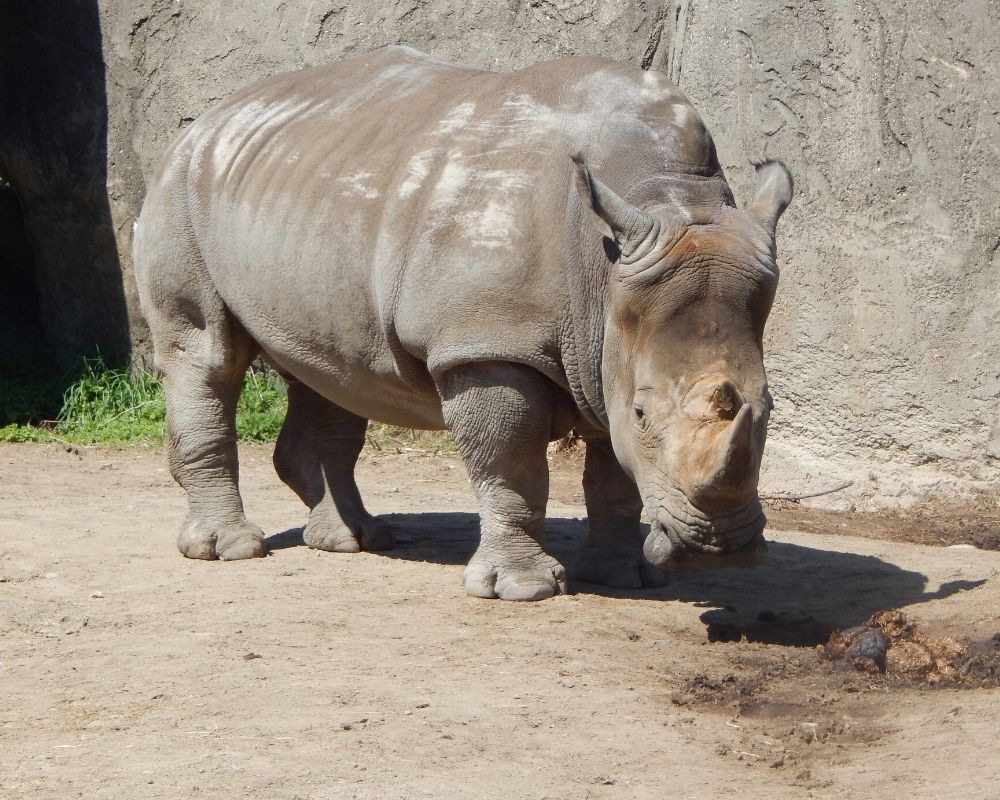 For family fun, the Indianapolis Zoo and Botanical Gardens is another wonderful Indy attraction. It's not only beautiful and well maintained, but along with all the animals and plants to observe, it even has an aquarium to suit the desires of any little mermaids or mermen. Indianapolis is also home to one of the best public park systems in the United States. From state parks to small playgrounds, there is always green space to get out and about and enjoy in Indianapolis.
If you enjoy biking or hiking, there are many parks with miles and miles of trails for every level of athlete. This includes the Monon Trail, which takes you right through the Arts and Design District in Carmel, IN.
The music scene is alive and thriving in Indianapolis. No, it's not like walking down Broadway on a Nashville summer night, but it's pretty darn great for a town in the middle of the Midwest. There are venues that host small local groups, all the way up to auditoriums and amphitheatres to catch world renowned acts right in your own backyard.
Indy Misconception #4: Everybody in Indiana lives on a farm.
This one is just…not true. First of all, it would be unlikely that even most people live on a farm in Indiana. Yes, there is a lot of farmland, and crops are one of the largest exports of the state. But the vast majority of Hoosiers live in cities or towns. At least 70% of the state's residents, actually. While Indiana is somewhat spacious and seems to have miles and miles of unoccupied land, it's the 17th most populated state in America. That would be a lot of farms if everyone lived on one!
Corn and soybeans are two of the most common crops you will see growing around the state, but there are also other crops produced in Indiana. For instance, there are a great deal of tomato farms in Indiana which are contract farmers for the Red Gold tomato processing company, with all three of their plants based in Indiana. You might recognize the brand from their popular ketchup and canned tomato products. So next time you buy a bottle of Red Gold ketchup, you can tell yourself "These tomatoes were raised in the Indiana sunshine…tastes like home!"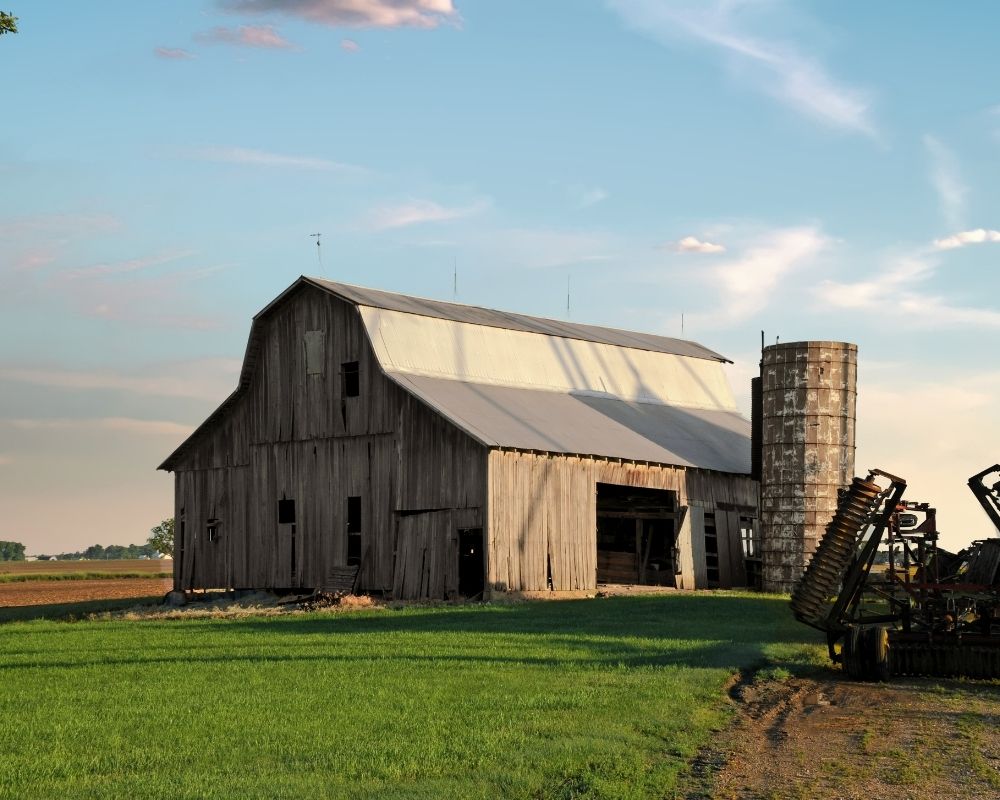 Indy Misconception #5: Living in Indianapolis is extremely cheap.
There seems to be this unfounded idea going around that it's dirt cheap to live in Indianapolis. While it's definitely cheaper than areas like Chicago, or Los Angeles, or New York City, it's not going to be nearly free. A quick Google search might tell you that the median home price in Indianapolis is around $150,000. That sounds amazing, right? Especially for someone who is, let's say; on the West Coast, who couldn't begin to look at buying a home for much under a million dollars.
Do a quick brake check before you dive in thinking you'll be buying a 4 bed/3 bath home with a big yard and a swimming pool for $150K. Indianapolis is very big, and that median home price takes into account less than desirable homes in less than desirable areas.  You can get a home in Indianapolis for around $300,000. It will likely be a home that is more than 50 years old, with zero renovations, that is falling apart, and is in a dangerous part of town. But all of these numbers all play into a median, which makes the final outcome deceiving.
This isn't to say moving to Indianapolis won't be a great idea if you are looking for a lower cost of living. It's a pretty affordable place, all things considered. But it isn't wildly cheap. There are parts of town that are more expensive than others, so it's worth doing some research to find out what part of town will be the best fit for you and your budget.
Another upside is that aside from housing, your general cost of living expenses will be lower in Indy than many other places in America. Going out to eat, buying groceries, paying bills, and just about everything else will be significantly less expensive, and those expenses definitely add up. So to sum it up, it's not dirt cheap, but it's still a great place to get a lot of bang for your buck.
Considering living in Indianapolis?
Now that we've cleared that up, are you ready to call Indianapolis home? Reach out to me today at Compton Realty, I would love to help you find your next home in Indy!