5 Obscure Reasons to like Living in Indianapolis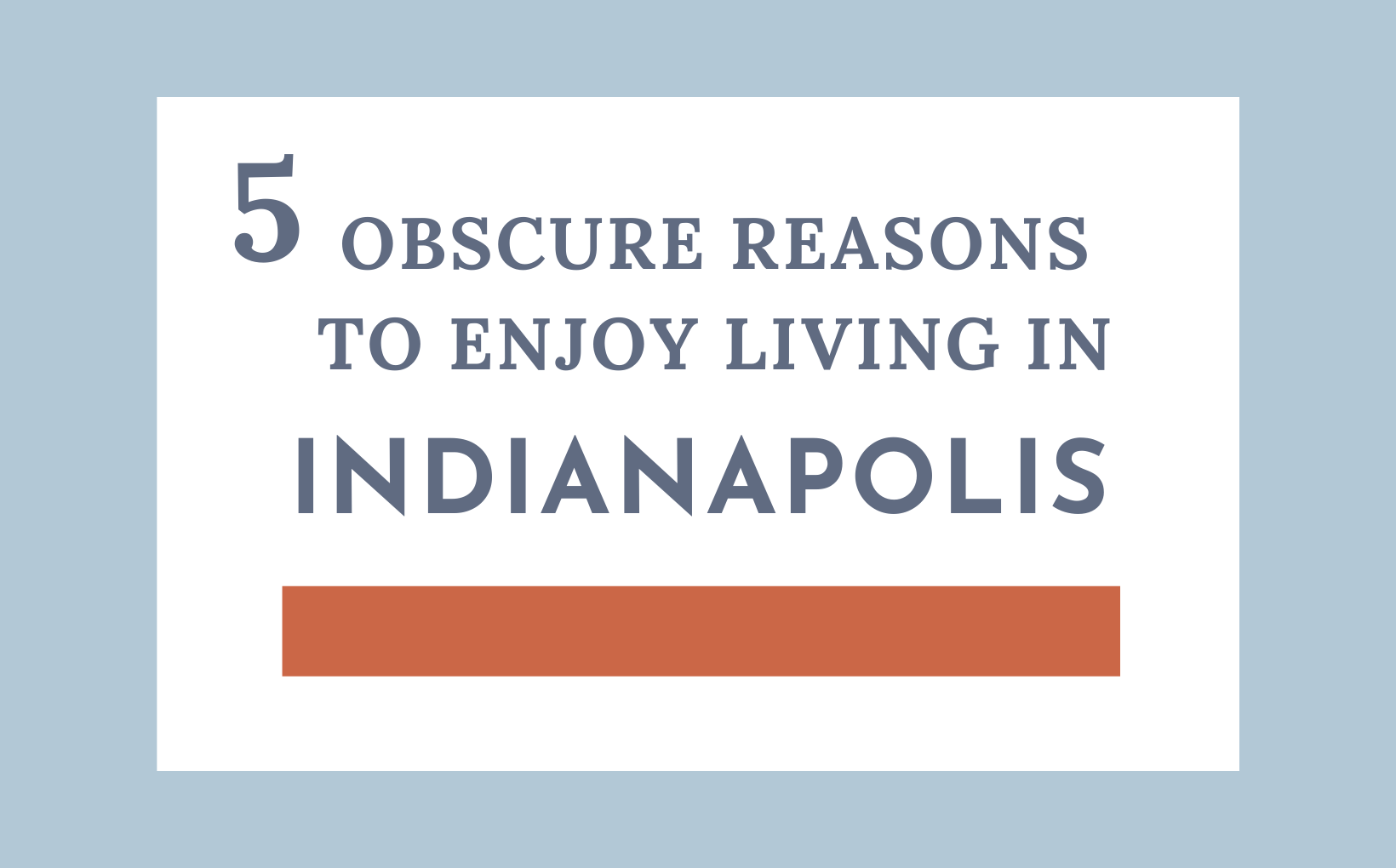 When you think of Indianapolis, you might think of great sports, epic car races, and corn. But living in Indianapolis offers a few well kept secrets that you will only learn from the locals. We've collected some of these tidbits for you, so check out these five obscure reasons to like living in Indianapolis. If you love walkable entertainment and activities, easy airport travel, and no stress commuting, Indy just might be the place for you!
FIVE Reasons to Love Living in Indianapolis
Commuting in Indy is not as bad as it is in many other big cities:
Within the city limits of Indianapolis, there aren't even a million people. But if you include the greater Indy area, with all of the suburbs as well, you are looking at nearly two million people. Indianapolis, while often overlooked as a big city, is in the top twenty most populated cities in the United States. Of course, it won't feel like NYC, Miami, or Seattle, but that's especially convenient when it comes to commuting across town. Most of those big cities are extremely congested. For the most part, Indianapolis is not. There is traffic from time to time, but even the worst traffic in Indianapolis is nothing compared to an L.A. commute. Even if you were driving all the way across town, you'll almost never have a drive that reaches or exceeds an hour.  
Getting around in Indianapolis is efficient, as well. There are plenty of bypass routes if you don't want to go into the city, so that mitigates a great deal of traffic. But if you are traveling within the city, most of the streets are numbered, getting higher the more north you travel. This helps to give you an idea of where in town you are, and how far you are from your destination. Combined with the ample parking pretty much everywhere in the Indianapolis area, driving anywhere really isn't a big deal in Indy.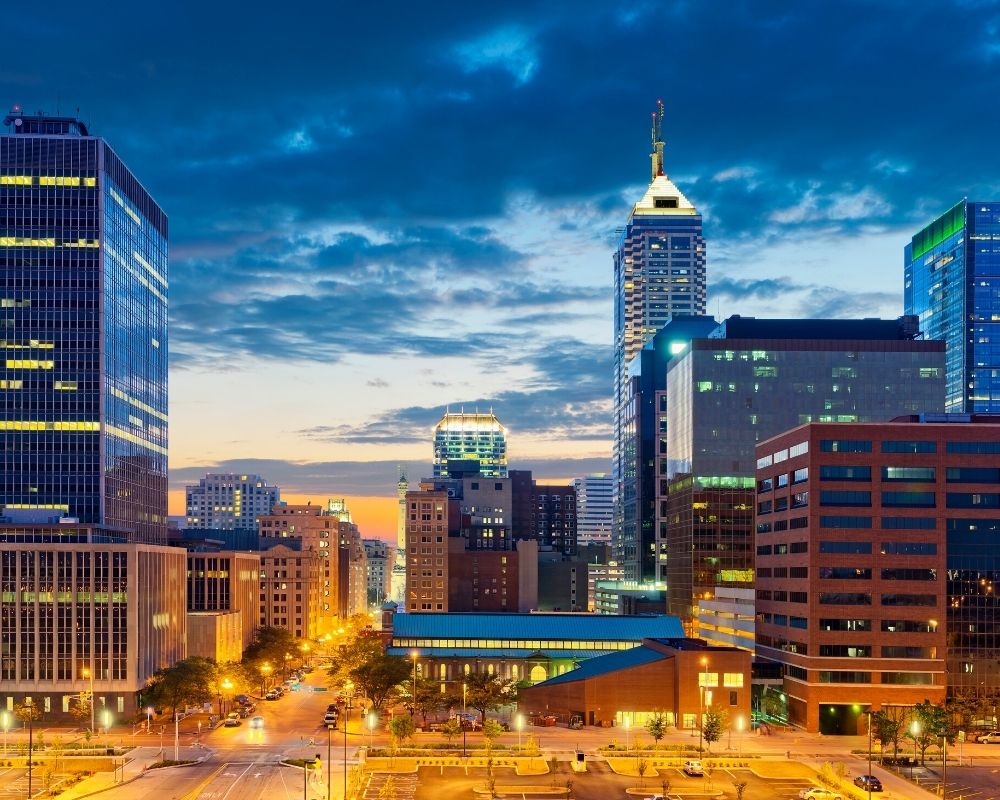 Indianapolis has one of the best airports in the county:
Even if you aren't a frequent flier, nobody enjoys dealing with a nightmare airport. The Indianapolis International Airport is consistently ranked one of the top airports in the country. It isn't the biggest airport, of course; because Indianapolis isn't a massive city. But the entire infrastructure is extremely well laid out and user friendly. The area for picking up and dropping off for arrivals and departures is easy to get in and out of, making it a breeze to catch a ride when you arrive. The parking is also very easy to access, something that can really be a big ordeal in many big airports. 
Security at the Indy airport is generally pretty seamless and quick moving, though it can get worse during peak times of the year like holiday weekends. Still, many airports suggest you allot more than an hour to get through security, and that won't be the case when you are flying out of Indianapolis. Nearly every big city has a direct flight option out of Indianapolis as well, which is always the more cost effective way to fly. Not to mention it helps you avoid layovers all over the country. Don't assume you will always be able to get a direct flight to where you want to go, whenever you want it, but for the most part you can really find a lot of options for your travel needs.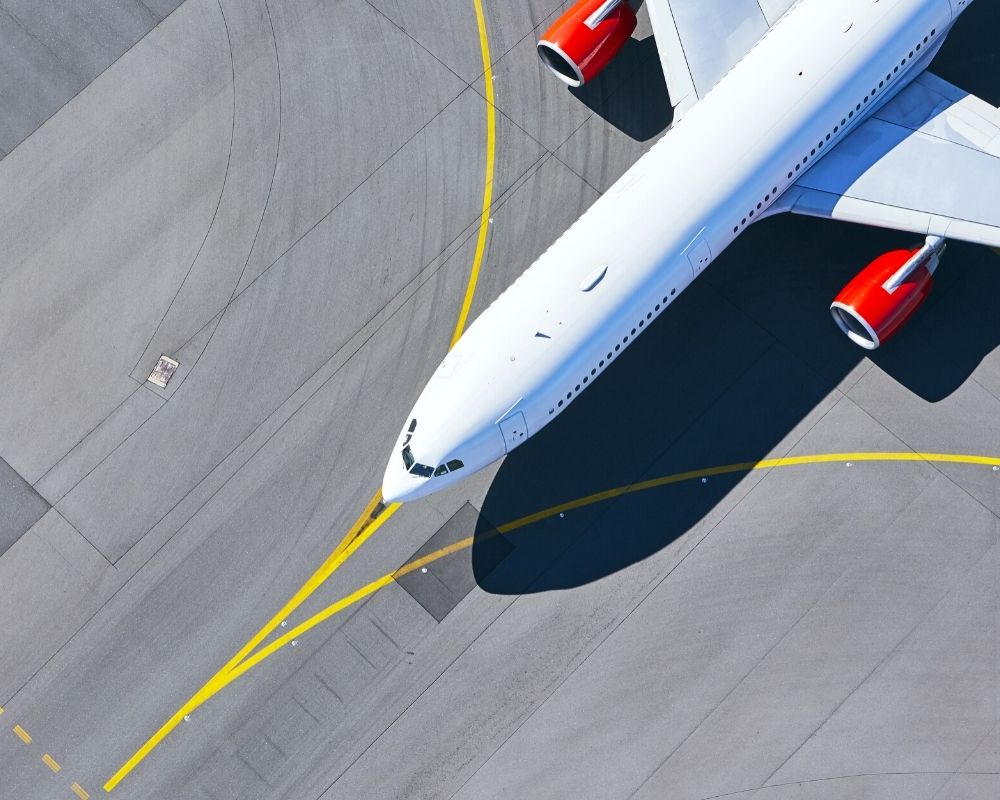 Many sporting events and activities are within walking distance of each other:
Indianapolis is known as a sports town, and it's by no accident. But what you might not have known about this Mecca for spectatorship is how close it all is. Downtown Indianapolis is home to nearly all of the stadiums and fields in Indianapolis, and it's extremely walkable. Not only can you enjoy practically any sport, but the NCAA headquarters is located in Downtown Indy as well. Indianapolis is also host to the Big Ten Championship each year. If the seasons were overlapping, it wouldn't be difficult at all to catch a football game and a baseball game on the same day. Want to grab lunch in between? There are countless bars and restaurants around downtown, just take your pick!
It's not just sporting events that offer this close walkability. There are museums, galleries, a zoo, and plenty of other activities all located near to each other in Downtown Indianapolis. It's very easy to make a day of it and bounce around enjoying everything this walkable part of town has to offer. One of the biggest perks about this well curated area, however, is how safe it is. Downtown Indianapolis is considered one of the safest downtown areas in a big city. While this part of town in most big cities denotes a somewhat seedy nature, that isn't at all the case in Indianapolis. You can feel very comfortable walking to your car in the dark, or heading to another bar before last call. Obviously, you should always be aware of your surroundings and exercise caution (maybe don't announce loudly on the street that you have $500 in cash in your wallet…) but for the most part you can consider Downtown Indianapolis to be a very safe place to be.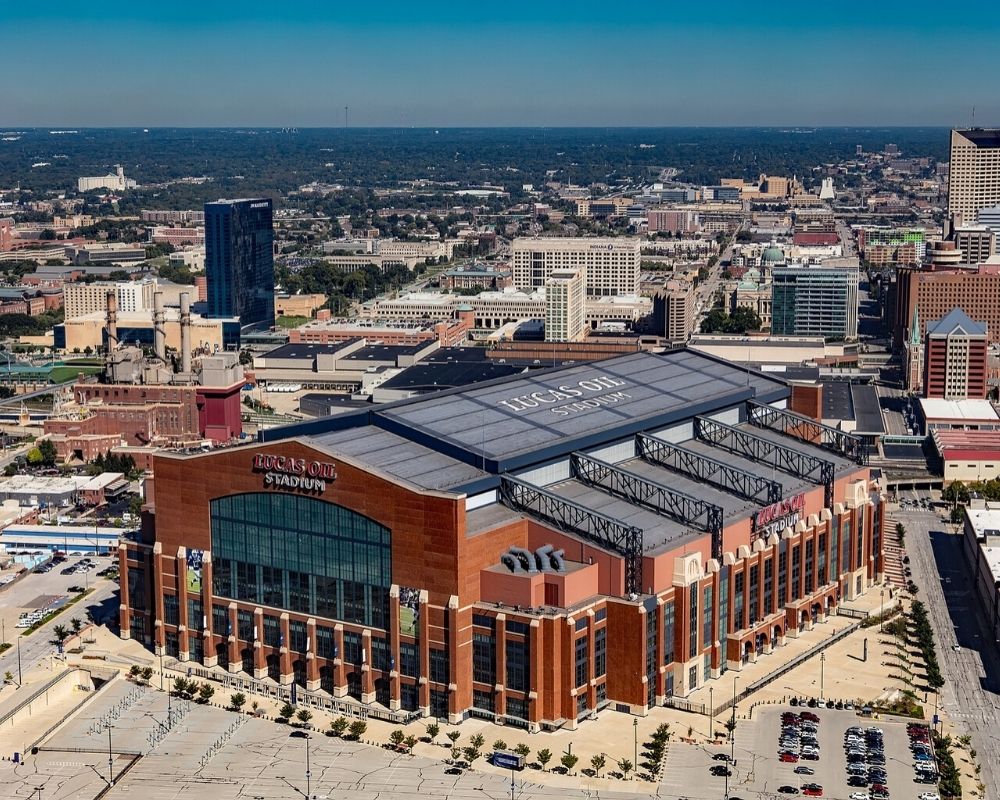 Indianapolis is on Eastern Time (but it won't always feel like it):
Since 2006, Indianapolis has been in the Eastern Time Zone. Those who remember when the state did not recognize any Daylight Savings Time changes sometimes aren't the biggest fans of the situation, but overall it really serves Indy residents well. Because Indianapolis is on the far western side of this time zone, nearly in the Central Time Zone, you get more daylight out of each day all year long. In the summertime, daylight will last until well past 9:00 pm, giving you bonus time to get outdoor chores done. If you get off of work at 5:00, there is still plenty of time to mow the grass or go enjoy the summer weather with family or friends. Of course there are still just 24 hours in the day, but with the extension of daylight hours, the days feel longer.
During the peak of winter, those living in Indianapolis get the benefit of more sunlight during those extremely long winter nights. While it's nothing like the daylight of the summer, you are still experiencing darkness coming a little after 5:00 pm during the winter, which is great considering nearby Central Time neighbors are seeing the night come at 4:00 pm.
With the long Indiana winters, it can get exhausting, and any amount of daylight is welcomed. Even though Indy enjoys this extra sunshine, the time zone differences within the state can get a little tricky. Chicago, which is only a couple of hours from Indianapolis, is on Central Time, so if you are heading to "The Region" you need to consider this into your travel time. Southern Indiana is also on Central Time, and a great deal of the state's population lives in this lush, hilly area cresting the banks of the Ohio River. Again, it's nothing more than an hour difference, but you almost always want to double check on the time zones whenever you are traveling within the state.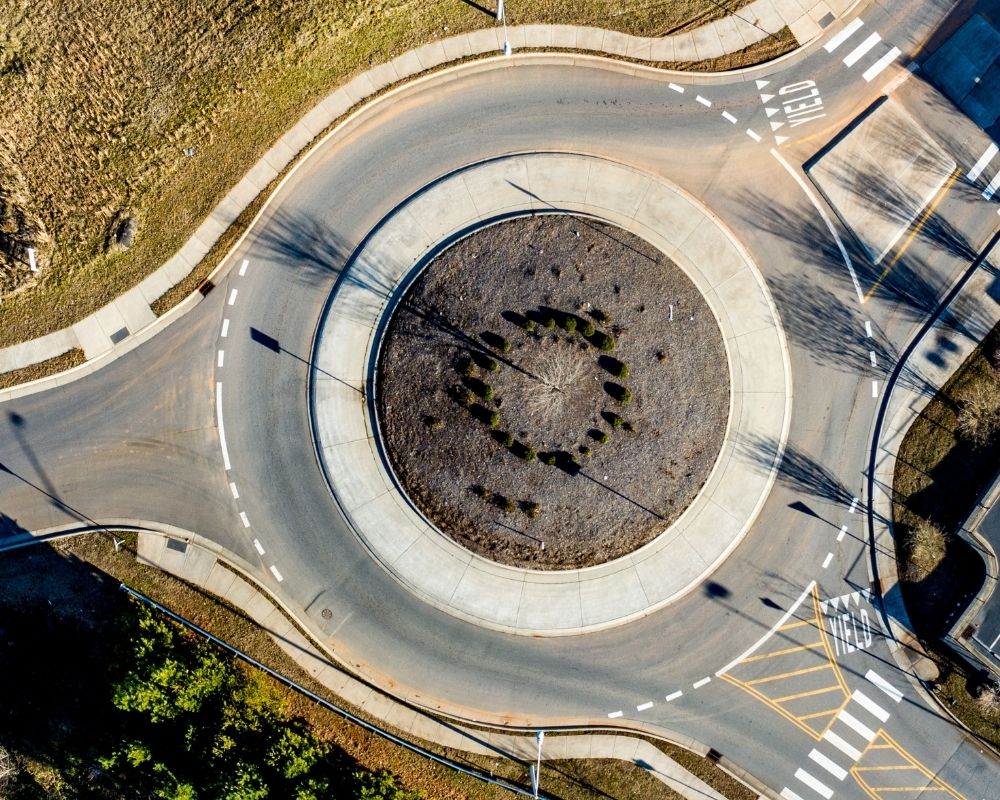 Roundabouts make Indianapolis traffic much more manageable:
Indianapolis has some of the most well managed traffic in the country. That statement in itself may sound a bit contradictory, but it's true. With the bypass that allows travelers to travel around the city rather than through it, and the plethora of roundabouts in the city, getting anywhere is pretty much a breeze. Carmel, Indiana, a large suburb of Indianapolis, actually has the most roundabouts in the entire country. These traffic intersections that allow cars to travel in a circle continuously, rather than come to a four way stop, are absolutely ingenious. Not only does this keep traffic moving constantly, but it greatly decreases car accidents at these intersections. Even during the peak traffic hours of the day, traffic in Indianapolis pales in comparison to most cities of its size.
Also worth mentioning when regarding the traffic in Indianapolis, is the ample parking opportunities to be found around town. Nearly every big city offers the same headache in this category, there just aren't enough spots for everybody. But Indianapolis has plenty of garages, large lots, and street parking, so you usually don't have to worry too much about finding a place to park or spending a fortune to lease an 8X6 section of asphalt for a couple of hours.
If you are particularly ambitious, the Monon Trail is another excellent way to get into the more condensed and crowded parts of town without needing to drive at all. You can walk, bike, skateboard, or use pretty much any other man powered form of transportation to get all over town via the trail. Convenient and green!
Moving to the Indianapolis area?
Now that you've heard all the best secrets from the locals, are you ready to call Indianapolis home? Reach out to me at Compton Realty today, I would love to help you find your dream home in the Indy Metro Area.