What is Winter Like When Living in Indianapolis?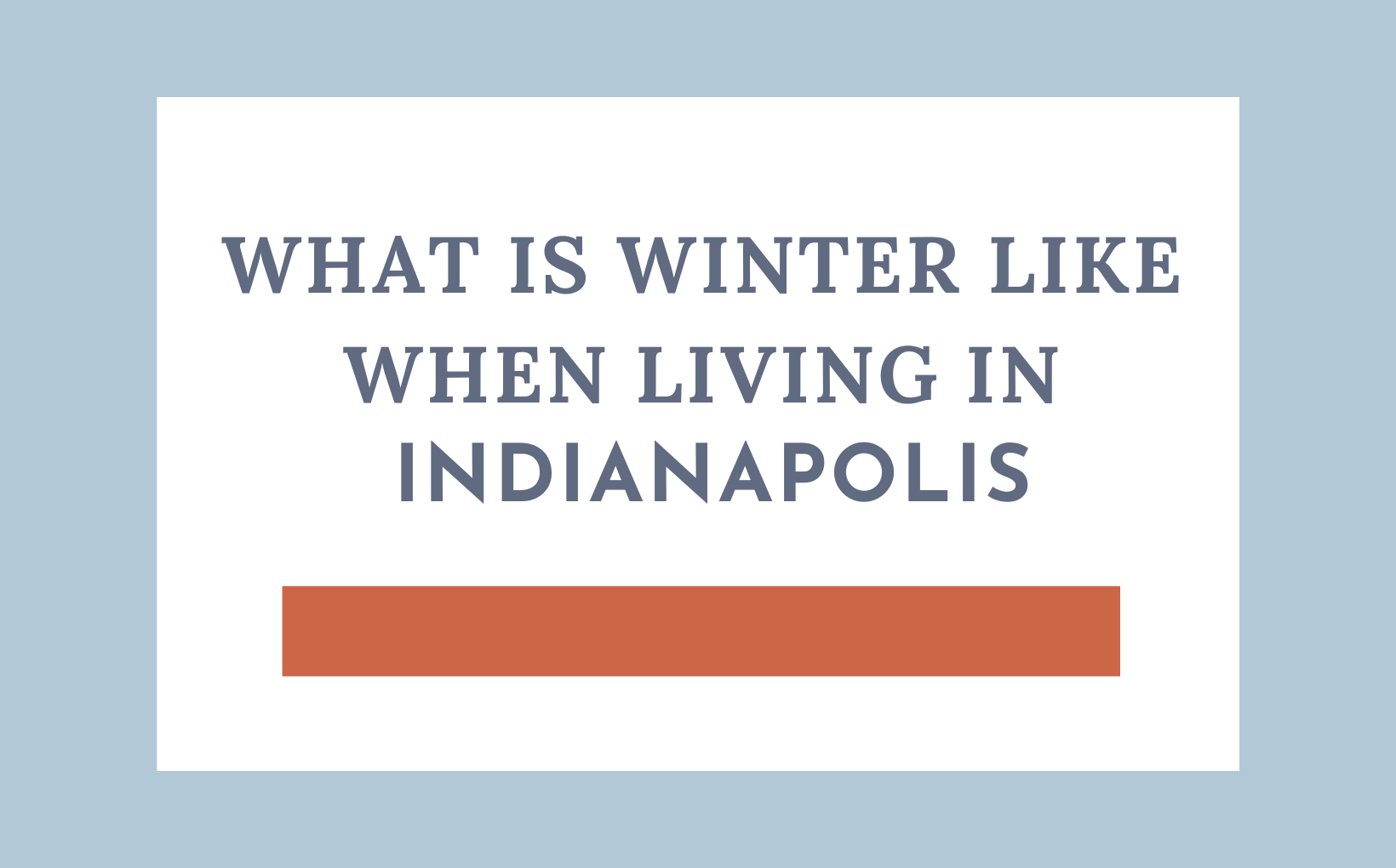 What is the winter like in Indianapolis? If you're moving to Indy from Miami, you can certainly expect a winter sans white beaches and shorts. Residents experience all four seasons living in Indianapolis. From hot summers that turn into a crisp fall, by the time December rolls around Indianapolis is fully embracing the chill of the midwestern prairie. Grab your coats and mittens, but don't break out the pond skates just yet. Winter in Indianapolis can be anything but predictable.
Winter in Indianapolis
Indiana winters can be a polarizing subject. Much like California, this long and skinny state encompasses very different terrain along its longitudinal stretch. True, you won't see such vast differences as snow covered mountains and palm tree lined beaches in Indiana, but it still covers a lot of ground.
The winter experience of a resident of Brown County, in southern Indiana, will be completely different than that of a resident of Valparaiso, one of the Indiana suburbs of Chicago. But Indianapolis is pretty much smack dab in the middle, so what does an Indy winter look like? The answer is as simple as it is confusing. It looks like all the above.
Let it snow…at least a little bit.
While Indianapolis winters can be long and very cold, the snowfall this area experiences is surprisingly low. Indianapolis doesn't get much snow compared to other long winter cities, with just around twenty inches a year. This can be a pro or a con, depending on how you feel about snow. Some people feel that if it's going to be so cold anyway, you might as well enjoy winter activities like building snowmen or sledding. Others could do without the driveway and sidewalk shoveling.
But snow or not, one thing you will see plenty of during an Indianapolis winter is ice. Even if days are warm enough to melt away any icy patches, nights almost always ensure freezing temperatures that will turn that water right back into a slip-and-break-your-hip patch of ice.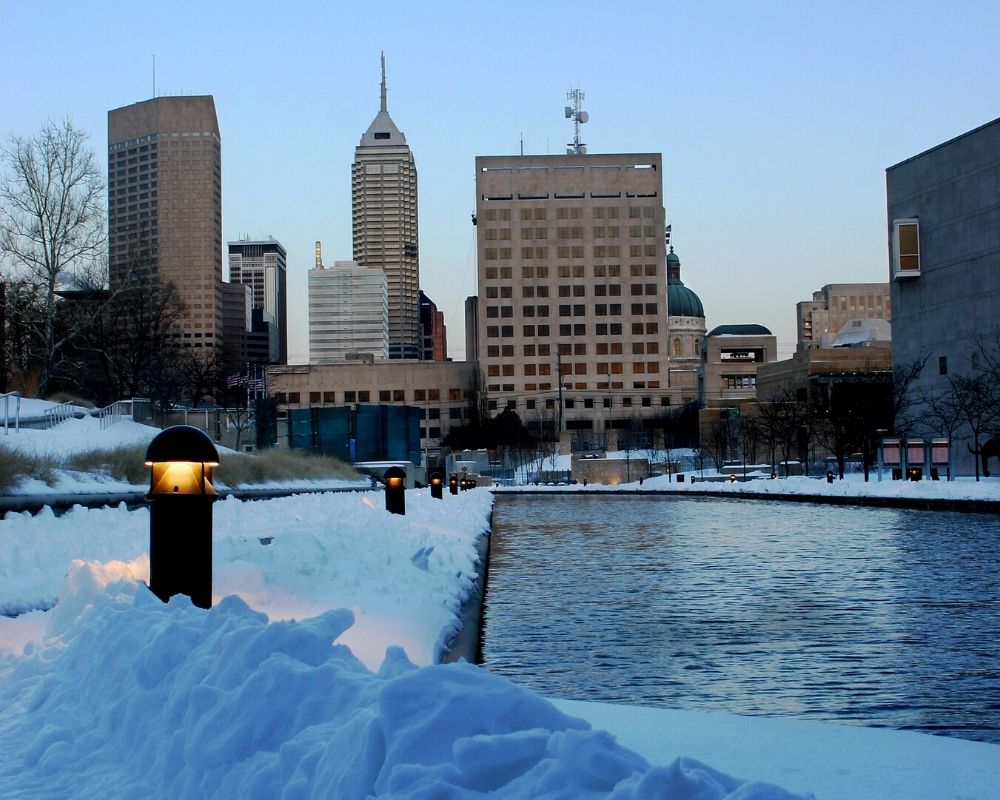 Indianapolis is cold and wet
Indianapolis might get less snow than you'd imagine, but that doesn't mean precipitation is lacking. The winters in Indianapolis (and all throughout the state) are often very wet. Sleet, rain, and even hail are common from November through March, and this makes for some pretty nasty conditions. This water freezes over on the roads and sidewalks at night, which makes traveling (in a car or by foot) more dangerous. It's also extremely hard on the asphalt and cement throughout the city. This constant freezing and thawing is one of the biggest culprits of Indy's renowned pothole problem.  If you are moving to Indianapolis from a warm, dry climate, investing in good quality waterproof winter outerwear is a must before your first winter hits.
The weather tends to stay colder in Indianapolis due to the flat, prairie landscape of the region. The wind chill in Indianapolis can tack on even double digit colder temperatures in terms of feeling. Twenty degrees but "feels like 8" isn't really twenty degrees. Being mindful of the wind chill can make or break wardrobe decisions. A good rule of thumb for bundling up against the Central Indiana wind is to dress in layers. You can always take a jacket or scarf off, but you will definitely be uncomfortable if you don't dress warmly enough.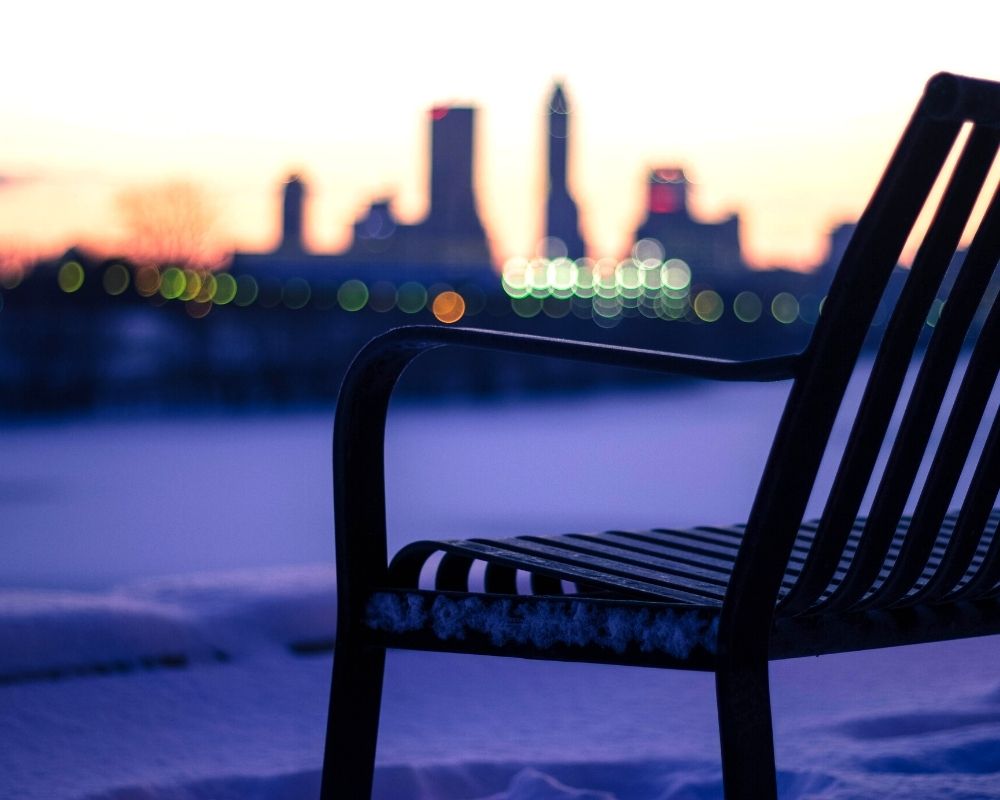 Weather and school closings
Every now and then the students of Indianapolis schools get to enjoy the ever celebrated snow day. These impromptu school cancellations are synonymous with snowball fights, sledding, and a lucky break for those who didn't study for today's test. But they don't happen too often in Indianapolis. Usually, there just isn't enough snow to merit the shutdown of an entire school system. What you will see, however, is a two-hour delay. Unlike snow days, two-hour delays do not have to be made up at a later date on holiday weekends. 
Because the road conditions are significantly worse at night, getting your kids to school while it's still dark out doesn't allot for the daily warm up that will bring with it safer roads. Though not monumental, this difference in temperature is often enough to get everyone out and about. The only drawback of two hour delays is family logistics. It can mean a little more time to sleep in, but they still pose an issue for families with two working parents and children that don't ride the bus.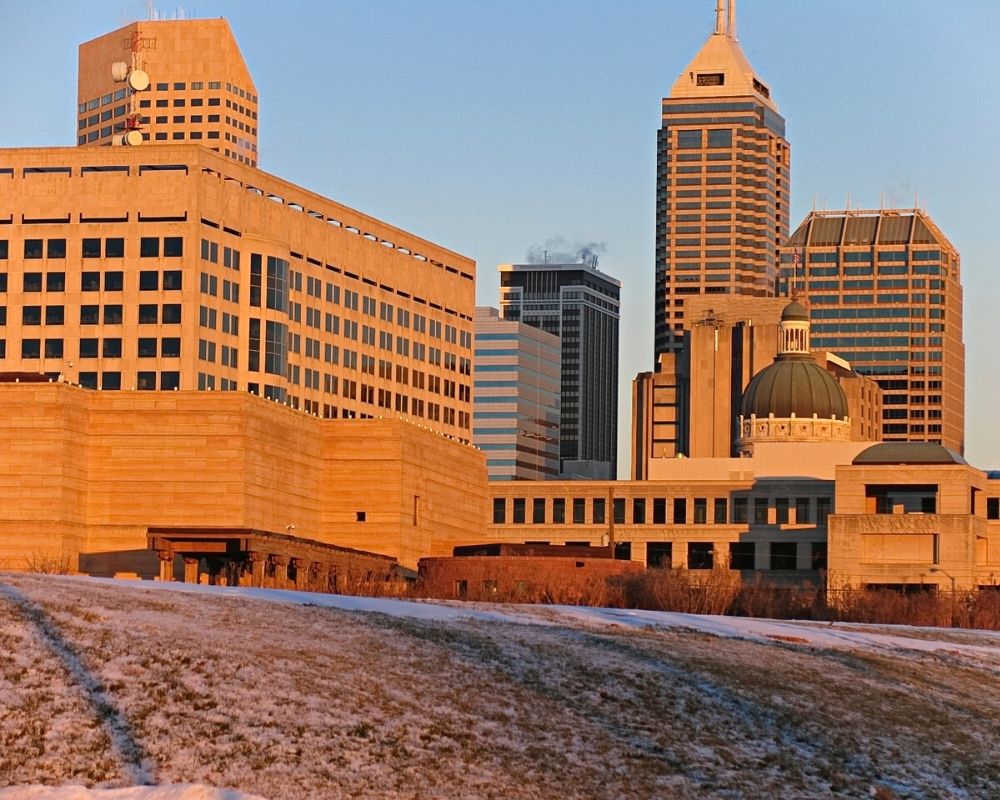 What about a White Christmas?
If you're hoping the little ones will get to wake up to a blanket of snow on Christmas morning, that likely won't happen too often in Indianapolis. According to NOAA records, the last time Christmas Day in Indianapolis saw an accumulation of snow worth much notation was in 2005, with a 2.6 inch snowfall. Most blades of grass are taller than that…so that gives a bit of perspective. There's still a chance it will snow on the days leading up to Christmas Eve and Christmas Day, and that the weather will be cold and dry enough to keep it around, but don't count on snow banks deep enough to dive into.
Even if there isn't much snow on the ground, you won't have to look too hard to find holiday cheer in Indianapolis. There are plenty of ways to get out and enjoy Jack Frost nipping at your nose. And best of all, you won't need a snow plow attachment on your car to get out of the drive! Be sure to check out our list of fun Christmas activities in Indianapolis coming soon! From family-friendly tree lightings to igloos designed to imbibe, you're sure to find the perfect way to celebrate the season and get in the holiday spirit.
Looking to move to the Indianapolis area?
Are you thinking of moving to the Indianapolis Metro Area? If so, reach out to me, I would love to help you find your next home in Indianapolis.