Pros & Cons of Living in Plainfield, IN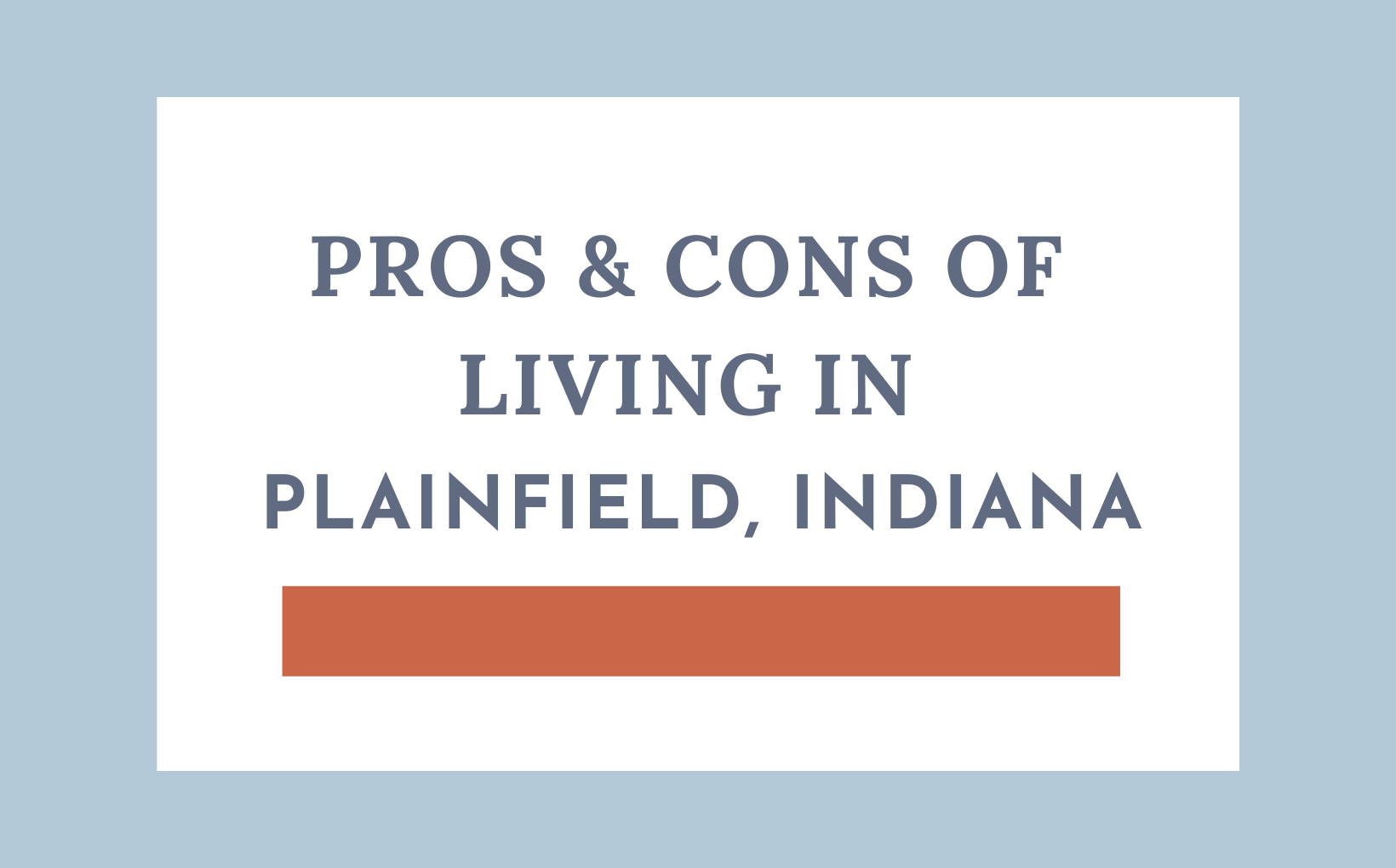 Plainfield is an affordable, family-friendly Indianapolis suburb. With a growing job market supporting its many warehouses, and close proximity to the Indianapolis airport, Plainfield is a great place to call home. Let's check out some of the pros and cons of living in Plainfield, Indiana.
Pros of Living in Plainfield, IN
Plainfield's Cost of Living:
Plainfield is one of the most affordable suburbs surrounding Indy. The median home price in Plainfield is under $300,000. Compared to many of the other suburbs in the area, this is extremely reasonable. Zionsville, for instance; just to the north of Plainfield, has a median home price of about $400,000, but doesn't offer too much more for the price. The attainable housing in Plainfield is without a doubt one of the most attractive aspects of this area.
Along with offering more affordable homes, Plainfield also has more options when it comes to homes that are on the market. In general, you can find something in your price range if you are willing to shop around long enough. Of course, home prices mean nothing if Plainfield just isn't the right location for you, but it certainly puts into perspective what your dollar can buy living there.
Proximity to the Indianapolis International Airport
For those who travel often for work or pleasure, Plainfield is the perfect home base. The Indianapolis International Airport is located just a few minutes away to the east. This gives travelers the convenience to take a quick and inexpensive rideshare to the airport or be easily picked up and dropped off.
Proximity to an airport is of course a subjective benefit of living in Plainfield. It might be more important to one person and less important to another. But if you do travel often, living on the far side of Indianapolis from the airport (perhaps in Fishers or Noblesville) it will be a headache to get across town to catch a flight.
Plainfield is full of paved, multipurpose trails
Plainfield has some of the best parks and trails systems in all of central Indiana. Over twenty miles of trails curve throughout town, and this number is growing constantly. These beautiful paths are perfect for walking, running, and biking, and though they are mostly frequented during the warmer months, they are open year-round. As family-friendly as Plainfield is, it's common to see families out and about on the trails enjoying the weather and green space.  
Unlike many organized trail systems that just cut right through a town, the trails in Plainfield have done a superb job of winding through existing infrastructure, interconnecting the entire area. Though it isn't necessarily all close, you could theoretically get to almost anything in Plainfield by foot via these trails. This creates a more walkable environment in Plainfield, something you don't find in many Indy suburbs.
Cons of Living in Plainfield, IN:
Airplane noise can be a bit overwhelming
Depending on where you live in Plainfield, if you are extremely close to the airport you will likely hear the planes at all hours of the day and night. The sound might not bother you, but it is something to consider about life in Plainfield, certainly. The noise may vary from day to day depending on the wind and how busy air traffic is that day. If you live on the east side of town, closer to the airport, the jet noise is going to be louder.
Most people who live in Plainfield find the air traffic noise to just be a small inconvenience that you don't even notice after a while. Though the Indianapolis airport is an international airport, and is a hub location for many connecting flights throughout the Midwest, it still doesn't experience the air traffic of airports like LAX or Washington Dulles. If you are particularly sensitive to noise, or have family members who have acute sensory sensitivity, living near the airport likely isn't a good choice for you, but for most people it seems to be very doable.
Traffic can be heavy
Thousands of cars travel through Plainfield on the highway every day. Almost half of the warehouse jobs in Indianapolis are located in Plainfield, and that number is growing all the time. Many people are commuting in and out of town every day, and that means they bring with them traffic. The congestion on 40 can be really dense at times, and with that comes vehicle noise and dangerous roads.
The streets of Plainfield are considered to be very safe, and there are plenty of sidewalks and crosswalks to get across the street, but one needs to be aware. During peak traffic times this isn't a place for kids to be playing in the street or crossing without adults keeping a watchful eye out, especially downtown.  Luckily, if you want to get around by foot, you can probably get wherever you want to go via the lovely paved trails throughout town, and can avoid sidewalks and roads all together.
Plainfield needs a few more original establishments
When it comes to shopping, Plainfield has one of the biggest shopping centers in all of Indianapolis, Perry Crossing. While you can find just about anything you could ever need at its many stores, there isn't a lot of originality when it comes to the shopping and dining in Plainfield. You will find chain restaurants and stores, but few little boutiques or local dining establishments.
This is another subjective con, because unique places to shop and eat might not be of much concern to you. For many people, the familiarity of chain establishments is welcomed. But if you like to go out on a Sunday morning and support a local coffee shop, or buy unique gifts from cute little shops, you won't find too much of that in Plainfield.
Moving to Plainfield, Indiana?
Are you considering moving to Plainfield, or any other suburb surrounding Indianapolis? If so, reach out to me at Compton Realty and let me help you find your next home in the Indy Metro Area.