Exploring Downtown Greenwood, IN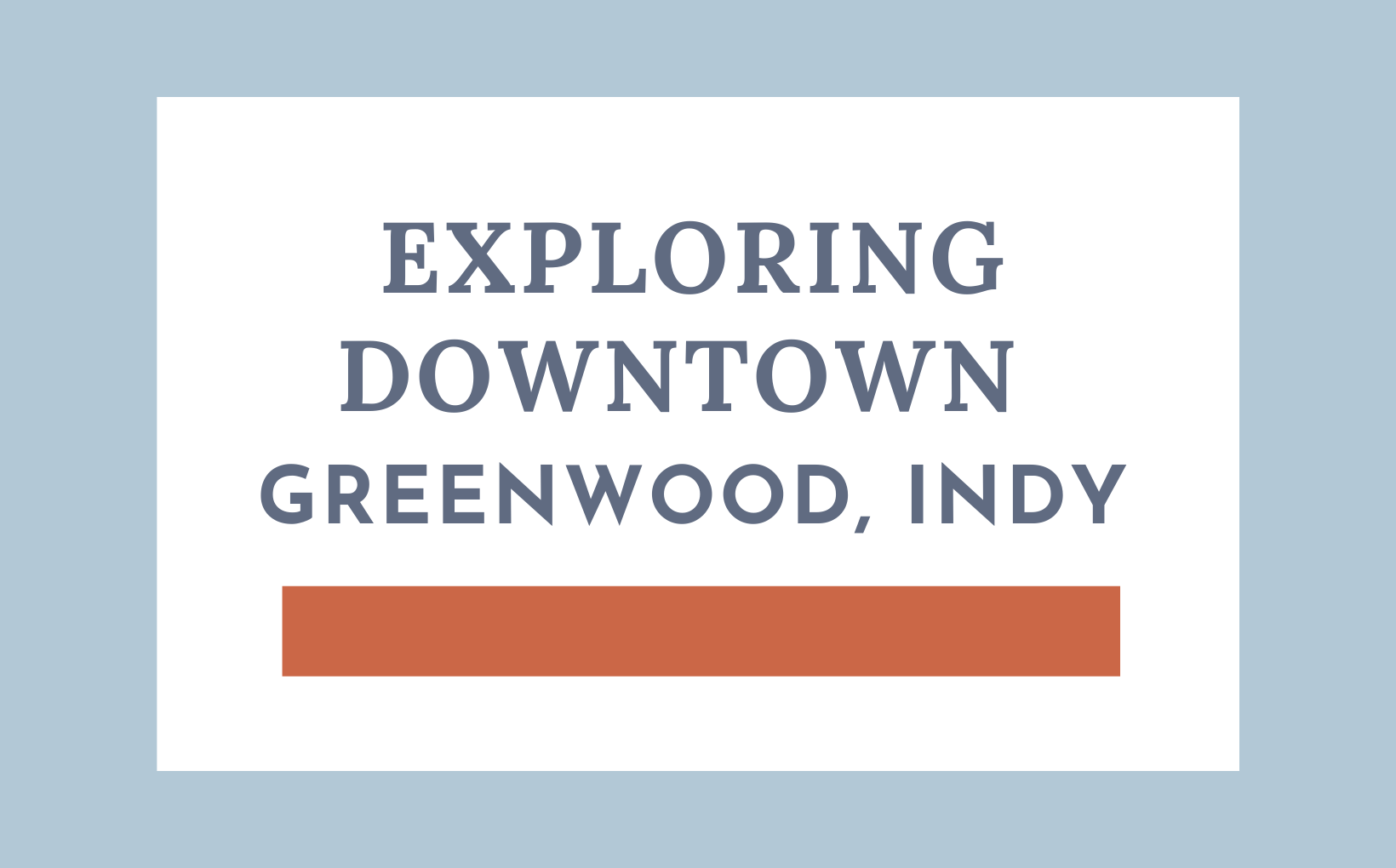 Greenwood, Indiana, is an affordable, family-friendly, and lush (you guessed it, it's green!) suburb of Indianapolis. While it may seem like a residential little town, Downtown Greenwood is growing with every passing year. There is much to see and do, and the small but mighty strip of Madison Avenue that runs through Greenwood's downtown fits a lot into a little! Check out Downtown Greenwood and see what's new in one of Indy's most popular suburbs.
Living in Greenwood, Indiana
Why is Greenwood a great place to call home?
Greenwood is one of the most well-known suburbs on the southern side of the Indy Metro Area. More than 60,000 call Greenwood home, and of those residents, many are families. The great school systems and high safety ratings of Greenwood make it one of the most family-friendly parts of Indianapolis. With over 400 acres of green space and 17 parks throughout Greenwood, it truly lives up to its name!
Perhaps Greenwood's most attractive feature is the affordable housing options it offers. The median sales price for a home in Greenwood is just under $300,000, and you can absolutely find homes for more or less. Perhaps not for too much less, but it can be done.
For those who are looking for a bigger home, with more room for a growing family to spread out in, Greenwood has more options in a greater price range than many nearby suburbs. And if the price isn't a consideration for you, there are beautiful homes up in the $600 and $800 range that leave little to be desired.
Downtown Greenwood: The heartbeat of the city
A downtown area provides a cultural center and place for gathering that gives a heart to a city. Having a place to congregate is what creates a community from what would otherwise be just homes and businesses. But while Indianapolis itself has a well-established downtown, few of its suburbs do. For many of these little "town within a town" places, if residents want to go out and about, they'll have to head into Indy.
Some suburbs have done a good job establishing downtown areas, like The Nickel Plate District in Fishers, and The Arts and Design District in Carmel. Greenwood's own downtown may not be comparable yet, but there is more to it than meets the eye initially. Who knows what downtown Greenwood may look like in five to ten years; it may find itself on the list right next to Fishers and Carmel.
Greenwood is Centrally located
Life is more than eat, sleep, work, repeat. People want something to do during their free time that makes all the other things worth doing. When they have somewhere to go and something to do, the quality of life for the entire area goes up. Festivals, farmer's markets, dining out, or going to the park are all great ways to enjoy the community, and Greenwood happens to offer all of these right in the same location.
Though the actual downtown strip might not be very large, so much of the fun to be had in Greenwood is all nice and close to downtown.
Multiple city parks, the amphitheater, and the downtown strip itself are all within walking distance, making Downtown Greenwood the place to get out and have fun. If you're looking for a family-friendly way to spend an evening, the amphitheater is a perfect place to take in a show and enjoy a summer night. Perhaps you'd like to see the show but grab a bite to eat before. There are plenty of places to grab dinner and drinks downtown that are all within walking distance from the many parks in the downtown area.
Places to grab a bite or beverage
Downtown Greenwood might not be everyone's cup of tea, but if that isn't what you are looking for, maybe it can be your pint of beer! If it is tea you're looking for, look no further than Sassafras Tea Room. This traditional English tea house serves lunch and tea during the afternoons all days but Monday. Stopping by for afternoon tea is the perfect way to take a moment to relax and treat yourself. Plus, scones and finger sandwiches? Yes, please!
If you are looking for something less tea-time and more Happy Hour, you can walk just about five feet in any direction along Madison Avenue in Downtown Greenwood and walk right into a bar or brewery! The craft brew scene is alive and thriving in this part of town. Clustered together you will find SmockTown Brewery, Planetary Brewing Company, and Tap and Axe (In case you feel like you do your best sharp-weapon wielding after a couple of 7% IPAs.)
Concerts at the Greenwood Amphitheater
Throughout the summer, the stage of the Greenwood Amphitheater hosts a variety of acts, all of which are wonderful and all of which are free! The Summer Concert Series is a great way for Greenwood residents to get out and enjoy a beautiful Indiana summer night for only the cost of your picnic goodies! Whether you are gathering up the whole family or enjoying a romantic date for two, summer concerts at the amphitheater are no doubt for any and everyone to enjoy.
Patrons are encouraged to bring coolers and lawn chairs. As for what is inside, you can keep it as simple or as elegant as you like…just as long as it isn't alcoholic! No glassware or alcohol is permitted, but nobody said you can't bring a few battery-powered tea lights and a gingham picnic blanket to set the mood! Concerts begin at 7:00 pm and showcase local musicians and performers. Admission is free but seating is first come/first serve
Looking to move to Greenwood, IN?
Are you considering moving to Greenwood, Indiana, or any of the other great suburbs of the Indy Metro Area? If so, reach out to me today at Compton Realty. I would love to help you find your next home in the Hoosier state.