Getting to Know the Northern Indianapolis Suburbs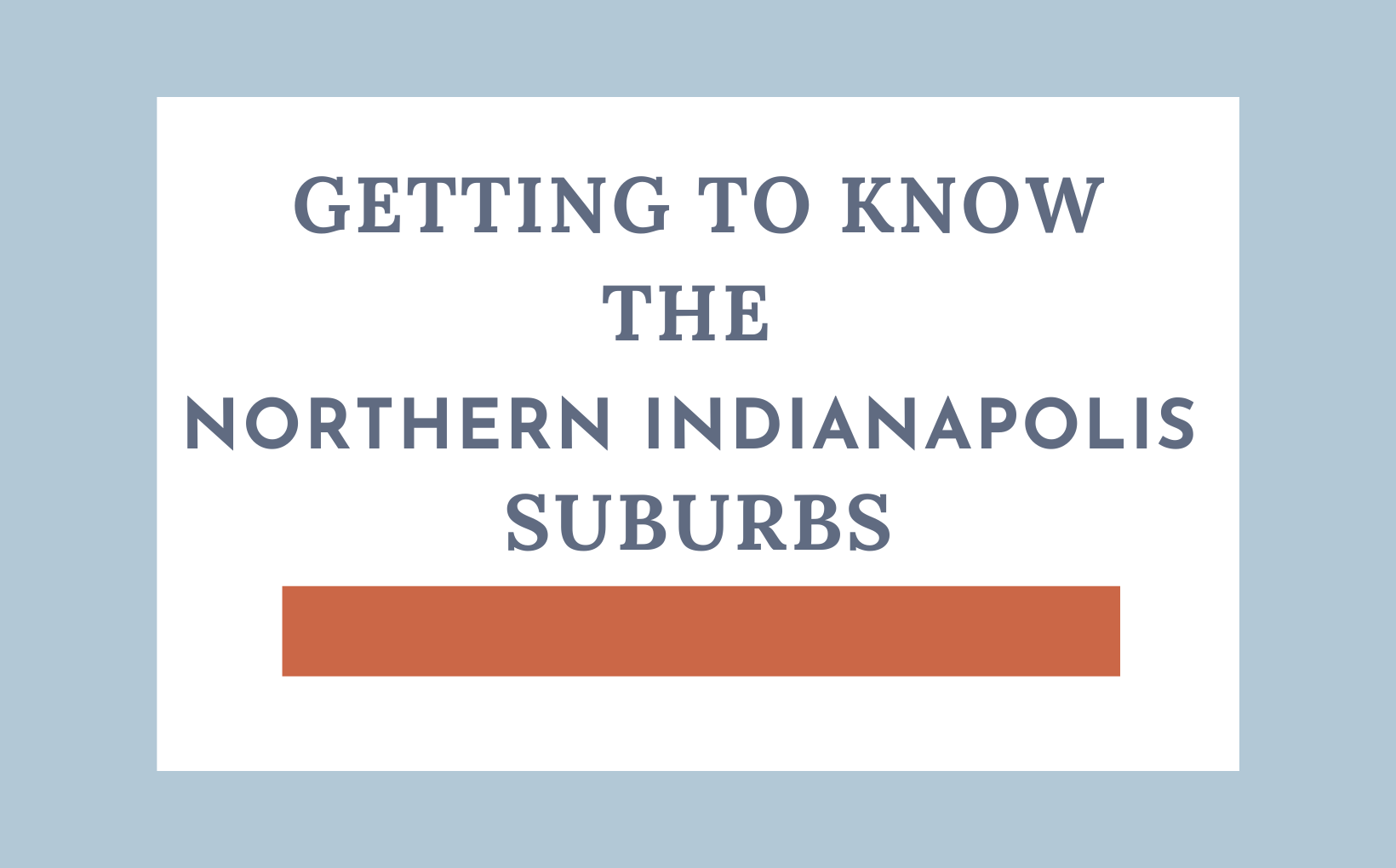 Are you thinking of moving to Indianapolis? Perhaps you've set your sights on the clean, affordable, family friendly suburbs of Indianapolis to call home. Many of the most well known and desirable Indy suburbs are located just to the north of the city. But don't let their proximity fool you. Each of the suburbs of northern Indy vary greatly in size, atmosphere, cost of living, and even school systems. If you want to know a little bit more about the vibe of each of these neighborhoods, we've compiled the nitty-gritty basics to help you get to know the northern Indianapolis suburbs.
All About Northern Indianapolis Suburbs
Size Matters
Though they share the same general geographic location, size is perhaps the most obvious differentiator between these suburbs. Carmel and Fishers both have populations of about 100,000 people. Noblesville has 60,000, and Westfield only 40,000, making it less than half of the population of the first two. Zionsville, one of Indianapolis' most coveted suburbs, has a population of only 30,000.
If you think you want to call the northern suburbs home, size matters. It's important to know if you are more interested in a charming, quiet neighborhood, or something a bit more exciting and bustling.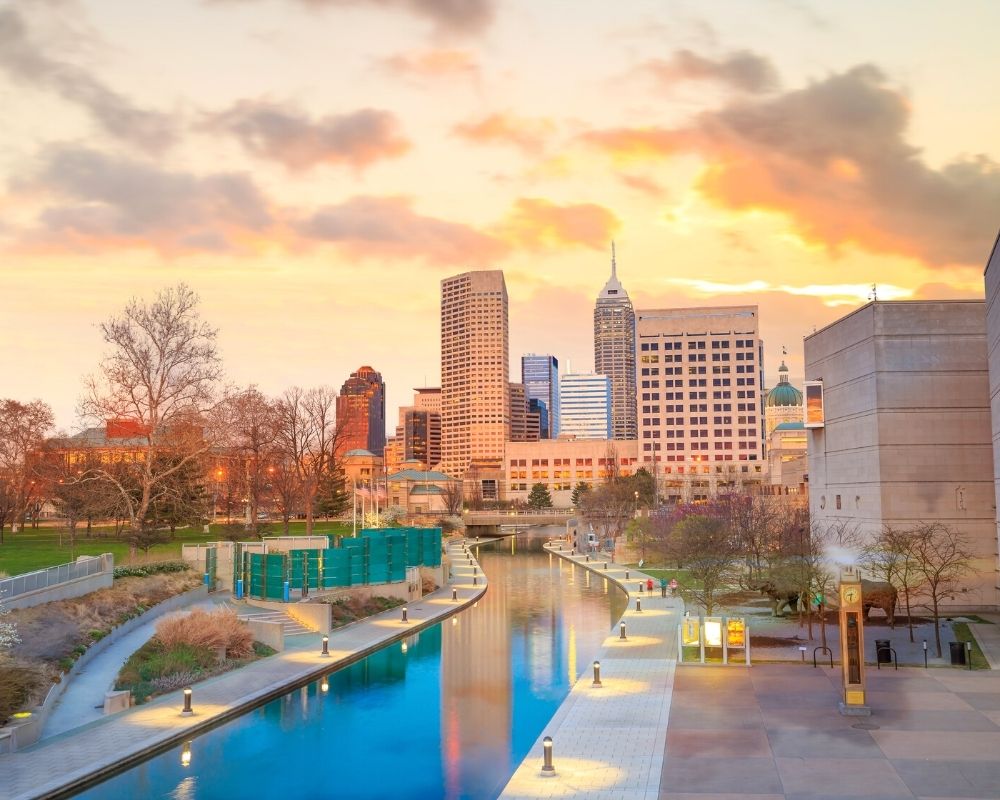 Zionsville
One of the first places you'll hear about when you mention northern Indianapolis is Zionsville. To get a feel for the entire city, let's look at Downtown Zionsville. This cultural center is as historic as it is charming. An actual brick street lined with historic architecture comprises Main Street. Though Downtown Zionsville is small, visitors will find plenty of shops to stroll in and out of. Even on a busy day this little hub has a quiet energy. The residents of Zionsville pride their home on its serenity and exclusivity.
Just outside of the downtown area, you'll find an array of stunningly beautiful historic homes, many well over 100 years old. Most of these homes have been extremely well maintained throughout the last century, and they have a price tag that reflects this impeccable upkeep. As you move further from the historic part of town, you'll start to see newer homes. Even though many of these may be as much as 30 years old, they are well kept and often renovated.
As you're driving around, you'll quickly see that nearly everything about Zionsville is aesthetically pleasing. Perhaps its greatest downfall (aside from being cost prohibitive to many) is the fact that Zionsville is a bit geographically isolated. This lends to its exclusivity and quiet atmosphere, but also makes it a bit more of an inconvenience to travel into the other suburbs of northern Indianapolis, or into the city itself.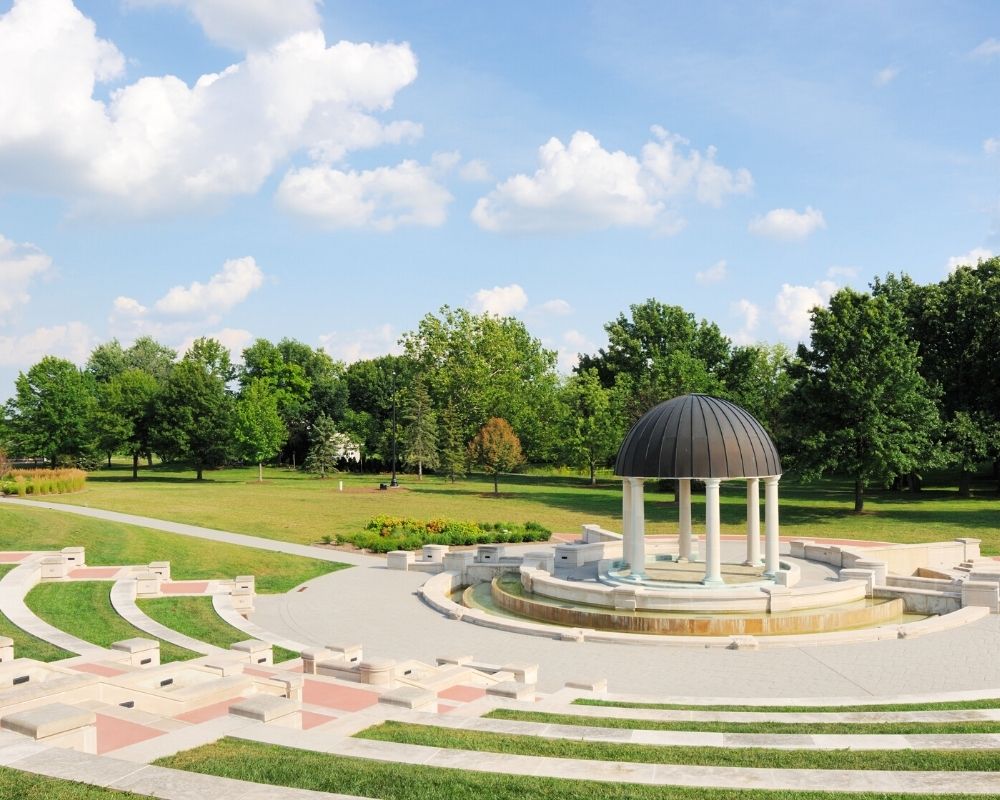 Carmel
As the largest suburb of Indianapolis, Carmel leaves little to be desired. This suburb is beautiful, well maintained, and full of fun things to do. The Arts and Design District, Carmel's downtown area, sees visitors flocking from all over town to enjoy the food, festivities, and street art. The Monon Trail, a 27 mile multipurpose trail running through Indianapolis, cuts right through the Arts and Design District on its northbound stretch, opening up this part of town to pedestrian traffic.
One look at buildings such as The Palladium or the Civic Theatre, and you'll understand the grandeur that seems to befit all of Carmel. This part of town is impressive. The architecture is stunning. The roads are well maintained and even aesthetic, with art centered within the city's many roundabouts. Even trash cans seem to remain bottomless (or perhaps they are just emptied with consistent regularity.)
One thing to note about Carmel is the distinct difference you will feel between the eastern and western ends of town. Carmel runs 15 miles in longitude, making it long and skinny, like a hot dog. East Carmel is the oldest, most developed part of town. Here you will see older homes with mature foliage, and a walkable nature that you won't find the further west you go in Carmel. West Carmel has a much more spread out and quiet feeling. Most homes in West Carmel were built post 2000, on bigger lots than you will see on the east side. Though residents of East Carmel have more room, they don't have the walkability and amenities West Carmel residents have.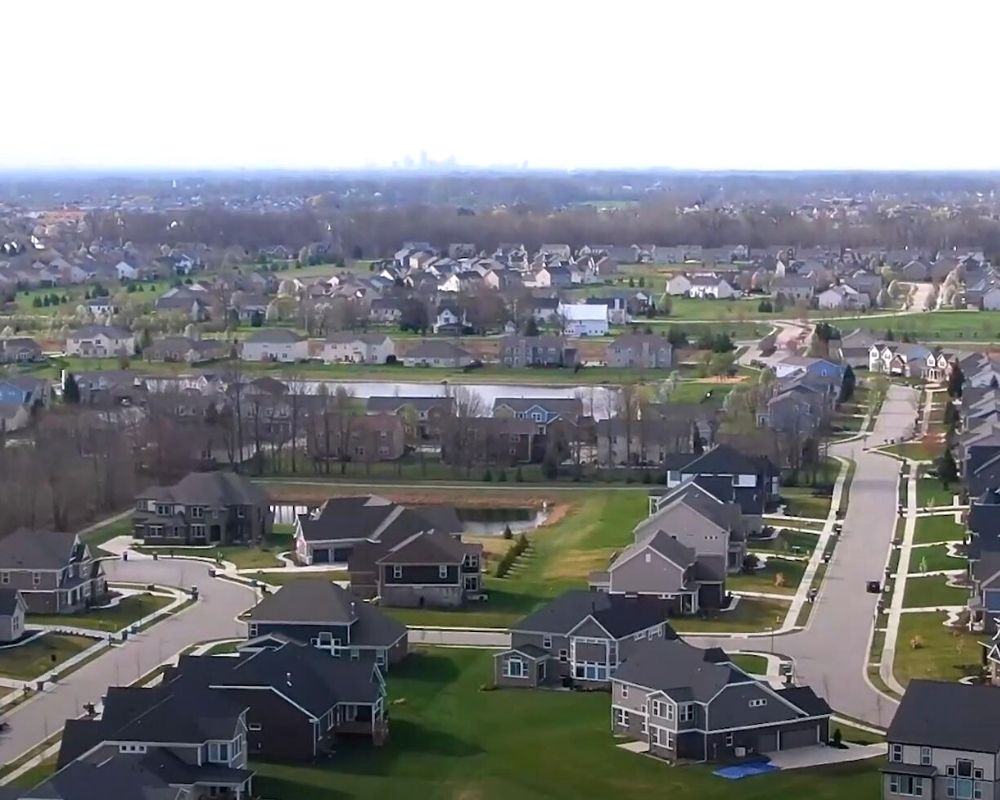 Fishers
In contrast to both Zionsville and Carmel, Fishers feels very new. The architecture and homes in Fishers reflect the boom this little suburb has experienced over the last two decades. As Fishers grew, suburban sprawl began to take hold. City developers realized the lack of a central gathering part of town, as Fishers had no real downtown area. The remedy to this was the construction of The Nickel Plate District. The Nickel Plate District has really only truly taken shape in the last half-decade, but it's constantly growing, and the plans for this part of town make apparent this suburb's forward-thinking mentality.
Within the Nickel Plate District, you'll find one of the biggest attractions in all of Indianapolis; The Nickel Plate District Amphitheatre. This open air, state of the art facility hosts concerts and events throughout the year. During the summer months, the schedule is nearly completely full every night. Almost all of the entertainment at the amphitheater is appropriate for all ages, adding yet another facet of wholesome fun to this family friendly suburb.
The Nickel Plate District has done a great job of cultivating a downtown atmosphere, but when it comes to food and drink, it's lacking. The Yard, a growing food hub of Fishers, is located just across I-69. Here, patrons can pop in and out of bars, restaurants, and coffee shops to appease every palate among the group. Unfortunately, as wonderful as these new dining establishments are, there won't ever be a good way to connect The Nickel Plate District and The Yard, as they sit on either side of the highway and make pedestrian traffic nearly impossible. This forces visitors to pick a side, and palpably impedes the growth of Downtown Fishers.
Noblesville:
A complete departure from the new, up-and-coming vibe of Fishers, Downtown Noblesville is quiet and historic. Much like Zionsville, this downtown area certainly embraces its historic roots. The courthouse sits in the center of a typical downtown square, with shops and businesses radiating from this town center. This area is very walkable, but because a major highway runs through it, that brings in a fair amount of traffic.
Though it's quiet in nature, there is still plenty to do in Noblesville. The Ruoff Music Center is the largest music venue in the Indy Metro Area outside of Lucas Oil Stadium. With a capacity of nearly 30,000 people, huge acts grace its stage throughout the year. Hamilton Town Center is one of the biggest outdoor malls in the area. But once you get away from these entertainment centers, you will see Noblesville quickly becomes a bit sleepy.
Noblesville is located to the northeast of Indianapolis, and just like Zionsville on the northwest side of Indianapolis, its location makes it somewhat isolated. Just as with Zionsville, this is to many residents the very appeal of Noblesville. These two suburbs are in fact very comparable in size and quiet, historic atmosphere. The barrier to entry in Noblesville, however; better fits the budget of most potential homeowners. If money is of no matter, Noblesville has some absolutely stunning homes, especially those dotting the banks of Morse Reservoir. Even with a higher price tag, you'll still get more in Noblesville compared to Zionsville strictly due to reputation.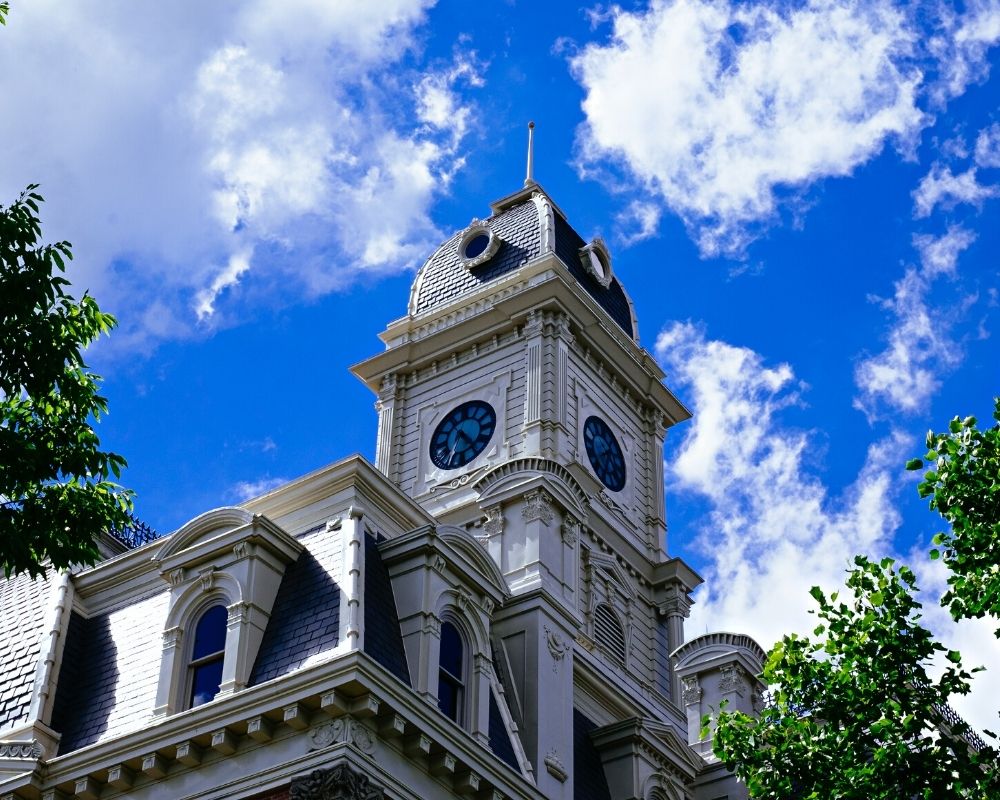 Westfield:
The smallest suburb in the northern Indy area, Westfield is perhaps its most unique. The population of Westfield has grown significantly in the past twenty years. When you look around town, you will notice homes and places of business that either look like they were built in the last 15 years, or have been there since the town was founded. The old and the new blend throughout Westfield, and it gives the town a somewhat quirky feeling you don't get in many of the surrounding suburbs.
As it continues to grow, Westfield offers residents more and more entertainment options. Grand Park Sports Campus, an over 400 acre sports complex, hosts a variety of championships throughout the year. This is a great place for youth and pick up leagues to grab a field or court as well. But when it comes to a downtown center, Westfield is certainly lacking. A few restaurants and bars are scattered about, but it's by no means lively. Luckily, city plans are already in action to boost and revitalize downtown Westfield, so if this unique little suburb seems to be a fit for you, it would appear there are great things on the horizon. It's clear that Westfield intends to become one of the premier suburbs of northern Indianapolis.
Looking to move to the suburbs of Indianapolis?
Are you considering moving to northern Indianapolis? If so, reach out to me at Compton Realty, I would love to help you find your next home in the Indy Metro Area.