Carmel Indiana vs Fishers Indiana
Carmel, Indiana, and Fishers Indiana are two of the biggest, most well known suburbs of the Indianapolis area. If you're considering moving to Indy, you might have heard that either one of these are an excellent choice when looking for a place to live. Whether it's the great schools, consistent property values, or just plenty of good family fun nearby, they both have so much to offer. Let's evaluate the two side by side, and look at four of the most comparable aspects of living in Carmel Indiana vs. Fishers Indiana.
Four Differences between Carmel vs Fishers Indiana
1: Schools:
If you have school aged children, living in a place with highly rated schools is going to be paramount to you. The school systems in both Carmel and Fishers are some of the highest rated schools in Indiana. Even if you don't have children and never plan to, good schools are just good for the area.
A desirable education system keeps property values high, and keeps the neighborhoods and developments on "the up and up." Carmel High School is the biggest school in the entire state, and is beautiful and state of the art. Over 5,000 students attend Carmel High each year. Consistently, Carmel High School ranks in the top ten schools in Indiana, and when you consider how many students attend, that's incredibly impressive.
With larger schools you often see a drop in test score and attendance, disciplinary issues, etc. There are just more students to keep track of, and more students per teacher, forcing teachers to divide their attention in many directions.  Still, Carmel High comes out on top.
Because of the size of this school, every feeder school in Carmel ends with students attending secondary education at Carmel High School. This might or might not be a good fit for you and your child(ren). Many who are preparing to attend large universities, or enjoy the option of many sports and extracurriculars will like the size and preparation of being in a "big pond."
For some students, however; the lack of attention from teachers, the competitive nature of the sports and activities, and even the social pressures of a large school can make the overall experience a bad one.
Fishers, though roughly the same size as Carmel in population, have split their high schools into two schools: Fishers High School, and Hamilton Southeastern High School. Though both of these schools are smaller than Carmel High School, they each have around 3,000 students, so these are by no means small schools.
If you think a school as large as Carmel High School might not be a good fit for you and your family, the schools in Fishers could offer a more comfortable learning environment, and are still extremely outstanding schools.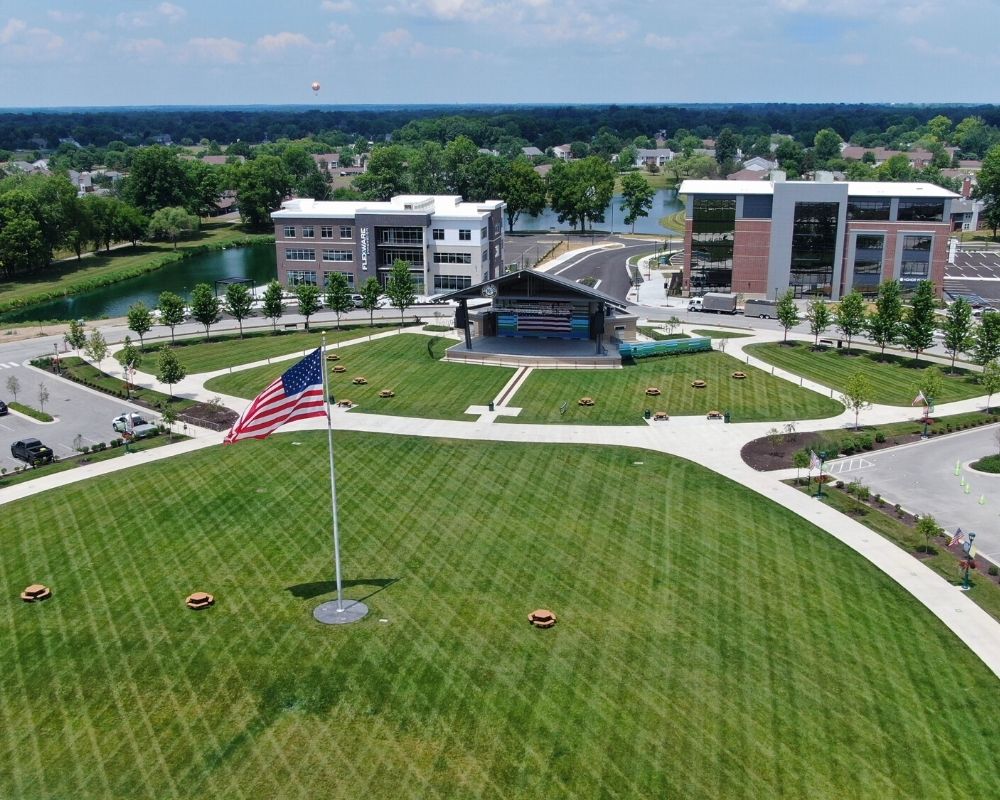 2: Downtown Areas in Fishers and Carmel
In the early and mid 2000's, Fishers Indiana exploded in population and infrastructure growth. During this time, the high school divided into the two schools the area now has. Neighborhoods and suburbs popped up everywhere, including a well established downtown area.
Downtown Carmel, on the contrary, has done an excellent job of utilizing the infrastructure that was already in place.
Both towns have great downtown areas for going out to eat, meeting up with friends, or just grabbing a cup of coffee and taking a walk around. Carmel refers to its downtown as the Arts and Design District, and Fishers calls their downtown The Nickel Plate District.
Perhaps due to its much older establishment, one would probably have to say there's more to actually see and do in the Carmel downtown area. Both towns have done a great job building up what they have, and are constantly adding new and interesting bars and restaurants, but there's just more of it in Carmel.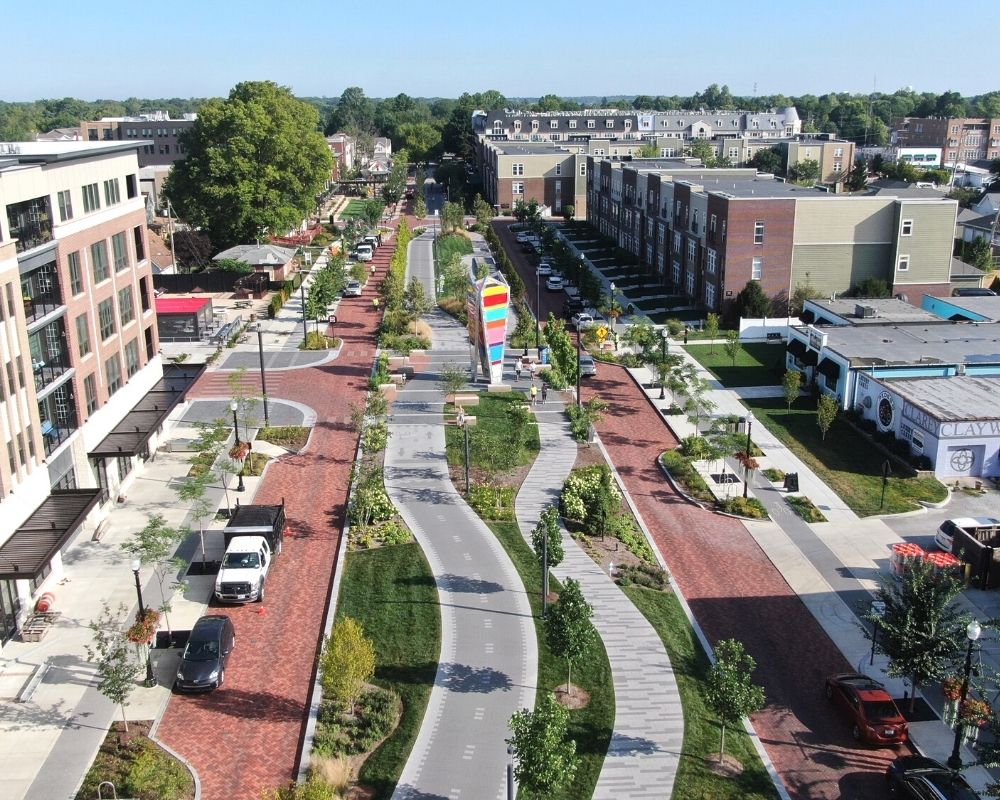 Also to its benefit, the Arts and Design District is extremely walkable, so for those who live in the downtown area (and there are plenty of apartments and places to live if you're desirous of that) you can technically walk to almost everything you need.
If you want to visit the Arts and Design District without finding a place to park, you can hop on your bike, skateboard, or just your own two feet and hit the Monon Trail. The Monon Trail is a 25 mile multipurpose paved trail traveling through the city of Indianapolis, right through the heart of the downtown Carmel area.
The Nickel Plate District is very walkable once you get to it, but accessing the area can be a bit tricky without a vehicle.  Located near a busy freeway, you have to be very aware if you're traveling to the area on foot or bike, and it will definitely take an extra watchful eye if you're headed there with little ones.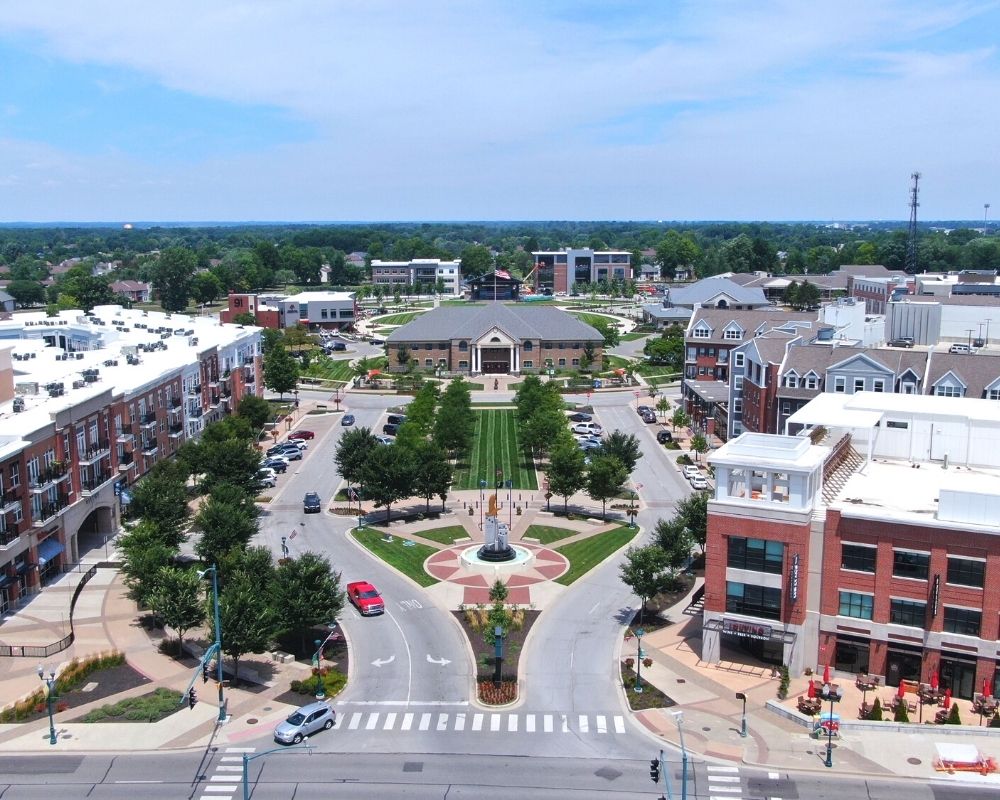 As far as entertainment outside of drinking and dining is concerned, The Nickel Plate District might have The Arts and Design District beat. Both have live music in the summer, but Fishers probably has more; including music in the park at the amphitheatre, where you can pack a picnic and bring the whole family for a night of fun.
The Fishers downtown area is also very family friendly, with farmers markets being held here during the summer and fall, and a lot of green space for little ones to run, jump, and play.
If you could generalize the two, consider the Carmel downtown area to be more geared towards dining and fun for the grown-ups, and the Fishers downtown area to cater to a family-centric crowd.  The best news of all is that Fishers and Carmel are very close to each other, so who says you have to pick either, you can absolutely enjoy both!
3. Traffic and Infrastructure:
When it comes to traffic in Carmel vs Fishers, you should first know that comparatively, the traffic in Indianapolis isn't that bad. Most cities as big as Indy actually have much worse traffic. But for the sake of comparison, the traffic is probably a little bit worse in Fishers. This is due in part to I-69, one of Indiana's busiest highways, running right through it. 
I-69 allows for easy travel north and west throughout the state, but when it comes to moving in and around the city, usually locals try to bypass it. US-31 goes directly through the center of Carmel, serving as the main artery of transportation throughout the area, and it can get just as congested as I-69 over in Fishers. The traffic is of course the worst during rush hour, but still pretty comparable between the two neighborhoods.
Worth noting in our comparison of the traffic and infrastructure between Carmel and Fishers is that Carmel has the greatest number of roundabouts in the United States. These circular traffic stops allow traffic to keep moving (as opposed to a four way stop) and exit the circle when reaching their desired direction. While drivers new to the roundabout way of commuting might find them confusing, they are an excellent way to cut down on both traffic and collisions.
Not only are these roundabouts efficient, but they usually look pretty nice, and often have landscaping within the center. Carmel is known for keeping its roads and sidewalks maintained and lovely, and their roundabouts are no exception.
4. Nature and Landscape:
If getting out and about in green space is important to you and your family, you might be curious as to how these two areas compare in regards to available nature. Both Carmel and Fishers have plenty of small parks and trails you can enjoy by foot or bike.
Carmel has Central Park and Coxhall Garden, and both parks are huge, with a lot to see and do! Central Park is especially spectacular, and the previously mentioned Monon Trail runs right through it.
At The Monon Center you can find basketball courts and gym facilities, and just on the outskirts is a large water park for kids both young and old to splish and splash when the summer months roll around.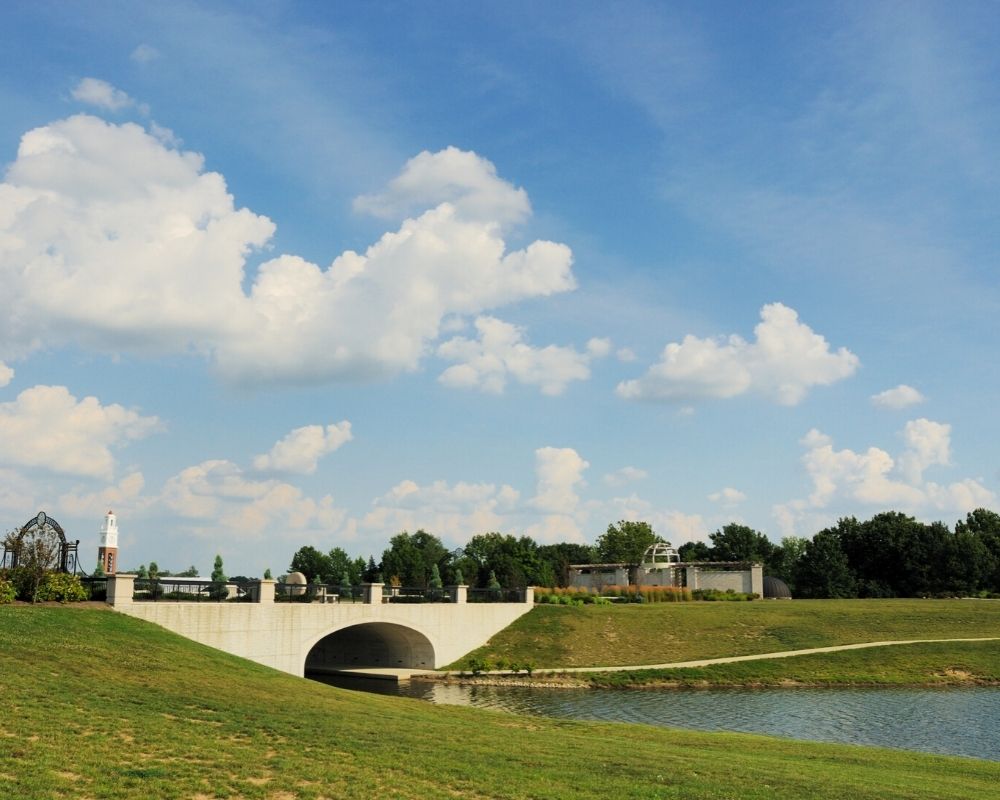 In Fishers, Flat Fork Creek is a local favorite. This park is more of a nature preserve than a park, so it's perfect for getting lost in adventure! Within the park, there are three tree houses to be found and explored, each named after native Indiana foliage. And because all with an adventurous heart deserve to explore, all the tree houses are ADA compliant as well.
There are mountain biking trails and beautifully paved or boardwalk covered paths throughout Flat Fork Park. Fishers is also home to other nature preserves, such as Ritchey Woods and Fort Harrison State Park. You might have gathered by our examples that both Fishers and Carmel have plenty of spots to get out into the great outdoors. But, Fishers has more true nature, and Carmel has more beautifully manicured public green space.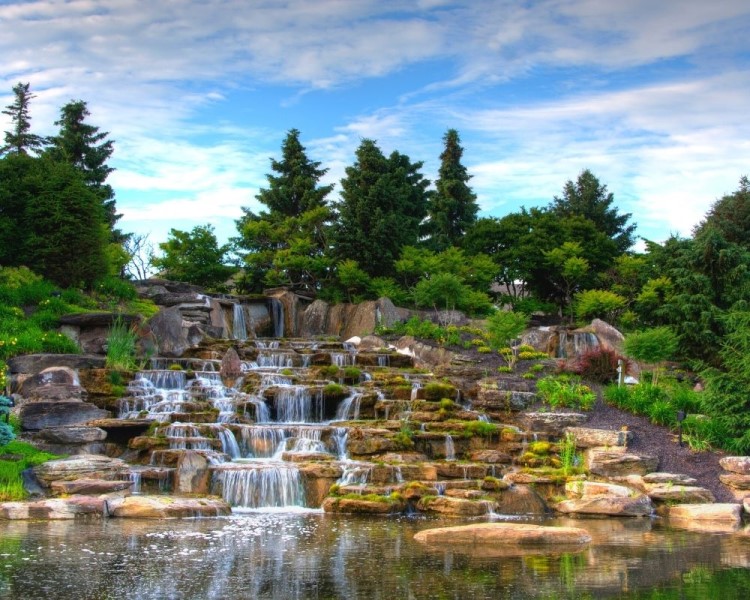 Thinking of moving to the Indianapolis Metro Area?
If the affordability of living in Indianapolis has you interested in calling this place home, then we can help! We help families move out here every month, and they're finding their dream home in a much more affordable way. Get in touch with us to get started!