Why is Noblesville Indiana so different?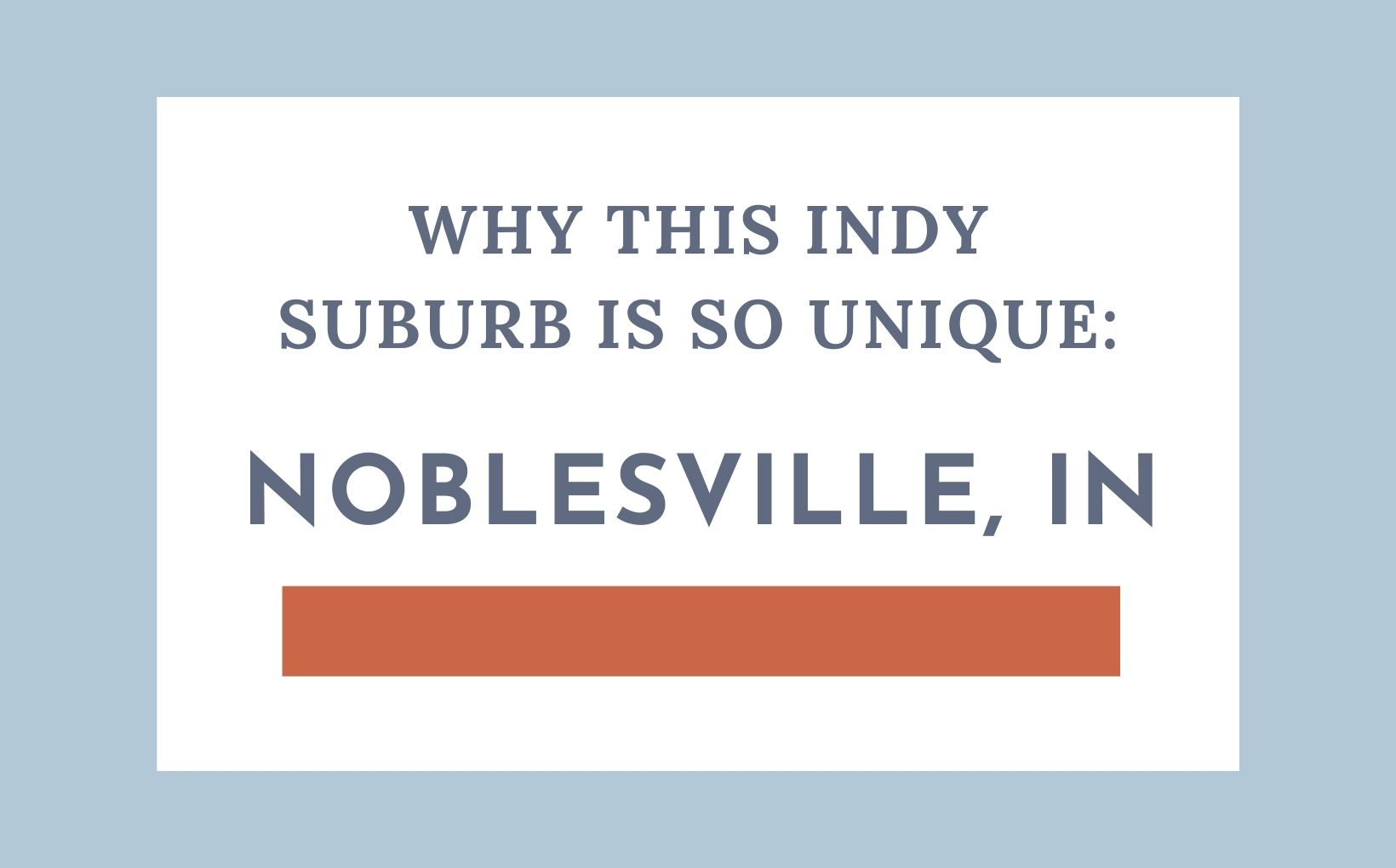 The Indianapolis suburbs are known to be great, especially those in the northern end of the city. Fishers, Zionsville, Carmel, and Noblesville are all renowned for having a bit more space than the rest of the city, beautiful homes, and great school systems. For the most part, they all offer similar things to their residents. But Noblesville, Indianapolis, is just a little bit different from the rest. From its historic vibe, to its wide open spaces, to its lakefront homes, let's see what Noblesville has to offer!
Top Things to know about Noblesville, Indiana
Noblesville or Not?
When people talk about moving to the northern suburbs of Indianapolis, the mention of Noblesville can be rather polarizing. You find people saying things like "I'd like to move up north, maybe Carmel or Fishers. Not Noblesville." Or, on the contrary, they might say "I want to move up north, Noblesville probably, not Carmel or Fishers."
What does this mean? How could these areas so close to one another other not be "six of one, half a dozen of another?" There are definitely some predominantly different ways of life in Noblesville that people either want or don't want, and there seems to be no in between.
Noblesville's Location:
Undoubtedly, Noblesville is really far north in terms of Indianapolis's location. It lies to the northeast of Carmel and Fishers, and those are already pretty far north of Indy. If you work downtown, or like to go there often, this is certainly going to be a haul for you. It's pretty out of the way, and not close to anything really.
If you work on the northern end of town, this might not be such a big deal to you. People usually like this area for that reason; because they really feel like they can get out of the hustle and bustle of city life, or dislike it because it is so far away.
Downtown Noblesville 'Vibe':
Both Fishers and Carmel have done a superb job of revitalizing their downtown areas. They have cultivated a downtown feeling with walkability, coffee shops, restaurants and bars and more. But all of this has been done in the last twenty or so years. This gives both areas a pretty modern feeling. On the contrary, Noblesville has kept its history alive, and it's much, much older than the 21st century. 
Noblesville was founded in the 1800's, and many of its hand laid brick streets and sidewalks are still around today. Historic buildings have been maintained, and even the new infrastructure does a great job of blending in with the old. Streetlamps adorn the streets, and signage prompts visitors to patronize local small businesses. You feel small town charm, but don't sacrifice modern amenities for it.
The Noblesville downtown area is alive and thriving with unique shops and restaurants. Despite its local charm, there are plenty of chain establishments here as well. If you need a Wal-Mart, Home Depot, Target, or any other nationwide store, you can find those in Noblesville too. 
Surrounding Indiana Suburbs in Comparison to Noblesville:
The northern Indianapolis suburbs have generally embraced a very modern feeling. Carmel, for instance; has the greatest number of roundabouts in the country (rotational traffic intersections that do not stop, but instead, allow drivers to enter the circle and exit when they reach their desired turn.) These intersections are all fairly new, and are usually surrounded by beautiful landscaping and new architecture.
While all the suburbs of northern Indy have built up downtown areas, they all have a somewhat curated feeling. The shopping centers all feel new, and even most of the neighborhoods have a bit of that "cookie cutter" feeling.
Noblesville is noticeably different from the other neighborhoods in this regard because it truly cultivates and keeps alive its historic roots, and you won't find much of anything that looks exactly like another part of town.
Preserved History in Noblesville
Noblesville is also well known for embracing its history even before this original infrastructure was built. The northern Indiana plains have a rich history dating back to early civilizations, and you can still see much of that today.
Areas like Koteewi Park have standing wigwams and educational material throughout the park, teaching residents about the very first inhabitants of this beautiful place. The park is large and sprawling, and there are few places around Indianapolis where you'll find that much diversity within a single park. Large open grassland, shaded walking paths beneath a canopy of mature, green trees…there's so much to do and see here! 
You'll also find neat pieces of preserved history in Noblesville, such as Potter's Bridge, a covered bridge constructed in the 1800's that still stands today. This 66 acre park is much more than just the bridge, though. It has a playground, hiking trails, picnic areas, and even offers access to the White River. You can take a tubing ride down the White River and ride right under the covered bridge. Indiana is known for its historic covered bridges, so experiencing them is a must for any Hoosier!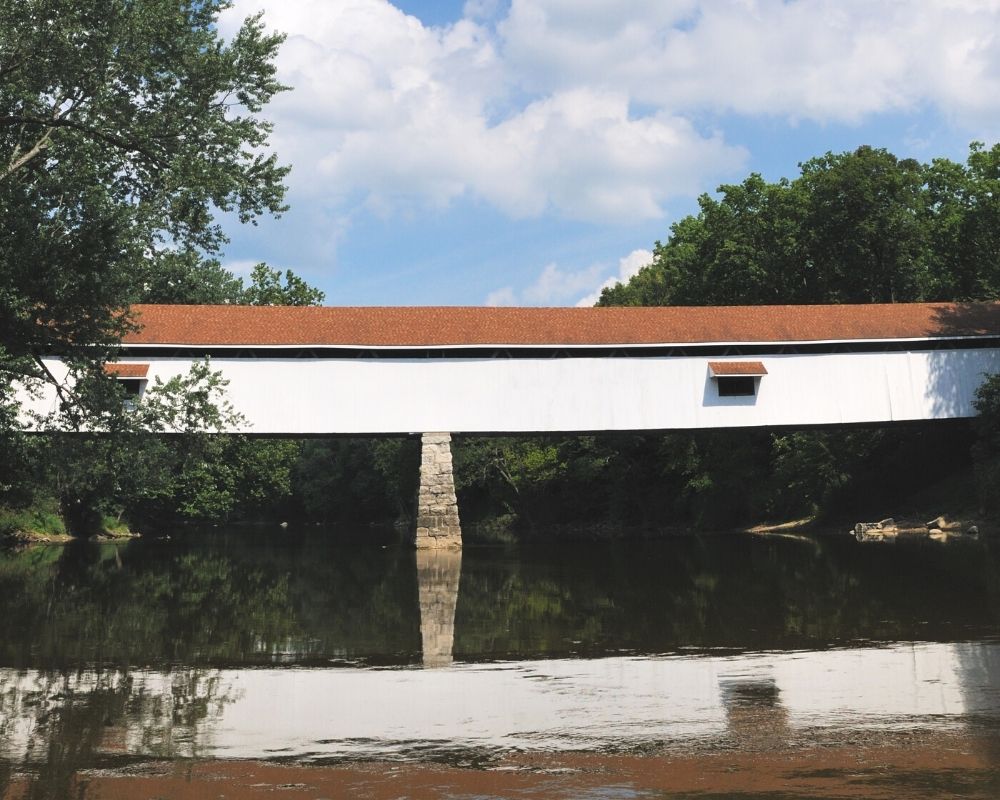 Things to do in Noblesville, Indiana
Speaking of the parks and recreation in Noblesville, there are countless things to occupy the residents of this quaint town. If you want to get out in nature, take the family to one of the many parks in the area, and let Mother Nature be the playground for the day. Indiana summers can get hot, so how about getting out on the water?
The White River Canoe Company has beautiful canoes, kayaks, and river tubes for rental. There are nine trips hosted by White River Canoe Company, ranging from 1.5 miles to a 28 mile long stretch. Whether you want a lazy afternoon or a two day trip, you can find the perfect amount of roughing it!
While on the White River, you can usually see beautiful local birds of prey, fish, turtles, and if you look closely and get the timing just right, you can catch a glimpse of the nesting American Bald Eagles that call the banks of the river home.
Noblesville is also host to the county seat of Hamilton County. The historic courthouse is not only beautiful, but still a thriving part of commerce in the area. The Historic Noblesville Square is located surrounding the Hamilton County Courthouse. The square is renowned for its history and local vendors, such as boutique ice cream shops and unique home décor offerings. You can find everything from cute clothing shops, to do-it-yourself pottery for a fun weekend activity for the whole family.
There's always something a little bit different when you visit Noblesville Square, so keep your eyes peeled for treasures hiding around town!
Types of homes in Noblesville, Indiana:
The housing costs in Noblesville are really a breath of fresh air when it comes to how costly the northern suburbs of Indianapolis are getting. While Carmel and Zionsville have always been known for being pricey, Fishers isn't far behind, and some of these prices are just unattainable for people looking to own a home.
But in Noblesville, not only are the prices still reasonable, you have a huge selection of homes to choose from. Unlike Carmel, where there's a lot of new construction and most of the homes look the same, you'll see many looks and different kinds of character in Noblesville. Everything from historic homes, to mid century homes, to new construction can be found here, and they come in all shapes and sizes too.  This means you can find something that fits your family size and budget, and also probably has a bit of its own charm as well.
It might sound like you can't find luxury homes in the Noblesville area, but that's far from the truth as well. Usually historic homes are both beautiful and pricey, so if luxury with some historic character is your desire, you can find it. If newer construction has your eye there are places like Sagamore Golf Course, where you can easily find homes exceeding a million dollars in price.
If lakeside living sounds right down your alley, check out Morse Reservoir. This is a huge body of water, with beautiful homes lining the banks. But unlike the well known Geist Reservoir in Fishers, which is known for its extravagant lake homes with a water view, you can get the same experience and equally beautiful homes on Morse Reservoir for significantly less. Some of these lakefront homes are even around $500,000, nearly half of the starting price of lakefront homes in Geist.
Not only is it more affordable, but there's a significantly calmer feeling around Morse Reservoir. It lacks the party atmosphere of Geist Reservoir, and in turn offers a more family centric vibe. It even has a small sandy beach for families and swimmers to get into the water.
Thinking of moving to the Indianapolis Metro Area?
Whether the quirky, organic vibe of Noblesville has your attention, or you think somewhere else in the Indianapolis Metro Area might be the place for you, I'd love to make that dream a reality! Reach out to me today and let me help you find your dream home in Indianapolis.