How to Get to Know the Indianapolis Suburbs if You Have Never Been There
How can you get to know the Indianapolis suburbs if you've never been there? Well, to truly get to know Indianapolis, it would take much more than a few days. Even just within the city, it would be impossible to do and see everything in a weekend. If you include the Indianapolis suburbs and surrounding areas, you would never be able to see it all. But if you are trying to get to know a select area in a few days, you can at least try to pinpoint a few spots to explore. That way you can get a flavor of what those parts of town have to offer.
Where to start exploring in Indianapolis if you've never been there
Do you already have a town in mind? Are you trying to get to know Carmel, Fishers, or Zionsville in a weekend? Then you are already on track for success because you have narrowed down your options! But if you don't already have a spot on the map to start, it can be overwhelming to say the least. Fear not, I can help!
If you have no idea where to start and what you want to see, I can help you. I have a list of things and places around the Indy Metro that will help you get a little taste of everything and maybe assist you in identifying what areas you would like to see more of. If you are looking for family friendly spots, or a place with many exciting dining options, or one of the more walkable parts of town, I can help set you on the right course.
For someone who does not live in Indiana, or has never visited Indianapolis, it can be frustrating that there is seemingly rather little information about the suburbs of Indy and what each one is like. If you want to hit the ground running and do your own research, there are a few key things that will help you feel out these areas without spending a lot of time in each one.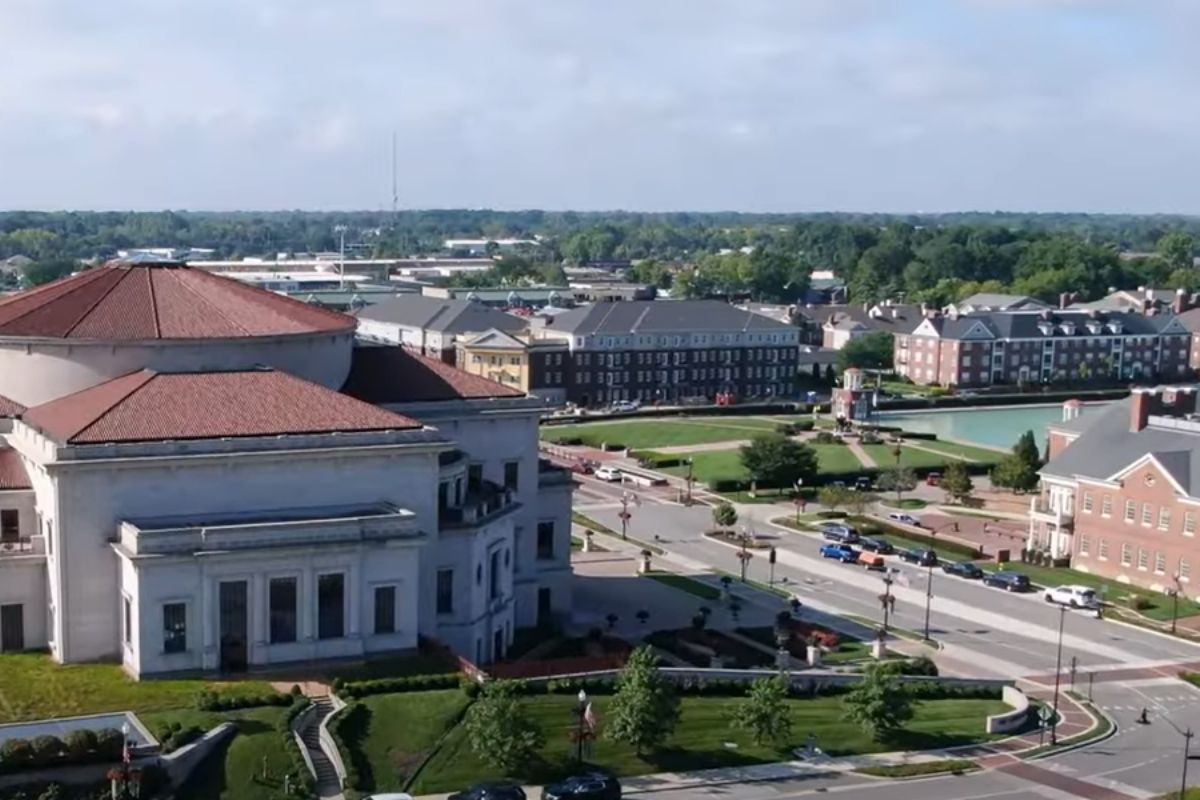 Downtown areas are a great place to feel out the atmosphere of the Indy suburbs
Visiting an Indianapolis suburb's downtown area is one of the best ways to feel the vibe of the rest of the city. While a downtown will almost certainly always feel noticeably different from the residential and commercial parts of a city, it tends to encompass the type of architecture and culture that represents its residents.
If you were to visit downtown Carmel, Indiana, you'd find yourself in The Arts and Design District. This trendy, urban, upscale development is just as described – full of art! Here you will find street art, paved pedestrian paths, and countless places to enjoy a pint or a bite, likely while taking in some street music. While not all of Carmel is exactly like this, it's generally a good representation of this suburb of Indianapolis: new, aesthetic, upbeat, and lively.
Perhaps instead of Carmel, you are looking for more historic charm and quieter streets. If you were to head to downtown Noblesville, you would find just that. In this part of town, the downtown area spreads outward from a traditional downtown square, with – of course, a historic courthouse seated in the middle. Small shops, ice cream parlors, and lamppost lined streets create a feeling in downtown Noblesville of a time gone by, and a slower pace. While all of Noblesville may not look like it came straight out of Mayberry, it is certainly a comfortable, quiet, and cozy place to call home.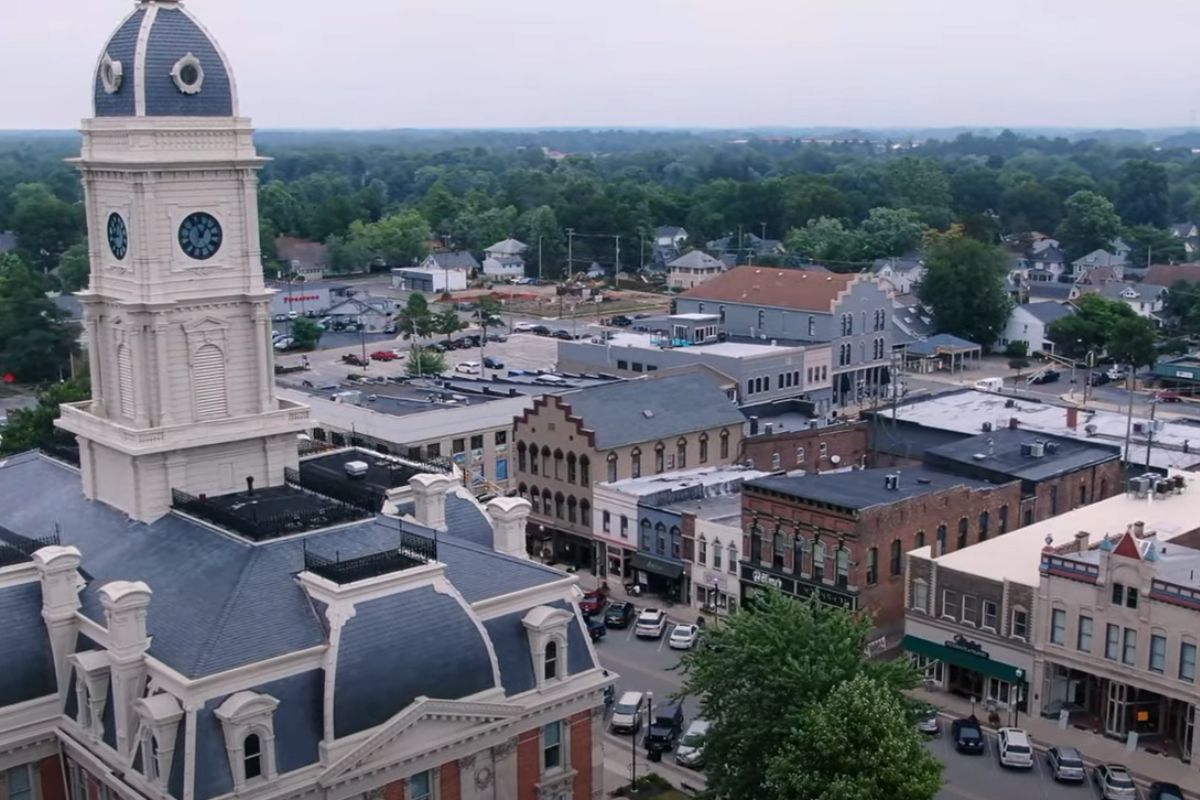 Visit a park to see what daily life is like in the Indy suburbs
For a glimpse into what real residents are doing in each suburb from day to day, parks and public recreation areas are an excellent place to get in on the action. If you don't know which suburb you are interested in, a quick Google search can help you find a few of the more popular park areas. There are all kinds of parks in the Indy Metro Area, and much like a downtown area, these spots can give great insight into the city itself.
For those who enjoy the great outdoors in their natural state, Eagle Creek Park can't be beat. Eagle Creek Park is one of the largest municipal parks in the United States. It covers over 5,000 acres and features a 1,400-acre reservoir, woodlands, prairies, and wetlands. Within the park, visitors can enjoy activities like hiking, birdwatching, boating, fishing, and swimming. Due to the natural setting here in this part of the Indy Metro, you can count on enjoying beautiful foliage and more wide-open spaces if you decide to call this area home.
If you're looking for a great place to go with the family to enjoy sports fields, picnic amenities, and playgrounds, Tarkington Park is like a little amusement park. This recently renovated park located in the Meridian Kessler neighborhood features climbing structures, swings, a splash pad, and even a carousel. The park also has open spaces, a basketball court, and walking paths. If you like a well-manicured, new feeling place to enjoy your free time with the family, this is a great place to start.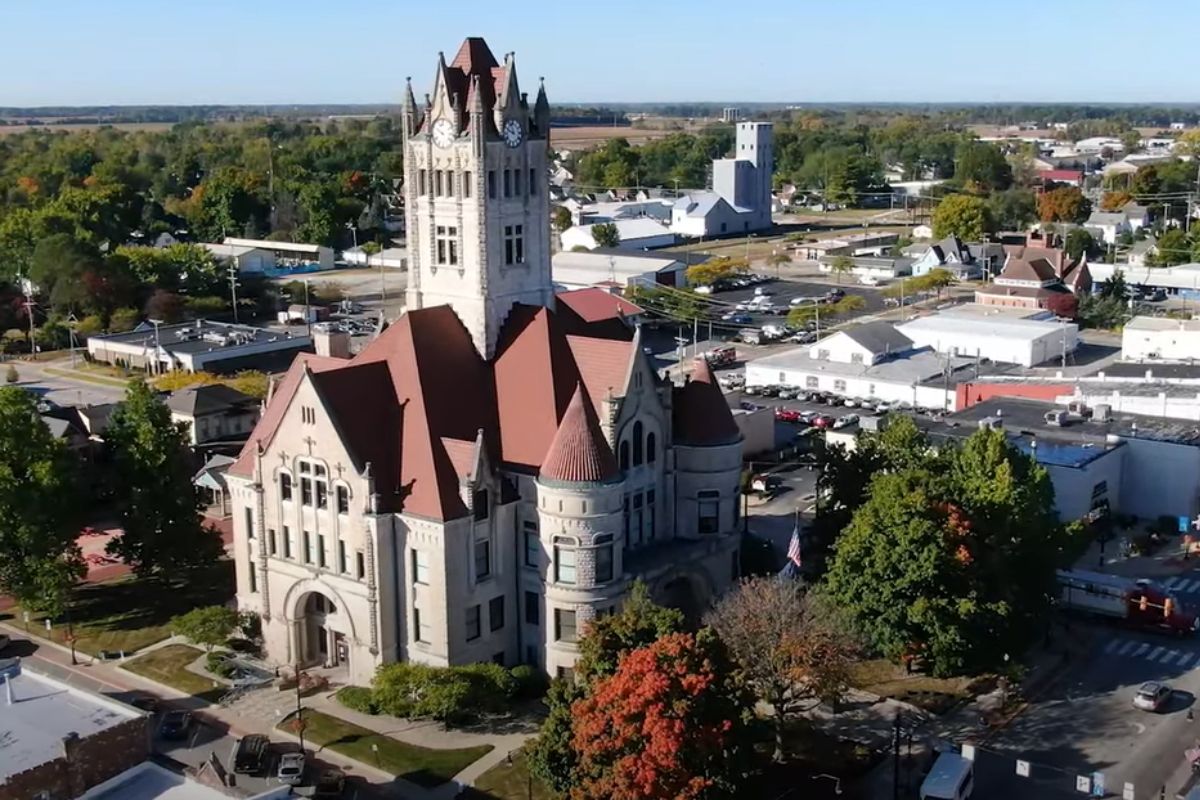 How should you decide which part of Indianapolis to live in if you are not from Indiana?
All of these tips can help you get to know an area (or at least get a taste of what it has to offer) but the bottom line is, if you're moving to any new city, Indianapolis or otherwise, there is no substitute for finding a great realtor that knows a lot about the area. It's impossible for you to know all of the nuances that they will know, and their job is not only to sell you a house you will love, but make sure it's in a part of town where you and your family will be happy for years to come.
If you're thinking of moving to the Indianapolis Metro Area, reach out to me at Compton Realty. I would love to help you find the perfect fit for you and your family in Indianapolis, Indiana.