5 Reasons NOT to Move to Westfield, Indiana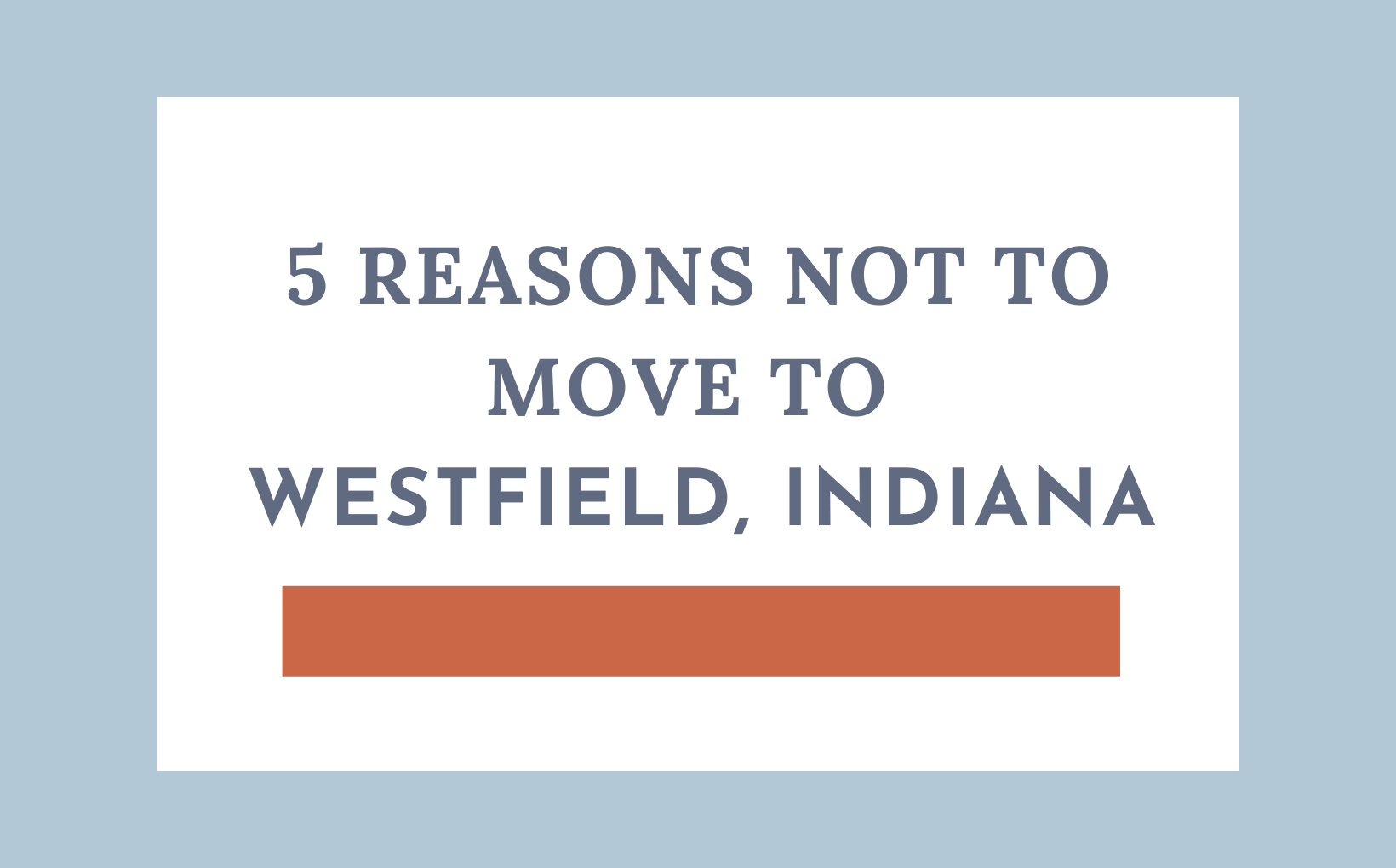 Westfield, Indiana, is one of the fastest-growing suburbs of Indianapolis. What is it about living in Westfield that has brought so many people to the area so quickly? While this family-friendly suburb has a lot to offer, there are a few reasons NOT to move to Westfield, Indiana.
Westfield, Indiana – Why you shouldn't move here
1. Westfield is family-focused:
If you're moving to Westfield with a family, you likely already know and love this little fact about Westfield. The entire area is extremely family-centric and designed to be safe and inviting to all. Though this is great for those who already have a family unit, it sometimes leaves young singles looking to mingle at a bit of a deficit. The constantly growing food scene in Westfield ensures there is always somewhere to go and something to do, but it isn't the best place to meet people. Most people in Westfield are going out as a family, and making new friends isn't necessarily their goal of the evening.
The nightlife scene in Westfield leaves much to be desired. There are a few bars and small breweries, but if you want to go out and about on a Saturday night, you might have better luck heading into Indianapolis or another nearby suburb.  The population of Westfield has more than quadrupled over the last twenty years, and as this number grows, entertainment options grow with it. Still, there isn't much for singles in Westfield and that isn't likely to change in the near future.
2. Westfield has a somewhat out of the way location: 
Whether you love it or hate it, Westfield is pretty out of the way, located on the far north end of the Indy metro area. With the advent of the work-from-home lifestyle, location is becoming less of a deterrent for many people. If you already know you will be working from home or nearby, this might not matter to you. If you work in Indianapolis and have to commute every day, you will quickly realize just how far that drive really is.
The disadvantage of Westfield's location is just its sheer distance from Indianapolis and the downtown area. There isn't much traffic congestion in the area due to the restructuring of US 31 and the well-laid out traffic grid. But even without traffic, you're looking at a significant drive to Indianapolis from Westfield, probably 40 minutes or so. When there is traffic, of course, it takes even longer. Even if you don't need to travel to Indy for work, if you like to go to the city for shopping, dining, or sports events, you really won't be close.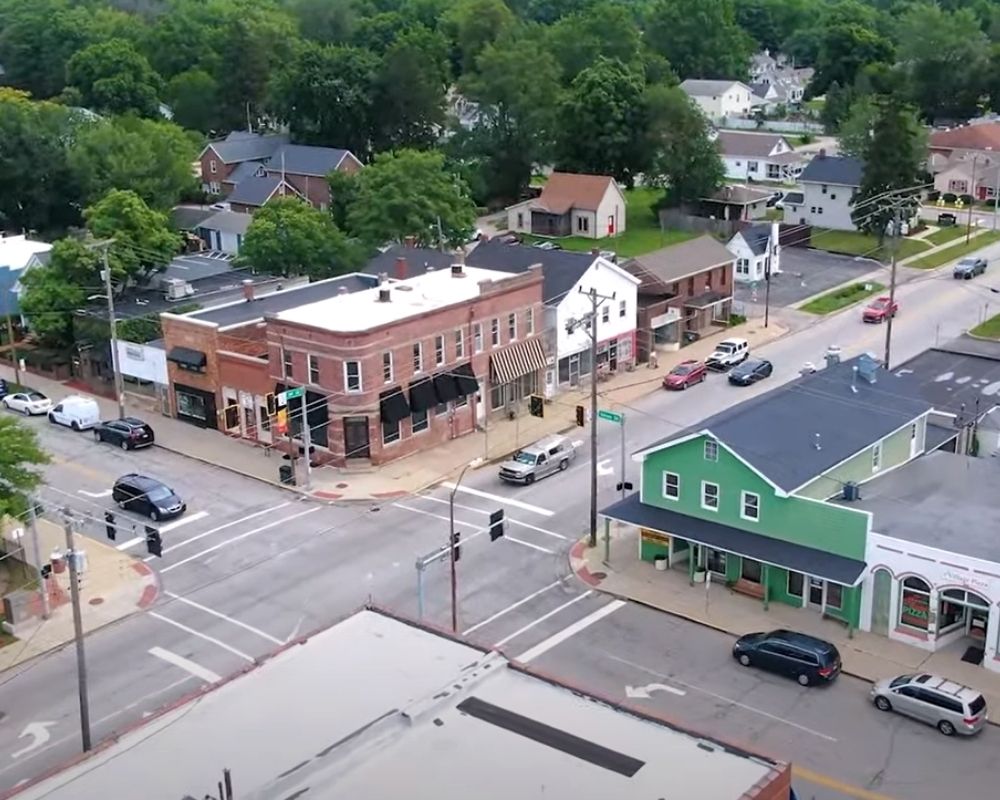 3. Westfield High School is the smallest high school in the area:
One of the things that makes Westfield such a family-friendly place is its excellent schools. All of the northern Indy suburbs are well known for their outstanding schools, in fact. Carmel, Zionsville, and Fishers all boast some of the best schools in the state of Indiana. Westfield High consistently ranks in the top ten for the state, making it only more attractive to prospective residents with school-aged children. If you're looking for the large school experience in Westfield that you'll find in Carmel or Zionsville, however, you won't find that in Westfield.
Big schools come with their own set of advantages and disadvantages. Some feel they better prepare students for the harsh realities of college and the real world. A larger pool means students must better adapt to finding their own place and academic success. But these bigger schools also mean less time for teachers to give each individual student, and a greater chance for students to fall through the cracks either in academia or extracurriculars. With more competition for school plays, clubs, and sports teams, some students may not get the chance to participate if they attend a big school. For some, the smaller schools in Westfield might be just right.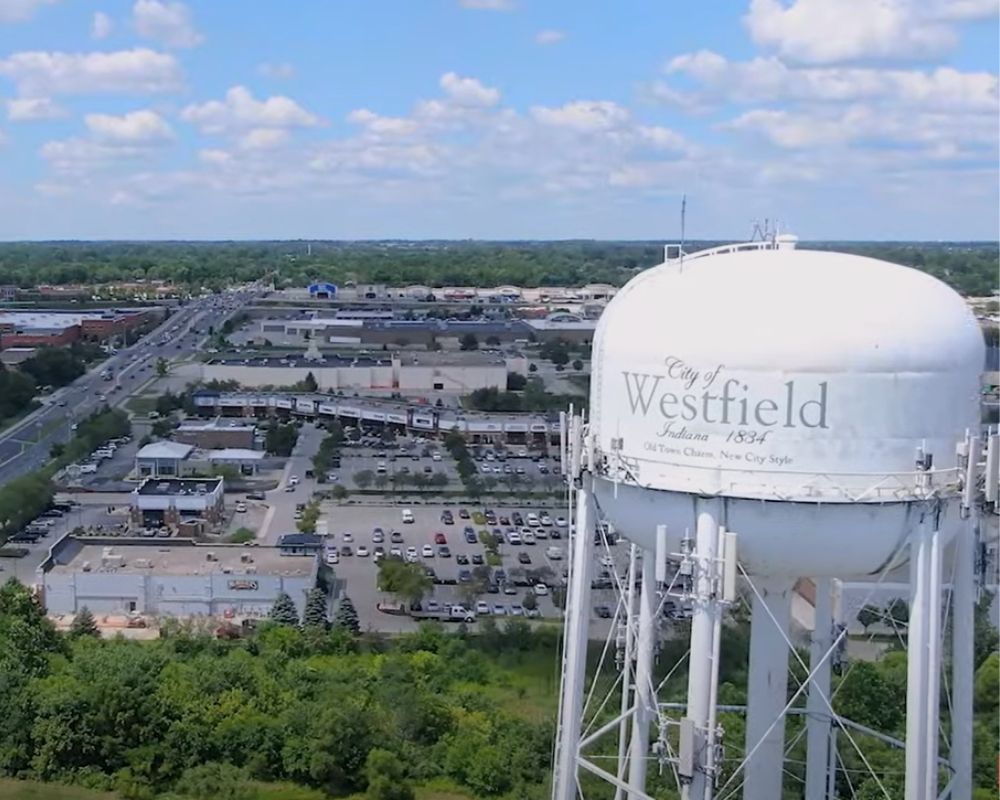 4. Westfield feels new and is still growing:
If you love the feeling of historic neighborhoods and established parts of town, you will find little of that in Westfield. As previously mentioned, this town that has grown more than four times its population of just two decades ago is clearly on the rise, and with that comes the evidence of recent growth. Almost all of the neighborhoods in Westfield have popped up in the last twenty years, and the construction feels new in all of them. These homes also tend to lack the character older neighborhoods have, and instead have a cookie-cutter, all the same look.
Not only do the neighborhoods and businesses all look new, the town is constantly growing. This sounds like (and for the most part, is) a good thing, but growing pains are a real thing. There is constant construction taking place in Westfield, so it's not uncommon for streets and shopping centers to be in various states of completion throughout town. If you can't stand the sound of a jackhammer, or traffic slowed to one lane in a construction zone, you might find Westfield to be a town that wears on your nerves. The residents of this suburb have to be onboard and desirous of the forward motion that is so clearly in the cards for Westfield as it continues on its path to becoming one of Indianapolis' premiere suburbs.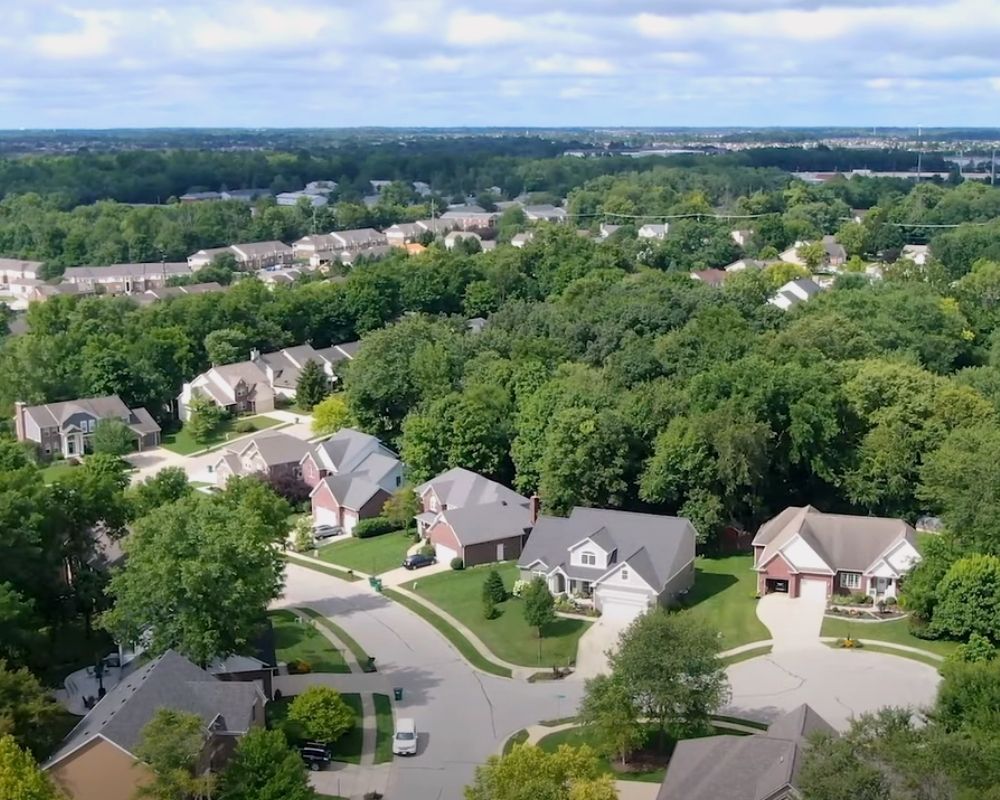 5. The affordability of Westfield is dwindling:
One of the most attractive characteristics of Westfield has always been its affordability. This is especially true given the expensive nature of most of the northern suburbs of Indianapolis; Zionsville and Carmel are nearly infamous for their expensive cost of living. But things are changing in Westfield, and what was once the smaller, more affordable northern Indy suburb is no longer so. Yes, Westfield is still more affordable than its suburban neighbors, but not by much.
The homes in Westfield are not cheap, and the construction makes clear the statement being made in Westfield: this town is soon to compete with the most expensive of Indianapolis suburbs. The median home price in Westfield is $320,000, and you will struggle to find anything under $300K. Yes, there are cheaper homes here, but they're hard to find, and the competition is fierce. Because the homes are almost all new (or new-ish) there are few options to find older, fixer-upper homes in Westfield that might be more affordable.
If not Westfield, where should you live in Indiana? 
Are you considering moving to Westfield, Indiana? If so, reach out to me at Compton Realty, and let's help you find your perfect home in the Indy Metro Area!