Three Reasons to Live in Westfield, Indiana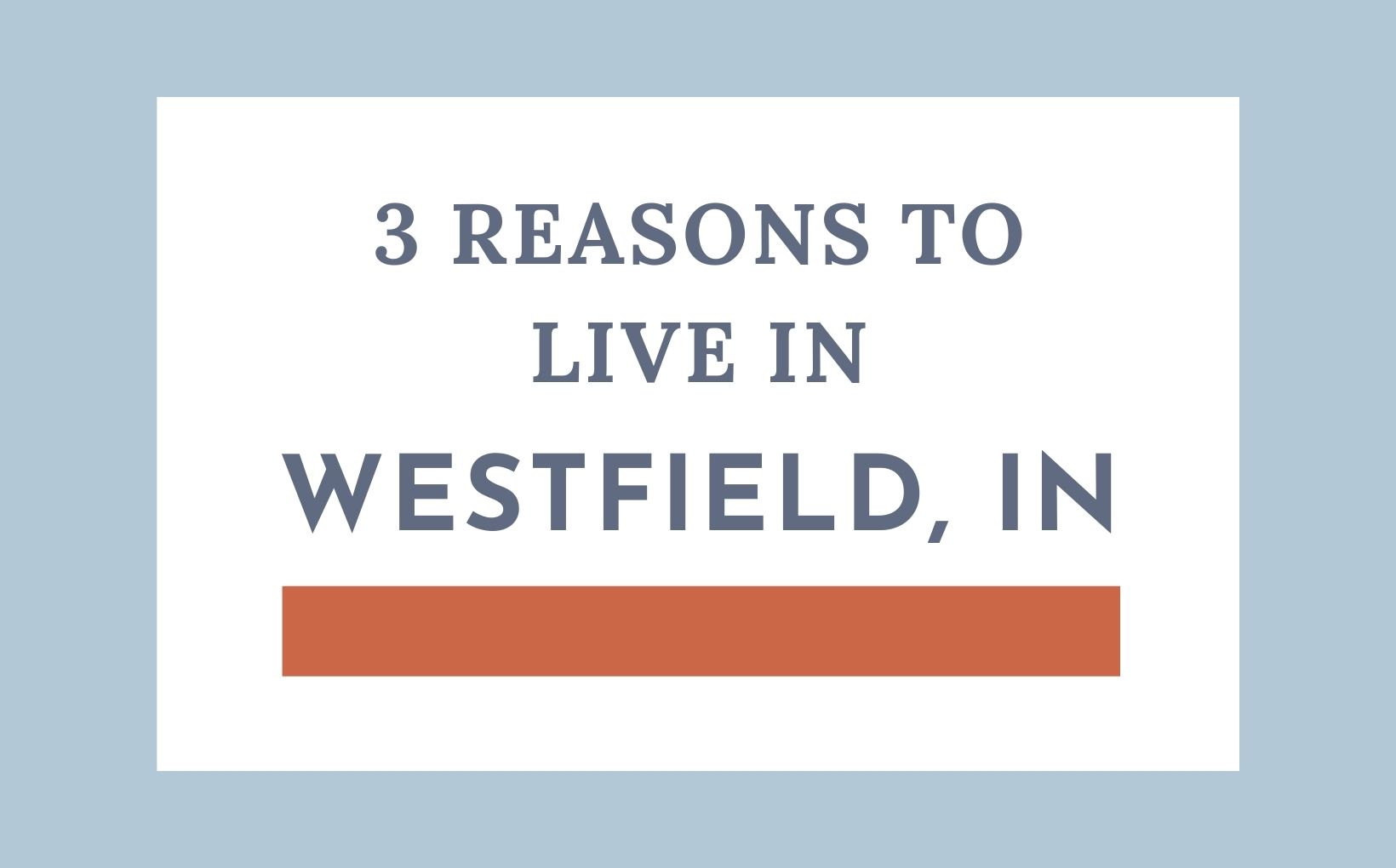 The Indianapolis suburbs are renowned for being spacious, affordable, safe environments in which to raise your family. But it's a large area, and there are countless suburbs to pick from. So which one is the right fit for you? Each seems to be growing and has plenty to offer prospective residents. Let's look at three reasons to live in Westfield Indiana might be the option for you!
Westfield Indiana's Location
Westfield is located to the northwest of Indianapolis, nestled between a few other well known suburbs, like Noblesville, Zionsville, and Carmel.  All of these suburbs are large enough to be their own cities. And though they are considered part of the Indianapolis area, they're not actually Indy proper.
Westfield has a population of about 43,000 people, making it one of the smaller suburbs on the northside of Indianapolis. Some of the larger areas have over 100,000 residents. Though Westfield isn't all that large, it has grown tremendously over the last couple of decades. In 2000, there were only about 10,000 residents that called Westfield home. This growth in population has really rounded out Westfield as a great place to live, with excellent amenities, great schools, and that priceless Midwestern charm.
Top Three Reasons to Live in Westfield, IN
#1 Great Schools:
If like millions of other Americans, you have school-age children, living in a location with excellent schools is a top priority. The schools in Westfield are spectacular, but don't just take it from me! Westfield High School is rated number 15 in the state of Indiana, and is in the top 10 in the Indianapolis area.
Because the area has really boomed in the past couple of decades, much of the infrastructure is still relatively new. The schools are no exception; and the Westfield school system has done an exceptional job in accommodating the growing number of residents with appropriate schools.
The beautiful campus of Westfield High School, for example; has a superb football field and stadium, along with lovely paved walkways and landscaping surrounding the actual school itself. The feeder schools are also highly rated, and you can find just about anything you're looking for.
Whether you want a Montessori education, private or Christian education, or you opt to go the public route and use those tax dollars, there are a lot of great school options to choose from in Westfield, Indiana. 
#2 The "Newness" of Westfield and its Potential to Grow:
Though Westfield was established in the 19th century, it's true that sometimes the old can shine new!
As this popular Indianapolis area has grown, the infrastructure and businesses that have accompanied this growth have encouraged more and more people to move to the area. Though it's still under construction, Westfield has huge plans for its up and coming downtown area. Walkability is paramount in this design, promoting not only a healthy lifestyle, but reducing traffic and carbon emissions.
Places like "Restaurant Row" offer diverse options for locals to go out and about for a fun dining experience. Parks and paved paths give an outlet for families to enjoy the beautiful outdoors, as well.
The city continues to grow, and many families want to get in on the action. This town isn't just growing; it's embracing the expansion and possibilities. The local government is highly involved and keeps Westfield on track as it expands. It's helping to mitigate some of those "growing pains" that are all too common when an area outgrows its infrastructure and amenities.
Don't let the sparkling new buildings and parks fool you though, Westfield is a town rich with history. During the American Civil War, Westfield actually played a part in the Underground Railroad path to freedom for enslaved African American's living in the south. Just a stroll around this Indiana town will reveal historic cemeteries, plaques detailing the local history, and homes well over 100 years old. Westfield has done a great job integrating the newness of its schools, restaurants, shopping centers and more within its historic roots.  
Homes for sale in Westfield, IN
If you know that new or like-new is the choice for you when it comes to homes, Westfield is a great location. Once again, due to that "newness" the area is known for, you can find a lot of homes built within the last decade or two, as opposed to older neighborhoods where you could easily find homes built from the 1950's on.
Though not the cheapest suburb of the Indianapolis area, you could fairly easily get a large home with plenty of room for the whole family, for around $475,000. You can go up in price from there certainly, especially in areas like the country club, where homes are easily over a million dollars. You probably won't find a home for much less than 300K, however, and that's just due to the newness of everything.
One of the factors that can greatly reduce a home price is its age/need for renovations, and that's just something you won't find a lot of in Westfield. You can still find small homes which will of course be less expensive as well, but due to the family-centric nature of Westfield, most of these newer homes are built to shelter a growing family. 
Looking to move to the Indianapolis area?
Reach out to us today so we can help you get started on your home search
#3. Westfield is Family Friendly:
Outdoor activities & parks in Westfield, IN
We've touched on the great schools, and beautiful parks, and with these amenities usually comes a desire for a family friendly atmosphere. While you won't find too much to do with the kiddos in say, Las Vegas, there's an abundance of options in Westfield!
Grand Park, for instance, is a great place to take the whole family and enjoy a weekend afternoon (or the whole day!). Grand Park Sports Campus spans over 400 acres, and has 26 baseball diamonds, 31 multipurpose fields, and three soccer fields. Inside the buildings you can find a restaurant, volleyball courts, and the Pacers Athletic Center, with basketball courts and other indoor sports facilities. 
It's not just about sports in Westfield, though. If you want to get out on a beautiful spring day, check out Cool Creek Park and Nature Center. This park is open year round to explorers both big and small. With new state of the art playgrounds, kids can run, jump, and expel all that youthful energy out in the fresh air! The park is over 90 acres in size and has four miles of paths within, perfect for walking, running, biking, or a stroller jog.
The Nature Center within the park is a great place for kids to engage in hands-on learning, and take away knowledge about local fauna and flora, and how we can all do our part to protect our precious planet.
Fun things to do in Westfield, Indiana
VISIT THE THEATRE
How about dinner and a show? The Westfield Playhouse theater hosts productions throughout the year, including young actor oriented shows, such as the summer youth production held annually. You can catch everything from original works to classical theater at the playhouse, so stay up to date on their season on the Westfield Playhouse website. With reasonable admission prices, and discounts for students and seniors (and active military and veterans get in free!) the Westfield Playhouse is a perfect place to support local arts and enjoy family fun.
GO ON A GHOST TOUR!
Remember those historic cemeteries we talked about? For those ready for a spooktacular night, Unseen Press hosts Historic Ghost Tours in the Indianapolis area. In Westfield, you can embark on the Haunted Underground Railroad Ghost Walk.  Is it real, or just things that go bump in the night? Are the spirits of the past lurking among the headstones, waiting for someone still among the living to hear their tale? See for yourself on one of the many walking tours and bus tours…that is, if you dare!
FAMILY DINNER OR DATE NIGHT
Though there's clearly a plethora of ways for mom and dad and the whole family to get out and about, it's not just about the kids! You can find plenty to occupy the big kids too! The Wood Wind Golf Course offers an array of services to suit your needs. Whether you're looking for 18 holes on a Saturday, or the perfect lush and manicured setting for a special event, look no further than this northern Indiana gem.
Looking for just the right spot for a romantic dinner for two or a much needed date night? Try The Italian House on Park, or enjoy a wine tasting at the locally renowned Urban Vines.
If you really want to drink like adults but play like kids, Field Brewing offers not only a large selection of local beers on tap, but an outdoor "play" area complete with giant Jenga and outdoor seating on the turf.
There are countless things to do in Westfield, but to know what you enjoy the most; the best bet is to try them all! Best of all, as Westfield continues to grow, more and more restaurants, parks, and public spaces pop up every year.