Living in Geist Indiana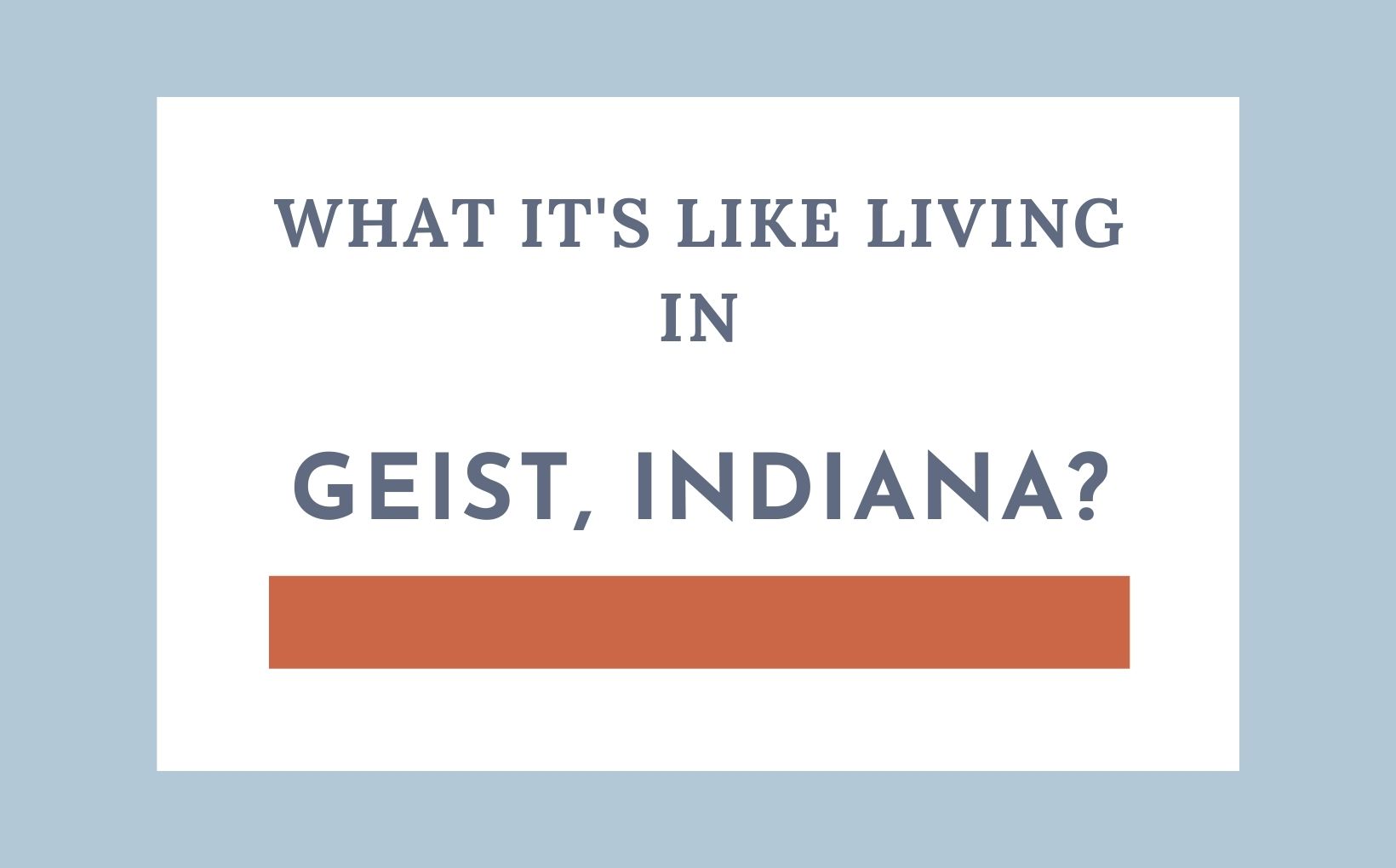 When you hear about living in Indiana, visions of ears of corn may dance in your head. But did you know in Indiana you could live a waterfront lifestyle as though you lived on the shores of the Great Lakes?! Living in Geist Indiana, home of the Geist Reservoir, residents can reside among beautiful sparkling waters and lush greenery, just outside of one of the largest cities in the country!
Geist, Indiana lies to the northeast of the greater Indianapolis area, amid beautiful rolling topography, where people can escape the hustle and bustle of city life for a Rockwellian existence. So come on in, the water is fine!
Living in Geist:
History of the Geist Indiana area
Indianapolis is an area steeped in history, and the Geist area is no exception. In the early 20th century, as the metropolis of Indianapolis was growing rapidly, its main water sources were proving to be insufficient. The once small city had been deriving its water from the White River, and Fall Creek.
Clarence Geist; then owner of the Indianapolis Water Company, foresaw the need for a more substantial water source for the growing city of Indianapolis. So he developed the eponymous Geist Reservoir.
An aerial view of the reservoir may lead one to believe it's a natural water feature, with many fingers and bays throughout, but it was entirely man made. Geist Reservoir covers a huge span of land. Land that was purchased piece by piece by Clarence Geist with the intent to use the space for a massive body of water to meet the growing demand for water.
By the time the reservoir was completed in 1943, it had grown to 1,900 acres in size. It currently holds over six billion gallons of water. The body of water itself was created by the construction of a dam at the base of the reservoir, closing off the flow into Fall Creek. The water level can be let down by lowering the dam when heavy rains and snow melt and cause it to rise.
Originally the design was meant to develop an even larger body of water as more land around the area was purchased. Infrastructure began to pop up quickly around the lake. These were primarily residential buildings. And before long there was no way to make the reservoir bigger because it was completely locked in by homes, so 1,900 acres in size it remains to this day.
Should you take a trip around Geist Reservoir, you'd travel through three different counties, five different zip codes, and thirty six different neighborhoods.  While the prime real estate in these neighborhoods are waterfront properties, many homes in the Geist District do not have waterfront access, but are still considered to be providing a 'living on the reservoir' lifestyle.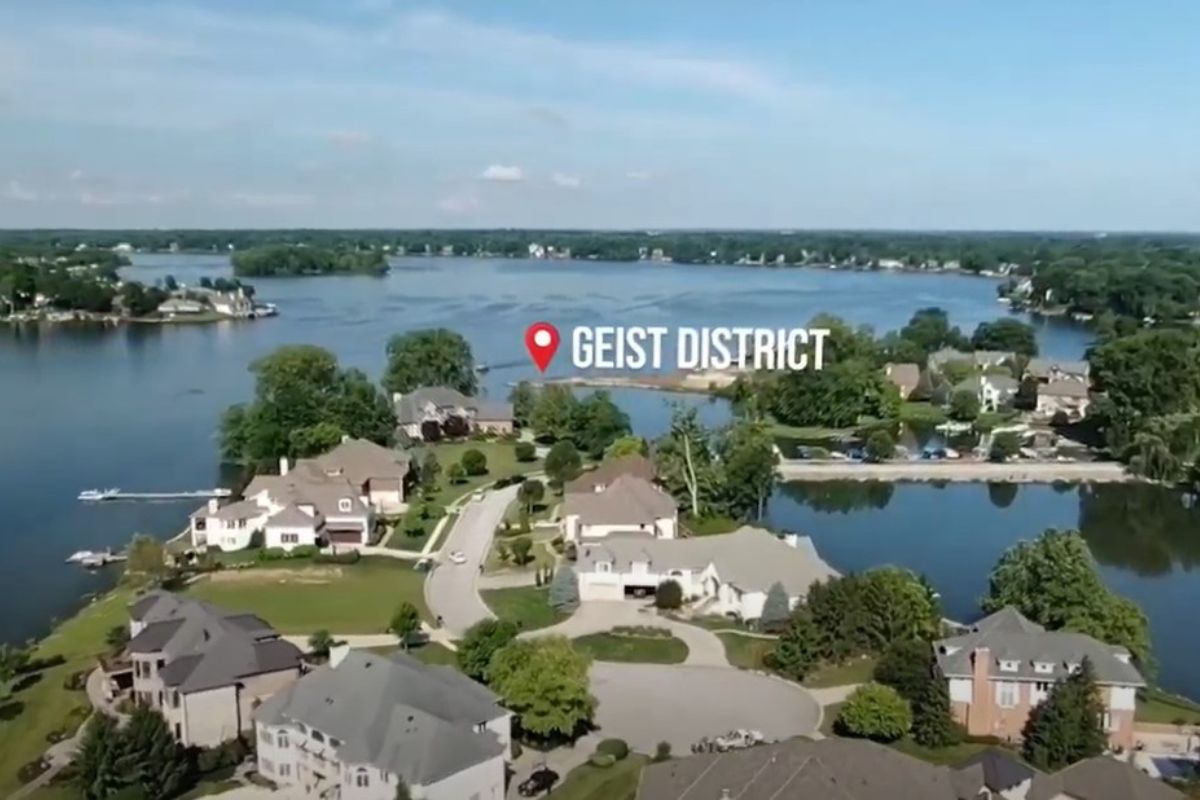 Homes in the Geist District
For the water enthusiast, Geist is like an aquatic oasis in the middle of the prairie. Indiana is a long and narrow state, with a great deal of topographic differences. Two rivers; the Wabash River and the Ohio River, border the western and southern ends of the state. If you don't live on either of these state lines, you likely won't have many options if you're interested in owning a boat and enjoying a water-centric lifestyle.
Geist Reservoir provides one of the few exceptions to this generalization, and those who live on the reservoir could forget they live in Indiana at all! Not only is the body of water itself massive, but the opportunity for home owners to have waterfront property (and potentially even boat slips in their own backyard), makes Geist Reservoir one of the most desirable areas to live in the entire state of Indiana.
For those who can't quite dish out the money necessary for one of those coveted homes right on the shoreline, they can still live in the neighborhoods of Geist and own a boat. That's because there are countless marinas dotted around the reservoirs shores.
Like anywhere else, the homes in the Geist District vary in cost due to factors like what side of the reservoir you are on, what zip code you are in, and what county the property is in.
Homes in Marion County and Hamilton County are some of the most expensive homes in the area, upwards of multimillion dollar homes. Some of the homes even just a half mile away from the shoreline could be much more affordable, somewhere in the $300,000 range.
The entire reservoir is extremely aesthetic, but some of these homes have had more renovation than others, so if you don't have as high of a budget as you might like, some of the older and less renovated homes sell for pretty reasonable prices.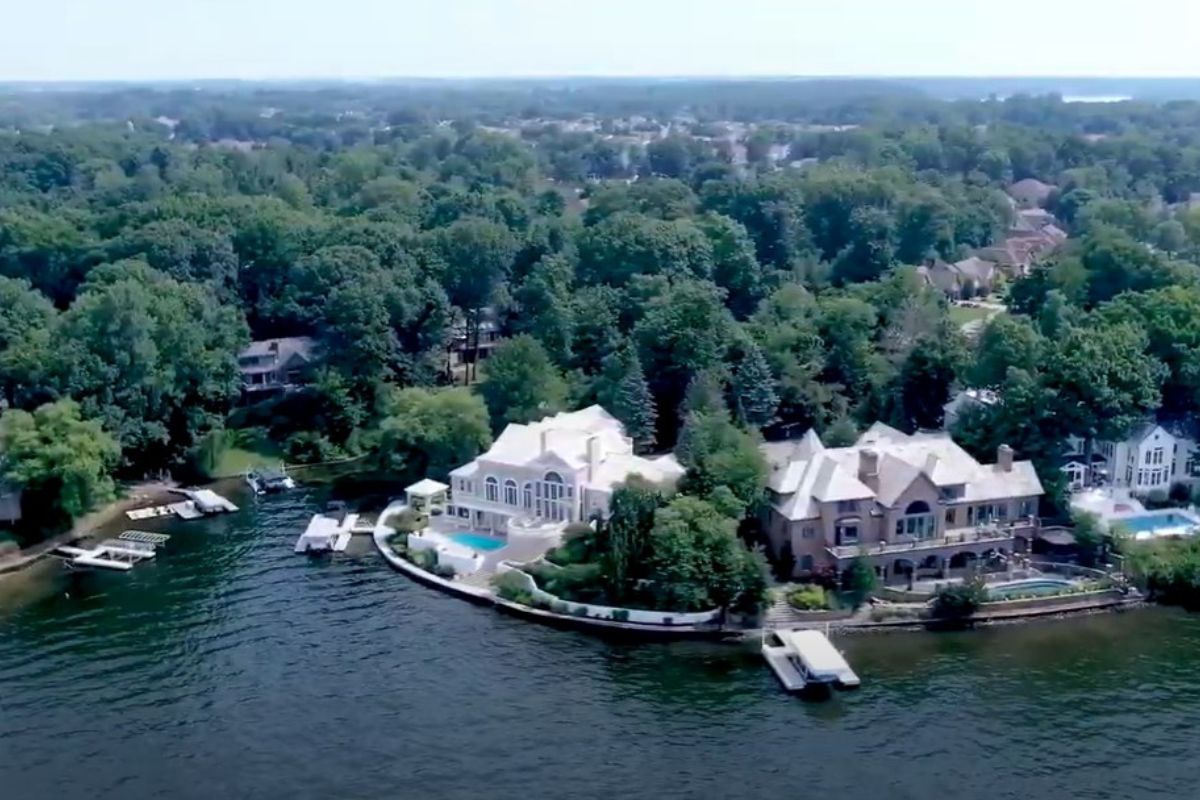 Geist, Indiana Schools
One of the defining factors of location for many living on the Geist reservoir is what school system their children will be in. There are three school districts along the reservoir:
Laurence Schools

Hamilton Southeastern Schools (which services all of Fishers)

and on the eastern side of the water, Mt. Vernon Schools.
If you're interested in sending your children to a private school, there are plenty of options in the surrounding areas. They will more than likely be a bit out of the way and require quite a drive to get to and from.
If public schools are the choice for you, be certain to check into which school district you are in when looking for a home in Geist, because they can vary noticeably. If you fall in love with a home and think it's perfect, but your kids can't go to school where you wanted them to, that might be a make or break factor in your home buying journey.
What it's like living in Geist
It's clear to see the lifestyle of living in Geist is great. Beautiful water views, lush wooded forests, and restaurants and entertainment all along the shoreline for residents to enjoy. But if you choose to live in Geist, there's a few things you should know.
First and foremost, if you work in Indianapolis, you'll want to pay attention to what side of the reservoir you live on. Not only are the northern and eastern sides further from the city, but the commute from anywhere on the water can be lengthy. The streets throughout Geist are not designed on a grid like the streets within Indy, but are winding, with slower speed limits, as they curve around the hills and wooded land.
Yes, the side streets cause a navigational hindrance. But even once you get a little bit out of the Geist area, there are few options when it comes to avenues into the city. There's really only a couple streets and highways that will take you into Indianapolis. These can get extremely congested during times of peak travel like rush hour and on a Friday afternoon.
Regardless of the side of the water you live on, and though Indianapolis might be a bit of a drive, you really have all the amenities you could need right in Geist. Pocketed along the Geist Reservoir are little villages with small establishments such as restaurants, coffee shops, small groceries, and drug stores.
These small business villages that dot the banks and towns along Geist Reservoir continue to grow, becoming more and more like little sub-communities within the neighborhoods. You'll probably need to venture a little further into the city to accommodate big grocery hauls and doctors appointments, but for the most part you have everything to keep you comfortable right at home.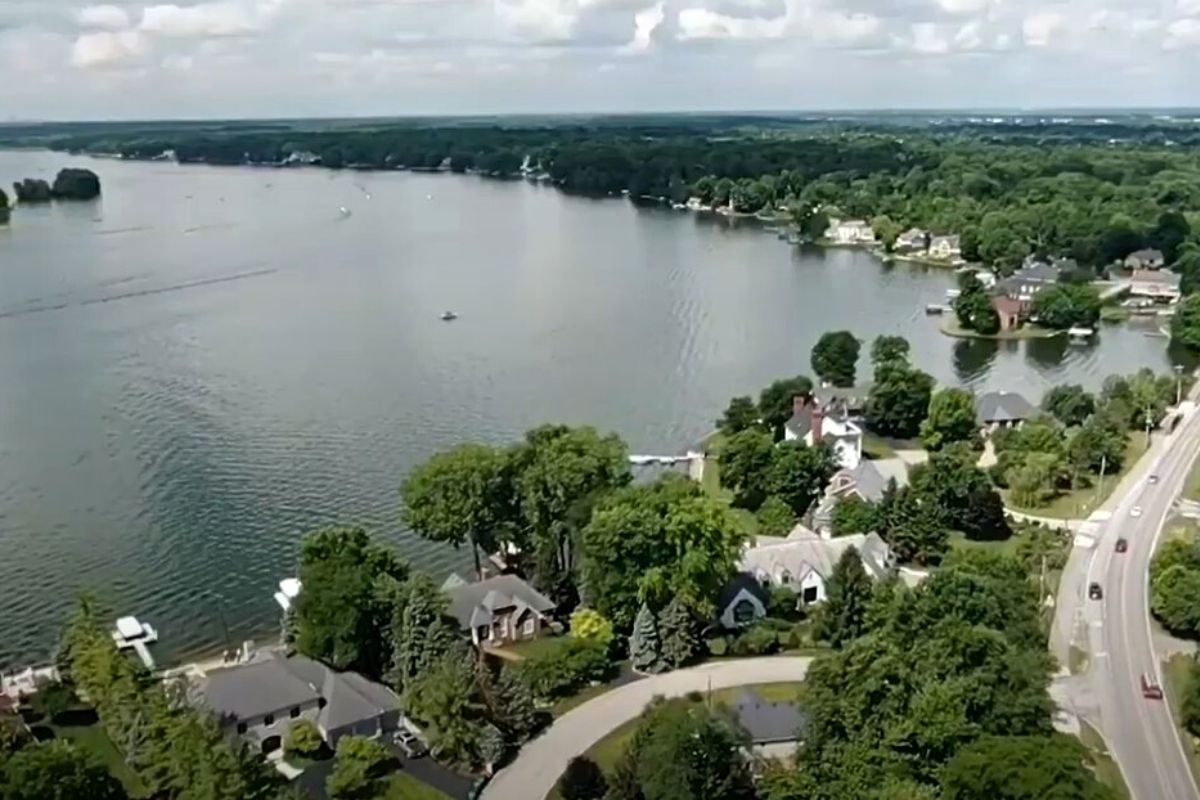 Things to do in Geist, Indiana
Perhaps you're interested in what some of these dining and entertainment options might look like? If you're looking for a glass or two of vino to enjoy on a warm summer night try Daniel's Vineyard, on the southeast end of the reservoir. They host not only a tasting room, but fun seasonal events throughout the year, such as an Ugly Christmas Sweater party in December, and live entertainment every month.
Perhaps you're more of a beer person? The Ale Emporium on the north side is the perfect place to grab a pint and some good old fashioned bar food. It was also voted one of the best sports bars of Indianapolis by the IndyStar publication.
Not surprisingly, Geist Reservoir is home to both the Indianapolis Sailing Club, and the Indianapolis Yacht Club. Members of either club enjoy getting out on the water together and also gatherings and events throughout the year to take pleasure in the camaraderie of fellow boat lovers both on and off the water. You by no means need to belong to either club to take a spin on the water, and many residents have their own boats, whether docked at the marinas or in private slips.
No matter the boat or the way you get out on the water, everyone in Geist lives the lake lifestyle. While this may seem like a "summer town," you can find plenty to do year round at Geist Reservoir.
The small community feeling is one of comfort and familiarity, and those who live among these neighborhoods find that however you enjoy the beautiful atmosphere of Geist Reservoir, it's a little piece of heaven on Earth. 
Looking to move to Geist, Indiana?
If you're interested in moving to Geist, Indiana let us know! We're here to help you find the perfect location and home for you to settle down in, and with Geist's lake lifestyle, it's hard to beat the quality of life here. Email or call us to get started today!