5 Reasons NOT to Live in Indianapolis
Don't move to Indianapolis…(unless you are ok with these five reasons not to live in Indianapolis!) As one of the fastest growing cities in the Midwest, Indianapolis has a lot to offer. But there are some things about the Crossroads of America that you will only hear from locals, so we have the top five downsides for you to consider before making your move. Maybe these will seem like small issues to you, but they might also completely alter your perception of Indy.
From the deceiving lack of affordability, to the long, bitter winters, to the slower pace of life, check out these nitty-gritty little tidbits about living in Indianapolis, Indiana.
Top Five Reasons to NOT Live in Indianapolis, Indiana
(1) Indianapolis Doesn't Have the Best Reputation:
Let's start this one with an "In their defense…" stance, because all big cities have higher crime rates than their small-town counterparts. Some of the nation's most beautiful and historic towns are riddled with both violent and nonviolent crime. Population is one of the biggest factors that contribute to crime rate, and Indianapolis proper has a population of just under one million people.
If you add in all the surrounding areas and suburbs, you're looking at over two million people. There is bound to be trouble lurking about when so many people are living in one area. If you've done some research and found Indy to look unsafe, consider the fact that these statistics account for the entire metropolis as a whole, which isn't really an accurate representation.
In most parts of Indianapolis, especially the suburbs; the safety rating is actually quite high. Some of these areas are even consistently considered good places to raise a family. The parts of Indianapolis that see high crime rates are just pockets dotted throughout town, and there are more good parts than bad.
Downtown, for instance, is considered very safe despite being highly populated. If you don't know which parts of town tend to be the less savory areas, doing forum research or joining local social media groups can be a great way to get some insider knowledge before you move. Above all, just remember to take all of this advice with a grain of salt. Every town has its crime here and there.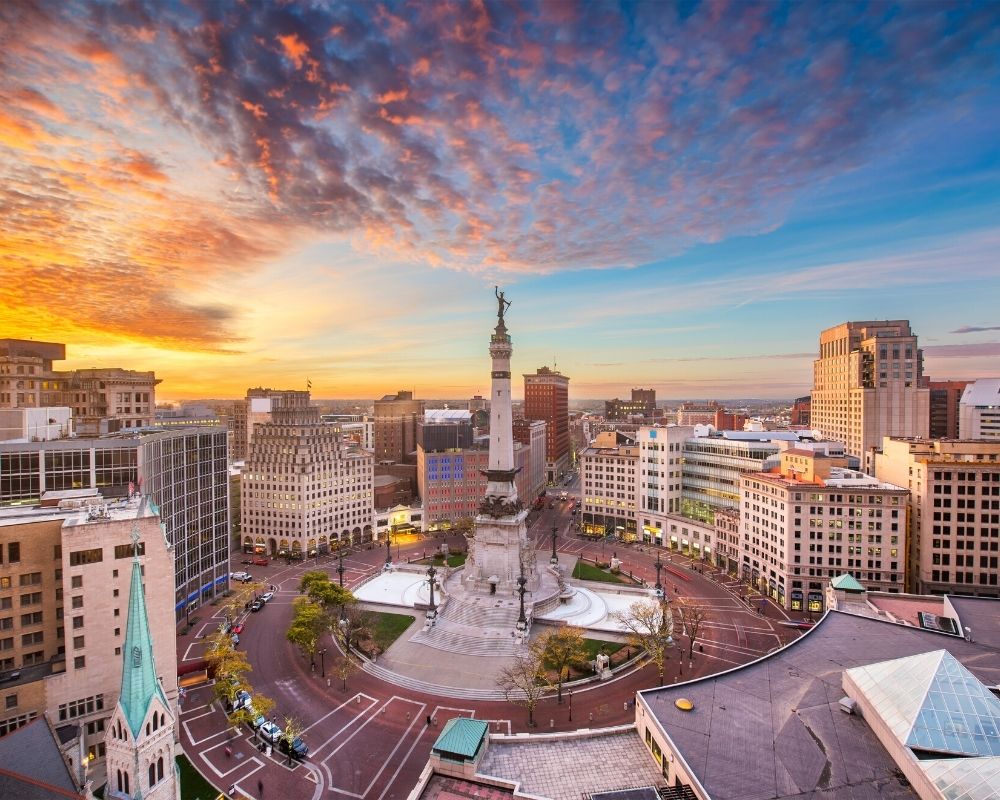 (2) Indianapolis Doesn't "Feel" Like a Big City:
If you are moving to Indianapolis from a big city, you'll instantly feel the palpable absence of that big city vibe. Even though Chicago is only a couple hours from Indianapolis, they really can't be compared. Most big cities are full of tight bustling streets and a concrete jungle of high rises, and Indianapolis just isn't that kind of city. It's large and spread out.
This also means you almost have to have your own car, something city dwellers might not be used to (more on this later.) The public transportation in Indianapolis is definitely not as well developed as the systems in places like New York City or Chicago, or even Phoenix.
If you thrive in that fast paced, city-that-never-sleeps lifestyle, Indianapolis is probably not the place for you. However, for many people relocating to Indy from other large cities, this is an attractive perk. In our speed of light digital world, many families are looking to slow down in a city that is less crowded, more spacious, and safe.
Indeed, Indianapolis has somewhat of a best of both world situations, because it offers a small town feeling along with the amenities of a big city like shopping, interesting dining options, and an international airport.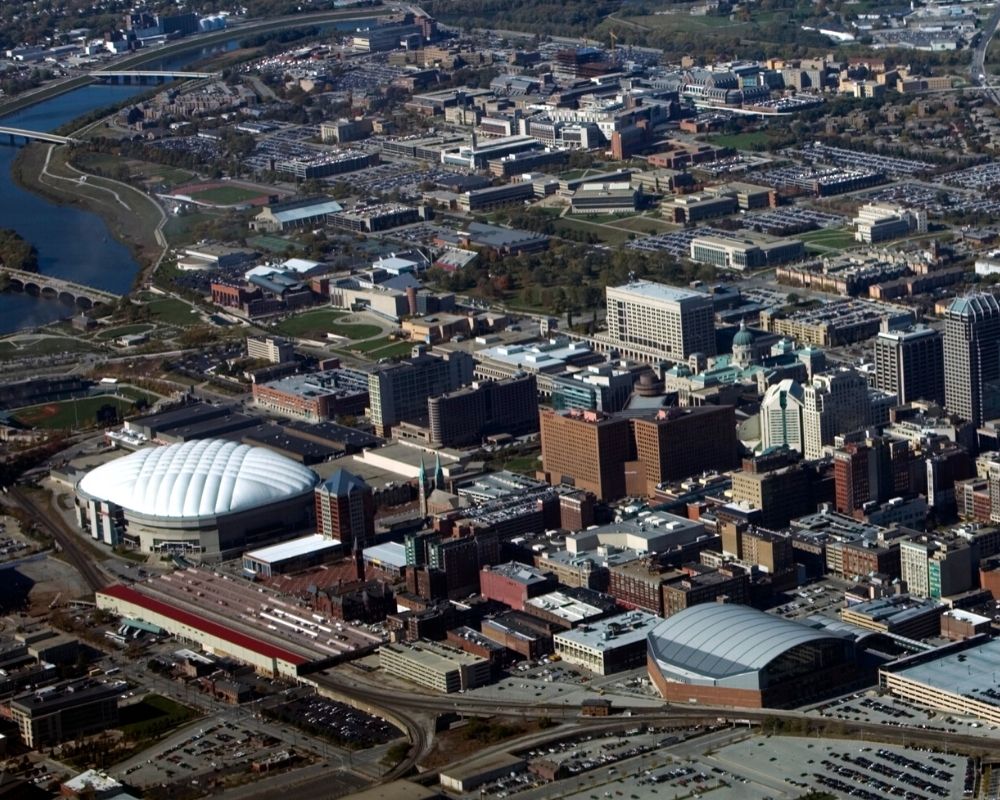 Looking to move to Indianapolis or the surrouding Indy Metro area?
Fill out our contact form and we'll connect with you ASAP to get your Indy home buying or selling journey started
(3) Indianapolis Isn't Extremely Affordable:
Continuing down our list of the 5 reasons not to live in Indianapolis is the cost of living. Let's preface this statement with the fact that yes, compared to Miami or Los Angeles, Indianapolis is significantly less expensive as a whole. In many big cities around the country, especially in areas like the West Coast, you would struggle to find a home for anything under a half a million dollars, and even that is probably low. You could purchase a home in almost any of Indianapolis' neighborhoods for that amount of money.
Indy is by no means an exorbitant city, but it also isn't the dirt cheap place it has somehow earned the reputation of being. Often people are surprised when they can't find a home for $200,000, because they have heard Indianapolis is very affordable. Yes, you could find a home for $200,000 somewhere in Indianapolis, but it likely won't be in a very desirable area, and will be in dire need of renovations and updates. Indy is a great place to live that is much more affordable than many other places in the country. However, if you expect to move to Indianapolis and be "Indiana Rich" because everything is so cheap, you might want to adjust your expectations.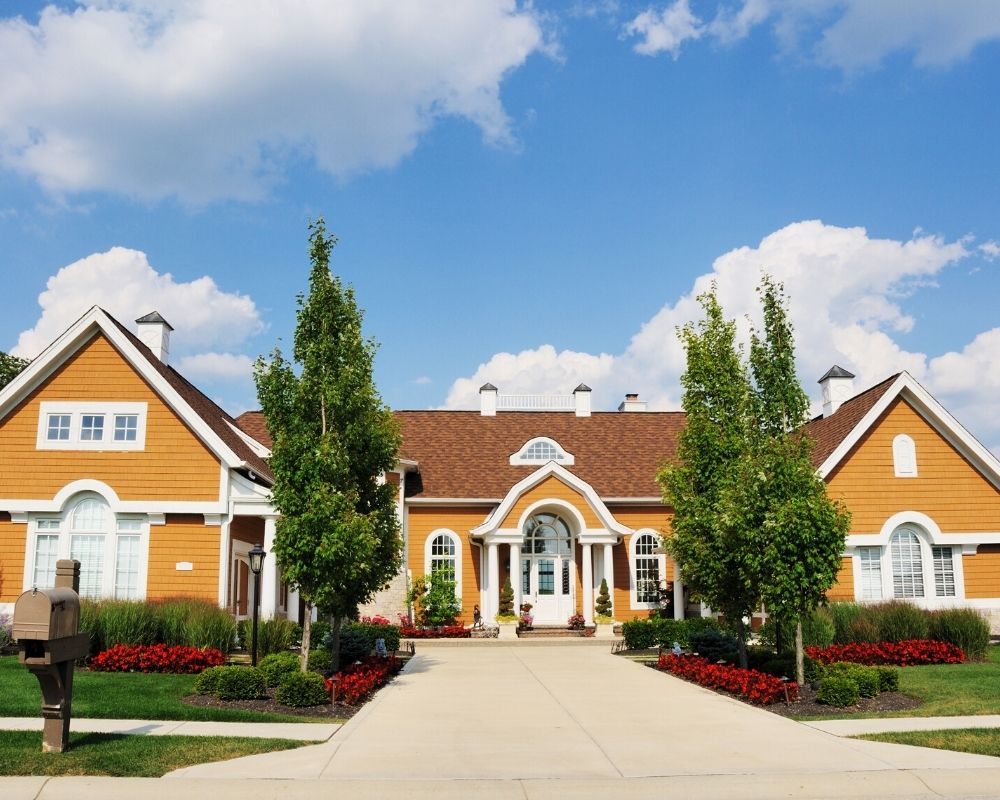 Even with the higher cost of living compared to other Midwestern cities, much of the day to day expenses are comparable. Though you might not be able to buy a home for as little as you had hoped, healthcare, education, groceries, kids sports teams/activities, and general shopping are all pretty affordable in Indianapolis. This is especially true about the abundance of beautiful produce grown in and around Indianapolis. Nestled right in the center of the agricultural Midwest, you can't get much more Farm-to-Table.
But though the food is top notch, healthy, and often organic, you will pay a fraction of the price to buy it that you would be paying in larger cities that are a greater distance away from where their delicious fare is being produced.
(4) Indianapolis Experiences a True Midwestern Winter:
If you plan to move to Indianapolis, prepare yourself for the long, cold, Midwestern winters. The wintertime weather lasts from late November through March in Indianapolis, though that can vary from year to year. Worst of all (to some people) though you will be experiencing frigid temperatures, there will be very little snow. Indianapolis only gets about 22 inches of snow per year, and it falls a few inches here and there throughout the season.  More often than not, the precipitation will be cold, wet rain that turns to ice at night, making roads a disaster and begging for a broken hip from those just trying to walk to the mailbox.
If you are a lover of winter sports like skiing or snowboarding, there won't be much opportunity to partake in or around Indianapolis. There are small skiing hills dotted about Indiana where you can go enjoy some winter fun, and they often create their own snow, but anyone with real mountain experience will be quick to say it's not the same. (Indiana skiing can't be discredited, however, as Perfect North Slopes is the home mountain and training area of US Ski Team Olympian Nick Goepper!)
The good news about the long winters in Indianapolis is that along with this season, Indy experiences the other three seasons as well. By the time you have gone through a beautiful full bloom springtime, a hot and sunny summer, and a cool autumn offering a stunning display of changing leaves, you'll likely be ready for a cool down.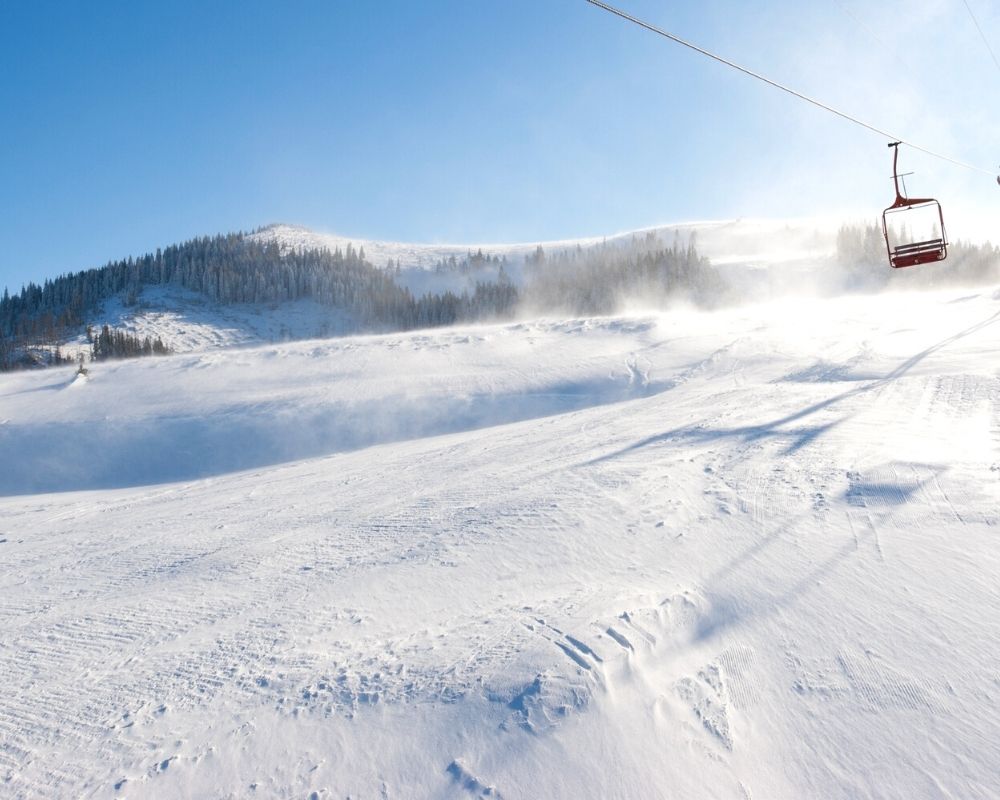 (5) Indianapolis Public Transportation Isn't Great:
Public transportation is difficult to manage when a city is as large and spread out as Indianapolis is. Pair that with a lack of decent public funding (understandably so, considering what a monumental and exorbitant feat it would be to provide busses or a train all over town) and it's a recipe for a "cars only" city. If you've been living in another big city in the U.S. that didn't require each household to have a car, like Seattle, NYC, or Chicago, you'll need to consider this expense before moving to Indianapolis.
Though you won't be paying for a subway ticket or bus pass, your car payments, necessary maintenance, and gas prices that all play into owning a car are going to be much, much higher than a bus pass.  The exception to this rule is perhaps the highly walkable area of Downtown Indianapolis. But even if you could manage to work out a situation in which you lived and worked within walking distance, you will still need transportation to places like the grocery, doctor's office, events around town, etc. Which makes Public Transportation in Indianapolis feel like something that is really lacking.
*If you plan to use a taxi or rideshare service to get around town, keep in mind this is another service that will act differently in Indianapolis. Unlike big cities that have a plethora of Uber or Lyft drivers out and about at all hours, there will be many times and parts of town in Indy in which you just cannot get a ride. This can be especially tricky if you are in a time crunch; for instance if you are trying to get to the airport to catch a flight, or to a meeting.
Thinking of moving to the Indianapolis Metro Area?
Nobody (or town) is perfect, right?! If you think these downsides to living in Indianapolis don't sound all that bad and you are ready to call Indy home, let me know! Reach out to me today, and let's help you find your next home in the Indianapolis Metro Area.