5 Most Underrated Places to Live around Indianapolis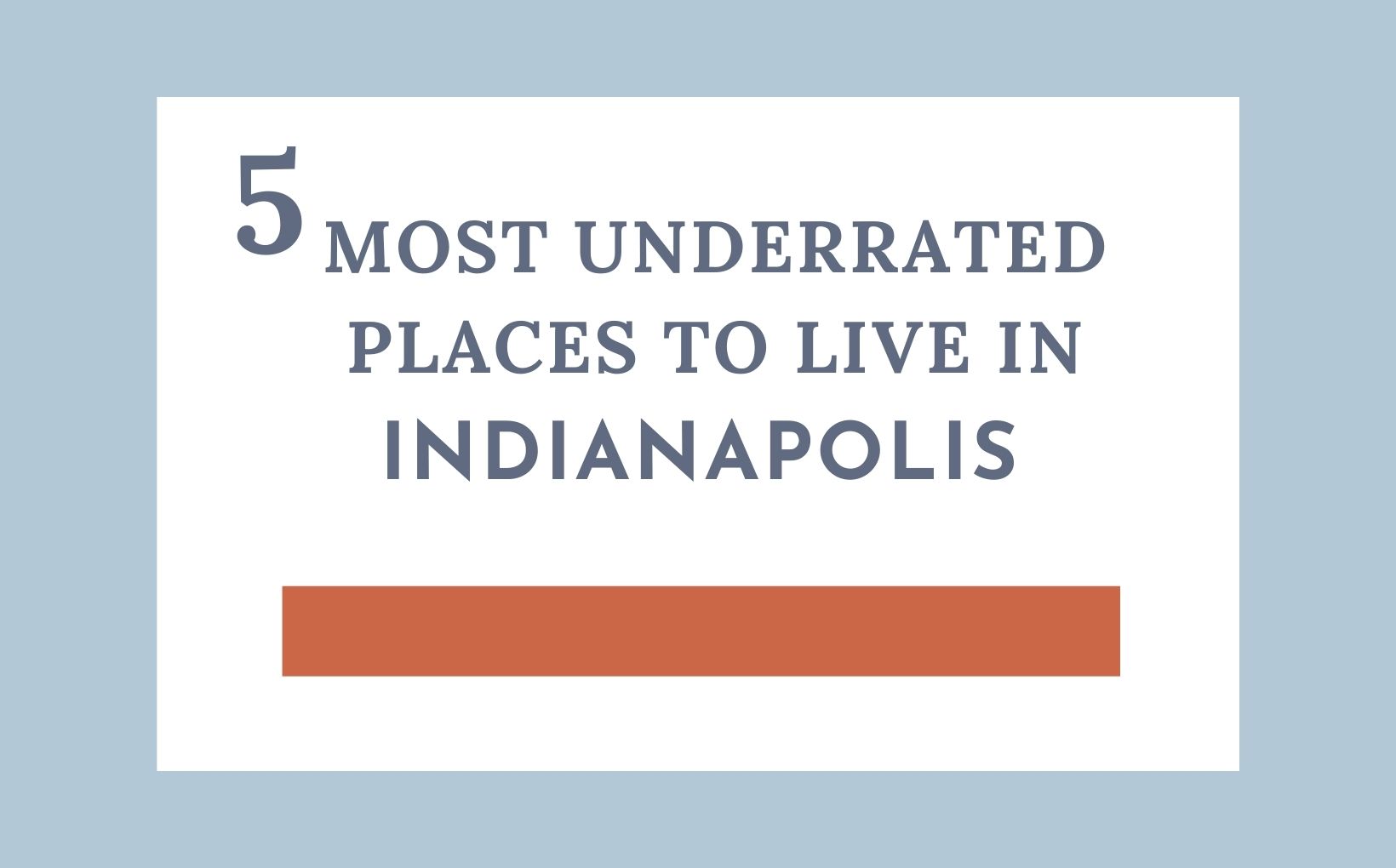 When you are deciding where to live near Indianapolis, the options are plentiful. Many of the suburbs of Indianapolis are truly towns and cities all their own. Don't make a decision too hastily, however, because some of the most underrated places in Indianapolis are in fact hidden gems.
Whether you are looking for a quiet, serene place to live, or a suburb with its own specific vibe and flair, there is so much more to the suburbs of Indianapolis beyond just Carmel, Fishers, and other well known spots. Check out the five most underrated places to live around Indianapolis, and see if one of them is the perfect fit for you.
Underrated Places to Live Near Indianapolis
Brownsburg, Indiana:
With a population of just under 30,000, Brownsburg is a quiet and charming suburb. You will quickly notice upon arrival that Brownsburg feels very residential, and that's because it is. Many of the more popular Indianapolis suburbs have a somewhat commercial feel, and are bustling with people out and about enjoying chain restaurants and shopping. That isn't at all the environment in Brownsburg. If you do feel you need a little bit more going on, Avon is a larger suburb just to the south. Anything you can't find in Brownsburg to meet your shopping or entertainment needs, you can certainly find there.
Brownsburg is known for having particularly good schools. One of the advantageous things about the city layout is that the schools are very central to subdivisions and other neighborhoods, meaning no matter where you live, there will likely be a great school very nearby.  The sleepy atmosphere of Brownsburg makes it the kind of place your children could likely even walk to and from school if they lived close enough.
One of Brownsburg's greatest gems is its proximity to Eagle Creek Park, one of the largest municipal parks in the country.  The park spans an area of just about 4,000 acres, making it truly a nature preserve for most intents and purposes.  Within Eagle Creek Park visitors can enjoy the reservoir which holds 1,400 gallons of water. There are limitations on use of the reservoir for some vessels, such as speedboats, but canoeing, kayaking, and sailing are all activities to be enjoyed by those who want to get out on the water.
Noblesville, Indiana:
Perhaps the most overlooked suburb on our list is Noblesville, IN. Due to its proximity to two extremely popular suburbs, Carmel and Fishers; somehow Noblesville seems to get lost in the mix of the northwestern suburbs of Indianapolis. This is pretty baffling, considering Noblesville has just about everything to offer that its nearby cousins do, and at a fraction of the cost. Even though the sticker prices on homes in Noblesville aren't as high as those in Carmel and Fishers, there is an abundance of beautiful homes to choose from. If you are desirous of a stunning waterfront view, the banks of Noblesville's Morse Reservoir are dotted with beautiful homes. Many of them even have their own docks and boat slips.
There are plenty of things to do in Noblesville, and some of the best venues for entertainment in the area. The Hamilton Town Center is a beautiful outdoor mall, complete with any and every thing a shopper could want or need. One of the biggest concert venues in the Indy Metro Area is also located in Noblesville, the Ruoff Music Center. Huge, world renowned acts frequent the stage of the center, and for many concerts throughout the year, people from all over Indianapolis commute to Noblesville to get a front row seat. But for those who live there, it's right in their own backyard!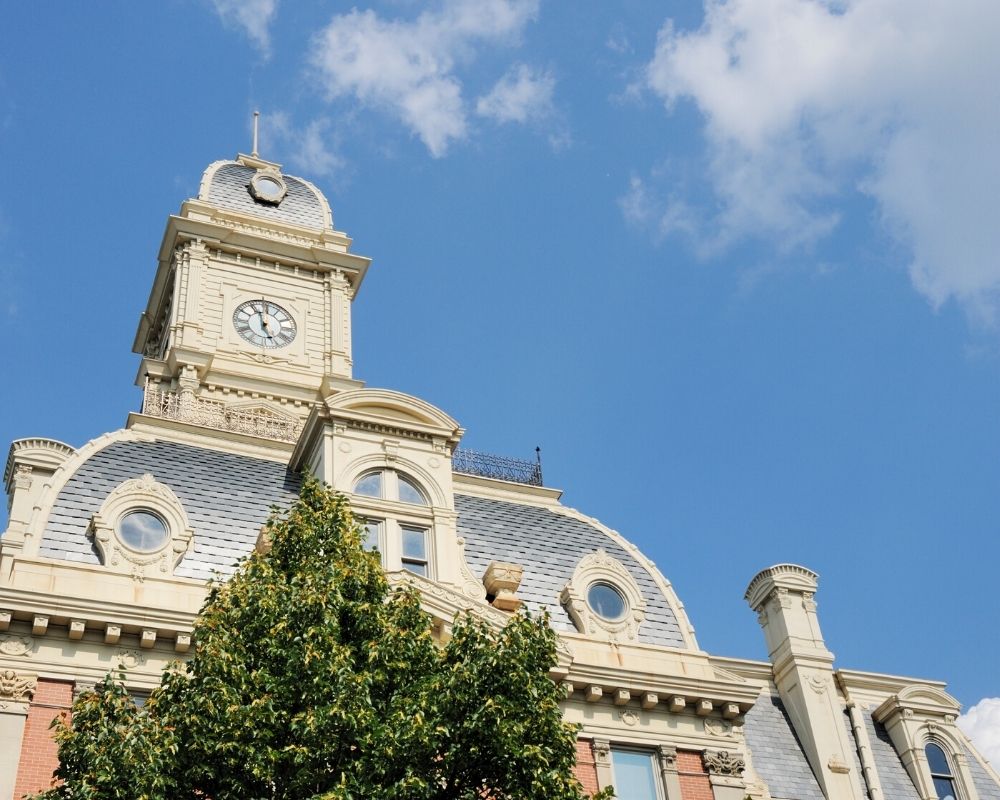 Greenfield, Indiana:
Greenfield, Indiana, is located so far east from Indianapolis, that it almost can't be called a suburb of Indy at all. But everyone who lives in and around the area definitely considers it part of the Indy area.
Greenfield is a small town, with a population of just around 20,000 people. This quiet little area is the perfect fit for someone who is looking for close proximity to a big city, but is interested in a more rural setting and lifestyle. Residents don't pick banjos on their front steps or drive tractors down the streets of town, but there is much more unoccupied green space in Greenfield, and the infrastructure isn't nearly as commercial as it is in many nearby suburbs.
Though it may be small, Greenfield is by no means lacking. You will find plenty of grocery stores, restaurants, shopping centers, and nearly all big name chains. For the residents of Greenfield, this is usually exactly what they are looking for. This more organic lifestyle certainly suits Greenfield, and the lovely homes and well maintained yards are a testament to how nice the area is, even though it is considerably more affordable than many of its counterparts.
Along with the quieter lifestyle, the small schools in Greenfield are a draw to residents as well. Greenfield is in Hancock County, therefore falling in the Hancock County School District. The schools in the area are significantly smaller than those found in the Indy Metro Area, and are extremely well rated. With smaller schools comes much more individual time between teachers and students, as well as a more nurturing environment for both learning and interacting with peers. Some of the large schools in Indy have a bit of a reputation for being ultra competitive, and having little time for students to actually get their teachers undivided attention. While the "big pond" schools are perfect for some, they certainly don't suit everyone.
McCordsville, Indiana:
McCordsville is so close to Fishers, many consider it a suburb of the latter, not of Indianapolis. But it's close enough to say "Six of one, Half a dozen of another." This little wide spot in the pavement has a population of only 10,000 people, so if you are trying to get away from the crowds of a big city, McCordsville might be the place for you.
Though it's small, it won't likely stay that way, because McCordsville is definitely growing. Along with this growth comes plenty of new construction homes, another thing many potential home buyers are interested in. Being the first resident of a home has a certain allure. Getting a nice, new home in a quiet area is just what many city weary people are looking for.
While moving to McCordsville will certainly alleviate any crowding you might have been feeling elsewhere, you will quickly see there aren't many crowds here because there isn't too much to do. McCordsville has a few small strip centers and shopping centers. You can find any doctor you might need, etc. But if you are really looking for dining options or entertainment, you almost have to go elsewhere, such as into nearby Fishers. That being said, McCordsville does have a few of its own little diamonds in the rough, such as Scarlet Lane Brewery, or the renowned Trax Barbeque. With good BBQ, and good beer, what more do you really need?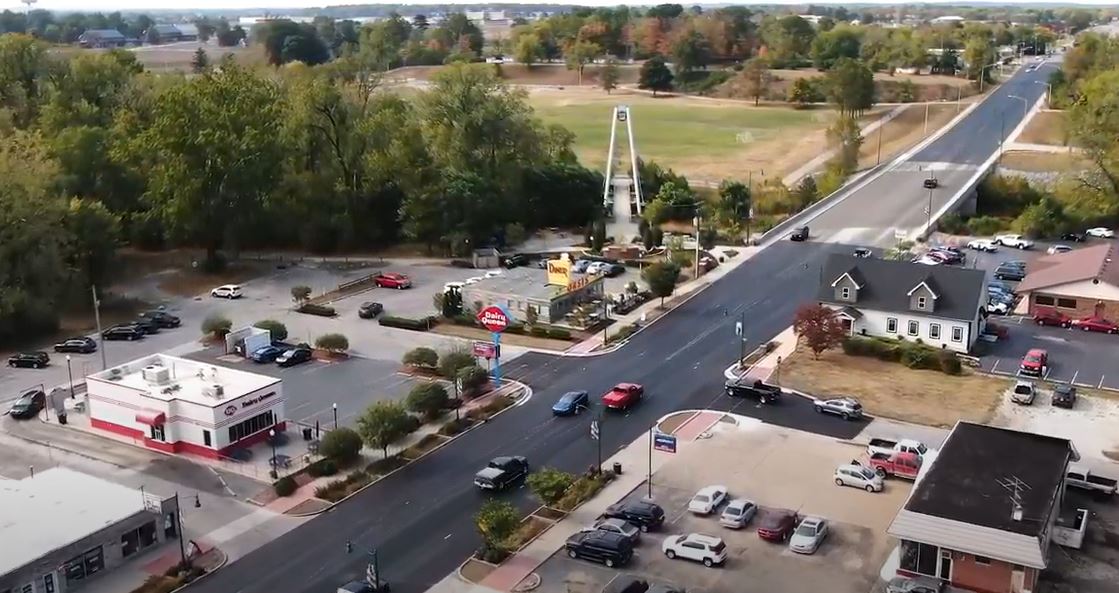 Plainfield, Indiana:
Last but certainly not least, Plainfield, Indiana, is perhaps one of the best towns to call home in all of Indiana. Plainfield has a booming economy, with a lot of room for employment and career growth. More than 50% of the warehouses in the entire state are located in Plainfield, due to its proximity to the Indianapolis International Airport. These metal giants alone create a huge sector of employment in Plainfield.
Of course, this doesn't mean you can only get a job there if you have a penchant for driving a forklift, there are countless cogs in the industrial warehousing wheel that make the operation run smoothly. (Not to mention, that close airport is a real bonus to the frequent flier who doesn't want to live in the heart of a bustling big city.)
One of the best shopping centers in the Indy Metro Area is located in Plainfield, Perry Crossing. People travel from all over town to come to the shopping center to enjoy much more than the shops. There are fun and interesting dining options throughout the center, and the grounds even host various events throughout the year. Perhaps the most unique facet of Plainfield is its lengthy and well connected trail system. Trails run all throughout Plainfield, connecting historic downtown with other parts of town. This is not only excellent for the bikers, runners, and anyone else interested in getting out and exercising, but it makes the entire town rather walkable. Of course, you won't be able to get absolutely everywhere in town from your front door, but it far exceeds the walkability of most suburbs.
Looking to move to an Indianapolis suburb?
Did one of these lesser well known suburbs catch your eye? If you are thinking of moving to the suburbs of the Indy Metro Area, reach out to me at Compton Realty, I would love to help you find your new home in the heartland!