Living in Avon, Indiana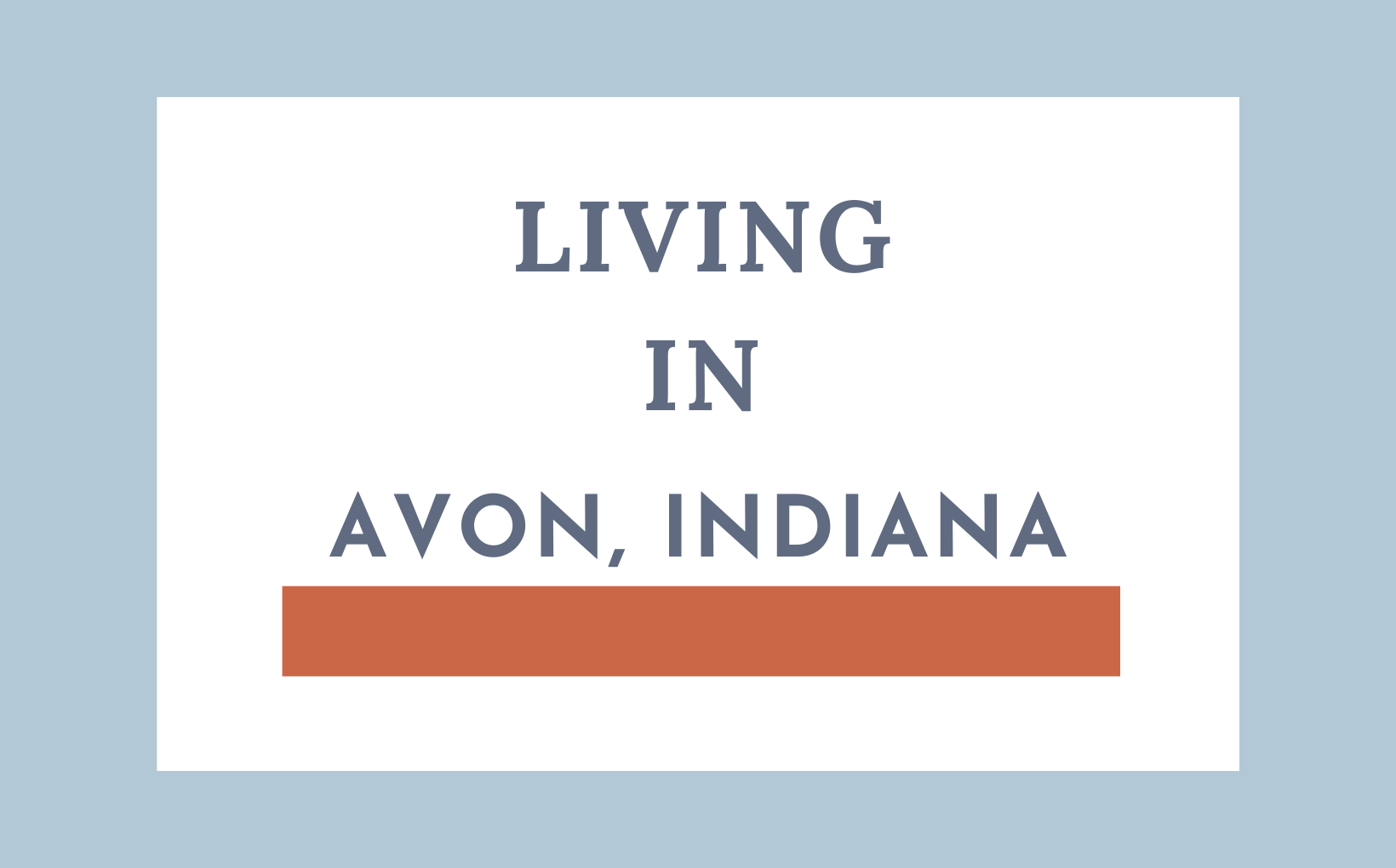 On the west side of the Indianapolis suburbs, the popular but not large town of Avon offers residents a peaceful lifestyle with all the amenities of a metropolis nearby. A population of about 29,000 makes Avon lively, but the density of this area is only about 1,000 people per square mile. If you are looking for a place to call home that offers plenty of space, affordable median home prices, and great schools, check out Avon, Indiana.
What to know about Living in Avon, Indiana
Avon Indiana is Quiet and spacious
Compared to Indianapolis, where the population density is more than double that of Avon, this suburb is roomy. Those looking for suburbia will find Avon to be just what the doctor ordered. Avon is composed almost solely of homes and residential areas. Groceries and drugstores are easily accessed throughout town, but Avon is absolutely not a shopping destination.
This means very little traffic comes into Avon other than residents themselves coming and going. Aside from driving to and from work, church, or school, the residents of Avon aren't crowding the streets too often. This certainly can't be said of the access thoroughfare leading into Avon, US 36. This particular highway is one of the busiest in all of the Indy Metro Area. But once you get into Avon, you'll quickly feel the respite.
Avon offers a high quality of life
In 2017, Avon was voted number 17 in Money Magazine's best places to live in the United States. Though quiet, this little town is surprisingly busy. Though residents are more spread out, this area offers quietness without a rural setting. The schools in Avon are rated A schools on niche.com.
None of these schools are extremely populated either, meaning students have plenty of one-on-one interactions with teachers and mentors, as well as ample opportunity to play sports or be in clubs. When it comes to safety, Avon receives an A+ on crimegrade.org. Though Indianapolis itself doesn't always receive the greatest safety ratings, the suburbs are a completely different story. Violent crime is uncommon in most of the Indy suburbs, and overall Avon is a very safe place to call home.
Cost of living in Avon
The cost of living in Avon is fairly close to the rest of Indiana, but when it comes to buying a nice home, you will definitely get more in Avon than in some other suburbs. The median home price in Avon is $235,000. Though prices go up from there the larger and nicer homes get, this is a much more attainable number than you will find in nearby areas. Zionsville, for instance, has a median home sales price of over $400,000.
The homes in Avon come in all shapes and sizes, and are perfect for growing families. As soon as you drive into town you notice an instant residential feeling. There are so many parts of town to pick and choose from, you can almost always find something you like that fits your family needs and budget. Most of the growth Avon has seen in its recent history has taken place during the last two decades, so many of the homes in the area are still relatively new.
While you might not be the first or even second homeowner, many of these homes have newer appliances and cabinetry.
Avon's Location
The far westward location of Avon can be great for some and a detractor for others. If you travel often, the proximity to the international airport will be a great perk to you. But you will certainly be somewhat of a drive from many parts of Indianapolis if you live in Avon. Being so far west is certainly part of the charm of Avon, removing its residents from the hustle and bustle of the city. 
Unlike other out-of-the-way suburbs in the area, because Avon is just off US 36, getting into the city is easy. Even getting to Downtown Indianapolis is relatively doable, considering Avon's location. If you want to live in a place where you can have all the amenities of the city close, but not right outside your front door, Avon is the place to be.
Things to do in Avon, Indiana
Avon is a very family-friendly part of town. That means if you're raising a family, you will be among great company when you are out and about enjoying all Avon has to offer. One of the greatest hidden gems in Avon is Town Hall Park. This 83-acre park is full of paved walking and biking paths, fishing ponds, playgrounds, shelters, and even an RC track for battery-powered vehicles! Open dawn to dusk, Avon Town Hall Park is the perfect place to enjoy the weather and get out with the whole family.
About ten minutes to the west of Avon, in Danville, you can pick apples and pumpkins to your heart's content at Beasley's Orchard. Farm fresh produce can be purchased at the orchard from the summer through the fall. During the harvest, corn mazes and hayrides offer the complete autumnal experience. Avon Gardens, a five-acre park of perfectly manicured gardens and water features, is a very popular spot for special events and weddings. Even if it isn't a special occasion, the grounds are beautiful all year long and definitely worth a visit.
When the summer sun starts to beat down, you can load the whole family up and take a quick seven-minute drive to Splash Island Waterpark in Plainfield, Indiana. This family-centric public pool offers slides, splash pads, cabana umbrellas, concessions, and even a small retail store for any essentials that might not have made their way into the pool bag. Admission to Splash Island also grants visitors access to the adjacent indoor recreation center, if you really want to make a day of the outing.