Pros and Cons of Living in Fishers, Indiana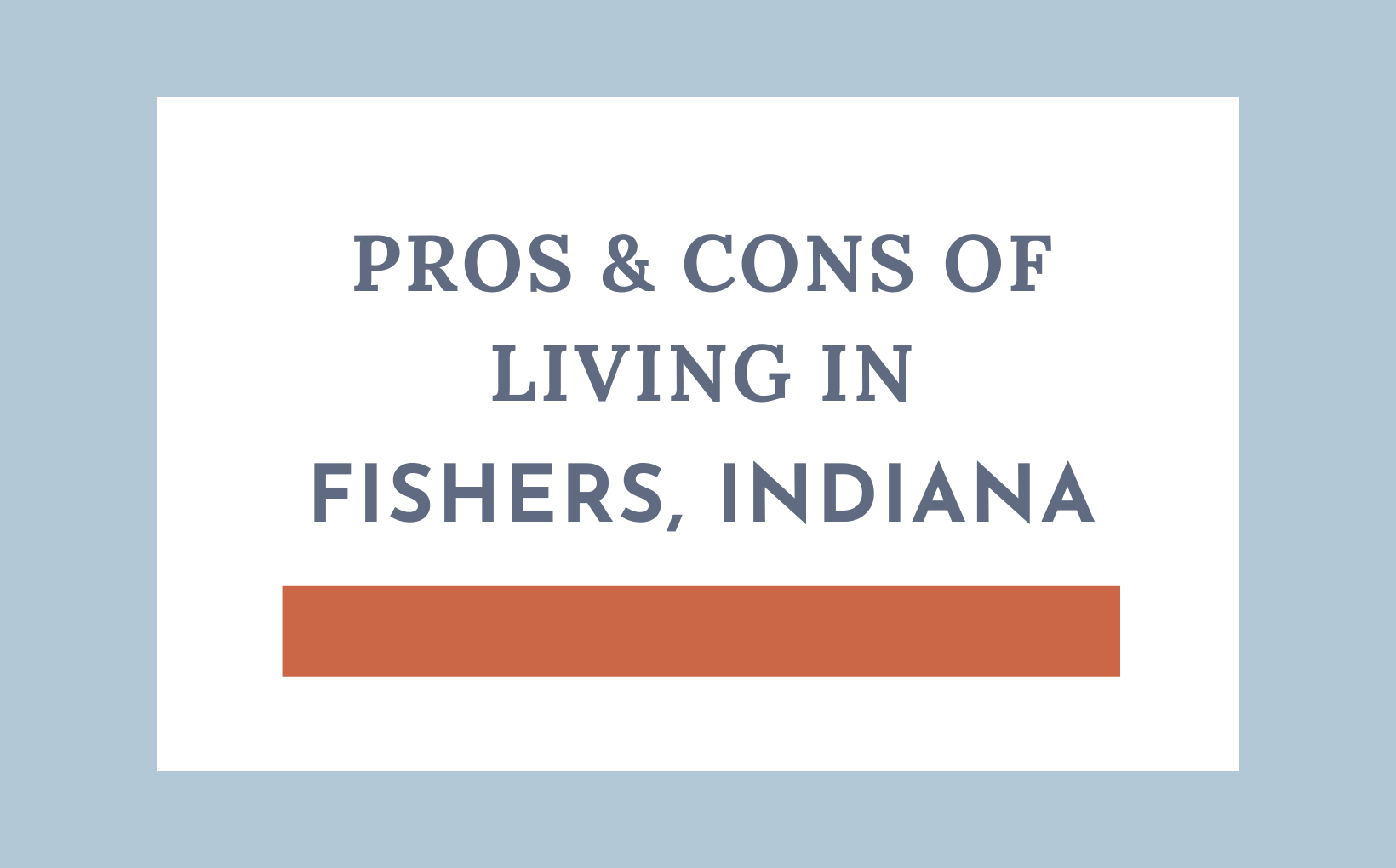 Fishers, Indiana, is one of the most desirable places to live in the Indianapolis suburbs. This bustling little not-so-small town of 100,000 people is safe, family friendly, and full of fun things to do and see. Considering the pros and cons of living in Fishers, Indiana, can help you decide if it could be the right place for you. With a growing downtown vibe, plenty of shopping and entertainment, great schools, and ample green space, check out what you can expect living in Fishers, Indiana.
Pros of living in Fishers, Indiana:
Fishers is an extremely family friendly place to live.
If you want to live in a place that is safe, beautiful, and has plenty to do for the whole family, Fishers can't be beat. But even if you don't have a family, you can still enjoy all the wonderful amenities Fishers has to offer. There are fantastic shopping centers, parks, and outdoor entertainment facilities in Fishers. You really don't have to go into Indianapolis for anything unless you absolutely want to. It's a great place to call home for people in all stages of life, but if you do have a family, you will be among great company.
You can expect to find many family friendly activities in Fishers, and can be as involved or uninvolved in the community as you'd like. You'll also find great schools in Fishers, which is no surprise given its family oriented nature. Fishers High School is ranked #10 in the state, and students attending can take advanced placement courses, and enjoy an array of sports and clubs. Because Fishers isn't quite as big as Carmel, one of the other large suburbs of the Indianapolis area, students can enjoy a little bit more one on one time with teachers and staff, as well as experience less competition.
There isn't really a bad place to live in Fishers.
Fishers is an exceptionally safe town. If you take the safety rating of Indianapolis at face value, you might be more than a little nervous because it doesn't have a great reputation. But most of the suburbs of Indy are extremely safe, and Fishers is definitely one of them. While there are parts of Indianapolis itself that you might not want to call home, there are almost none of those in Fishers. Every part of town is safe.
Now, that doesn't mean every neighborhood is extremely nice. There are parts of town that really blew up during the housing boom, and some of those homes tend to be on the cheaper side, meaning they might not be built particularly well. There are also parts of town that are a little bit "out there," far from amenities like shopping and dining. This is especially true of the east side of Fishers. But that might not bother you at all; you might be looking for a little peace and quiet! No matter where you decide to plant roots in Fishers, it's going to be nice and safe.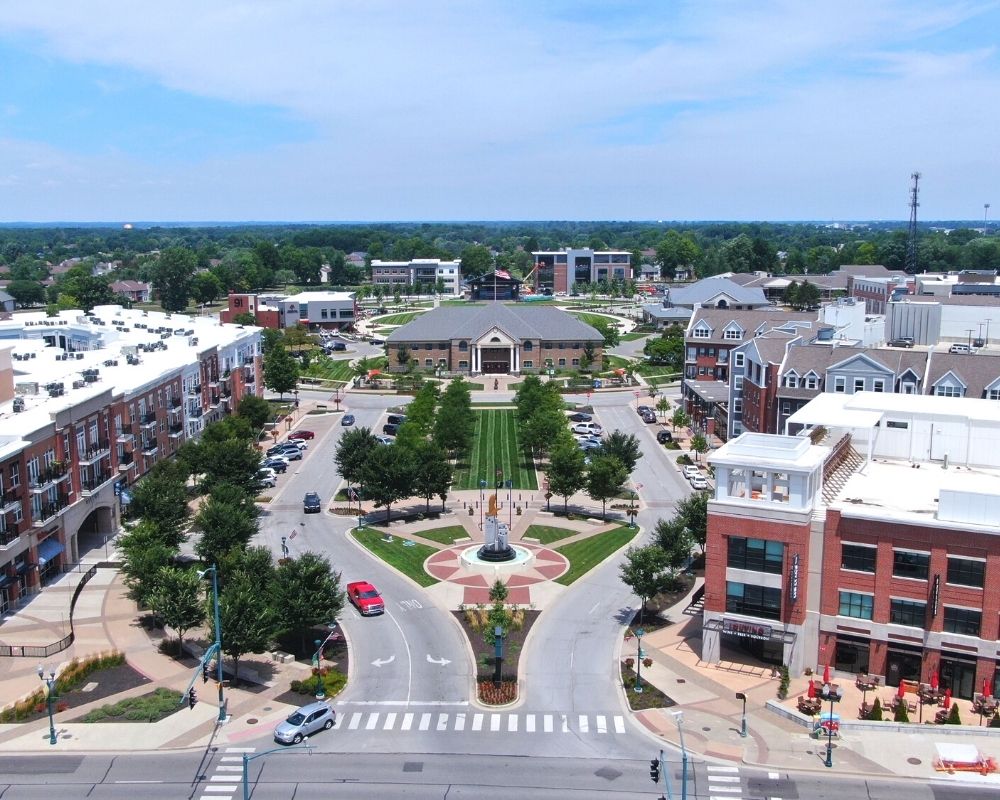 Fishers has its own identity, and it's growing towards an even better future.
Many suburbs that grow and grow fall victim to a certain kind of mediocrity. Once you have seen one, you have pretty much seen them all. Chain restaurants, subdivisions, strip centers…you know it when you see it. But Fishers isn't like that. This suburb has done an outstanding job of cultivating its own identity and sticking out from the crowd. You can find all of the large retailers and chains mentioned up above, but there is so much more to Fishers. Also unlike your run-of-the-mill suburb, Fishers has its own downtown district.
The Nickel Plate District is a fantastic place to enjoy the walkable vibe of a downtown area, and it gives a heartbeat to the town for residents and visitors to gather and relax.  Also downtown is the amphitheatre, where you can find free entertainment all summer long, or whenever weather is permitting. This is the perfect place to bring the whole family and pack all the lawn chairs and blankets, or perhaps just a picnic for two.
Fishers has done a great job of curating a foodie environment that encourages locals to get out and try something new every now and then. There are artisanal restaurants popping up all over, and The Yard (a food district in Fishers that is constantly growing) is always offering something new and exciting to try. But even as a town of over 100,000 people, you will still feel a sense of community in Fishers. Though you can find many amenities of a big, urban city in Fishers, you can still enjoy the small town, safe and friendly atmosphere it is so well known for. If you're looking for a place where you can truly have it all, don't overlook this amazing Indianapolis suburb.
Cons of living in Fishers, Indiana:
Downtown Fishers is still being developed (and the construction won't be finished anytime soon). 
The Nickel Plate District is a great place to enjoy dining, music, and just a generally fun downtown atmosphere. But it's not a very large area. It is growing, which is great, but the under-construction-middle-ground isn't going to go anywhere anytime soon. As it is, there are really only a few places to eat downtown, and once you have tried them, you'll just have to start over and try them all again.  "The Yard" has been Fishers' answer to the need for more new and interesting places to eat and drink, but unfortunately it isn't extremely walkable from downtown because it's on the other side of a big highway.
As areas grew around the Nickel Plate District, there really wasn't anywhere else for further development to go.  While it is great that the city is growing and more options are becoming available, you need to pick one or the other if you want to go out for a bite to eat, and then stroll to a bar or a coffee shop for a nightcap. If you do find yourself on the east side of the highway, there is plenty to do over there. Ikea, Topgolf, and many other amenities make a trip to the east side worth your while.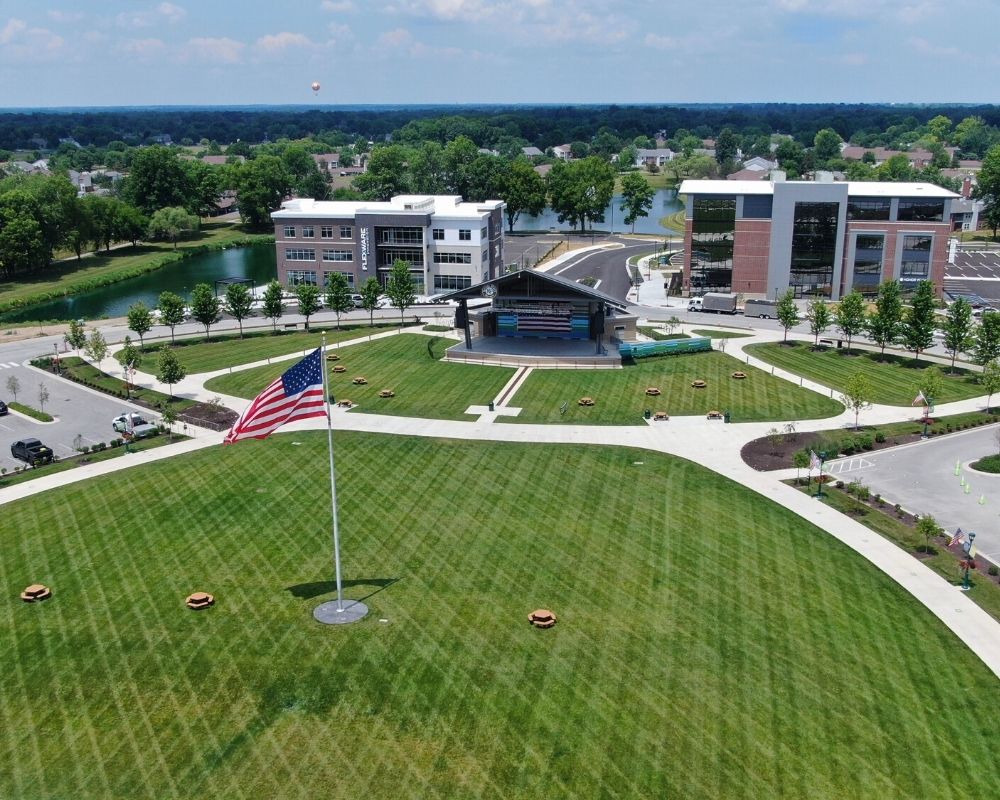 Fishers can be a bit far away from the rest of Indianapolis.
This can be said of many of the suburbs near Indianapolis, but if you are looking for a place to be extremely close to the city, Fishers probably isn't it. Especially if you are working in Downtown Indianapolis, or far to the south or west, you will have quite the commute if you want to live in Fishers. Fishers is a bit landlocked with the surrounding suburbs, so it can really only grow eastward, and this is taking it even further from the heart of Indy. This might be attractive to you, if you want the amenities of Indianapolis close enough to drive to, but not close enough to feel like you are living in the city. But even within Fishers itself, the drive can get long.
If you are considering buying a home on the far east side, know that you will be setting yourself up for a lot of drive time. Hopefully as the city continues to expand, more amenities will pop up on the east side of Fishers, which could make it more desirable to those afraid of feeling like they live out in the boondocks.
Fishers is not as affordable as you might imagine.
The median home price in Fishers, Indiana, is over $300,000. If your budget is $300,000 or less, it's going to be very difficult to find a home in Fishers to purchase. While this is the median price, most homes in the Fishers area are more expensive than this. The competition for homes with a lower price tag is fierce because Fishers is a sought after place to call home. Even if you are looking at homes under $400,000, be ready to lose a few because they won't stay on the market for long.  With that being said, the homes in Fishers are also spacious and nice, so you will be getting a lovely home for the price. This is one of the reasons that Fishers is so beloved by families, especially those outgrowing tighter quarters.
If you simply can't afford some of the bigger homes in Fishers, you can still find older, smaller homes for much less. But you can expect that these houses will not be renovated in any way, and will likely be a bit outdated. But if you are looking for a fixer-upper, or it's just you and a spouse, and you don't need a lot of room, one of these homes could be a great fit for you.
Thinking of Moving to Fishers, Indiana?
Are you considering moving to Fishers, Indiana? If so, reach out to me at Compton Realty, I would love to help you find your dream home in the Indianapolis Metro Area!