What it's like living in Downtown Fishers Indiana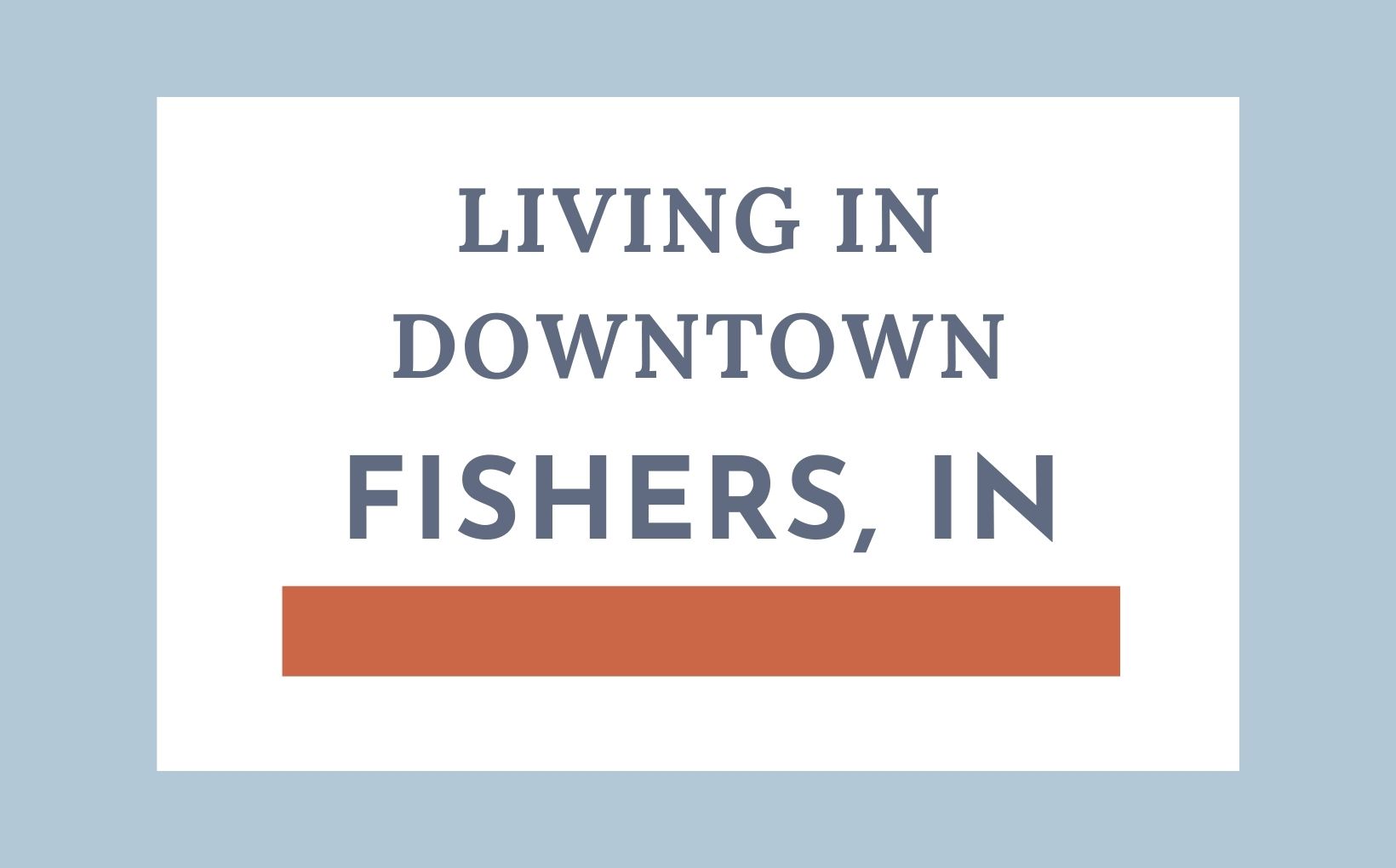 Downtown Fishers, Indiana, brings to life the coziness of a bustling town center, nestled into the lush and spacious Indiana Prairie. As an area that's grown a great deal over the past couple decades, there's plenty going on in Fishers, and a lot to come as well! From the blossoming food district, to summer night concerts under the stars, let's see what downtown is all about when you're living in Fishers, Indiana! 
Downtown Fishers, Indiana
The Nickel Plate District:
Since the turn of the millennium, Fishers has grown exponentially. The last twenty years have seen the advent of auditoriums, housing, and an abundance of entertainment and dining options pop up in Fishers. What was once just grass and trees not too long ago has given up its real estate to what is now a sprawling town.
Unlike many towns that give way to suburban sprawl, however; the town of Fishers wanted to ensure there was a central heartbeat to the area. Perhaps they even took inspiration from nearby Carmel, Indiana, when it comes to the downtown area of Fishers, as it is seemingly rather similar. With the desire for a town center where locals and visitors alike could gather to interact and mingle, The Nickel Plate District was born.
During the 00's, as Fishers grew, it was clear the small town needed more infrastructure. People needed a place to go and things to do. There are many things that make Fishers an excellent place to live, work, and raise a family. It's beautiful, spacious, there is ample parking in and around town, and there are parks and areas for outdoor recreation. But it was painfully clear to residents (and a common complaint, as well) that there just weren't enough places to go out to eat in Fishers. Especially if you were looking for something other than chain restaurants.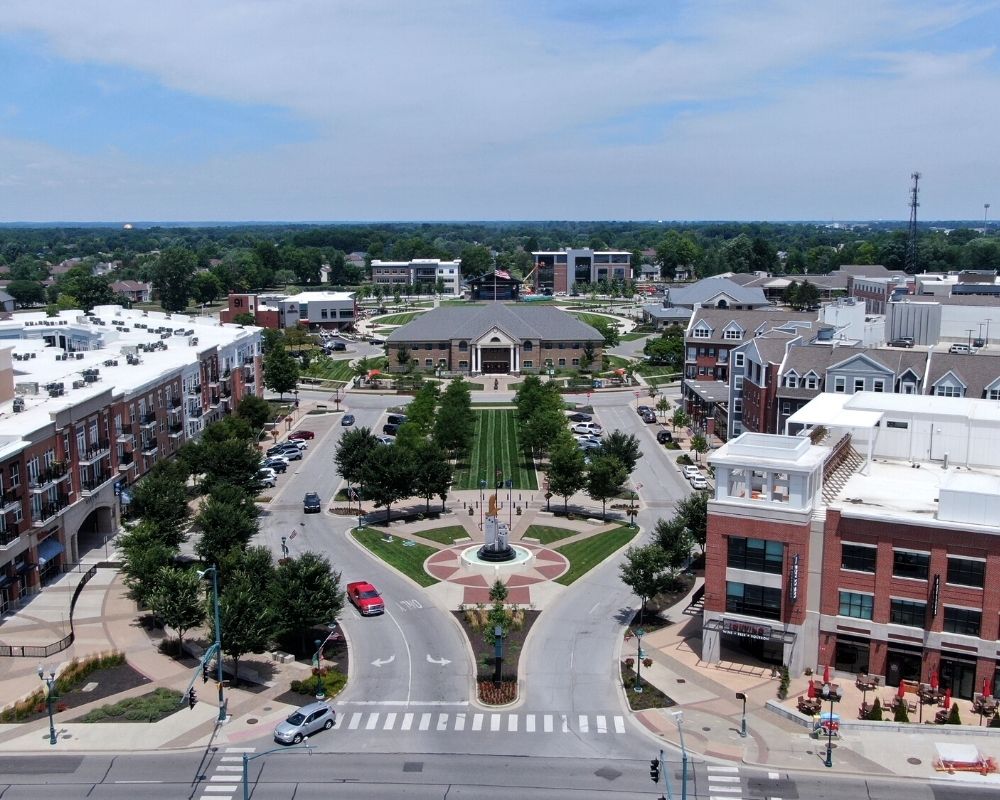 Downtown Fishers answered the call, with what is now called The Yard at Fishers District. This area in Downtown Fishers was designed to cultivate an extremely walkable area full of food and beverage options. You can find a little bit of everything at The Yard, and it's constantly growing and offering something new and different to try.
The only downfall of The Yard at Fishers District is its slight difficulty to get to nature. While you definitely could walk there from the rest of The Nickel Plate District, it isn't extremely close, and you have to cross a highway. This makes driving the most reasonable option, and takes away from some of the desired walkability of Downtown Fishers.
The Yard, Across I69:
To get to The Yard at Fishers District, you have to cross over a major interstate, I69. Again, not actually all that far away from Downtown Fishers, but not just a four way stop either. It's worth heading over there, though; because it has just as much to offer as the Nickel Plate District.
One of the first things you'll find on that side of the highway is a massive IKEA store (do they make IKEA stores any other way, actually?) You can find almost anything you could ever need to furnish a home in this store, and could easily get lost for the entire day. This is an excellent resource for people all over the area when it comes to finding great storage options, or adding a new piece or two to their homes.
You'll also find Top Golf, another place where you can lose yourself for the day! This facility is heated, so even in the winter you can get out and about and have some fun.
Fishers Amphitheatre at The Nickel Plate District:
One of the many incentives to visit and or live in Downtown Fishers is the amphitheatre. This outdoor stage is surrounded with a beautiful lawn area where audiences can bring in everything from folding chairs, to a blanket, to a full blown picnic. Throughout the year (and multiple nights a week during the warm summer months) the amphitheatre is host to an array of performances. Not only local acts, but traveling national acts frequent this stage, so it's an excellent place to catch your favorite band without having to file into a giant convention center.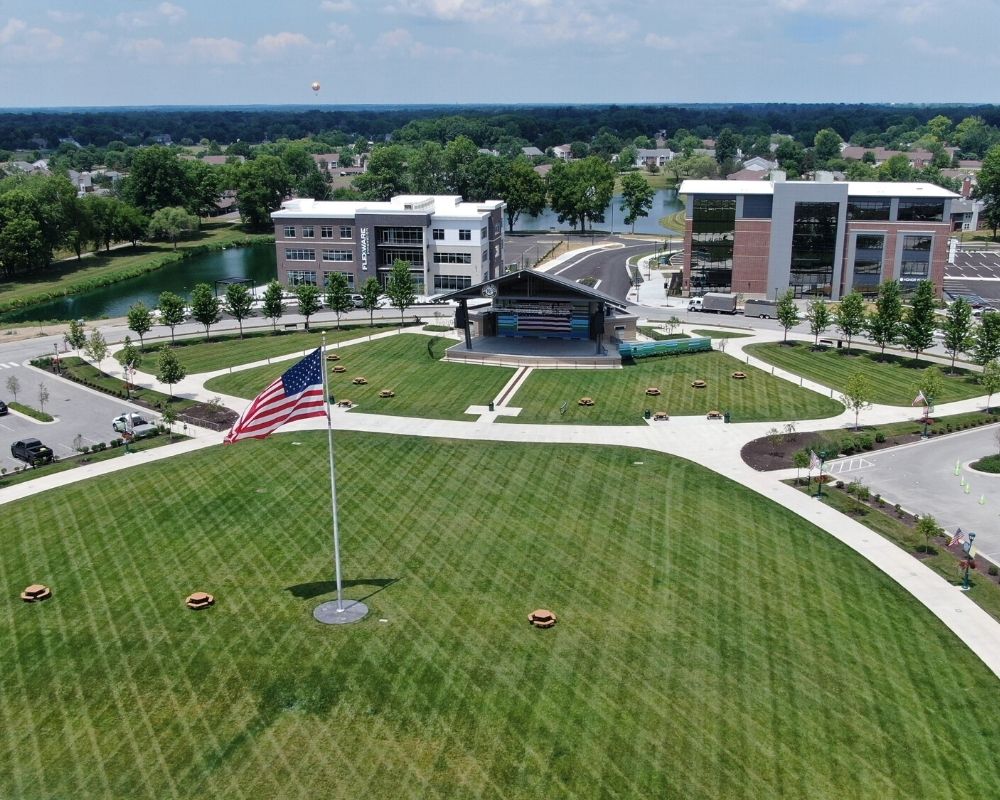 Things to do and see in The Nickel Plate District (downtown Fishers, IN):
If you and your family enjoy the latest American pastime crazy, escape rooms; you are in luck, because nearby to the main drag is The Escape Room of Fishers. These challenging mental puzzles are a fun activity to involve the whole family, even little ones! Who knows, maybe a clue on how to escape your room is hiding out just at a child's eyesight level!
Once you have successfully solved the puzzle and no doubt worked up an appetite, head out and take your pick of the great food options in The Nickel Plate District. Four Day Ray Brewing is a popular brewery where you can try a flight and grab a bite. The craft brew scene is constantly on the rise in the Indy area.
If it's a little early to hit the suds, settle in for some java at The Well Coffeehouse, a local favorite for their philanthropic efforts. Aptly named, The Well Coffeehouse has used its proceeds to create sustainable water projects in over 50 communities.
What kind of homes can you find in Downtown Fishers Indiana?
If you live anywhere in the Indy area, Downtown Fishers is a great place to go for fun, food, and entertainment. But for many, being walking distance to it is far more attractive. But usually being walking distance to these types of areas means you will be living in a tiny, cramped apartment, with super high rent, right? Actually, in Downtown Fishers, the living situation may surprise you. You can find almost any kind of housing in the area, from apartments, to town homes, to condos and free standing single family dwellings. Some of the luxury townhomes being built are some of the nicest new structures in the Indy area. But unlike other very aesthetic areas of town, Downtown Fishers is one of the most affordable parts of town.
For those looking to buy a home in The Nickel Plate District, you can actually find something in the $300,000 price range if you really look. Of course, the competition to get those homes is fierce, and they are going to be small and by no means luxury. But if being in Downtown Fishers is important to you, you can have it for a pretty reasonable price.
Going up from there, you can find plenty of options in the $500,000 price range, which opens up even more opportunity for buyers, and is still exceedingly affordable in today's housing market.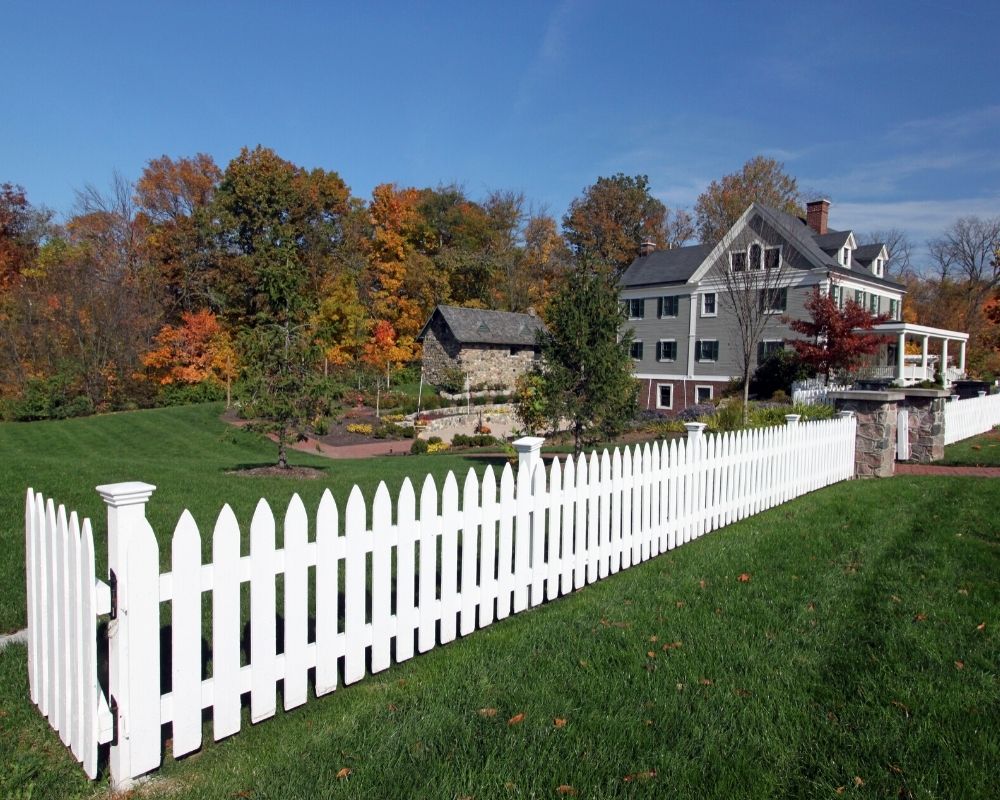 If you want to be near the action, but don't want to sacrifice the garage, the picket fence, and the yard, you can absolutely have it in Downtown Fishers! For instance, the neighborhood called Sunblest is not only massive; it has plenty of affordable options in a really lovely suburban setting. As one of the biggest neighborhoods in the Indy Metro Area, there is a lot to explore!
Just a decade ago, many of the homes in the neighborhood were selling for $150,000 or so. These days that isn't the case, but it has still remained an area where you can break in lower than many other parts of the Indianapolis area. These smaller homes are also perfect to renovate along the way, increasing their value even more should you someday decide to sell your home. As the Downtown Fishers area grows, property values will certainly go along with it.
Looking to move to Indianapolis or the surrouding Indy Metro area?
Fill out our contact form and we'll connect with you ASAP to get your Indy home buying or selling journey started
If a townhome is more your speed, those are popping up everywhere! Because they are so space efficient, townhomes are always popular in downtown areas, but suit the needs of those who need a bit more than an apartment can offer. Some of the best lots in Fishers, with the oldest homes in the area, are being bought with the intent to tear down the existing structure and build townhomes in its place. The townhomes in Downtown Fishers almost all possess a modern, ultra contemporary vibe that certainly isn't everyone's cup of tea, and also isn't cheap.
While we bragged about how affordable Downtown Fishers is, many of these homes fall on the other end of the spectrum, with townhomes exceeding $800,000. For people looking for the sleek look of this style, these homes offer the latest appliances and energy efficient adaptations, so it's easy to see how they quickly become so expensive. As with most townhomes, you won't get much when it comes to yard space, but not dealing with that headache is often one of the draws of this type of living.
Thinking of moving to the Indianapolis Metro Suburbs?
If Downtown Fishers (or anywhere else in the Indianapolis Metro Area) seems like a place you'd like to call home, let's make that happen! Reach out to me at Compton Realty, and let's get started!