Living in Plainfield Indiana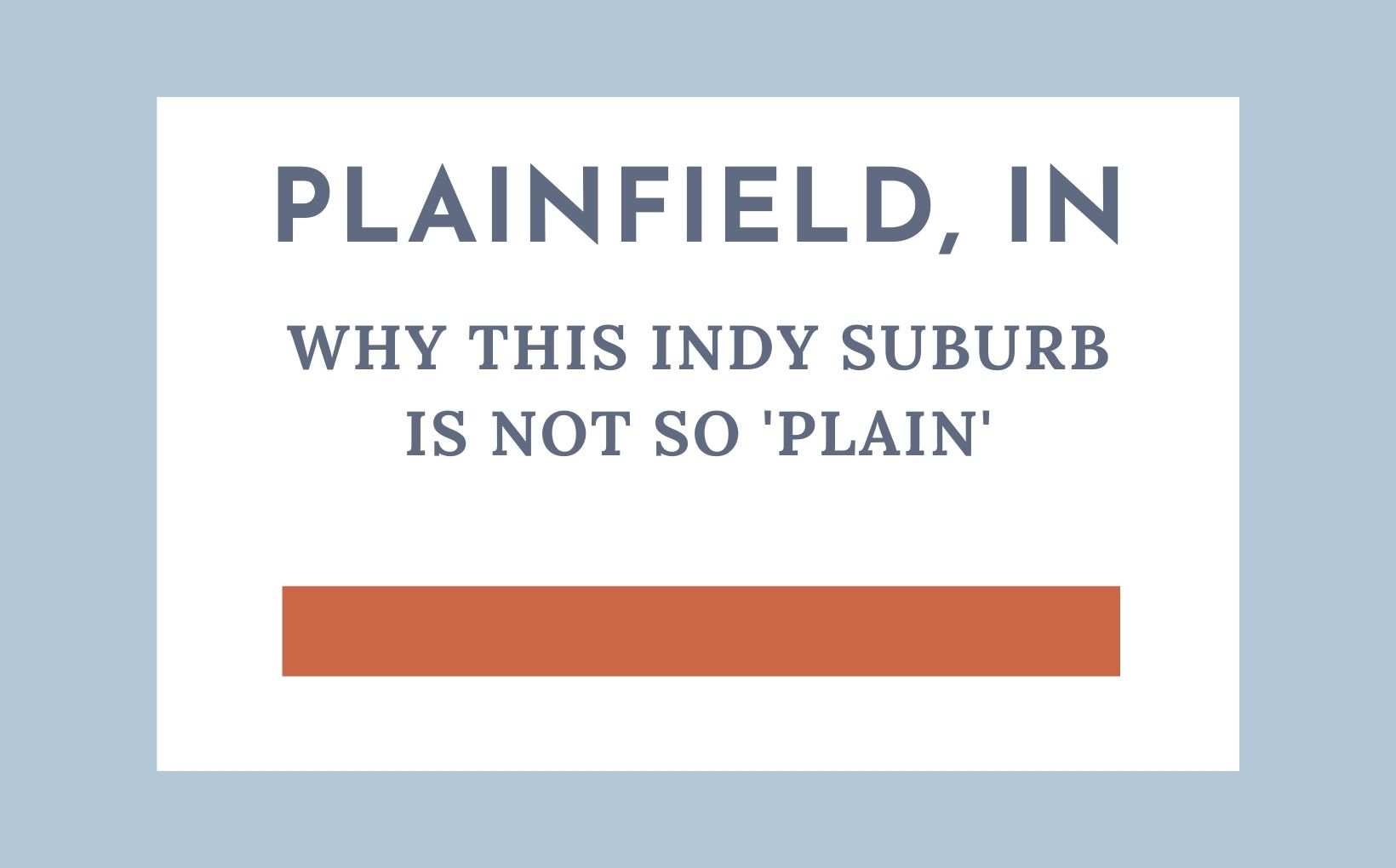 Seated just to the west of Indianapolis, is the not-so-plain town of Plainfield, Indiana. While the name lingers as a remnant of the city's founding by the Quakers (a people who believed themselves to be "plain") this Indiana suburb is anything but. Plainfield is a quiet place, but one replete with opportunity. With superb schools, affordable housing, and plenty of fun things to do all year long, let's check out what life is like living in Plainfield, Indiana.
All About Living in Plainfield Indiana
Plainfield IN  is growing:
Like much of the area surrounding Indianapolis, Plainfield is growing in population. The city is by no means "new," but the increase in the population of Indianapolis has trickled into these outskirt areas of Indianapolis. Some of them have done well with the growth, others not so much. Plainfield, however, has done an exceptional job adding infrastructure to accommodate the influx of residents. To give this growth some perspective, just twenty years ago the population of Plainfield was about 18,000 residents. Today, there are about 35,000 residents, with the last decade seeing exponential growth.
Indianapolis as a whole has a population of about 2,500 people per square mile. For a city as large as Indy, that's not extremely crowded. But Plainfield has a population of only about 1,400, so for those wanting the amenities a big city brings, but an almost small town pace of life, Plainfield is perfect.
It is growing, as mentioned above, but even at this quick rate, Plainfield is still one of the calmest, quietest parts of town. Each suburb offers a little bit of a different vibe, and here, you will definitely find the "Mayberry, front porch swing with a glass of iced tea" kind of life that so many are searching for in this fast paced, digital world.
Plainfield is affordable & offers a lot for a little:
Plainfield is one of the biggest cities within the Indy Metro Area, but it still manages to offer residents a small town appeal. Don't let the quietness fool you, unlike some of the other small towns surrounding Indianapolis, Plainfield is anything but sleepy.  The job opportunities alone are a huge draw to the city. Plainfield is well known for its excess of large warehouses and distribution centers. Large corporations like Amazon, Home Depot, and many more have warehouses in eastern Plainfield, meaning there's always job opportunities in the area.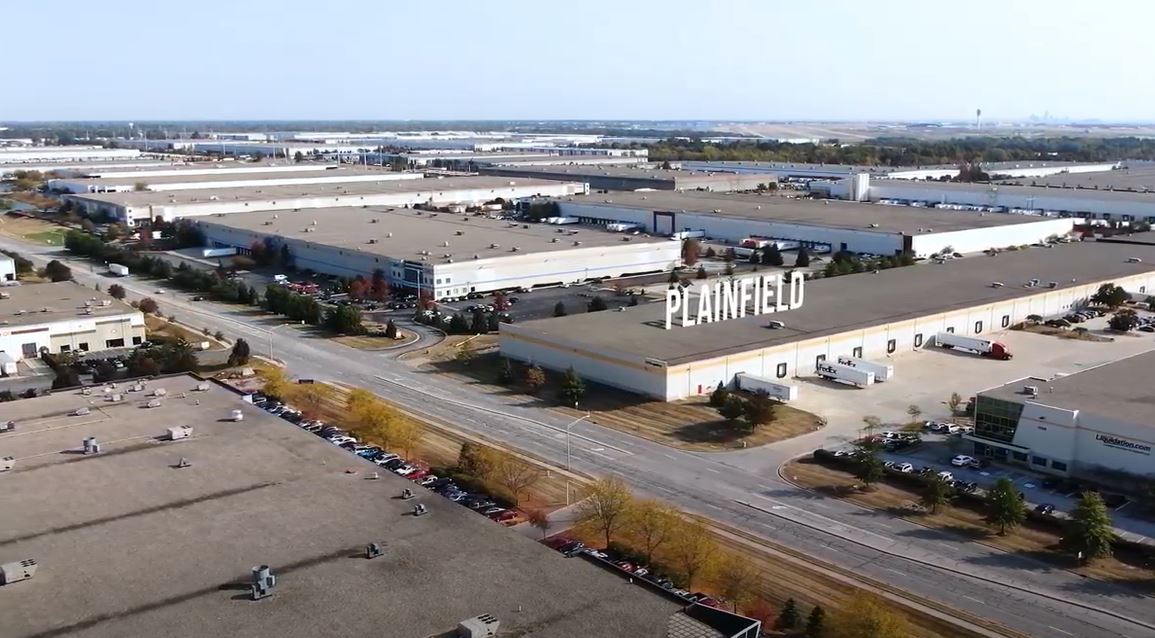 For those who travel often for work or pleasure, Plainfield is a great place to call home. The Indianapolis International Airport is located just a few minutes away to the east. This gives travelers the convenience to take a quick and inexpensive rideshare to the airport, or be easily picked up and dropped off. For anyone who travels, proximity to an airport is essential, but that often means you have to live in a congested part of town. This isn't at all the case in Plainfield, so travelers can have the convenience without the headache.
Though this city packs a punch when it comes to opportunity, it comes at a relatively small price. Plainfield is one of the most affordable suburbs surrounding Indy. The median home price in Plainfield is just around $365,000. Compared to many of the other suburbs in the area, this is extremely affordable. Zionsville, for instance; just to the north of Plainfield, has a median home price of about $659,000, but doesn't offer too much more for the price. Of course, home prices mean nothing if Plainfield just isn't the right location for you, but it certainly puts into perspective what your dollar can buy living there.
Great Schools in Plainfield:
Plainfield has an excellent school system, and it's consistently well rated on niche.com. One of the best perks of the schools here (and this is especially true of the high school) is that they are not massive schools. While it has beautiful, state of the art infrastructure, the high school in Plainfield has only about 1,700 students attending it.
Nearby cities such as Avon and Brownsburg have over 3,000, and these cities are still just about the size of Plainfield. Because the population of the school here is smaller, students statistically have a higher chance for success academically, socially, and within their chosen extracurricular activities.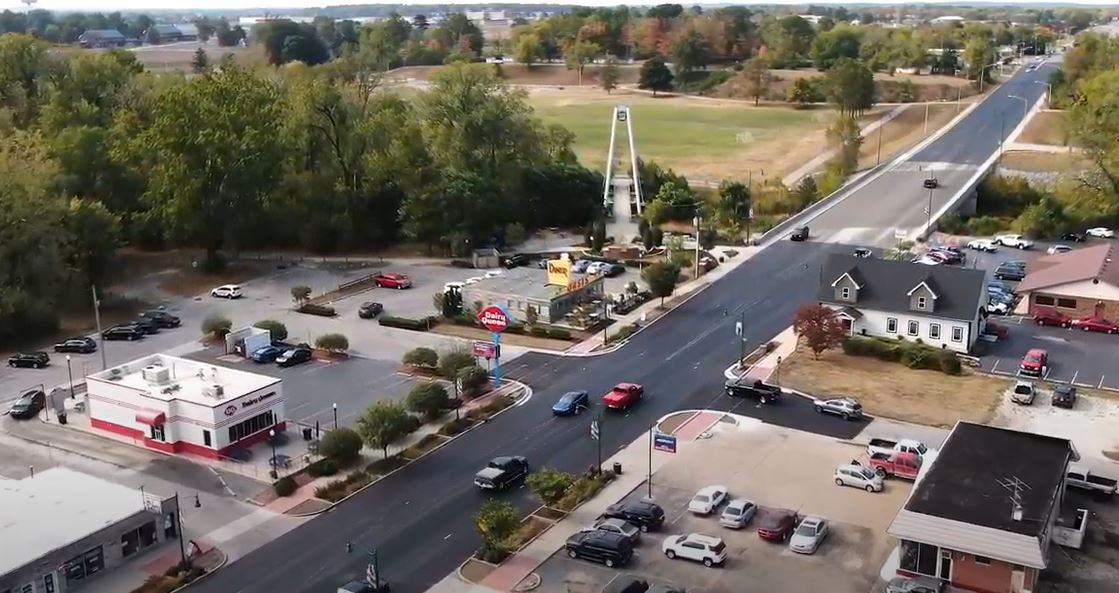 Everything You Could Ever Need at Perry Crossing:
Perry Crossing is a relatively new shopping center in Plainfield, and when it was built, it left nothing to the imagination. Almost anything you can fathom can be found at Perry Crossing, from clothing, to cookware, to home goods. This massive outdoor mall is extremely aesthetic, making it a great location to enjoy a whole day of shopping, coffee, and mingling about. With areas nearby like Avon and Zionsville that have a higher cost of living, Perry Crossing has done a great job emulating the infrastructure of these more expensive areas, but maintaining its price point.
At the center of Perry Crossing, a small town center has been made, designed to be like a downtown area. In the town center you can catch movie screenings, live performances, and festivals throughout the year.  True, other suburbs of Indianapolis have shopping centers, but few offer so much in one place.
Plainfield IN is a Foodies Feast!
Nestled in the heart of the agricultural Midwest, Indianapolis has its "pick of the crop" when it comes to delicious fresh meat and produce. There is such a plethora in fact, that the Indiana Foodways Culinary Trail has put together a list of all the must-try treats throughout the state. Hendricks County is home to many stops on the trail, so the Plainfield resident that loves to eat is in for a treat!
Everything from barbeque to artisan breads, to classic diner fare can be found in Plainfield. Many stops on the trail are dotted throughout Hendricks County, but one Plainfield gem really sticks out from the crowd. The historic, mid century Oasis Diner has fed the hungry bellies of Plainfield for decades, and doesn't plan to stop anytime soon! Visitors can grab a burger, or a milkshake, and go back to a simpler time, if even just for an hour. "Order up!"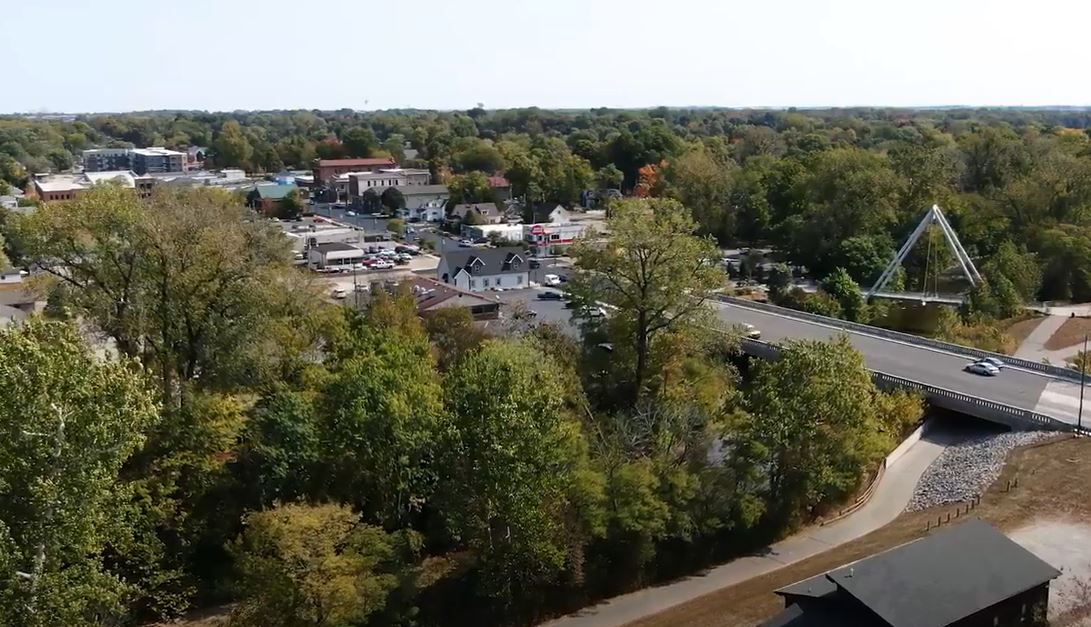 Looking to move to Indianapolis or the surrouding Indy Metro area?
Fill out our contact form and we'll connect with you ASAP to get your Indy home buying or selling journey started
Beautiful Trails and Excellent Walkability:
Most suburbs fall prey to "suburban sprawl," meaning they branch out further and further, forcing their residents to commute about by vehicle. But Plainfield has some of the best trail systems in all of central Indiana. Over twenty miles of trails curve throughout town, and this number is growing constantly.
New trails are being built every year, and extensions are made to the existing trails. These beautiful paths are perfect for walking, running, and biking, and though they are mostly frequented during the warmer months, they are open year round. Unlike many organized trail systems that just cut right through a town, the trails in Plainfield have done a superb job of winding through existing infrastructure.
This has not only enhanced the appeal of older parts of town, but has interconnected the entire area. Though it isn't necessarily all close, you could theoretically get to almost anything in Plainfield by foot via these trails. The trails are considered to be very safe and friendly, making them accessible to all residents.
Plainfield offers Year Round Family Fun:
Like most of Indianapolis, Plainfield is touted as a wonderful place to raise a family. It's safe, affordable, and has fantastic schools, all the ingredients for that family friendly pie! But a town is only as good as its entertainment, and we've already mentioned Plainfield can be a pretty sleepy place? Worry not; there are SO many fun activities for the whole family in Plainfield.
To beat that summer heat, head on over to Plainfield's Splash Island Family Water Park. This Caribbean themed park has three water slides, and a 900 foot long lazy river! If splish-splashing isn't for you, take advantage of any of the beautiful parks throughout Plainfield, or take a stroll on the well maintained trails running throughout town. If you really want to enjoy that Indiana bounty, take the whole family to Beasley's Orchard, in nearby Danville, IN. From Memorial Day through the end of August, visitors can partake in "U Pick" summer harvests, bringing home everything from succulent strawberries, to cheerful sunflowers. You can find what produce is in season on their user friendly website.
When the weather crisps up, the leaves in Plainfield begin to change, and this charming little town is the perfect place to enjoy the Indiana autumn. The fun isn't over at Beasley's, so make sure to grab some apples and pumpkins to properly welcome the cozy fall feeling into your home. They also serve fresh pressed cider that would send anything store bought running in shame. The trails in Plainfield are the perfect place to take in the changing leaves, and as the weather becomes cool, Hoosiers welcome the respite from a humid summer.
Thinking of moving to the Indianapolis Metro Area?
With all that Plainfield brings to the table, it's the perfect place to call home! If you are ready to move, reach out to me, I'd love to help you find your dream home in the Indianapolis Metro Area!