Is Westfield Indiana too rural?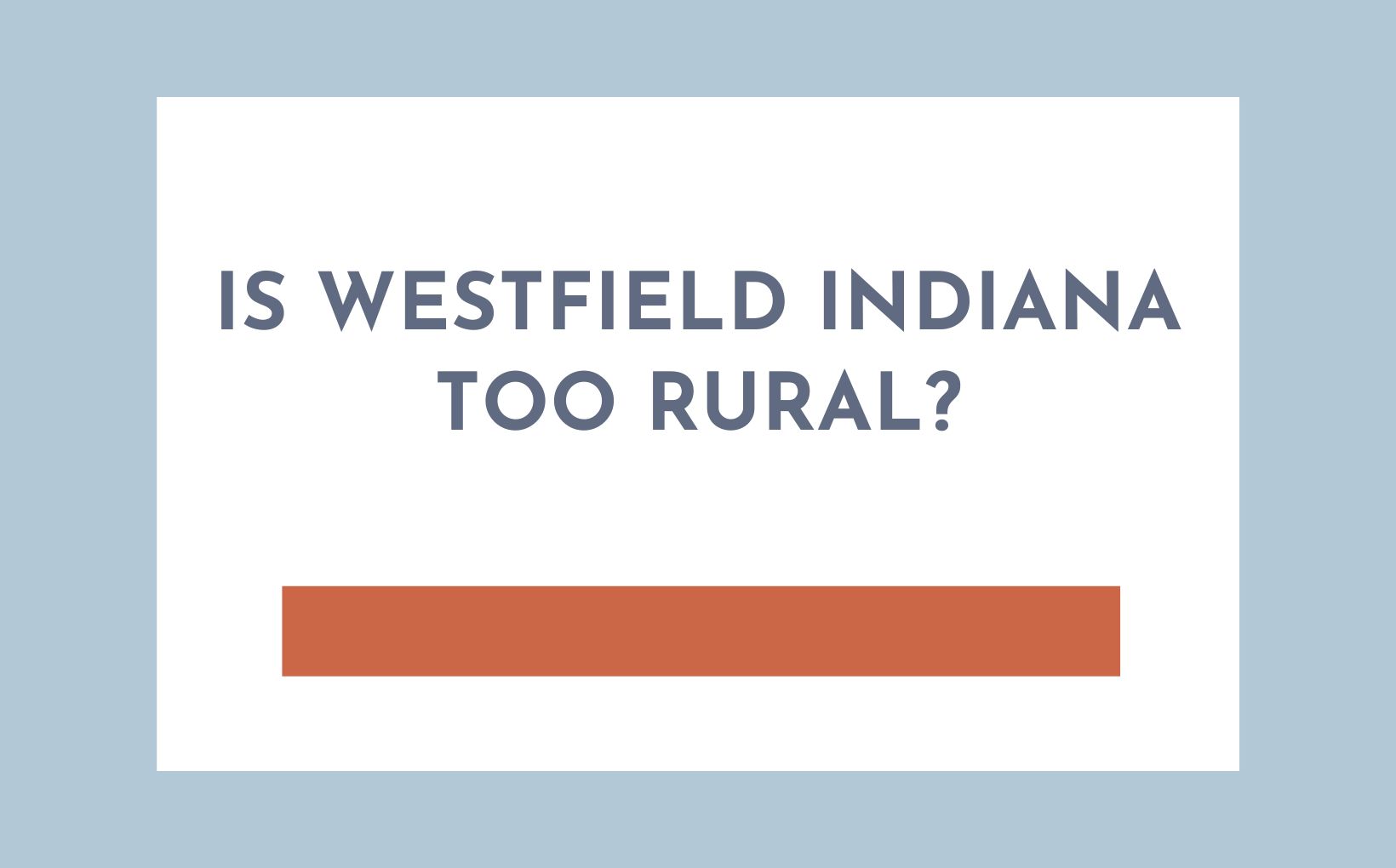 Are you thinking of moving to Westfield, Indiana? If this Indianapolis suburb has caught your eye, you might be wondering…is Westfield IN, too rural? This far north suburb of Indy has a lot to offer, but is it just a bit too far removed from the amenities of city life? Before you make your decision, let's take a look and see just how rural Westfield, Indiana, really is.
Is Westfield, IN, too far north of Indianapolis?
The north suburbs of Indianapolis are arguably the most popular of all the suburbs surrounding Indianapolis. Zionsville, Fishers, and Carmel – to name a few – are highly sought after places to call home. But as you head north from the hustle and bustle, some fear there is such a thing as too far into the cornfields. Is Westfield one of those spots that is just a bit too much of a jaunt for you?
Westfield is just at the northern border of what is still considered to be the suburbs surrounding Indianapolis. The north side extends farther than all other suburban sprawl around Indy, which makes sense as this is the direction stretching toward Chicago. But while it is indeed, on the more distant side, Westfield is still considered to be an Indy suburb, and it's growing rapidly.
Westfield is a quickly growing Indianapolis suburb
In 2000, Westfield had just 6,000 residents, and over the last twenty years that number has grown to around 50,000 people. For those who don't visit Westfield often, it probably seems there is always something new being built, or new businesses taking up shop. The Westfield of the early 00's indeed looked much different from what you will see today. In another five to ten years, it will again likely be hardly recognizable.
North of 191st Street is where a great deal of the recent growth in the city has bloomed. State Road 32 has become extremely commercial and is now a popular area for residents to shop, dine, and find…well, just about anything they could need! Where US 31 and 146th street merge is also rapidly growing and is one of the most desirable parts of town to live in. This is because it has a little bit of everything to offer.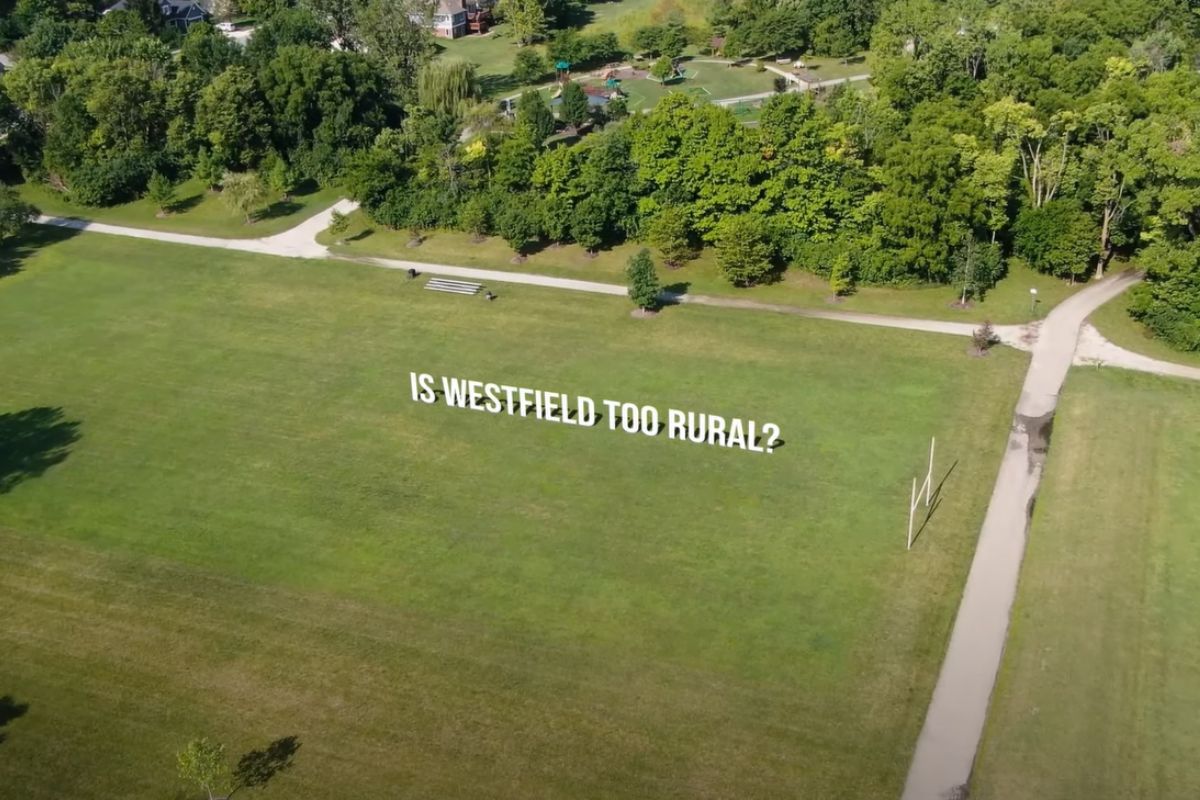 How rural is too rural for you?
As Westfield continues to grow, some parts of town remain more rural. Westfield is swiftly "filling in" around the towns to its borders. But there are still some areas where you will mostly find only farmhouses and large expanses of agricultural land. The north side of Westfield is the least developed part of town, as you get farther and farther away from Indianapolis. While Westfield is still growing, this area is likely to remain quieter and less suburban.
If you want to enjoy all Westfield has to offer, but you don't want to be living out in the boondocks, you needn't worry about finding an area in Westfield that is not too rural. You can find a little bit of everything in Westfield, so if you would like a bit of a feeling of countryside while still being close to all the amenities listed above, this is the perfect place to call home. If you like Westfield but think it's still just a bit too sleepy for you, it could still be a great place to invest in a home. The writing is on the wall, Westfield is only going to keep growing!
How far is Westfield from Indianapolis?
Depending on what part of town you live in, Westfield is about ten miles from Indianapolis, or a twenty minute drive. During peak traffic hours the drive could be longer. How often you drive into the city could of course influence your decision to live in Westfield, as well. If you work in Carmel, or Zionsville, or anywhere else on the north side, you might not head into Indianapolis all that often. If you work in Downtown Indy, that drive could be a bit much.
*Living on the north side of Westfield will not only be more rural, but will also make your drive to Indianapolis more lengthy. So if you are worried about being too far from the city, keep your home search narrowed down and don't include homes on the far north side of Westfield.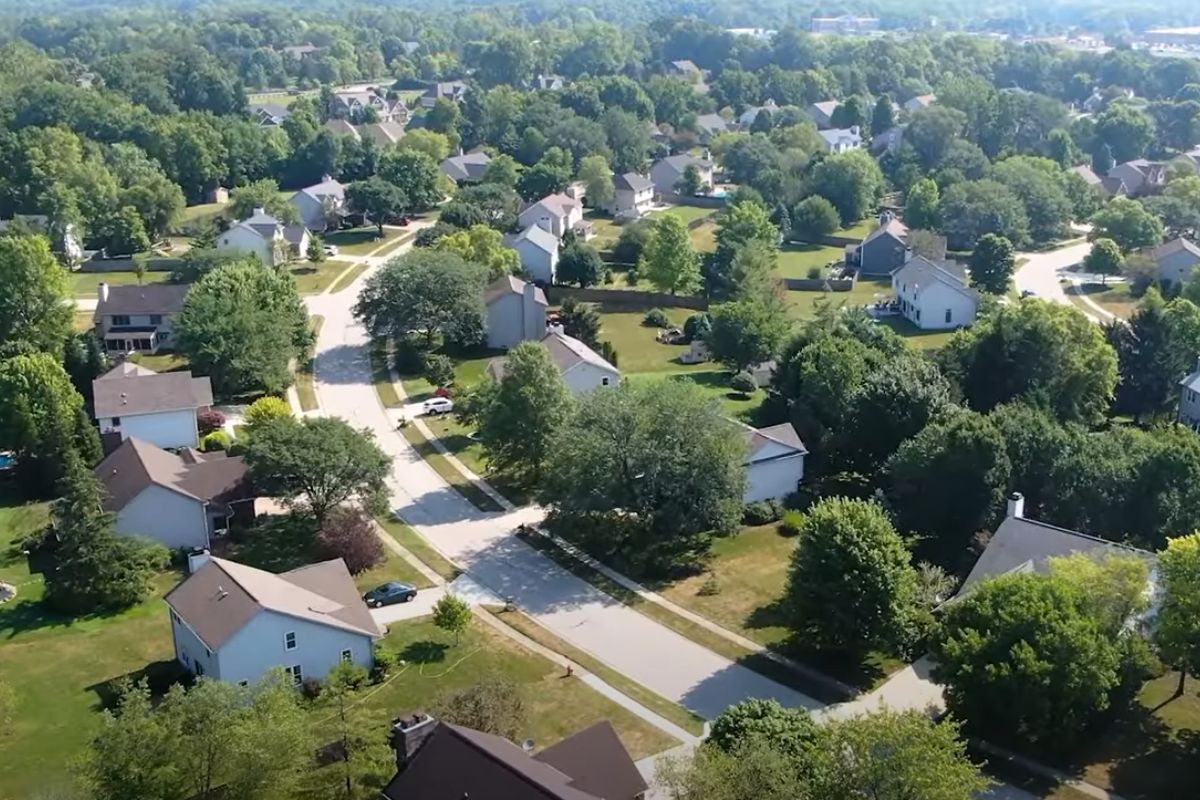 Reasons to love living in Westfield, IN
Westfield offers residents a high quality of life
Westfield has fantastic schools, ample employment opportunities, and a family friendly community atmosphere. Some of the best public schools in the state are located in Westfield. One of the clearest indicators of the family-centric atmosphere in Westfield is the construction of Grand Park, the largest youth sports complex in the country. 
Grand Park has 26 baseball fields, 31 multipurpose fields, 3 indoor fields, a basketball complex, and over 10 miles of trails running throughout the park. You would struggle to find any kind of activity your child can't be involved in in Westfield. The facility is open to guests to utilize for pickup games, and there is plenty of room, so you won't usually have to worry about finding a field.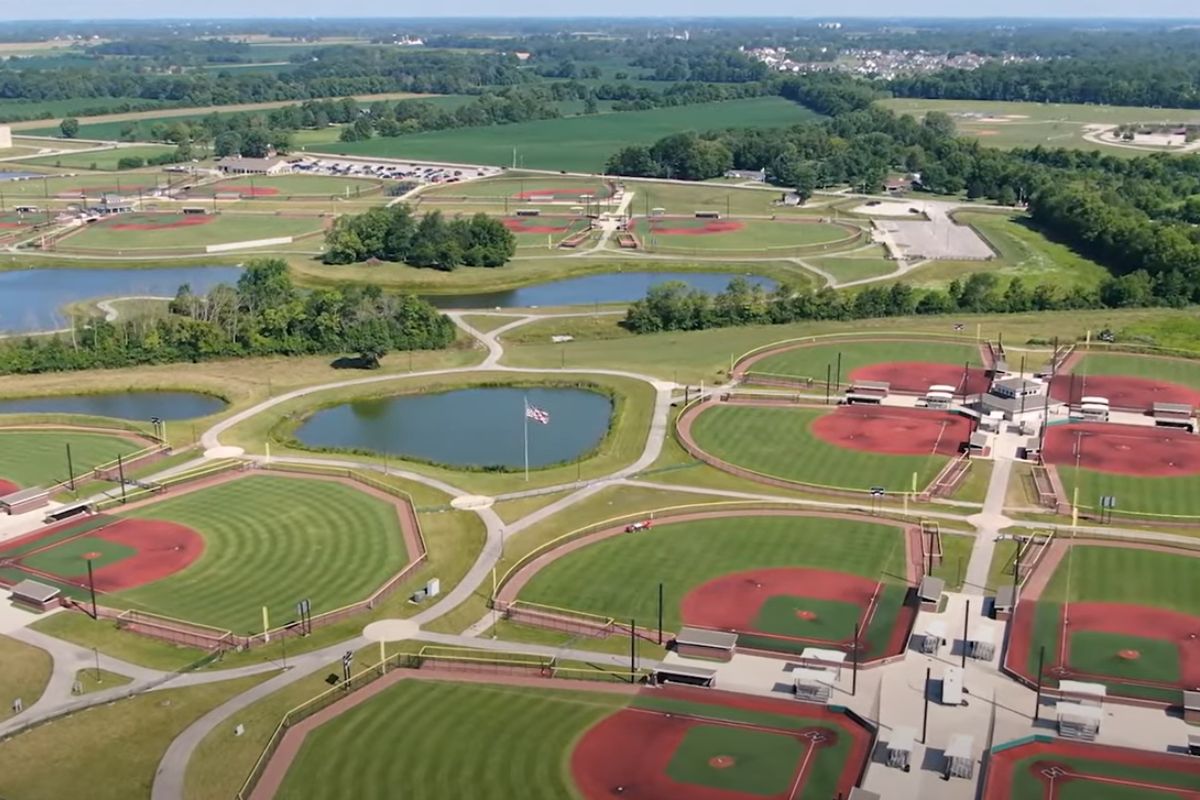 Westfield is aesthetic and safe
Despite its rapid growth, Westfield has done an excellent job in maintaining all of the town infrastructure and including aesthetics in design decisions. This doesn't necessarily mean every place of business is flocked with landscaping and every road has a tree lined promenade running down it. But in general Westfield is a lovely looking place.
The city planning has made a conscious effort to create a visually pleasing environment. The roads are easy to navigate, sidewalks are wide and well paved, and you rarely see trash or graffiti around town. With tourism dollars coming into Westfield from places like the aforementioned Grand Park, this constant upgrade and growth is well supported financially. As it continues on its path to being one of the most premier neighborhoods in Indianapolis, Westfield only grows more attractive each year.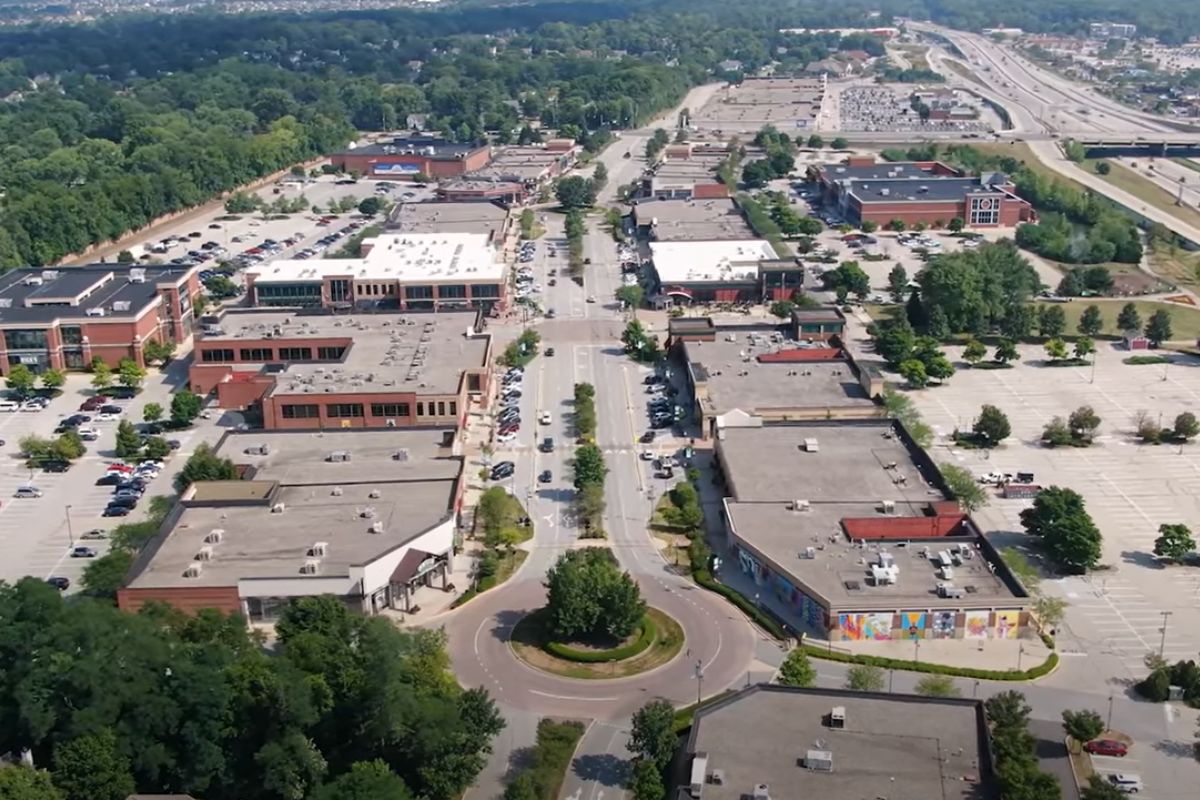 Westfield is not a crowded place to live
Westfield is a large area. Even with its hasty growth over the last two decades, there is plenty of room to go around in Westfield before things ever start to feel crowded.  This means there is more room for subdivisions with large yards. Or if you are interested in owning a bit of land, Westfield would be the kind of place where you could have that. 
There are still plenty of green spaces yet to be filled with neighborhoods and shopping centers. For some, this spread-out feeling might be a con. But for most of those looking for space and fresh air to raise their family in, Westfield is a great place to enjoy everything the northern suburbs have to offer, and still have a space of your own.
Fun things to do in Westfield, IN
Visit Downtown Westfield: Downtown Westfield is full of small-town charm. Here, you'll find plenty of places to enjoy a bite to eat, take in local art, and gather with friends and family. There is always something new in Downtown Westfield, you never know just what you will find.
Enjoy The Monon Trail: The Monon Trail, a 27-mile-long rail-trail that connects Indianapolis to the northern suburbs, runs through Westfield, and is the perfect place to enjoy getting out on foot (or bike!) and taking in Indiana's natural beauty.
Grab a glass at Urban Vines Winery & Brewery: If you love wine and craft beer tastings, live music, and a charming aesthetic, Urban Vines is the place to imbibe and unwind. During the winter months, you can even rent an igloo to cozy up in and enjoy your beverage!
Try the local foodie fare: The foodie scene in Westfield has grown as rapidly as the city itself. From casual dining to upscale experiences, you can find a wide range of culinary options in Westfield.
Take in a play at Westfield Playhouse: For the lover of the theater, there's always something showing at the Westfield Playhouse. During the theatrical season, the playhouse puts on a variety of plays, musicals, and other performances. Check out their season to see what's behind the curtain!
Browse the Westfield Farmers Market: What better way to enjoy the local bounty than a trip to the farmers market? During the spring, summer, and fall, locals and visitors can browse the market and take home a variety of locally sourced produce, goods, and even small gifts.
Takeaway – Is Westfield too rural?
To summarize, yes, Westfield is one of the more rural suburbs of Indianapolis, but none of it is as rural as it seems to have a reputation for being. If you're thinking of moving to Westfield, it's certainly worth a visit. Drive around, look at the parks, schools, and shopping areas, and scope out a few neighborhoods you like the look of. Living anywhere is what you make of it, and Westfield, Indiana, is a fantastic place to call home.
Are you thinking of moving to the Indianapolis Metro Area? Whether Westfield is the fit for you, or any of the other fantastic Indy suburbs, we can find the perfect fit for you. Reach out to me at Compton Realty, today!