Living in Brownsburg vs Indianapolis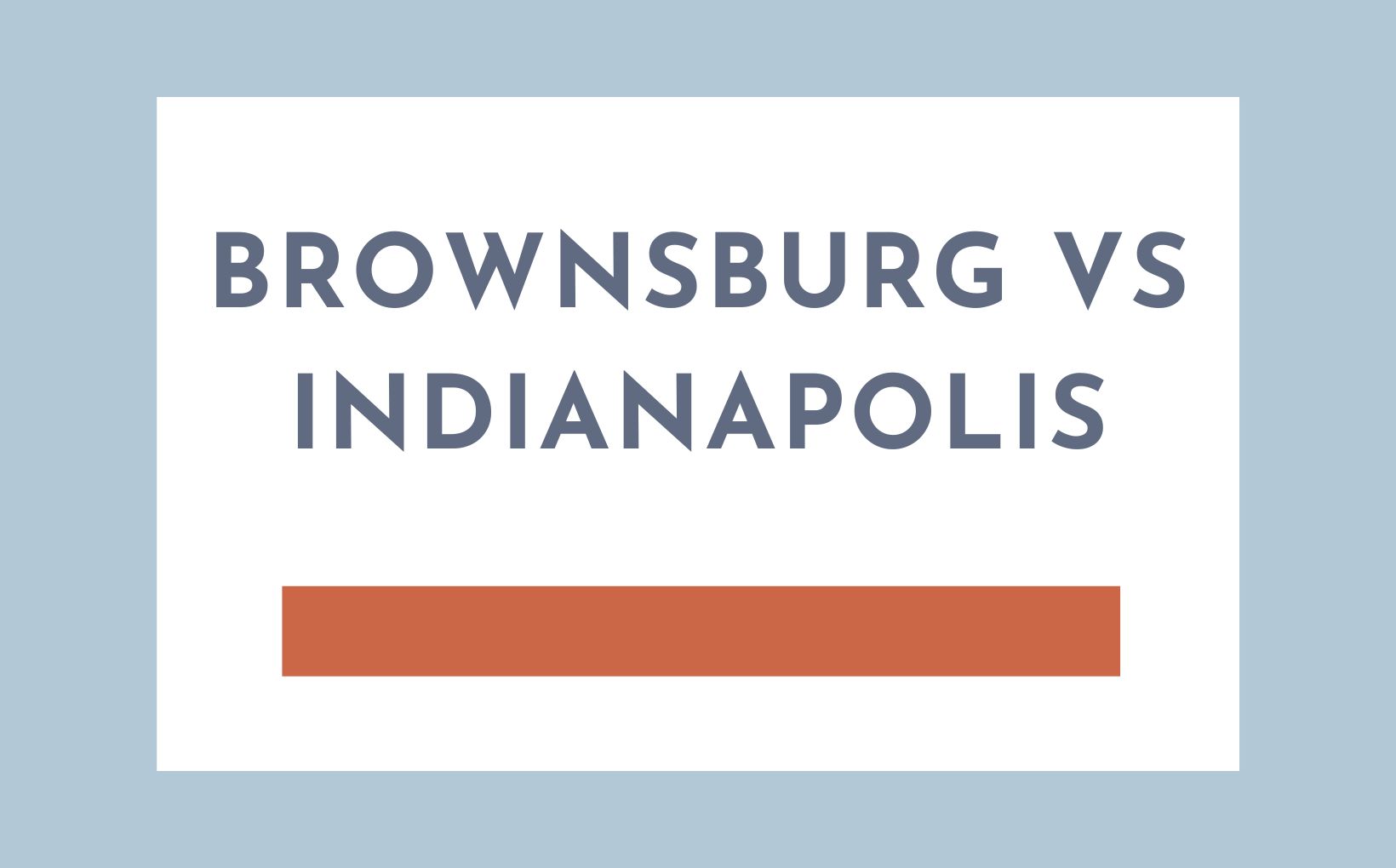 Brownsburg is a popular suburb of Indianapolis, but its borders can be confusing! If you are thinking of moving to Indianapolis and Brownsburg is on your radar, you might have a hard time figuring out where exactly the city ends, and the suburbs begin. Turns out, it doesn't really matter, but it's worth looking into to make sure you end up in just the right part of the city for you and your lifestyle. Find out what it's like living in Brownsburg vs Indianapolis:
Where does Indianapolis end and the suburbs begin?
The suburbs surrounding Indianapolis are well known for their superb school systems. If you're considering moving to one of these areas to be in the school system, it's important to remember that you can't just search for an address within that township, because some homes within the district still have an Indianapolis address.
Brownsburg, Indiana, is a great example of this conundrum. This suburb of just about 30,000 people has every amenity, a high quality of life, and easy access to one of the nation's most beautiful municipal parks. But where does it actually start?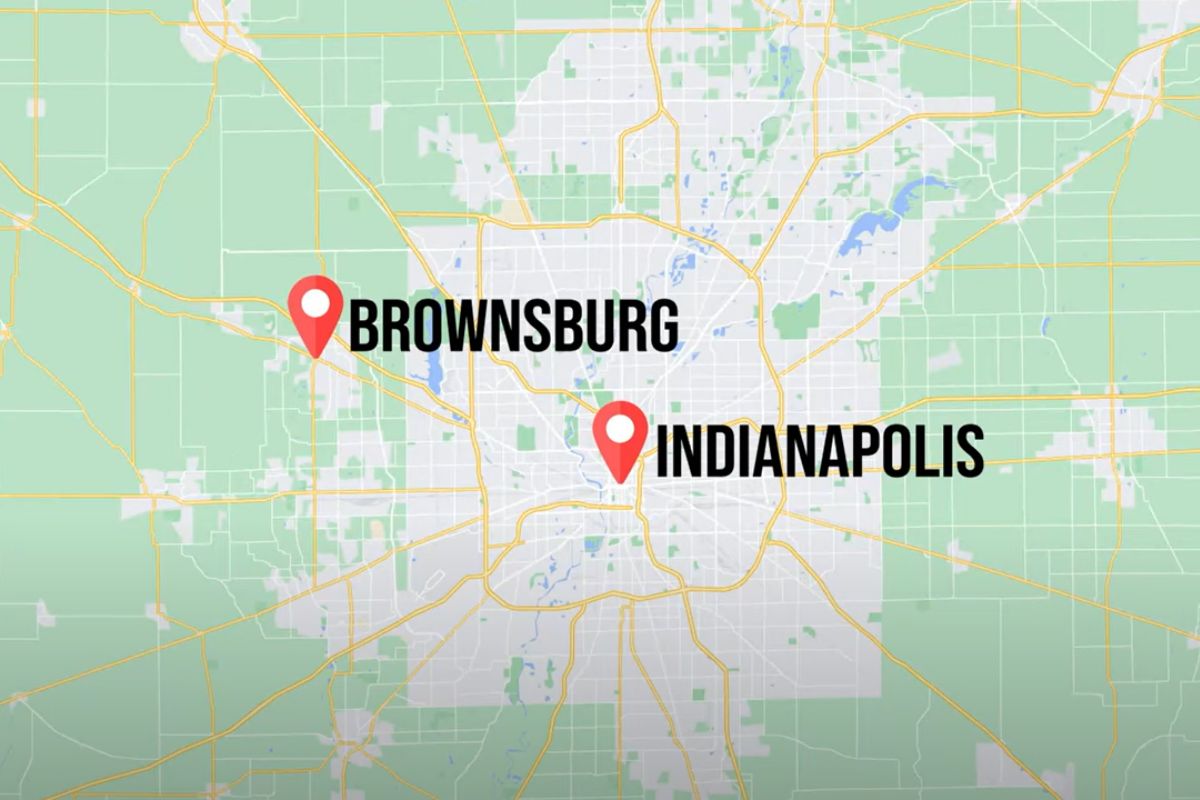 You can live in Brownsburg and not live in Brownsburg
Brownsburg is a popular, family friendly place to live. While it's not as well known as other nearby suburbs like Carmel, Fishers, or Zionsville, it offers all of the same amenities, including great schools. If you want to live in Brownsburg to take advantage of these good schools, don't limit your search to only homes with a Brownsburg address.
There is an area between Indianapolis and Brownsburg that actually still has Indianapolis addresses due to its proximity to the city. But it is far enough into the Brownsburg area to be within its school district. This means if you are looking for a home here, be sure to express to your realtor that you are interested in looking at homes that might actually have an Indy address but will still really be considered to be in Brownsburg.
If you want to live in Brownsburg for the wonderful schools and suburban lifestyle, but like to head into the city more often, this middle ground could actually be a great place for you. This confusing middle ground is present in nearly all of the suburbs that share one border with Indianapolis proper. This isn't the case in, let's say, the area in which Avon borders Brownsburg. That definite line is more clear; you are either in Avon or Brownsburg.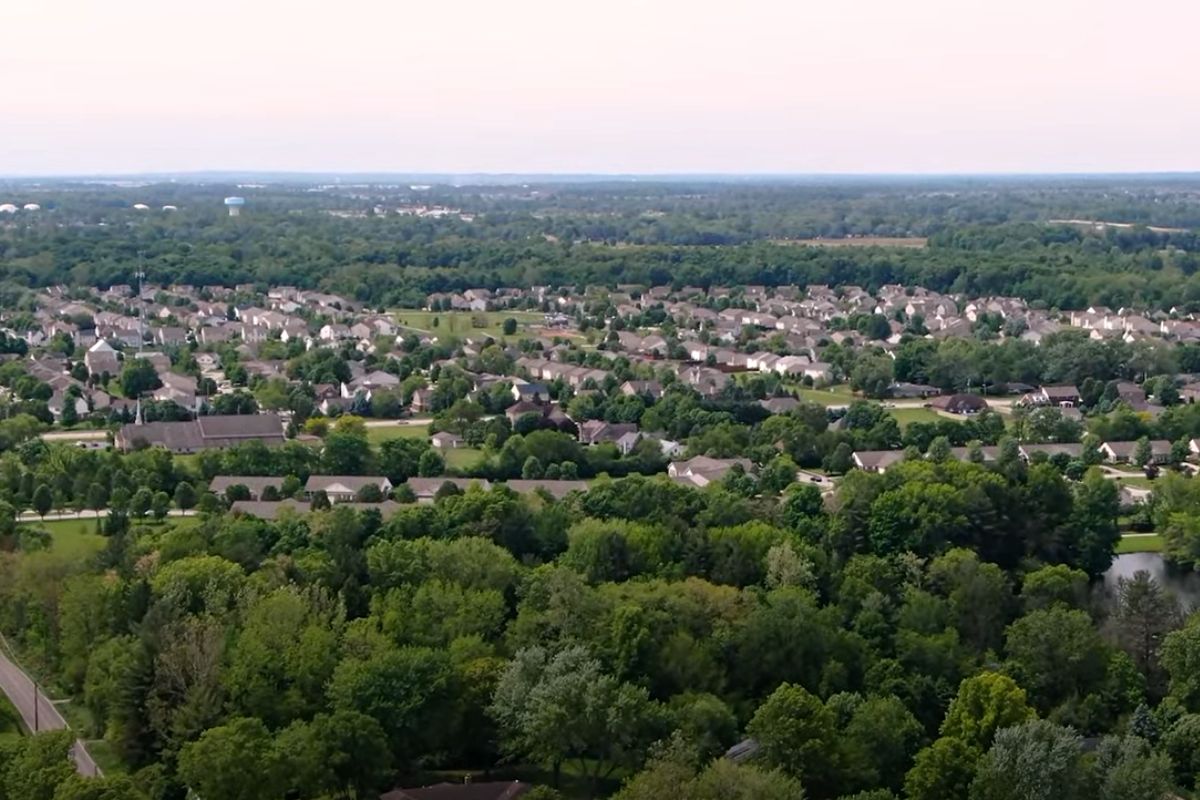 Living in Eagle Creek
One of the most beautiful areas of Brownsburg to call home is Eagle Creek. This particular part of Brownsburg has an Indianapolis address, but don't let that discourage you. Eagle Creek is one of the largest municipal parks in the country. Plus it offers running and biking paths, picnic areas, access to its beautiful reservoir, and even waterfront properties. Unlike some of the rowdier waterfront areas in the Indy metro, the water in Eagle Creek is part of a nature preserve. This means no motor boats or jet skiing, only manually powered boats like kayaks and rowboats. This pristine area is truly one of Indianapolis' best kept secrets.
Reasons to love Brownsburg, Indiana
Brownsburg is well located and offers easy access into the city
Brownsburg is located on the far western edge of the Indianapolis area, just north of Avon, Indiana. Living in Brownsburg offers easy access into the city, as Interstate 74 runs from Indianapolis through the north side of Brownsburg. On average, depending on where you live in Brownsburg and where you are headed in Indianapolis or downtown, this drive will rarely take over thirty minutes.
Brownsburg is an affordable place to buy a home
During the 90's the population of Brownsburg was about 7,600 people. Today, that number is nearly 30,000. The exponential growth the area has seen in the last thirty years supports a clear trend that this desirable Indianapolis suburb is growing, and it's accommodating well.
As homes grow more and more expensive in the Indianapolis area, Brownsburg remains a relatively affordable place to buy. The median home sale price in Brownsburg is about $235,000 for a single-family home.
Of course, you can find homes for much more, and some for less, but for a median price that is very reasonable. If you're really looking for something small, you can even find homes in the $200,000 range, and they aren't totally dilapidated or in terrible parts of town.
In fact, Brownsburg doesn't really have bad parts of town. Even the older areas are well kept and very safe. It is easy to see when you drive around that this is a safe place for anyone to live, families or singles.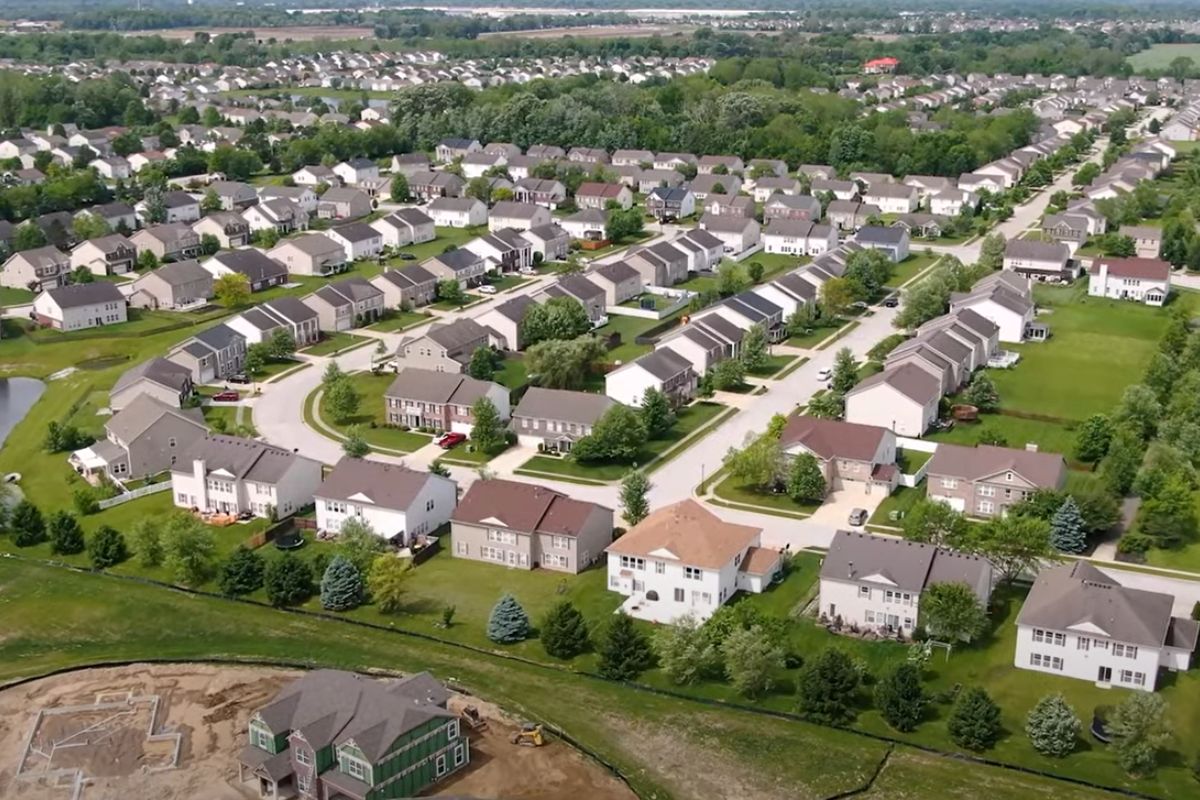 Brownsburg is full of parks and green spaces
We mentioned the great offerings of Eagle Creek, but there are plenty of parks and greenspace all throughout Brownsburg. Even if you don't have much of a yard, there are plenty of places to get out and stretch your legs, pack a picnic, or take the dog for a walk.
Arbuckle Acres Park covers an area of about 65 acres, and nearby Williams Park is even bigger. Together the two parks offer residents over 140 acres of park space to enjoy.
Brownsburg has a lot to offer, but it is a quiet place to live. If you like to go out and about with friends, this might not be the place for you. There isn't much of a downtown in Brownsburg, and most of the restaurants are geared toward a family environment.
While this is a safe place for any kind of resident, singles and young professionals might struggle to meet other young people and find things to do together. Luckily, Brownsburg is so well located that it's plenty easy to get into the city if you want to find a more lively crowd on a Saturday night!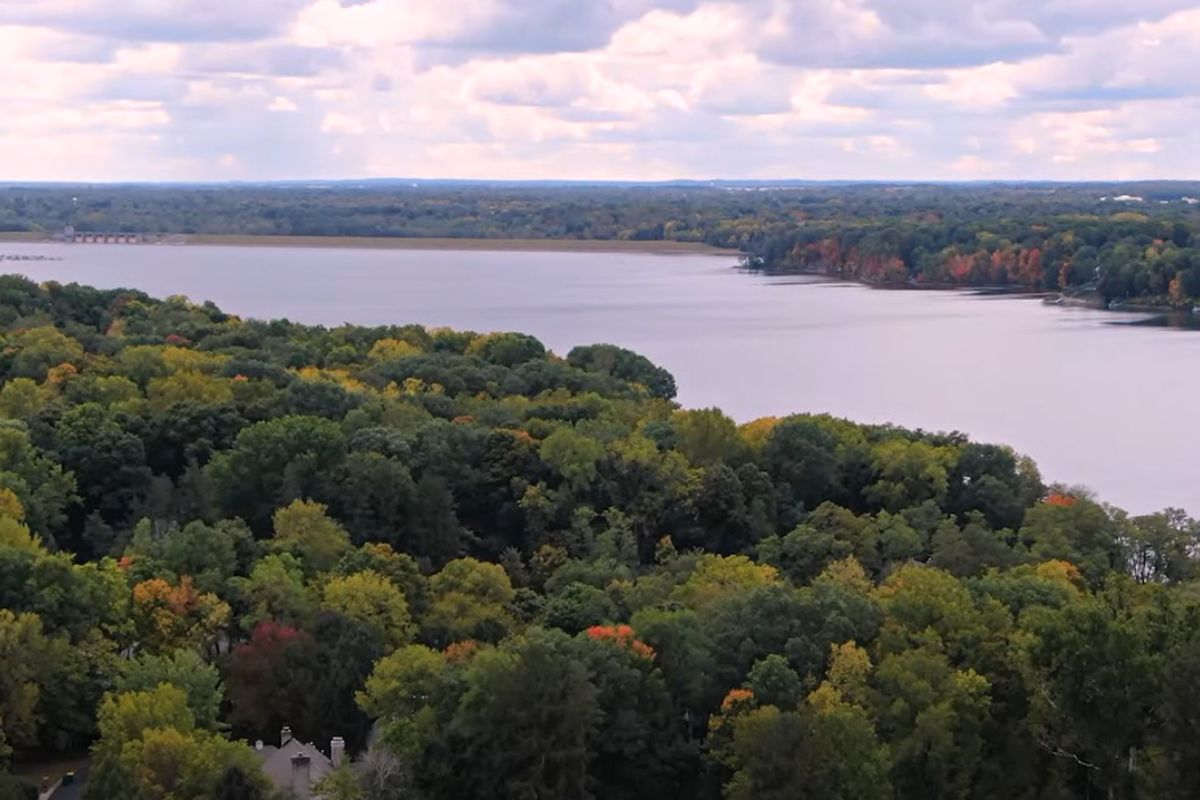 Ready to buy a home for sale in Brownsburg, Indiana?
Are you thinking of moving to Brownsburg, or any of the other great suburbs of Indianapolis? If so, reach out to me at Compton Realty. I would love to help you find your perfect home in Indianapolis, Indiana!