Common Questions about Living in Noblesville Indiana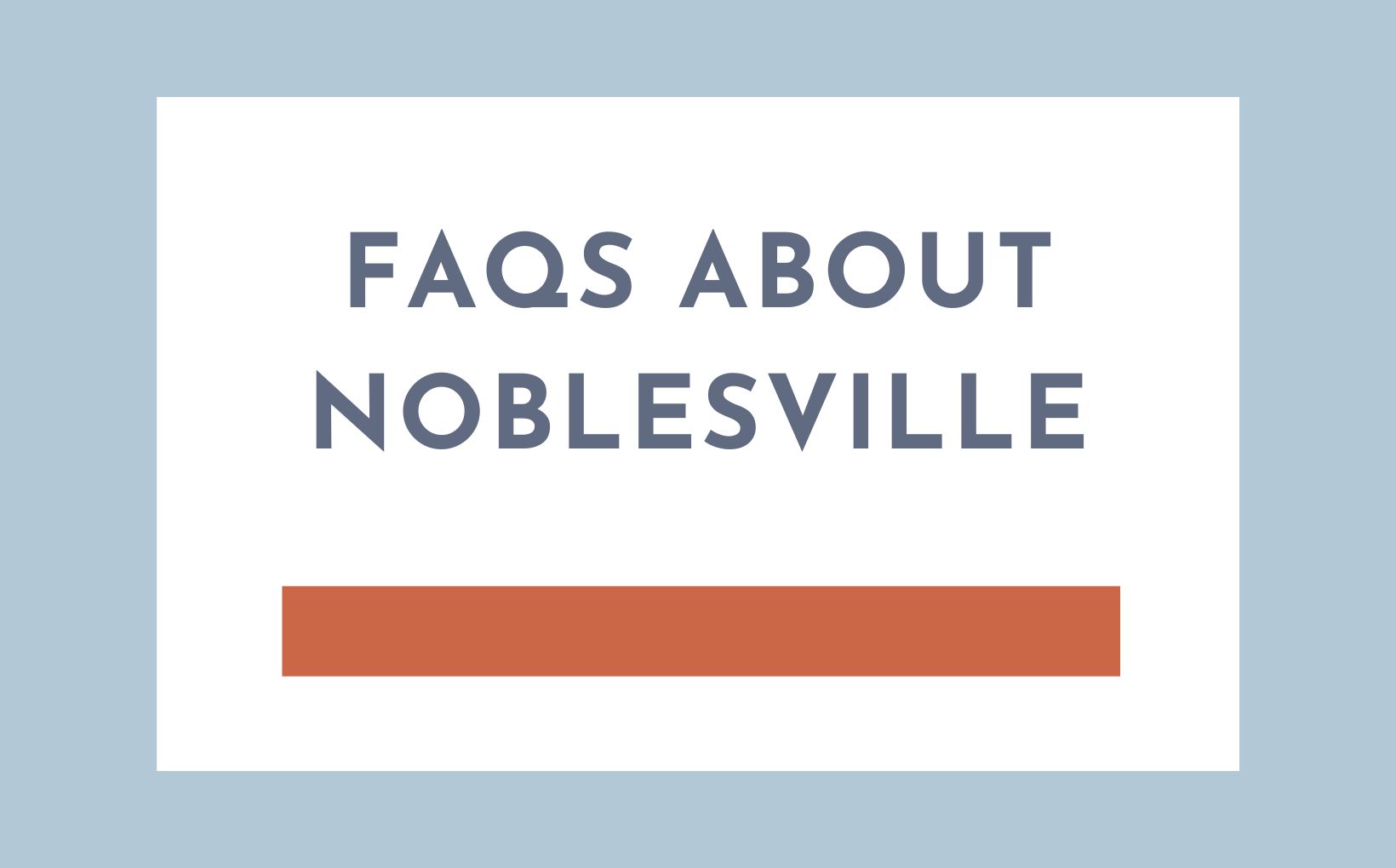 The northern Indianapolis suburbs are some of the most popular places to live in Indianapolis. One of my personal favorite Indy suburbs is Noblesville, Indiana. But for some reason, it doesn't seem to get the credit it deserves! Noblesville is charming, historic, family friendly, and has a great deal of entertainment and amenities. These are a few common questions about living in Noblesville, Indiana that I receive.
Frequently asked Questions about Living in Noblesville
What is there to do in Noblesville?
For some reason, I tend to get a lot of questions about the activity in Noblesville and if there is anything to do for those who live there. Absolutely, there is! In fact, some of the biggest activities in the northern suburbs of Indianapolis are in Noblesville.
Morse Reservoir, one of the Indy Metro's two large reservoirs, is located near Noblesville and provides some of the easiest access to aquatic activities like kayaking, fishing, or even just enjoying a picnic on the shore. Like any city, Noblesville is a place where you can find almost anything fun to do if you really look for it.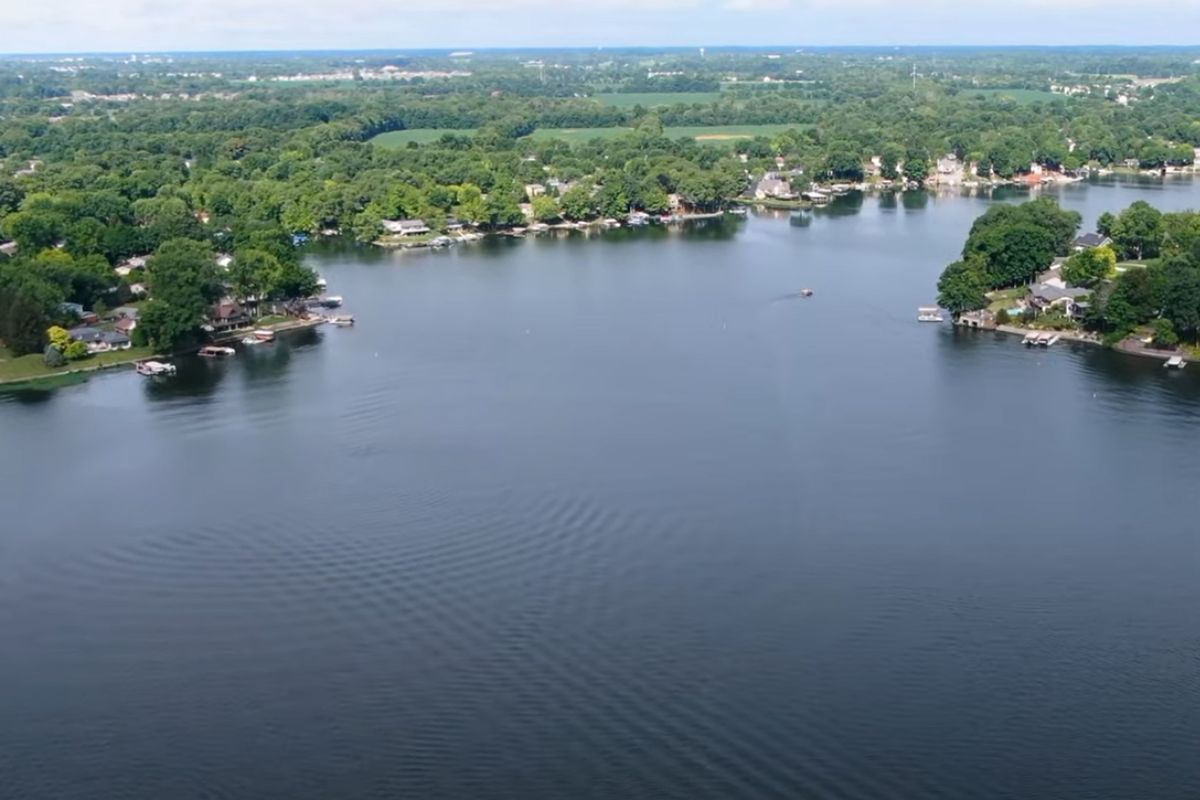 In addition to that, one of the biggest music centers in Indianapolis is in Noblesville, The Rueoff Music Center. If you have lived in Noblesville for many years, you likely still think of it as the Deer Creek Music Center, its previous name. Though this outdoor amphitheater is nestled into a residential suburb of Indianapolis, some of the biggest names in music grace its stage each year.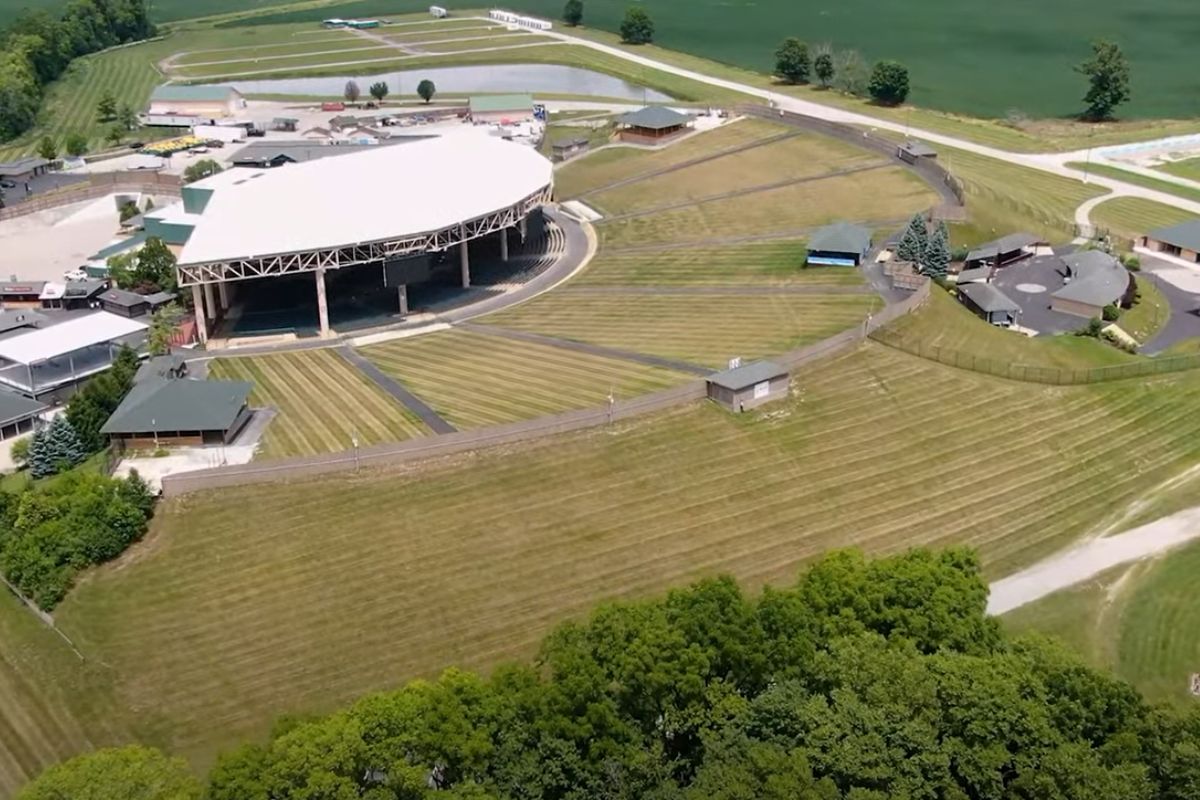 There is also Hamilton Town Center, the outdoor shopping center in Noblesville, which is a great place to shop, mingle, and dine.
If you enjoy golfing, there are plenty of golf courses in Noblesville, both private and public.
Is Noblesville too far north of Indianapolis?
This is of course subjective, because each person's idea of "too far" from the city is a little bit different. Depending on what you need and are looking for, Noblesville might be a bit of a drive from parts of Indianapolis, but generally speaking, it's not too far away. The drive to Indianapolis from Noblesville is about 40 minutes, give or take.
If you work in the city and have to go in and out every single day, this might be a bit too far for your liking. Some people think it's no big deal, especially considering it's a pretty straight shot as I69 and 37 merge and basically head right into Downtown Indianapolis. The drive from Noblesville honestly is pretty comparable to most of the other northern Indy suburbs.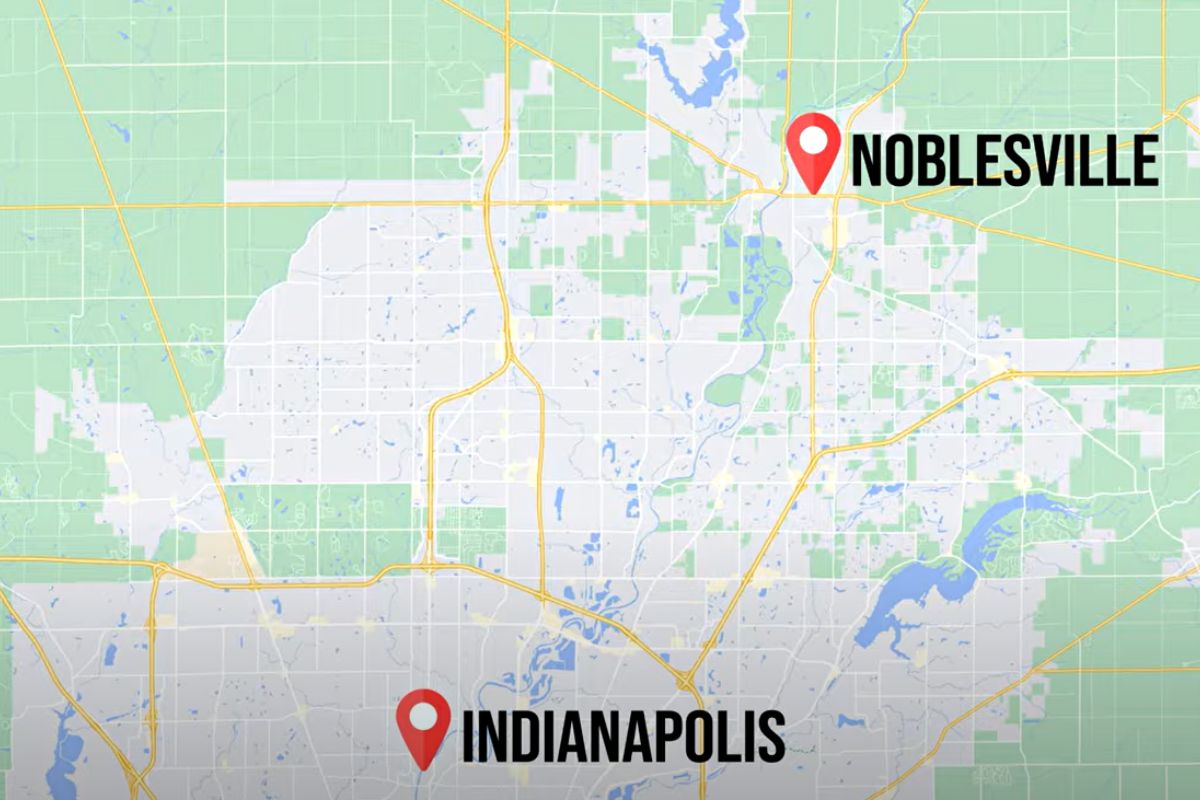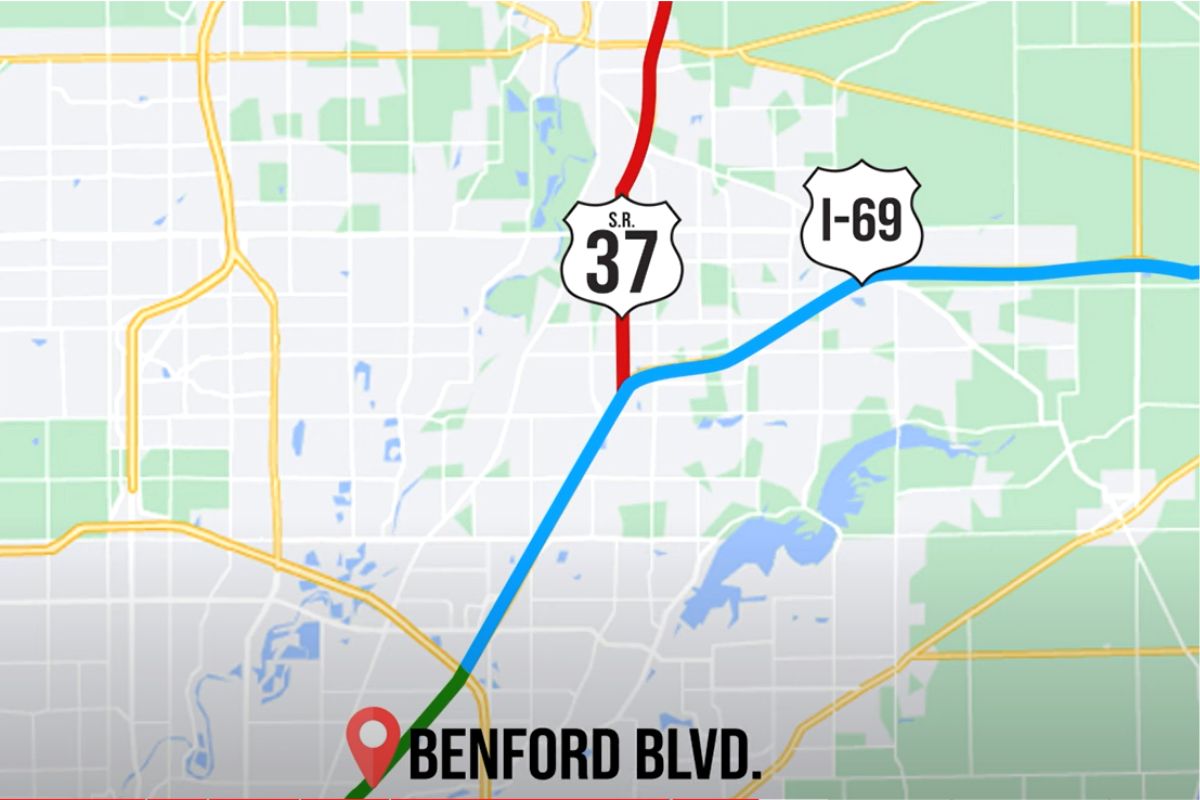 Is Noblesville family-friendly?
Noblesville is a fantastic place to raise a family and be involved in local community events. This suburb has a historic charm that is unique among the northern Indianapolis suburbs. Many of the streets downtown are still cobblestone and are lined with street lamps and storefronts donned in striped awning.
Noblesville is also host to the county seat of Hamilton County. For a cozy little town, there's always something going on, and almost always, the whole family is welcome to join!
The historic courthouse is not only beautiful, but still a thriving part of commerce in the area. The courthouse is located in Historic Noblesville Square. The square is renowned for its history and local vendors, such as boutique ice cream shops and unique home décor offerings. You can find everything from cute clothing shops to do-it-yourself pottery for a fun weekend activity for the whole family. There's always something a little bit different when you visit Noblesville Square, so keep your eyes peeled for treasures hiding around town!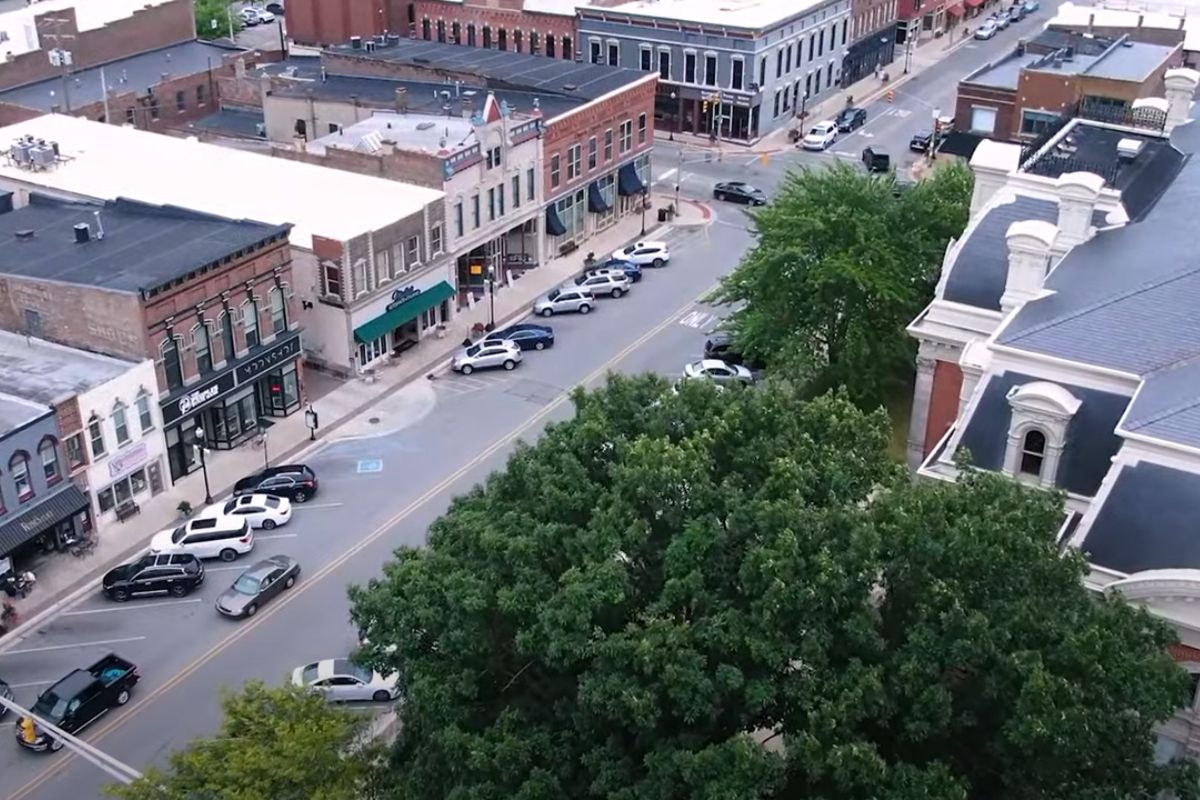 Are the schools good in Noblesville?
The Indianapolis suburbs are well known for having excellent schools, and Noblesville is no exception. Noblesville schools receive an overall A rating on niche.com.
Though perhaps not as well-known as Carmel High School (the biggest school in Indiana) the Noblesville school system is highly rated and remains competitive with other top-ranking schools in the suburbs. Because Noblesville is not quite as large as some of the other suburbs in northern Indianapolis, the schools are less saturated.
Noblesville is the perfect size for great public schools because it's big enough to remain competitive in rank, but small enough to allow for ample participation and student/teacher interaction. Students in Noblesville have plenty of opportunity to be involved in sports, clubs, theater, and other extracurricular activities that can be restrictive at some of the larger northern Indianapolis schools.
Noblesville schools do a superb job of setting students up for success in college and beyond.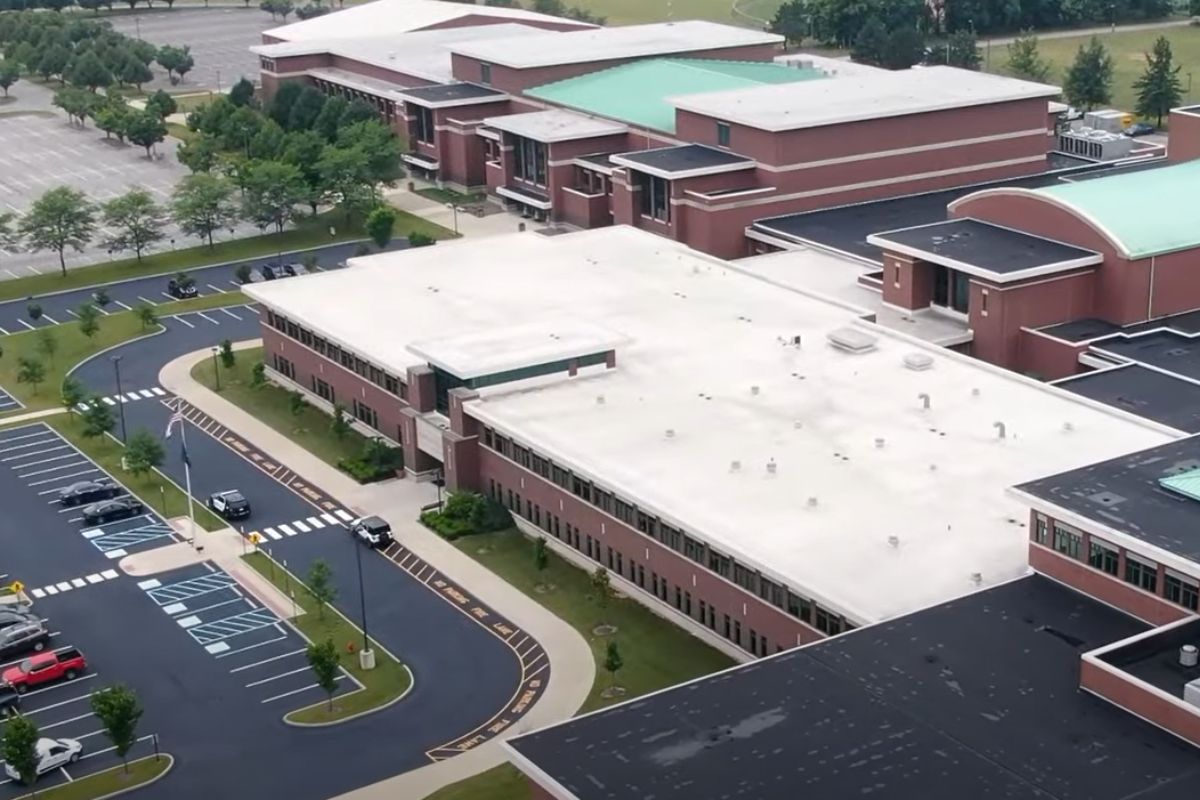 Why don't I hear more about Noblesville?
This one, I truly cannot answer, because I can think of absolutely no reason why Noblesville is seemingly less popular than many of the other northern Indianapolis suburbs. Carmel, Fishers, Zionsville, Westfield…these are all very well-known and oft mentioned suburbs on the north side.
Yet Noblesville still somehow often gets missed in this list. It isn't a small place; Noblesville has a population of about 60,000 people. There are great amenities, schools, and housing options. Noblesville really has everything, so I'm not sure why more people aren't talking about it. But they should be!
Noblesville is a great place to call home. If you want to live in the popular northern Indianapolis suburbs and you want to have a safe, affordable, aesthetic place to live, Noblesville is worth checking out. It might not have the name clout as Zionsville, or Carmel, but the popularity of Noblesville is without a doubt on the rise.
It's not unlikely that in a few years it will be harder to buy homes in Noblesville, and the cost of living will probably be higher as well. If you think you might like living here, now is a great time to buy while homes are still plentiful and relatively affordable.
Want to start looking at homes for sale in Noblesville Indiana?
Are you thinking of moving to Noblesville, or anywhere else in the Indianapolis Metro Area? If so, reach out to me today at Compton Realty. I would love to help you find your next home in Indianapolis, Indiana.