Top Reasons to Live in Greenwood Indiana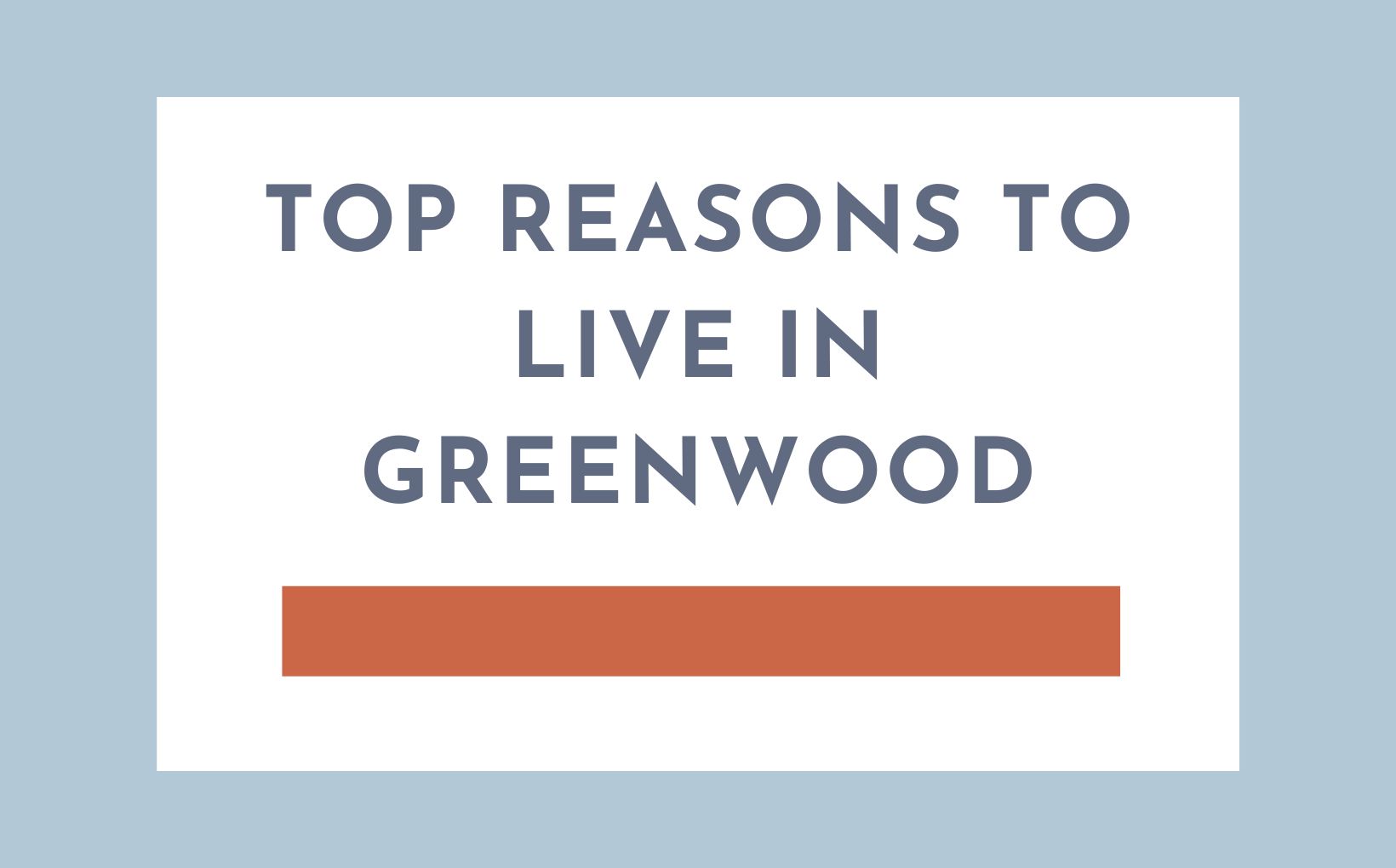 Have you thought about moving to Greenwood, Indiana? This popular suburb of Indianapolis is a family-friendly, spacious, and affordable place to call home. If you want to live in an Indianapolis suburb that will provide a high quality of life, beautiful public green spaces, great schools, and a lot of housing options, check out the top reasons to live in Greenwood, Indiana.
Four Reasons to live in Greenwood, Indiana
Greenwood is an affordable suburb of Indianapolis
Greenwood is much bigger than many people realize, and it offers a great deal of housing options for a surprisingly low price. The cost of housing in Greenwood is extremely affordable, especially with the rising housing cost standards. The median home price is about $228,000. If you can spring a little higher than that, perhaps in the $250K or $300K, your options open up significantly. As the fourth largest suburb of Indianapolis, this means there is a lot to choose from whether your budget is on the lower or higher end of the average price tag.
In some of the other large suburbs of Indianapolis, you will struggle to find a home for sale under $300,000, and you definitely won't get as much as you might in Greenwood. This attractive price point combined with the freedom to pick and choose is one of the biggest draws to this neighborhood. In more upscale areas, like Carmel and Zionsville, you almost can't even break in under $300K.
In Greenwood, you will find plenty of options under this price. While you might have four or five options to choose from elsewhere, that could translate to ten or even twenty in Greenwood.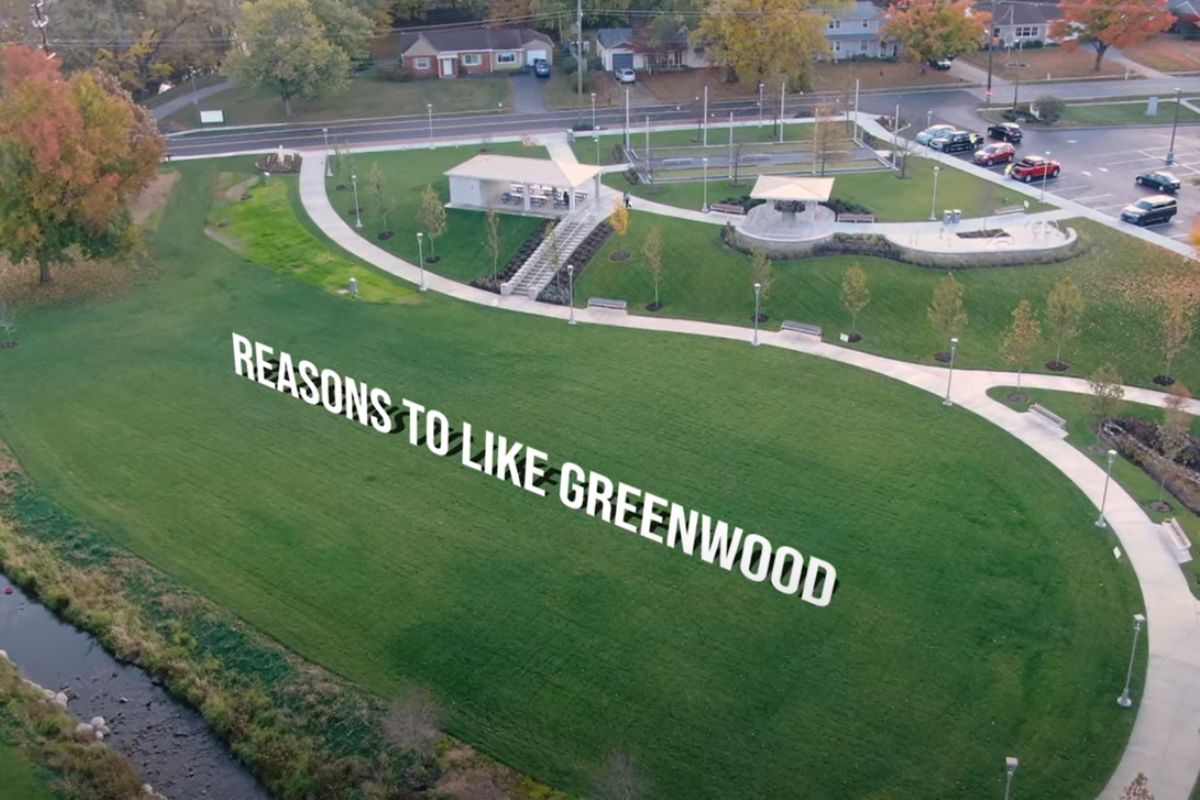 Greenwood is well located for a variety of reasons
Greenwood is also a great place to live if you enjoy heading into Downtown Indianapolis often. From almost any point in Greenwood you are less than thirty minutes from Downtown Indianapolis. Many of the most popular Indianapolis suburbs, such as Carmel and Fishers, are quite a jog from downtown.  As a general rule of thumb, the further south you get into Greenwood, the less nightlife and entertainment you will find, and the more residential and family oriented it will feel.
Greenwood really doesn't have much of a downtown district of its own, so if you want to live close to the action, staying as far north as you can will keep you closer to Downtown Indy.
If you want to get out of the plains of northern Indiana and into the hilly countryside, living in Greenwood puts you much closer to southern Indiana.  There is so much to see and do in southern Indiana.
And if you like to get out in nature, living in Greenwood will put you closer to the action. Brown County Indiana, made famous for the gorgeous colors of its changing leaves in the fall, is a stunning part of the state. It's a place where visitors can enjoy camping, hiking, mountain biking, and more. Bloomington, Indiana, home of Indiana University, is an extremely charming town with a great deal of restaurants and breweries to enjoy. Greenwood is a great place to be if you like to get out of town often, there are countless options!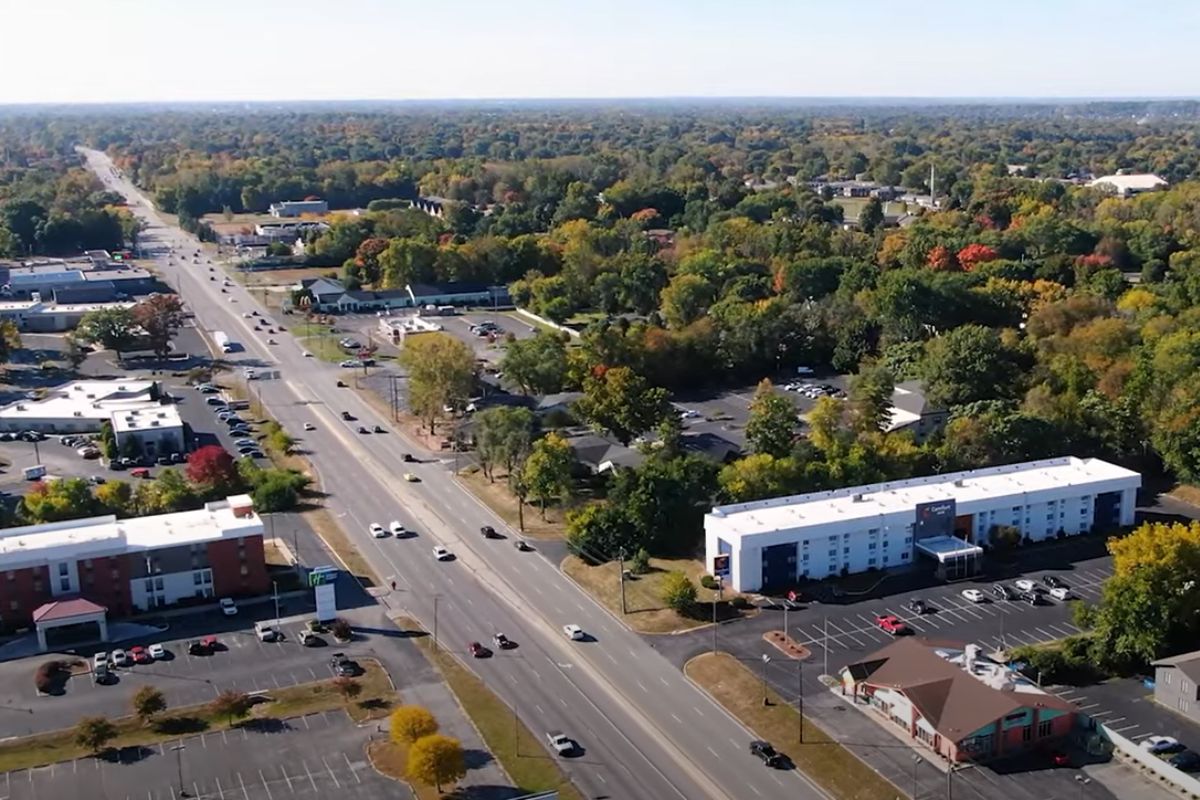 Greenwood Indiana is great for families
Greenwood is a very family friendly place to call home! Within this suburb there are three public school systems, and all of the schools in Greenwood are exceptional. This not only gives you plenty of options when deciding where to live, but it helps kids thrive as well. When all of the students of Greenwood aren't condensed into one massive school, there is more opportunity for individual attention both in studies and extracurricular activities.
All of the schools in Greenwood are tremendously well rated as well, so you really can't go wrong when deciding which of them is the right fit for your family.
Greenwood may be big and spread out, but there are amenities around every corner. Unlike some of the other Indy suburbs that are known for being a little too spacious, like West Carmel, you don't feel the "out in the middle of nowhere" feeling in Greenwood that you might find elsewhere. Every store, retailer, chain restaurant and coffee shop you can imagine can be found in Greenwood. The Greenwood Park Mall is a great one stop shop for all your shopping needs, and of course a lunch stop to refuel for more retail therapy!
There are over 400 acres of park space in Greenwood, so if shopping isn't your vibe, go get some fresh air! The Greenwood Amphitheatre is a perfect way to enjoy those Indiana summer nights with free outdoor concerts.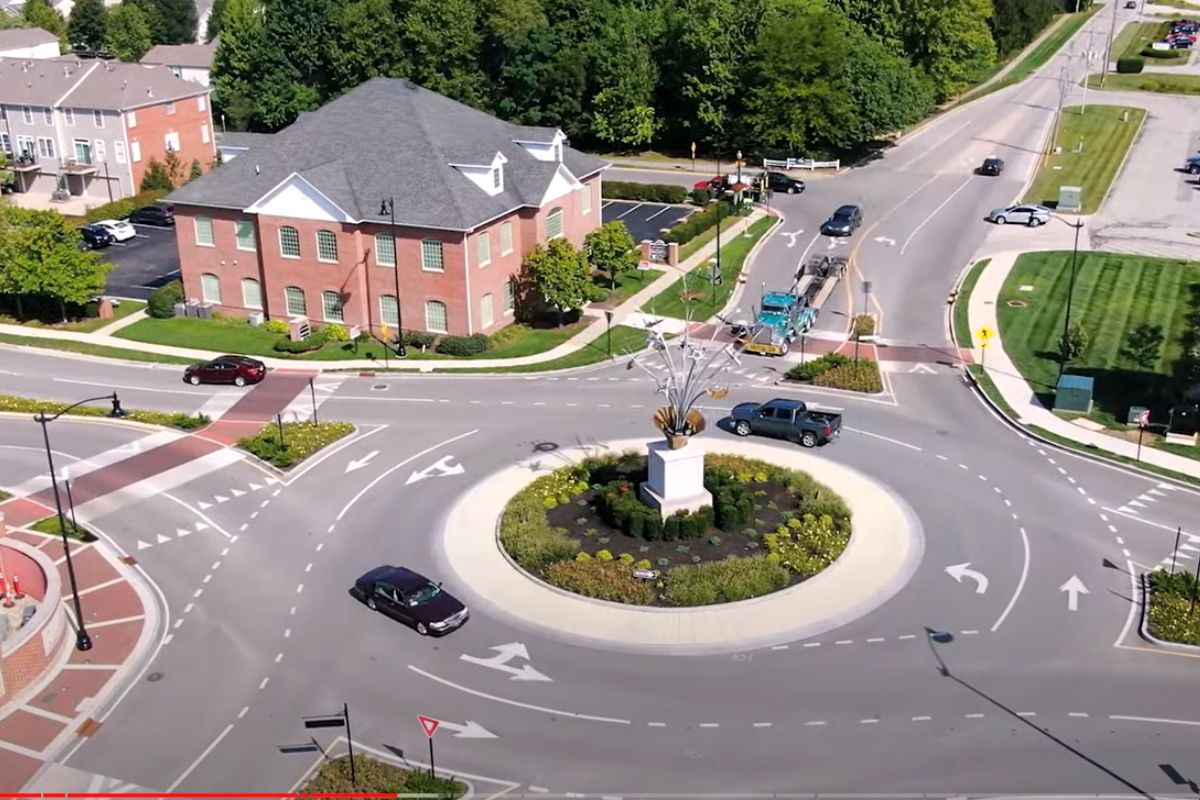 Greenwood offers a lot of space
Greenwood is located in Johnson County, the county bordering the southern border of Marion County, which Indianapolis is in. Close to a million people live in Marion County, making it very densely populated, especially for the Midwest. That's just about 2,500 people per square mile! There are only about 160,000 people living in Johnson County, and just 60,000 of them call Greenwood home. That translates to a lot of room to spread out and have some space, especially if you are used to living in population dense areas. Greenwood makes an excellent relocation spot for families who are tired of paying an arm and a leg to have no yard, garage, or any space to call their own.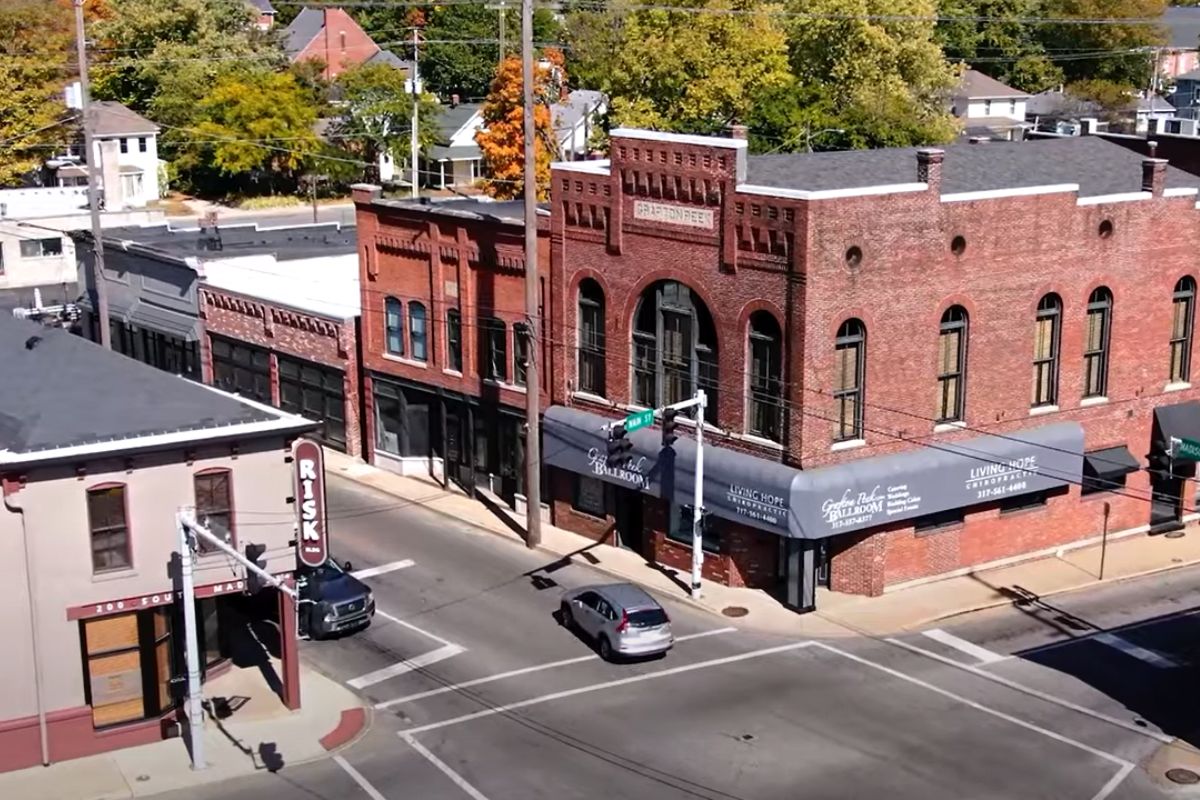 Because Greenwood is so sprawling, many don't even realize how big it actually is. Indeed, it's a spread out town, and getting from one end to the other can take a while. Some feel that Greenwood is too spread out and commercial, with a cookie-cutter feeling that makes different parts of town indistinguishable from each other.
This may be true, but as the town continues to grow it's filling out the gaps between neighborhoods and shopping areas, so it feels less and less spread out with each passing year. The downtown area of Greenwood is growing as well, and will likely catch up to those of similar suburbs in the coming decade or so.
Looking for homes for sale in Greenwood Indiana?
Are you considering moving to Greenwood, Indiana? If you are ready to make this beautiful Indianapolis suburb your home, reach out to me today at Compton Realty. I would love to help you find the perfect home for you and your family in the Indianapolis Metro Area!