3 Pros & 3 Cons of Living in Avon Indiana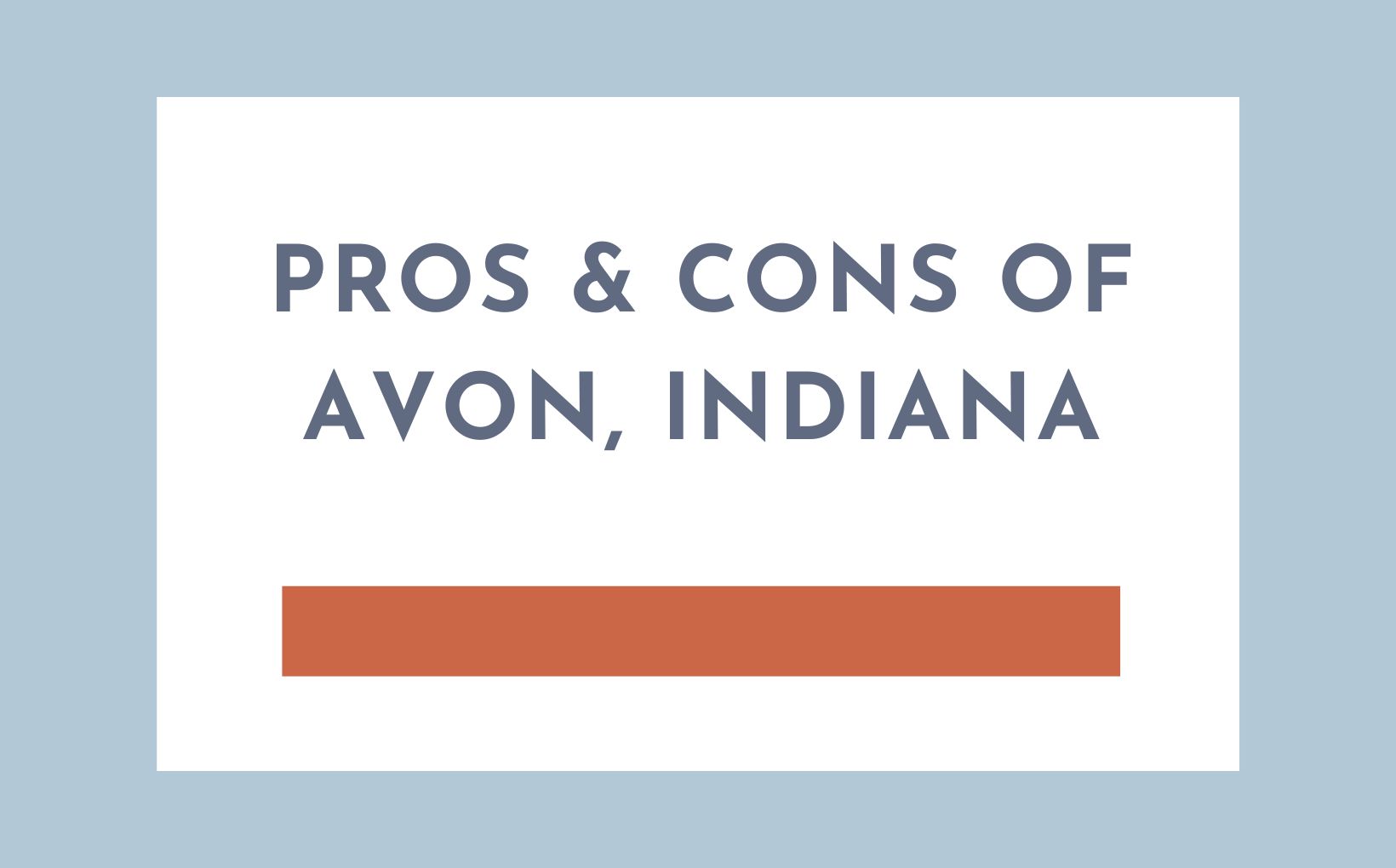 Avon, Indiana, is a popular Indianapolis suburb located on the west side of Indianapolis. With highly rated schools, plenty of amenities, and beautiful parks and public spaces, Avon is a wonderful place to call home. Avon has much to offer, but its surprisingly small population of under 20,000 leads a quiet lifestyle. If you are looking for a place to live in Indianapolis that's safe, comfortable, and close to anything and everything you could need, check out our three pros and cons of living in Avon, Indiana.
Pros of Living in Avon Indiana
1. Avon offers a high quality of life
A high quality of life? What does that even mean? Well, it's general, yes, but it means just that. Just life itself is a little bit better in Avon. The schools are highly rated, the healthcare is great, and every amenity you could think of is available. The school system in Avon receives an A rating on niche.com. Hendricks Regional Health is one of the top rated healthcare systems in the Indy Metro Area, and you don't even have to go into the city to find amazing specialists and primary care doctors. Up and down US 36 you'll find every grocery store, department store, and restaurant you can imagine. There is a lot going on for a not-so-big town.
2. Avon is a quiet suburb
For everything mentioned above, Avon is surprisingly quiet. Some of the bigger suburbs of Indianapolis, such as Greenwood or Carmel, offer the same amenities and quality of life as Avon but are much busier. This is of course great for some people, but others don't care for the hustle and bustle every time they want to leave the house.
In Avon, you can get everything you need, but you can also escape to the quiet residential areas and parks easily. This is especially attractive to families and those who are looking for the quintessential, easygoing Indiana lifestyle.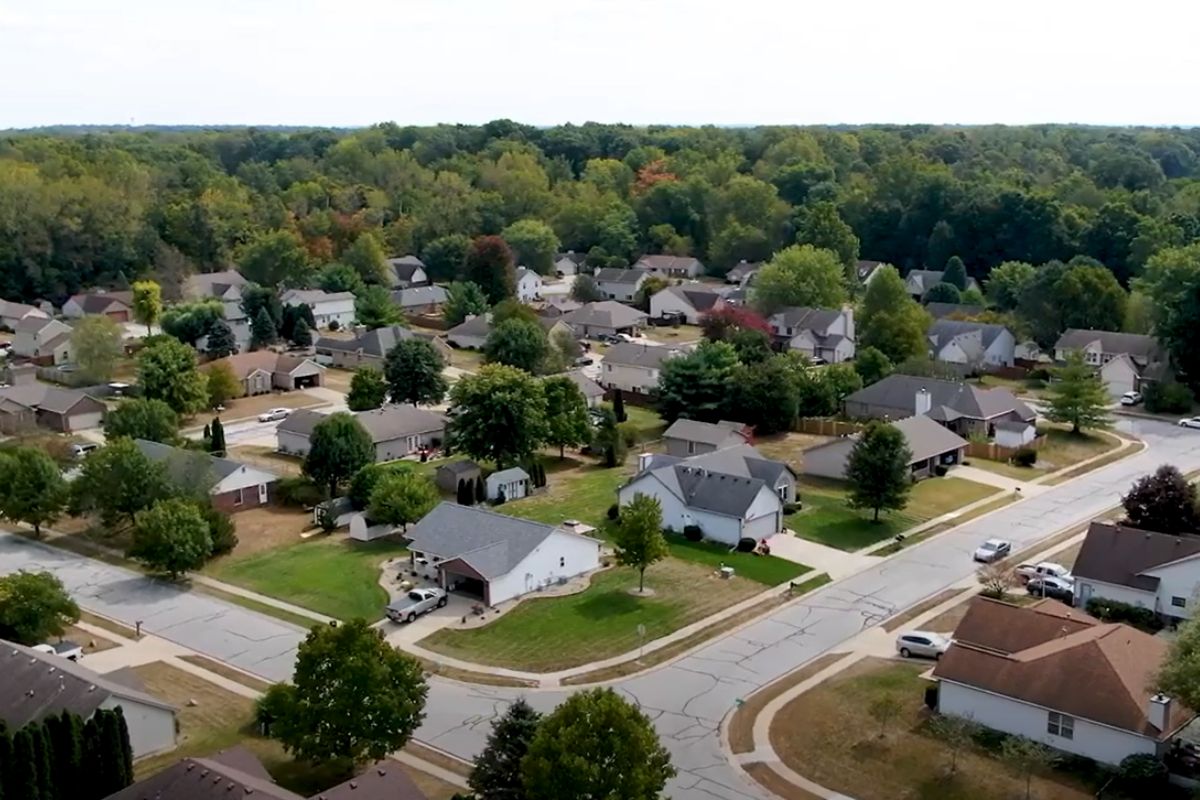 3. Avon is well located
Just to the west of Indianapolis, Avon residents enjoy the perfect location for easy access to and from the city. If you want to live in one of the quieter suburbs of Indianapolis, there are quite a few options, but many of them will leave you feeling like you are living way out in the boondocks.
This isn't a bad thing, of course. Some people are looking for utter solitude. But if you don't want to be too far from the city and her amenities, Avon could be the perfect fit. Due to its western location, if you work on the north side in perhaps Carmel or Fishers, it will still be a lengthy drive from Avon, so keep this in mind if you are thinking of calling Avon home.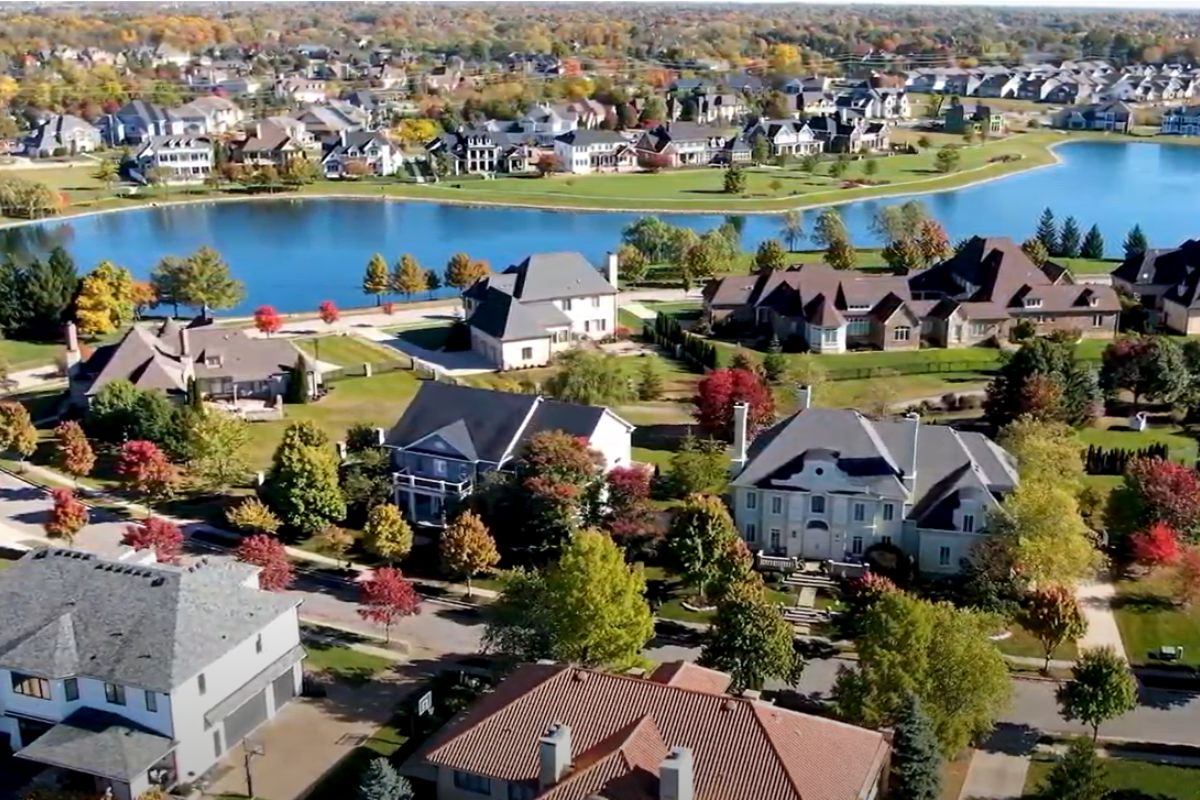 Cons of Living in Avon Indiana
1. Avon is very commercial
We mentioned previously that Avon is full of amenities. This is true, but those amenities are anything but unique. Avon is full of chain retailers and restaurants. This might be just what you are looking for, especially if you have moved around a lot and would like to live in a place where you know you can find Chick-fil-a and Applebees.
But some people are looking for a little bit more character in their city, especially if they are coming from a city with a lot of flavor. As US 36 runs through town, it provides easy access to all the shops and amenities of Avon, but it's hardly an aesthetic drive. There is little landscaping or architecture, so if that's important to you, another suburb of Indy might be a better fit.
2. Avon doesn't have a lot of personality
With its commercial, cookie cutter vibe, it comes as no surprise that many find Avon lacking in personality or character. There is little culture in Avon; it doesn't even really have a true downtown area for gathering and community events. There are nice parks, and everything is very clean in Avon, but it is not unique. Avon is a town where you could be dropped in with your eyes closed, and when you open them and look around, it would look like Any City, USA. This might not matter to you; an eclectic town is not what everyone is looking for. Avon is clean, neat, and safe.  Really, it has all the basics. It just doesn't have much flair.
3. US 36 is packed with traffic and full of stoplights
The main thoroughfare that runs through Avon is US 36, and it gets packed with traffic during peak hours. Even when it isn't rush hour the traffic on 36 can be pretty rough because almost everything in Avon is located up and down this particular street. If you're trying to get across town at the wrong time of day you'll likely be sitting in a parking lot of traffic that is stopping every 1.5 minutes at another stoplight.
The mileage across town isn't necessarily lengthy, but Avon is more wide than it is tall. This means you could head north or south pretty quickly, but heading east (into Indianapolis) will be a headache. Worst of all, there are little to no backroad ways to get around the city. You just have to grin and bear it and head right through it.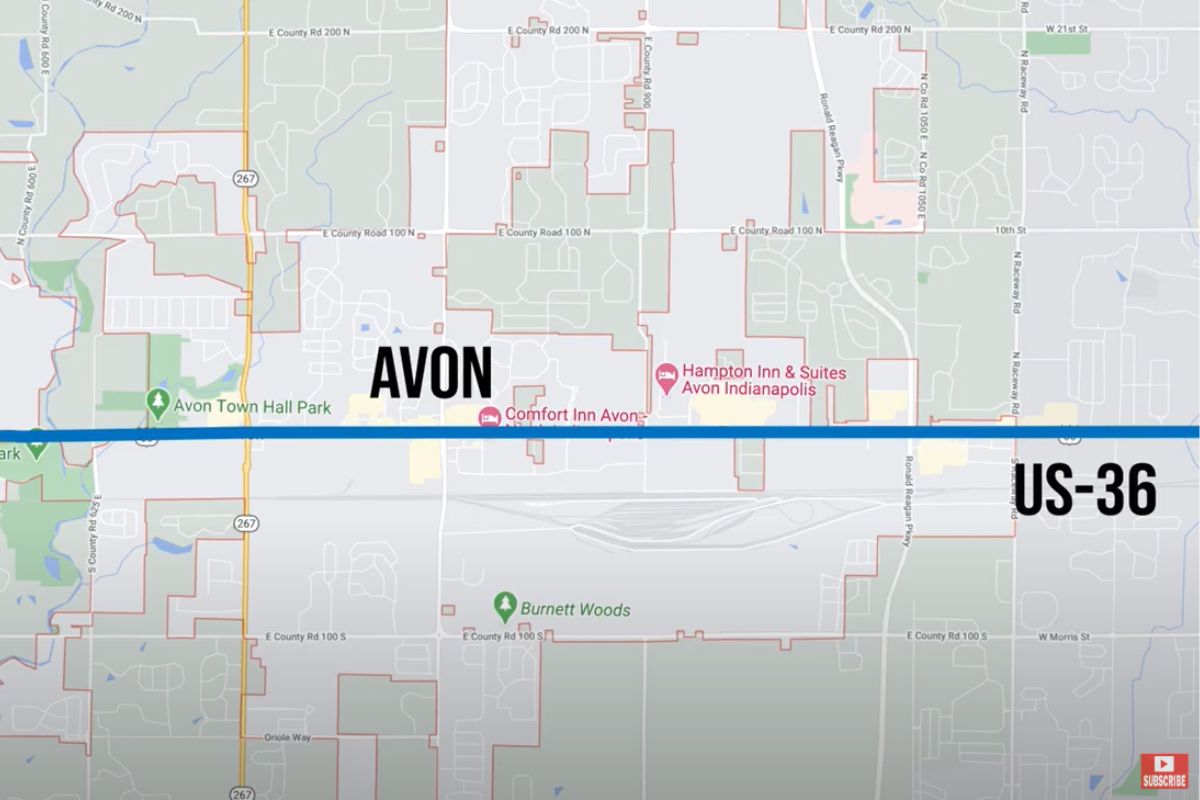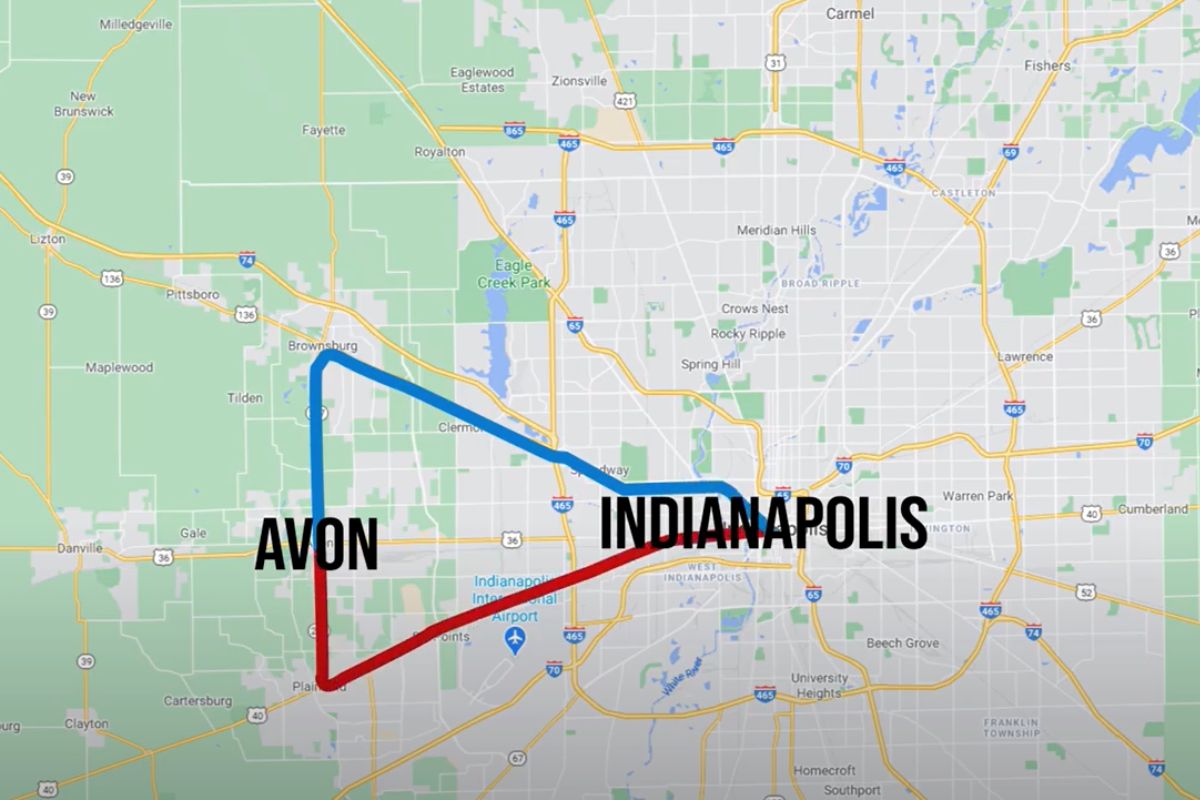 A few fun things to do in Avon, Indiana:
Whether you lean more towards the pros or the cons of living in Avon, here are some things to do in this suburb you may enjoy:
Grab a scoop vintage style, at Frostbite
Avon offers a quiet lifestyle that appreciates the little things in life, like the simple joy of visiting an old fashioned ice cream parlor. With outdoor seating and a charming throwback vibe, this little joint is the perfect place to cool down on a hot summer day. Who doesn't need a reason to slow down a bit and enjoy the little things. Just don't forget to bring your furry friends, too! All are welcome to sit down and stay awhile!
Satisfy your sweet tooth at The Fudge Kettle
Locally owned and operated, The Fudge Kettle is an Avon classic. Offering sweets and treats galore, including old fashion candy and hand crafted gifts, obviously the star of the show here is the fudge! Gifts and crafts sold at The Fudge Kettle are locally sourced from Indiana artisans, and you never know just what you might find. One thing is for certain, there are always at least 15 fudge varieties "on tap" at The Fudge Kettle. But these seasonal sweets rotate throughout the year, so even if you have been before, go again! There is always something new to try!
Get groovy at The Tie Dye Lab
Some of us remember the days of Rit dye kits and backyard attempts to tie dye any and every thing we could get our hands on. Now, Avon offers a place where you can enjoy all of the fun of tie dying without having to worry about staining the entire driveway. Best of all, you will be able to leave with your creation finished! There is no need to return to pick up your tie dyed masterpiece, the folks at The Tie Dye Lab have this down to a science. Perfect for team building events, birthday parties, or even a fun date night, a visit to the Tie Dye Lab provides memories and a souvenir to keep for years to come.
Take a stroll among the native Indiana flora in Burnett Woods Nature Preserve
If you want to enjoy beautiful Indiana through all of the seasons, Burnett Woods is a delightful place to take it all in. Within the nature preserve countless native plants and animals live and grow. Keep your eyes peeled for some locals like Black Walnut, Sugar Maple, Hickory, and the star of the state, the Tulip Poplar – Indiana's state tree. Wildflowers bloom on the forest floor in the spring, and the gorgeous canopy offers shade during the hot summer months. When the weather crisps and temps drop, the leaves turn brilliant shades of gold and amber. This nature preserve is truly lovely all year round.
Enjoy the manicured perfection of Avon Gardens
While the nature preserve is rustic and charming, for those who want to enjoy man-made gardens, a visit to Avon Gardens is a must. This five acre park is a little slice of paradise nestled into the Indianapolis suburbs. Guests can stroll throughout the park via pathways that feature beautifully manicured landscaping and sparkling water features. Weddings and events are commonly hosted at Avon Gardens, so if you're looking for a serene setting for your next big shin-dig, pay this little piece of heaven a visit!
Ready to buy a home in Fishers, Indiana?
Are you looking for a home in Fishers, Indiana? Reach out to me at Compton Realty. I would love to help you find your next home in the Indy Metro Area.