Great Places to live West of Indianapolis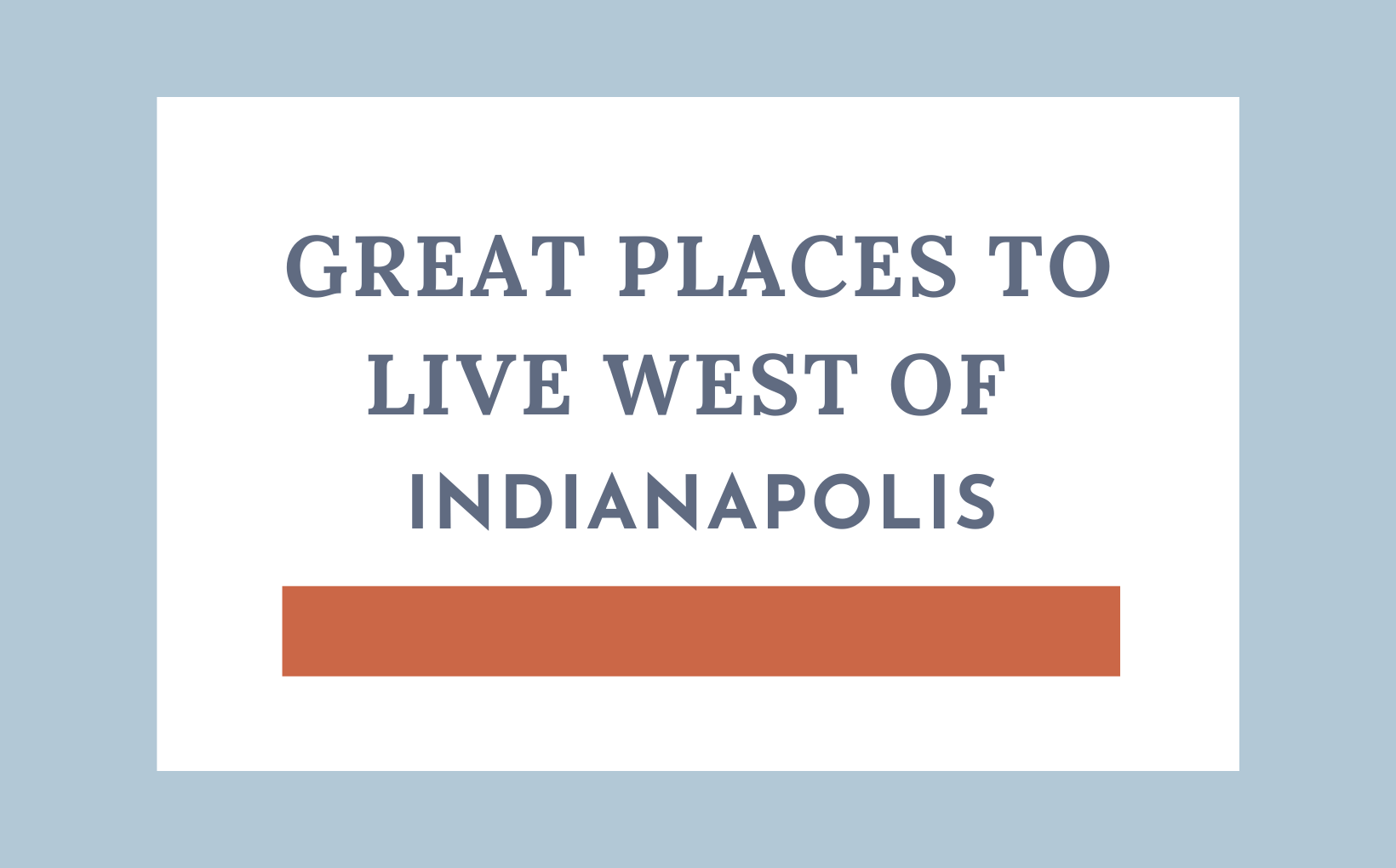 Often when you hear about the suburbs of Indianapolis, it's the north side that shines. Places like Carmel, Fishers, and Zionsville are well known and highly recognizable even to the non-Indy resident. But there is so much more to the Indy suburbs, and often overlooked west Indianapolis has much to offer.
Best Areas to live West of Indianapolis
West is best (for some.)
For one reason or another, the west side just seems to be overlooked consistently. Some people fear the less dense population means less people want to live there. Others think they will feel as though they are "out in the boonies" and far from the action of the city and its amenities. Neither of these ideas could be further from the truth. Hendricks County is a beautiful, well-located place to call home.
Though the popularity of the northern suburbs speaks for itself, a dense population is not what everyone is looking for. Both Carmel and Fishers have over 100,000 residents each, that's a lot of people for one suburb! The entire Hendricks County population is 170,000 people, so you can quickly see how much sparser the western suburbs are.
As you get farther from Indianapolis in any direction the population dwindles, but it does so at a faster rate heading to the west. As you continue through Hendricks County, farms and rural space seem to pop up almost immediately after leaving the city. If you work on the west side of Indianapolis, or even in Downtown Indy, any of the suburbs on the west side might be a great fit for you.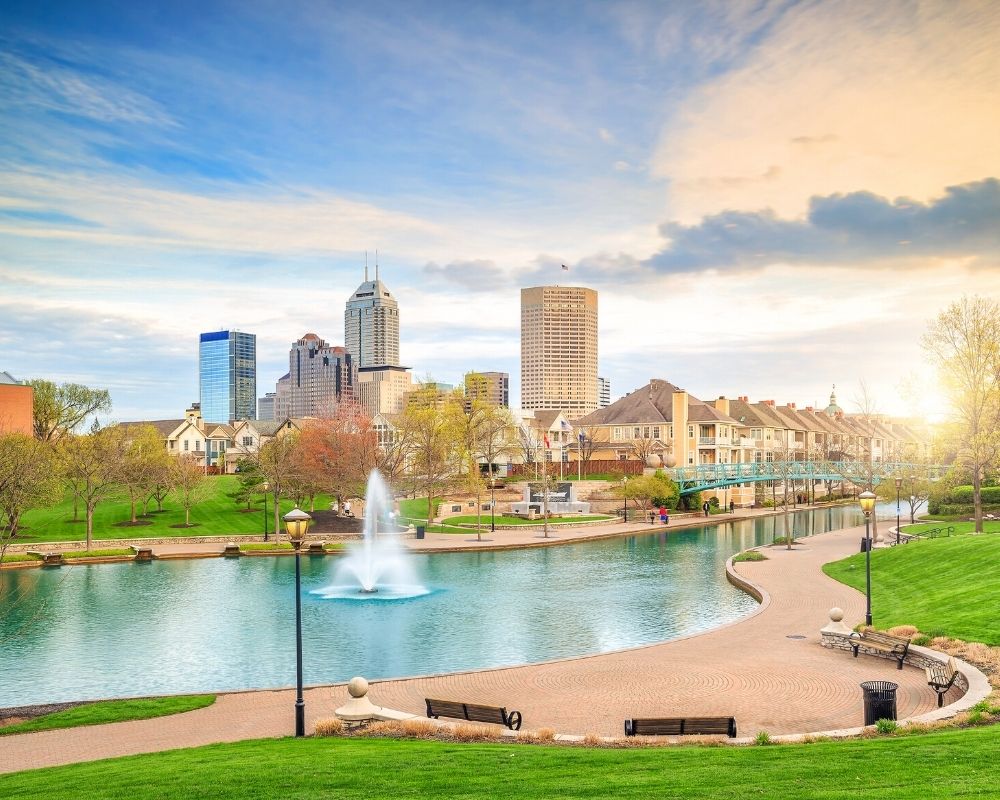 Though the schools in the northern suburbs seem to get all the accolades, it shouldn't go without mentioning that the Hendricks County schools all receive an A rating on niche.com. Not only are these schools highly rated, but they are significantly less populated. With a student body of over 5,000 kids, Carmel High School is the largest school in Indiana. Even with its great ratings, it is highly competitive. Big schools are not the best fit for every student. The smaller Hendricks County schools might be a better option for you and your family if you are interested in your children getting plenty of one-on-one time with teachers, and more opportunities to participate in sports and clubs.
A quick look at the three main suburbs west of Indianapolis –
Brownsburg:
Brownsburg is home to Lucas Oil Raceway, making it a great location for racing enthusiasts. The downtown area has been renovated in recent years offering more places for locals to get out and enjoy their community. No matter where you live in Brownsburg, the schools are so well dispersed that you're likely to be close to an excellent school in any given place.
Avon:
Avon has been listed by money magazine as one of the best places to live in the United States. Rated on its schools, employment, quality of life, and affordability, this little town brings a lot to the table. Avon is surprisingly quiet because it feels very residential. This keeps its small-town vibe alive and is exactly what many are looking for when they want to escape the bustle of the city.
Plainfield:
The largest of the suburbs in Hendricks County is Plainfield. Plainfield has not one but two central gathering areas, both historic downtown, and Perry Crossing. Close to 50% of all of the warehouse jobs in Indianapolis are located in Plainfield among the over 45 million square feet of warehouse space. The proximity of the Indianapolis airport makes this location prime real estate for the moving and storage of parcels, and also proves advantageous to the frequent flyer.
What is it like to travel around the city if you live in the western suburbs?
As mentioned previously, there seems to be an accepted idea that those who chose to live in these smaller towns in Hendricks County are disconnected with Indianapolis and all it has to offer.
Not only is this not the case, but you might actually be closer to some of your favorite parts of Indianapolis if you live on the west side. Both I 70 and I 74 head straight into the city from the west side. I 465, the Indianapolis bypass, takes travelers in a circle to almost any part of the city. True, it runs along the outskirts of Indy proper, but the spoke-like thoroughfares radiating from the center of Indianapolis make nearly every part of the city accessible from the bypass.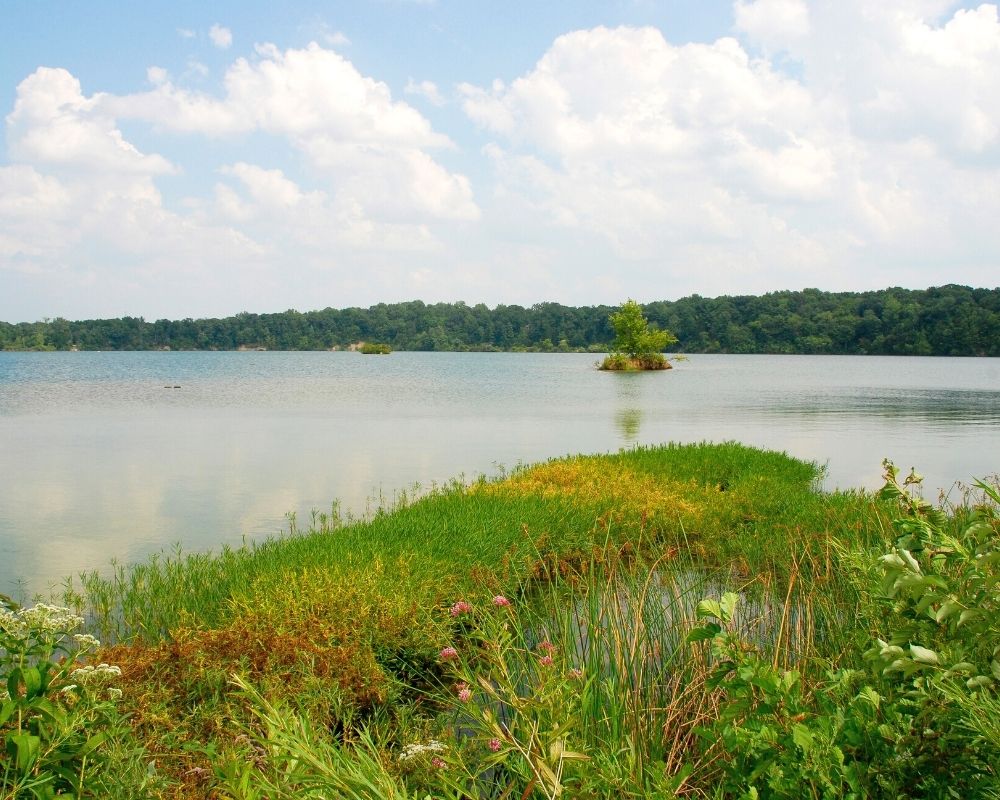 Eagle Creek Park
The west side of Indy is also one of the best places to be if you enjoy being outdoors and getting out into the woods. Within Eagle Creek Park you'll find over 3,900 acres of trails, water features, picnic areas, and beautiful wooded tranquility. This spacious park is actually one of the largest municipal parks in the country.  Visitors can enjoy hiking, biking, fishing, trail running, and even cross-country skiing during the winter months.
During the warm summer months, you can catch a free concert series in the park, so don't forget your picnics and folding chairs! There is always something to do in the park, and it's absolutely beautiful all year long, though many would argue it is its most lovely when the leaves change in the fall. If you want to live in a part of Indianapolis that provides close access to getting away from the city, the west side is a perfect location for living a more organic lifestyle.
Looking to call Indiana home?
Are you thinking of calling one of the west Indianapolis suburbs home? If so, reach out to me at Compton Realty, I would love to help you find your next home in the Indy Metro Area.