Brown County and Nashville Indiana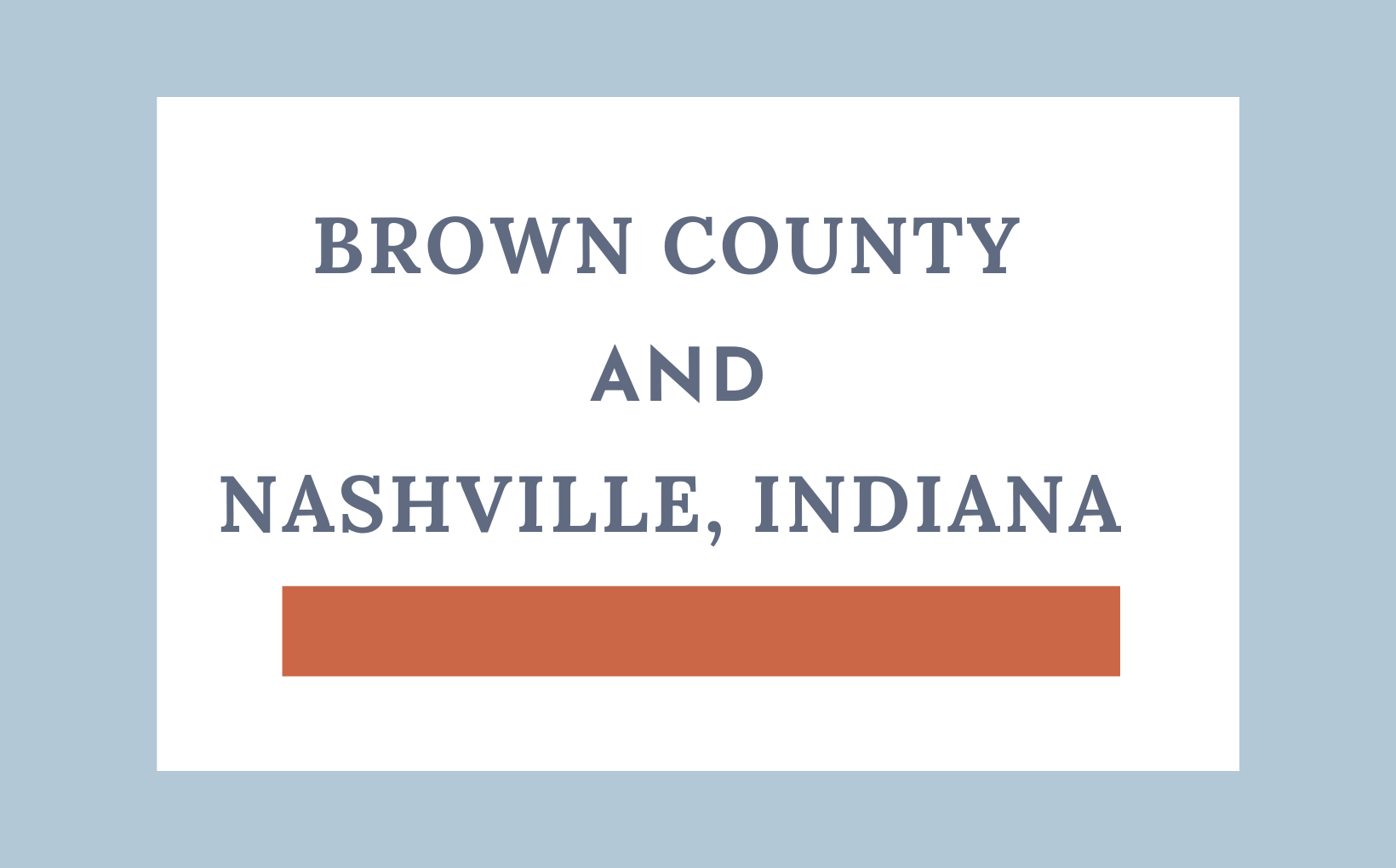 If you think Indiana is all cornfields and flat expanses of farmland, you need to take a quick trip to Brown County, Indiana. This beautiful part of Indiana full of rolling hills and lush forests is a grand departure from the prairie landscape of Indianapolis. With hiking, camping, horseback riding, charming country stores, and handmade goods, there is much to see and do in Brown County. This little relaxing oasis is only an hour from the southernmost part of Indianapolis, so grab the kids and pack the picnic, and go check out Brown County.
Living in Brown County, Indiana
Location:
Brown County is located to the south of the Indy Metro Area, headed toward Southern Indiana. From the southern Indy suburbs, the drive to Brown County is just over one hour. From nearly anywhere in Indianapolis, you can get to Brown County in two hours or less, making it a perfect weekend or even day-trip destination. If you want to stay overnight, there are some wonderful bed and breakfasts in the area.
Though it might be close to Indianapolis, you will soon see the topography is surprisingly different, meaning this little trip feels even more like a true getaway from daily life.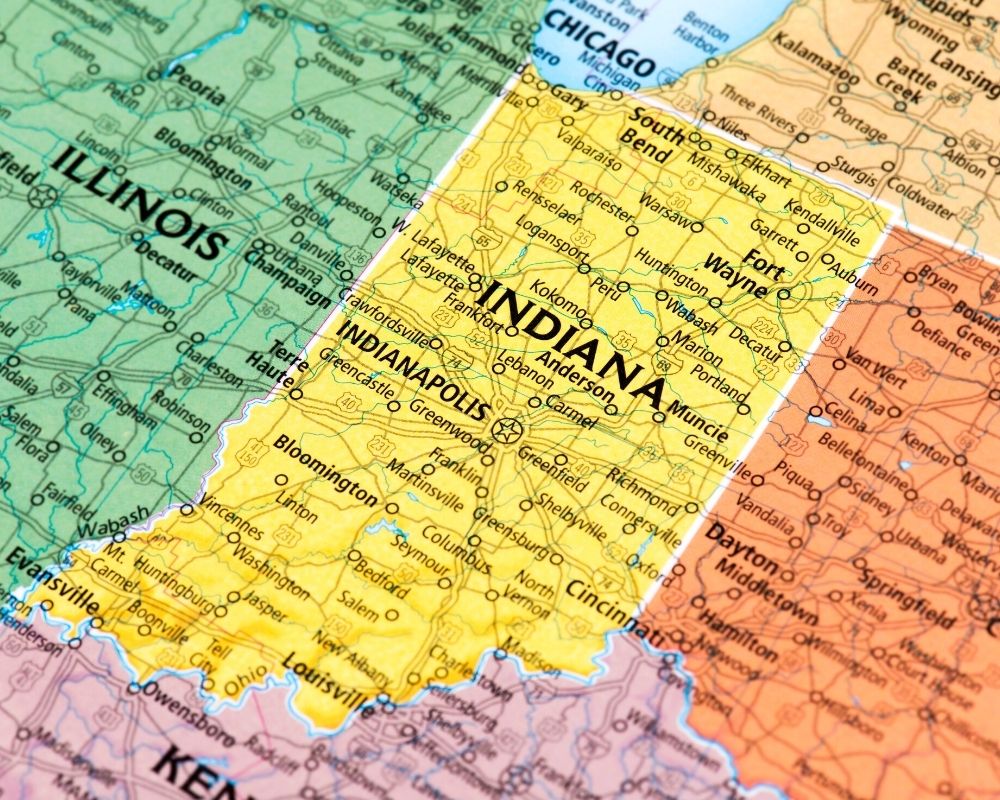 Southern Indiana:
Indiana is long and skinny, and much like other long and skinny states (like California) the landscape is very different from one end of the state to the other. Just south of the Indianapolis area you will begin to notice the flat expanses of farmland giving way to rolling hills and lush, deciduous forests.
The entire state was actually once covered with these forests. An old adage claims a squirrel could travel the entire distance of the state via tree-tops and never once would his feet hit the ground. This is not the case anymore, as much of the state has been cleared for farmland, but the forest still survives in Southern Indiana.
The southern portion of the state (especially the southeastern region) is particularly hilly due to its proximity to the very tail end of the Appalachian Mountains. The Appalachians roll on throughout a great portion of the southeastern states, and the Ohio Valley and the banks of the muddy and mighty Ohio River could easily be mistaken to be in another, much more mountainous state.
If you love hiking and mountain biking (and even rock climbing) you might not think you can do any of that in Indiana, but think again, because you certainly can in Southern Indiana. You can even ski in southern Indiana at Perfect North Slopes. Before you scoff at this little hill, Perfect North is the home mountain of Olympic skier and medalist Nick Goepper!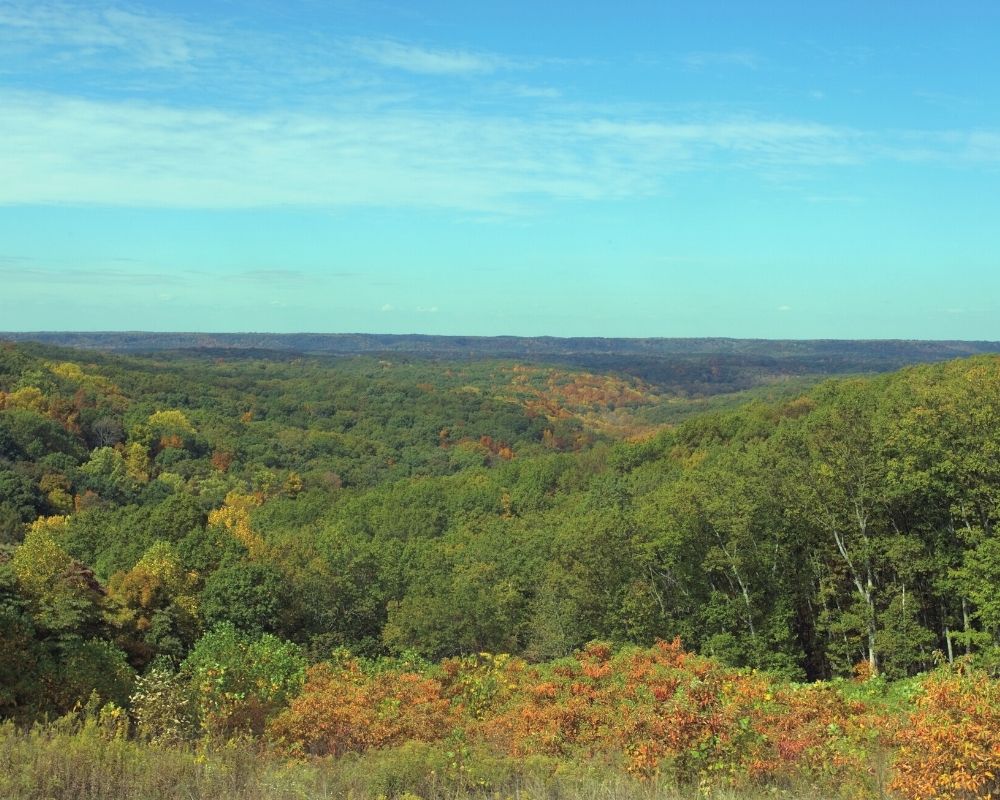 Brown County State Park:
There are plenty of parks to choose from in Brown County, but without a doubt, the most popular is Brown County State Park. This gorgeous, lush park is full of things to do and see. If you love to be out and about in nature and you love the woods, you will love Brown County State Park. The park has beautiful paved trails as well as more aggressive trails for hikers and mountain bikers seeking thrills. If you want more of a laid-back experience, you can check out the views from a sheltered lookout or pack a picnic lunch and find a pretty spot to relax and just enjoy being there. True, it isn't the Rockies, but it is lovely and close.
Nashville, Indiana:
If you are heading down south to enjoy Brown County, you almost have to make a quick stop through Nashville. No, not Music City…we are talking about Nashville, Indiana. This picture-perfect little town matches its quintessential settings in just about every way. Small shops and restaurants, old churches, antique shops, and handmade gifts, everything about Nashville is charming. Nashville is the midwestern town to visit in the fall if you are looking for a leaf-trip getaway.
With the close proximity to Indianapolis and the relatively low-cost commitment, this idyllic little town can't be beat. Unfortunately, everyone within driving distance seems to agree, so if you are planning a trip to Nashville, be ready for it to be crowded.
Beautiful Brown County; all year long:
Brown County certainly shines in the fall when the leaves turn its forests into blazing veils of warm hues, but don't for a minute think you should only visit from September through October. The summers in Nashville and Brown County are as American as a pitcher of lemonade.
And the Christmas season invites you to stroll among the light-strung streets and shop for unique Christmas gifts for the special people on your list. Especially after a long and chilly Indiana winter, the first few warm days in Brown County in the spring feel like a breath of fresh air as they herald in the warmer days to come. No matter what time of year you visit, there is always fun to be had in beautiful Brown County.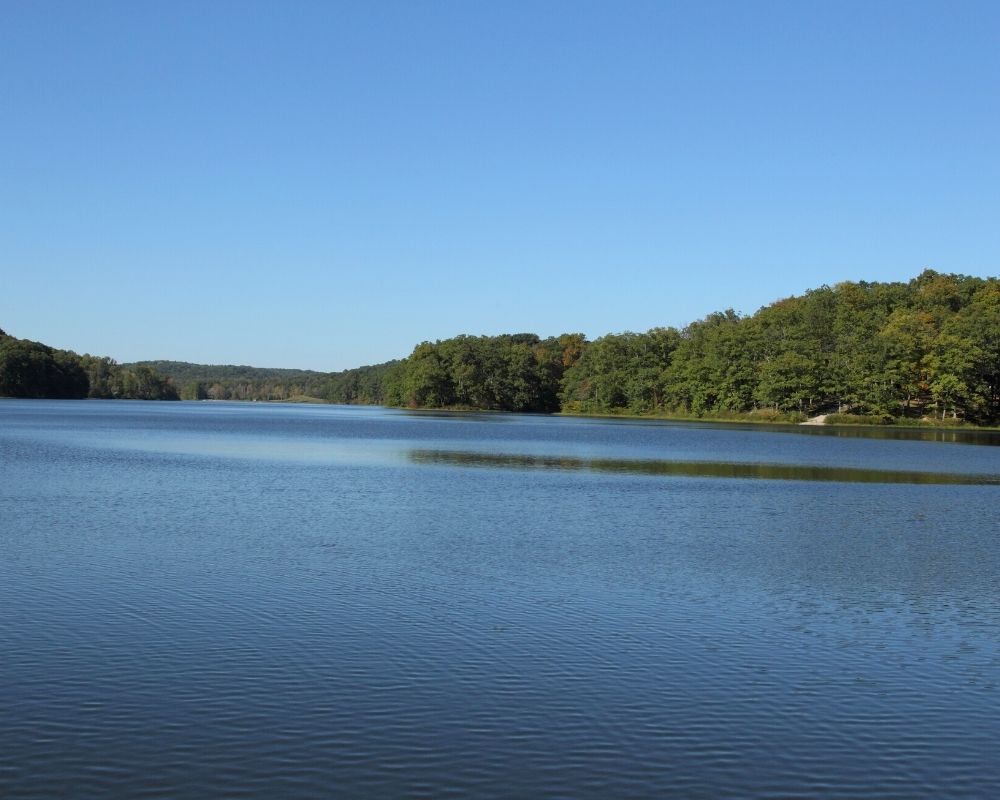 Living in Brown County:
If you want to live a more organic lifestyle, Brown County might be the perfect place to call home. Being an hour away from south Indianapolis gives Brown County residents the ability to be close to most amenities if they really need them, but live a more slowed down, rural lifestyle. If you really want to be able to see the stars and night and hear the crickets sing you to sleep, Brown County offers that and so much more. True, there won't be a mall on every street corner, but if you love Brown County, that's probably exactly what you are looking for.
Need help moving to Brown County Indiana?
Would you like to live in a place where this charming little getaway is just an hour or so away? That can be your reality if you live in Indianapolis! Reach out to me at Compton Realty, I would love to help you find your next home in the Indy Metro Area.