3 Reasons Why McCordsville Indiana is Growing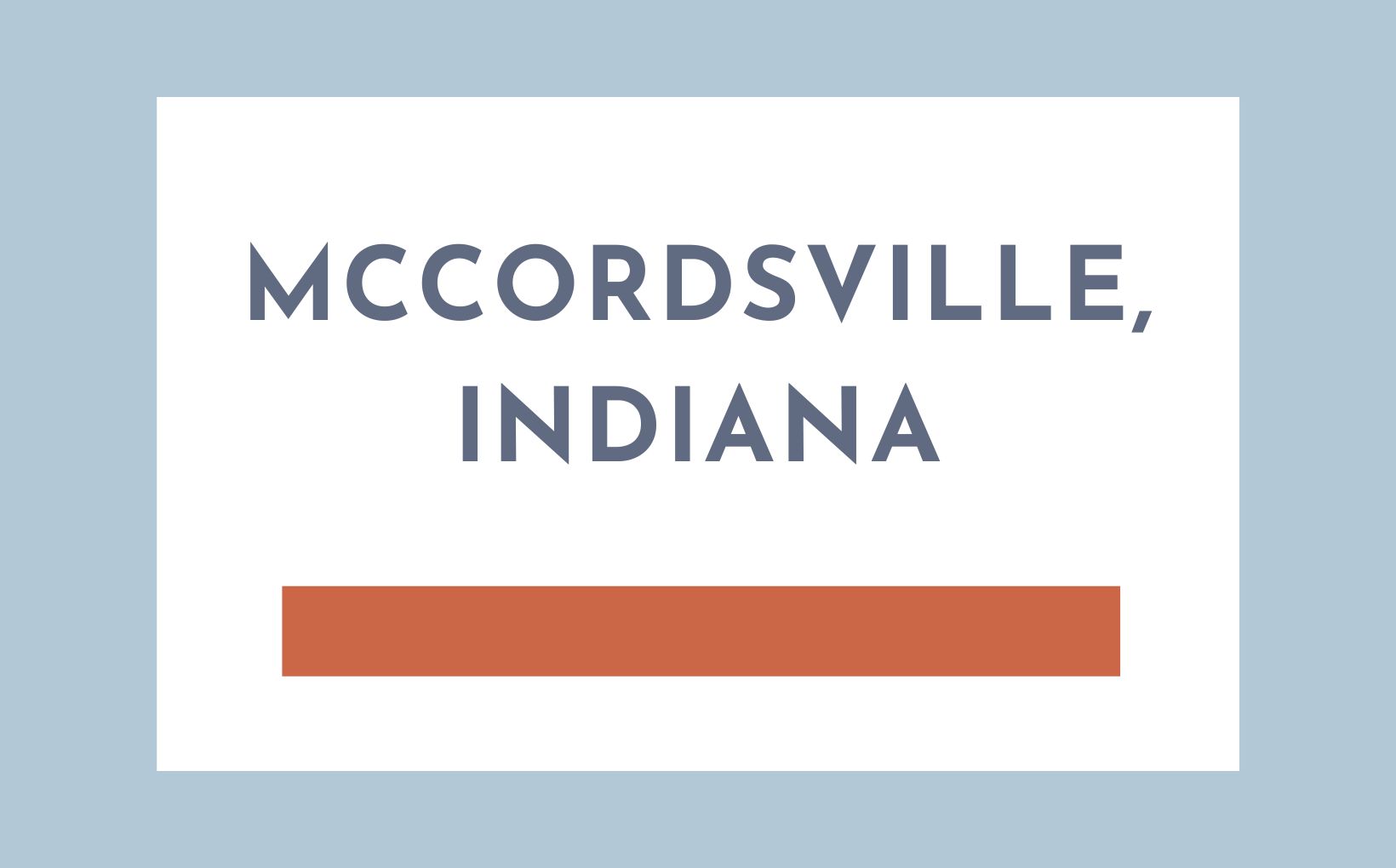 McCordsville is a small town in Hancock County just south of some of the most popular Indianapolis suburbs. Though it remains small, the size of McCordsville has nearly doubled in the last decade. In 2000, the population of McCordsville was just 1,000 people. In 2010, that number had jumped to 5,000. Today, there are over 8,000 people calling McCordsville home. Check out three reasons why McCordsville, Indiana, is quickly growing.
What to know about McCordsville
The Indianapolis suburbs are each unique in their own way. Some offer very small-town lifestyles, while others are nearly as bustling as Indianapolis itself.
For those who want to call the northern suburbs home but are not necessarily looking for either of those things, McCordsville is quite popular. McCordsville is small, but not too quiet, and close to the city, but not so close that it feels like you are living right in the middle of everything. It's the perfect "Goldilocks" city to call home.
Small town living near big city amenities
Though a town of 8,000 residents isn't necessarily small, visitors and those contemplating living there often wonder if there is enough to do in McCordsville. There is plenty to do depending on your mindset. Yes, McCordsville is compact, but there is more going on than you might think.
McCordsville has its own winery which is a draw in itself to visitors from all over the Indy Metro. The downtown area has a few unique and fun places to enjoy a bite or a pint, such as Trax BBQ, a must hit barbeque joint, and Scarlet Lane, a local Indiana brewery offering a brew for every palate.
The Indianapolis airport is less than five miles from McCordsville, making it a great location for the frequent flier. The drive into the city is short, and if you want to visit Fishers to enjoy the shopping, amphitheater, or Nickel Plate District, that's easily accessible, too.
Being close enough to fun activities and everything you could really need and most things you probably don't even need makes McCordsville an excellent location for families and singles alike.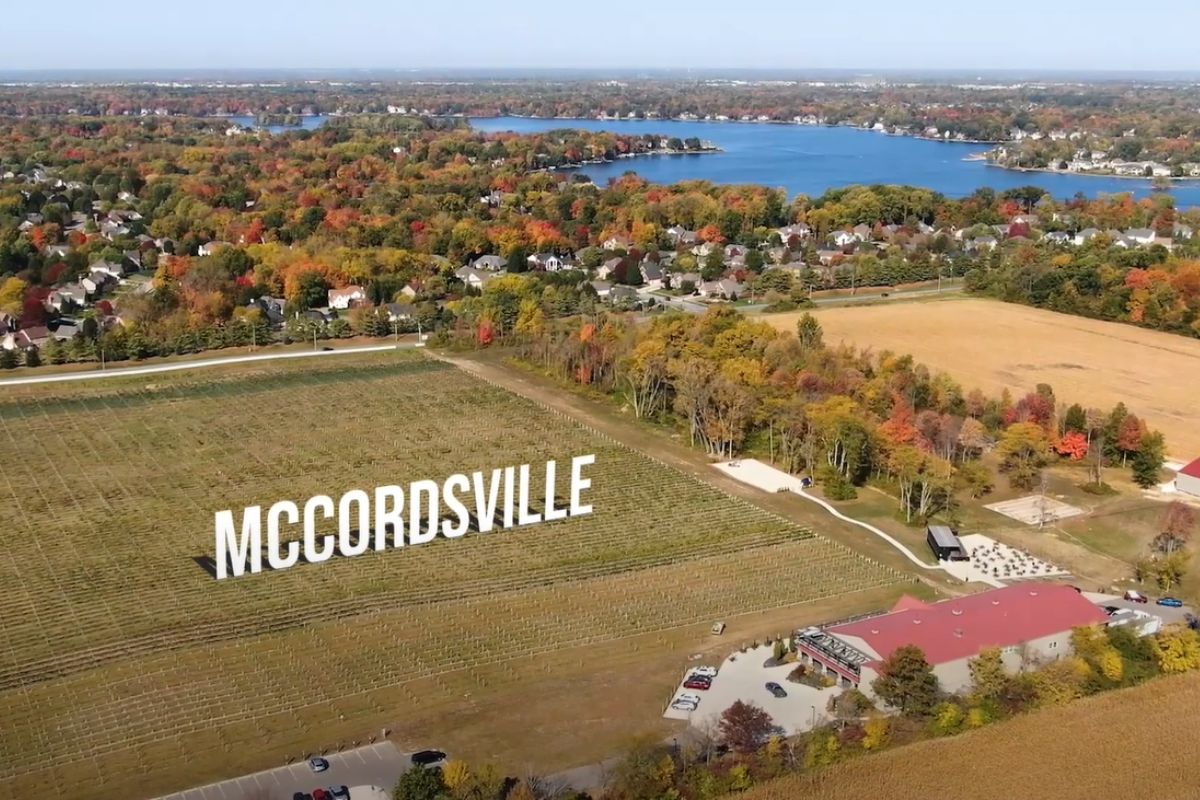 Year-round entertainment in McCordsville
Small town life is celebrated in McCordsville, and at almost any time of the year there's something fun going on in town. During the fall, Tuttle Orchards is the perfect place to enjoy an afternoon of pumpkin picking and cider tasting.
When the holiday season rolls around, residents can enjoy a Christmas tree lighting ceremony, and seasonal treats at many of the restaurants and cafes downtown. McCordsville encourages an environment where the whole family is welcome, any time of the year!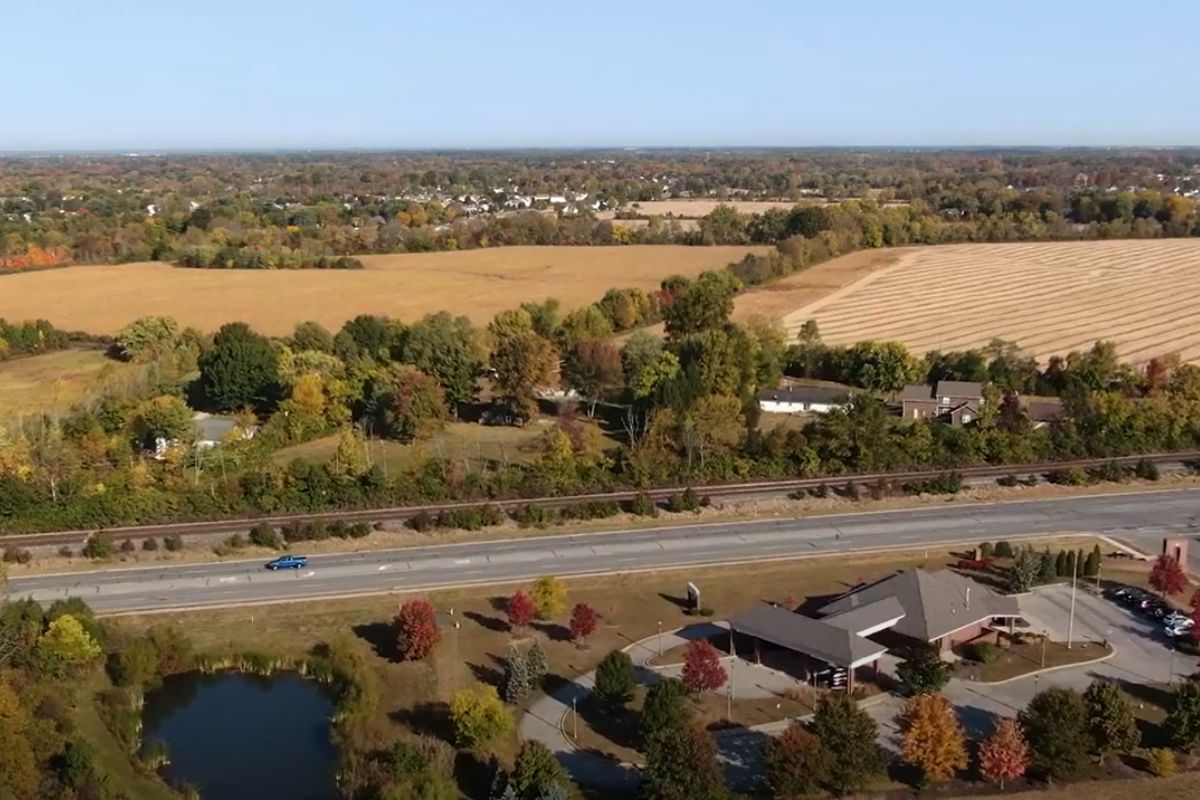 Three Reasons McCordsville is rapidly growing:
1. People want to get away from the crowded Indianapolis suburbs
Fishers, just to the northwest of McCordsville, is one of the fastest growing suburbs of Indianapolis, with over 100,000 residents now. Some feel crowded out of the northern suburbs, but still want to live in this part of the Indy Metro Area.
If you want to live on the north side of town, or eastern side of town, and want to have a bit more space, McCordsville is a great place to find that.
McCordsville is also one of the last places in the direct Indy Metro Area where you can find this space to spread out, because it's sandwiched right between Fishers and Indianapolis.
If you want to live close to the city but still have a nice suburban sprawl feeling, McCordsville is one of your few options left unless you want to head to some very unpopulated towns farther from the city with less going on.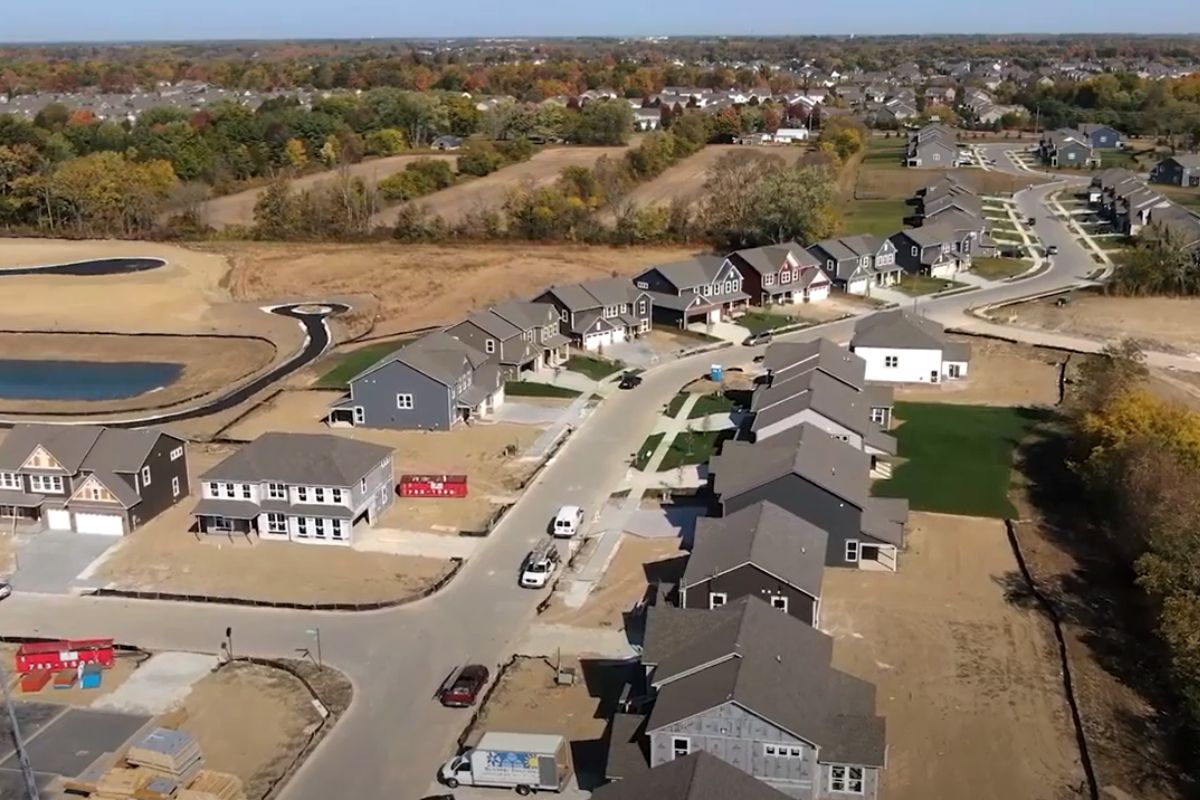 2.  McCordsville offers a smaller school experience
The schools in Fishers are excellent, but they are big, and that isn't for everyone. If you live in McCordsville, your kids will go to Mt. Vernon High School. Hamilton County schools are great too, but highly populated.
The high school in McCordsville only has about 1,400 students. This makes it much smaller than most of the Indy schools, or even the schools in other suburbs like Hamilton County. Fishers High School has almost double the number of students as Mt. Vernon High School.
Big schools are not inherently bad, in fact, they can prepare kids for the competitive nature of big state schools as college options, and even life in the real world. But a large school is not the fit for everyone.
Competition can be the right motivator for some kids, but others might lose out on opportunities to play sports or be in clubs due to the fact that there are just more kids vying for the same positions in almost every activity.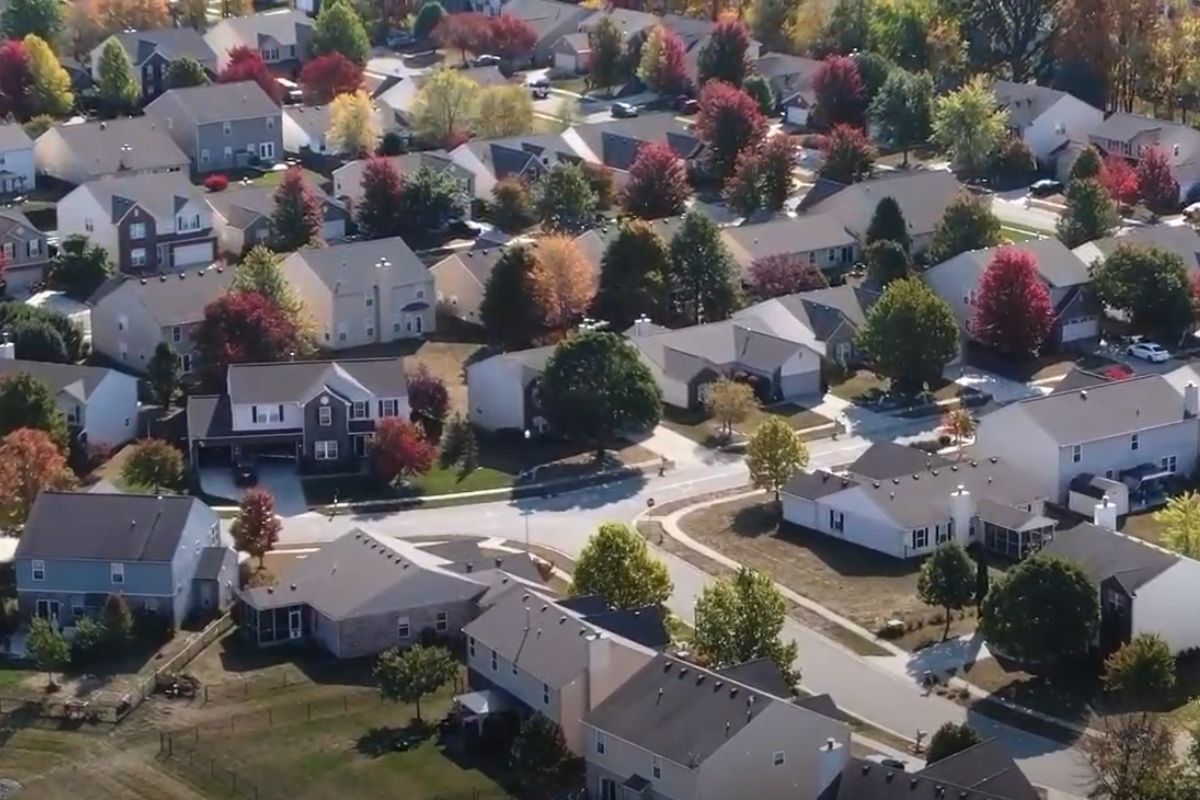 3. Houses are less expensive in McCordsville than they are in other Indianapolis suburbs
As McCordsville continues to grow, the affordability of its homes will decrease. But for now, McCordsville is one of the most affordable suburbs in the Indianapolis Metro Area.
The median home price in Fishers is well over $300,000, and honestly, it's hard to break into the housing market under $400,000. You can find homes for this price, but the competition is fierce and there are fewer options available.
In McCordsville the median home sale price is $250,000. This number is likely to go up as the suburb continues to grow, so if you think McCordsville could be the place for you, making a move sooner rather than later could pay off.
Due to the rapid growth of McCordsville over the last two decades, much of the housing in the area is new construction. If you want to live in a modern and spacious home, with perhaps a large yard, you can likely find that in McCordsville.
Ready to buy a home for sale in McCordsville Indiana?
Are you thinking of moving to McCordsville, Indiana, or any of the other suburbs of Indianapolis? If so, reach out to me at Compton Realty. I would love to help you find your next home in the Indy Metro Area