Pros & Cons of Northern Indianapolis Suburbs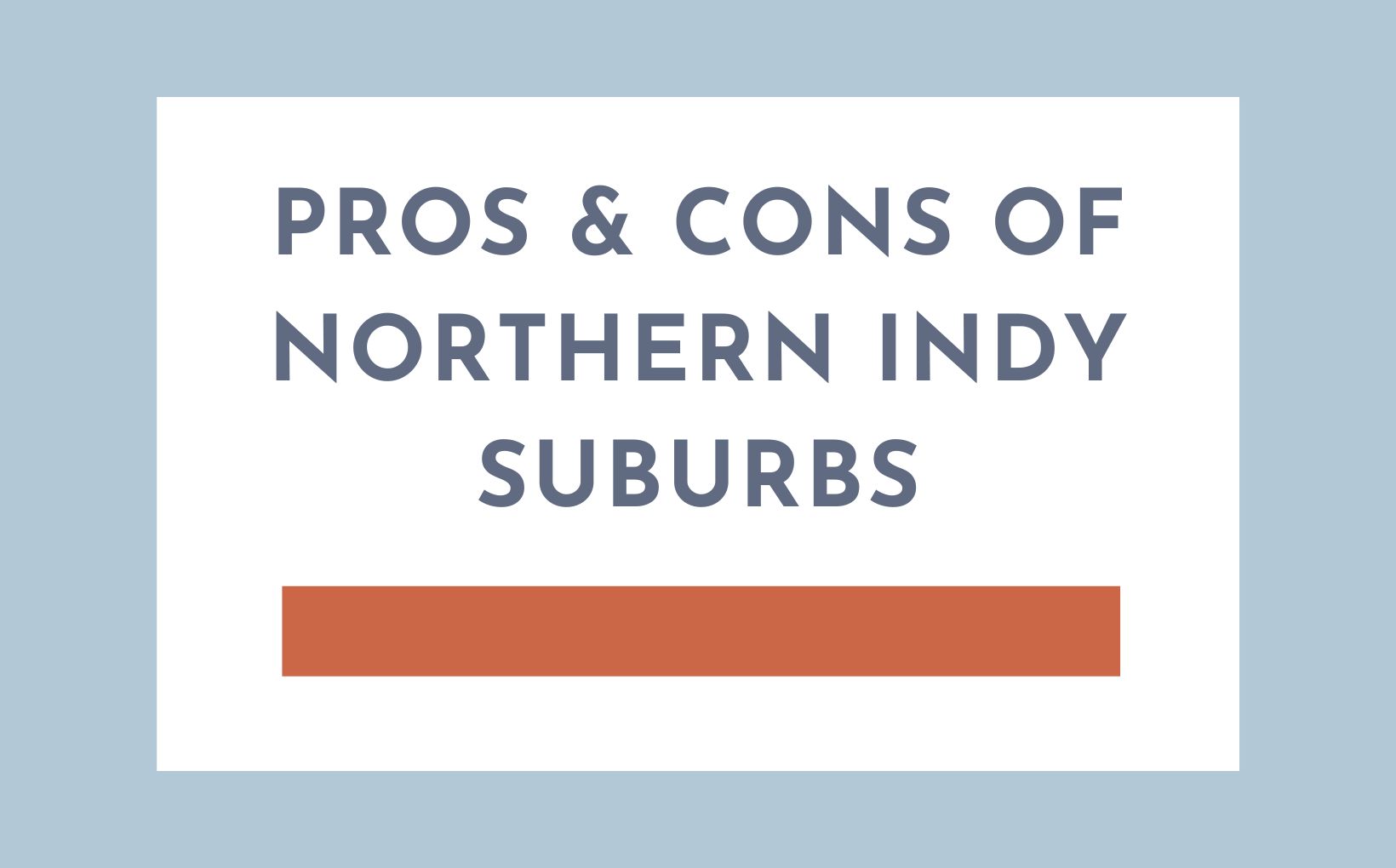 The northern Indianapolis suburbs are a popular place to call home if you want to live in the Indianapolis Metro Area. With Carmel, Zionsville, Fishers, Noblesville, Westfield – just to name a few – there is a fit for everyone. Do you want to live in a busy, bustling city where there is always something going on? Or would you prefer to live somewhere quieter, and more family-oriented? Whatever you choose, the northern suburbs have a lot to offer.
Marion County Suburbs
Marion County has over 900,000 residents, meaning the northern suburbs are the second most populated part of the Indy Metro Area next to Indianapolis itself. (Zionsville is the only northern suburb that doesn't fall in Marion County, but rather nearby Hamilton County.) The north side provides a high quality of life, with highly rated schools, safe neighborhoods, and beautiful communities. But there are benefits and drawbacks to every neighborhood. Check out this list of three pros and three cons of the northern Indianapolis Suburbs.
*Disclaimer:
These pros and cons are subjective and are opinion based. You might find a particular con to actually be a good thing, and vice versa. Take these "good and bad" facts of life in northern Indy with a grain of salt. The perfect place for you might not be the perfect place for the next person, and that's ok! That is the great thing about the Indy Metro Area, there is a neighborhood for just about every walk of life.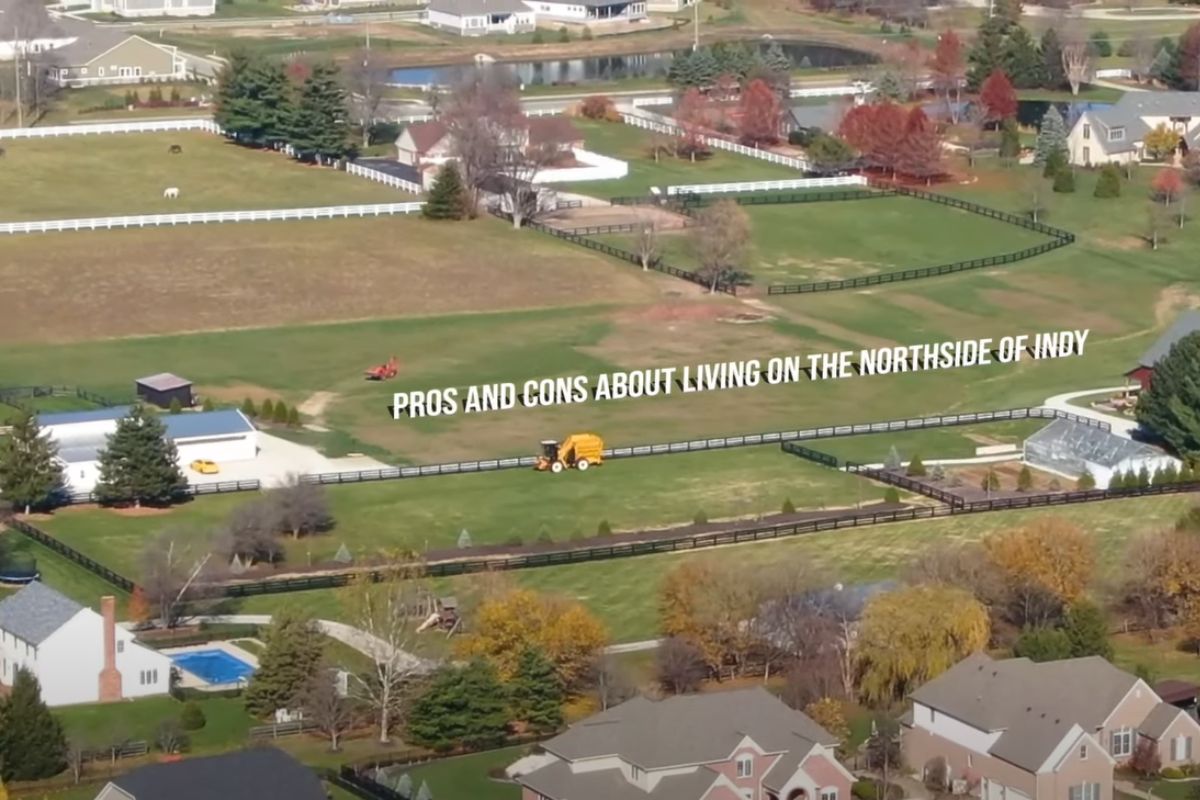 What are the northern Indianapolis suburbs like?
The north side has grown so rapidly over the years because there is truly a little bit of everything in this part of town. There are upscale areas, densely populated areas, family-oriented areas, entertainment centric areas, you name it; you can find it on the north side.
The only thing the north side doesn't offer much of anymore is a truly isolated, rural environment. Of course, the outskirts of some of these cities are a bit more rural, but if you are really looking for a true small town, you should look in a different part of the Indy Metro Area, like the far east side.
These ultra-low population areas are growing as well, but not at the rate of the north side, so you will likely get to enjoy your small-town vibe for a bit longer.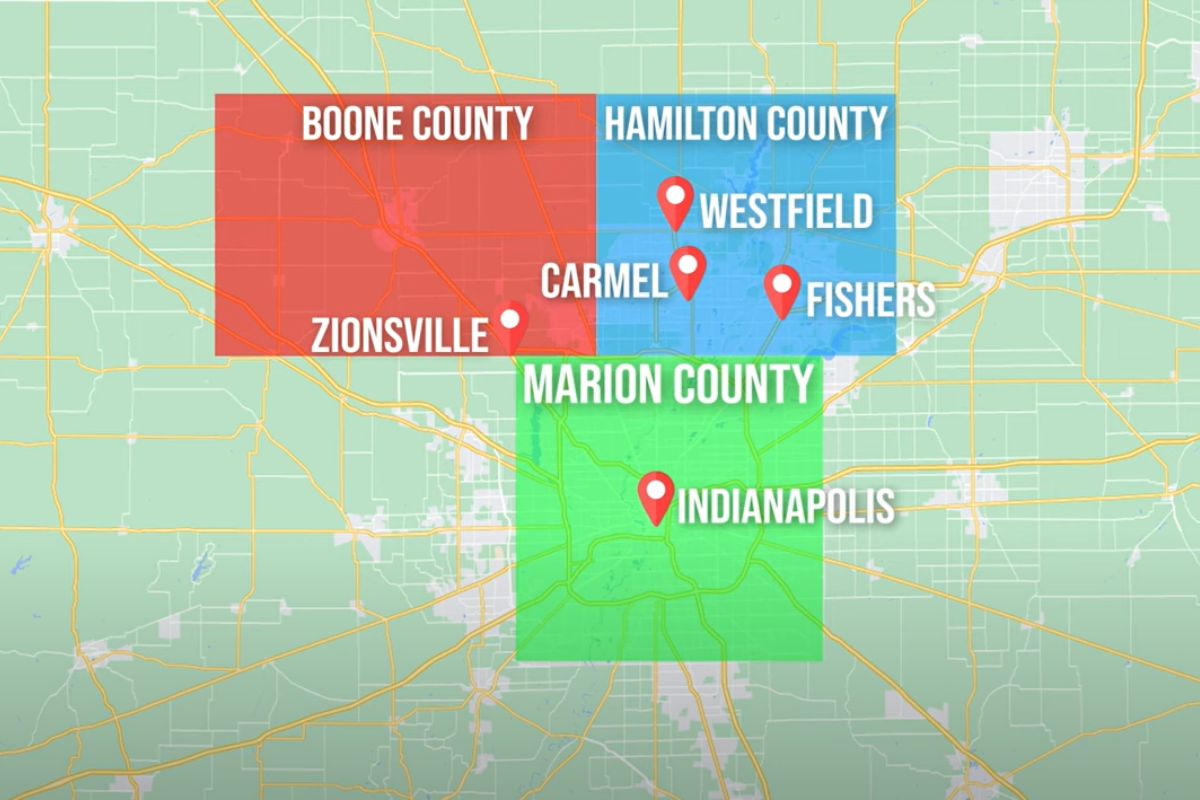 Pros of Indianapolis Northern Suburbs:
1. Plenty of amenities
With so much of the Indy Metro population residing in the northern suburbs, it comes as no surprise that the amenities for such a bustling population leave little to be desired. There is so much to do in Northern Indy, and whatever you need you can almost certainly find it. The Keystone Mall, Eagle Creek Park, Ruoff Music Center…if you can't find something to do with yourself on a weekend, you aren't looking hard enough!
The Monon Trail runs through the north side into the city, so even if you prefer biking or getting out on foot, you can get around with ease. Best of all, if you live on the north side, you can enjoy utilizing all of these spaces and amenities even if you don't actually live there, because everything is so close.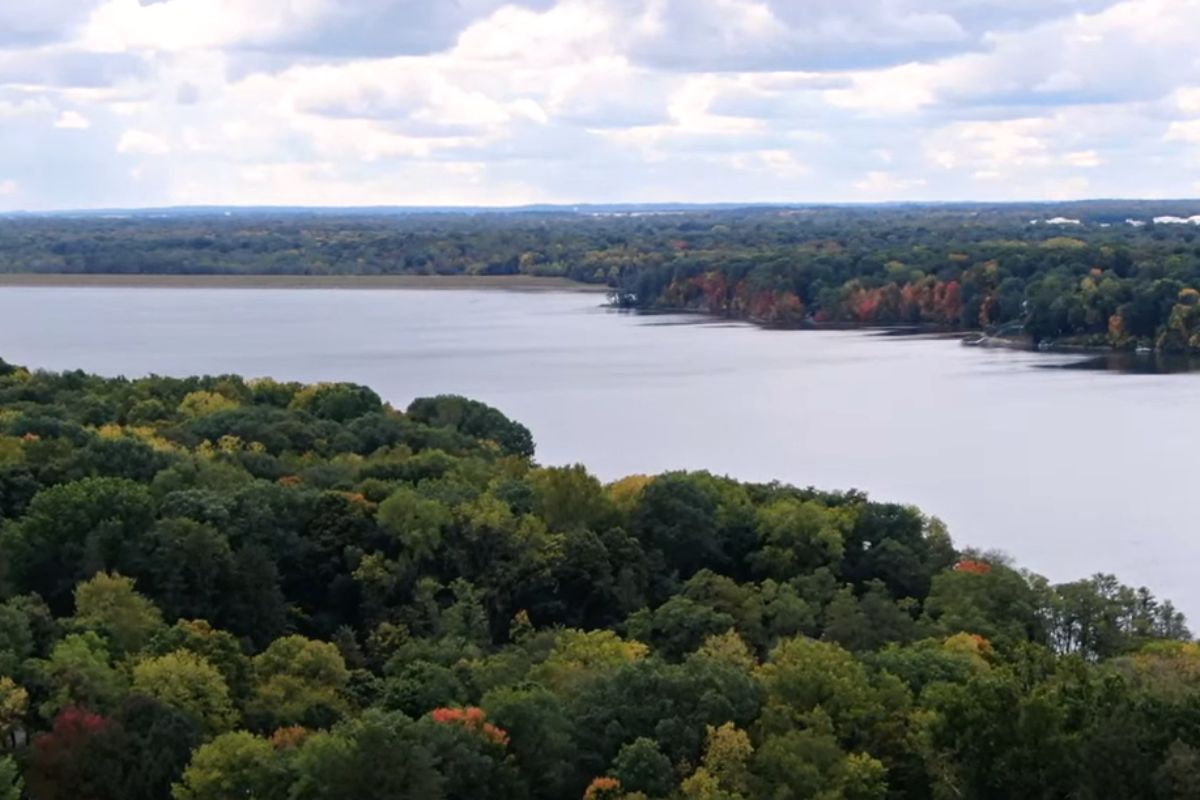 2. Great infrastructure
Over the last thirty years or so the north side of Indianapolis has gotten a bad reputation for horrible traffic, and this really isn't true anymore. Yes, the north side traffic is worse than some other parts of town, but there is also a great deal more people living there than in said quieter parts of town.
Over the last decade and a half, the infrastructure of the north side has continued to improve and has greatly mitigated the traffic congestion throughout town. There are still hours that are busier than others, and there are still more cars on the road here. But with US 31 and Keystone Parkway, there's plenty of room for these vehicles to keep moving along (including those trusty round-a-bouts that turn 4-way stops into no-way stops!)
3. You can take advantage of all the nearby cities
Each city in the northern suburbs has its own unique flair, and they also have many of their own events throughout the year that are great fun to attend! For instance, visiting a Farmer's Market is a great way to spend a Saturday in the summer or fall, and each little suburb has its own farmer's market; you could hit just one or all of them! The northern Indy cities are all located close enough to make the drive no more than twenty to thirty minutes.
Outdoor concerts are another fun way to spend a summer night, and Fishers, Noblesville, and Zionsville all offer great outdoor venues for enjoying music and other performances. During the Christmas season, people flock from all over northern Indiana to enjoy Carmel's Christkindlmarkt. If you live in the northern suburbs, you will be just down the street! Each of these cities has its own downtown as well, making it the perfect place to meet up with friends for lunch or a dinner out. Once again, you don't have to live in all of these cities to enjoy all of their amenities!
Cons of Indianapolis Northern Suburbs:
1. The Indy airport can be too far away
The Indianapolis airport is about 40 minutes from the northern suburbs. Indianapolis has a very nice international airport that offers flights all over the world, and often direct flights to anywhere in the US. Having an international airport is definitely one of the perks of living in Indianapolis. But it isn't close to the north side. If you travel often for work or pleasure, be sure to think about that drive that you will be making often.
If you don't travel much, make sure to consider how often you are hosting visitors from afar. If you are regularly running to the airport to pick up and drop off family and friends, the distance might still prove to be a frustration for you. It's especially tiresome to arrive late at night after a long day of travel and know you still have an hour before you will be home and in your bed. For the frequent flier, the northern Indianapolis suburbs might not be a great fit.
2. Living on the Northside can come with a reputation
We all know Joan Jett didn't give a damn bout' her reputation, but if you live in the northern Indianapolis suburbs, you might! What do we mean the north side has a reputation, is it bad? Well, not necessarily, but it is pretty assumed at this point. Some of the neighborhoods on the north side of town are known to have expensive homes, so with that comes expensive amenities, and along with that, a reputation (though not always earned) that the people living on the north side are rich and snobby.
There are also suburbs on the north side that are very affordable, so this assumption can be pretty poorly supported. And even if you do live in one of the ritziest neighborhoods in Indy, that doesn't necessarily make you a jerk! This is the Midwest, and in general you will meet very few people who are anything but friendly. But if you want to live in the northern suburbs, you need to be ready for its reputation.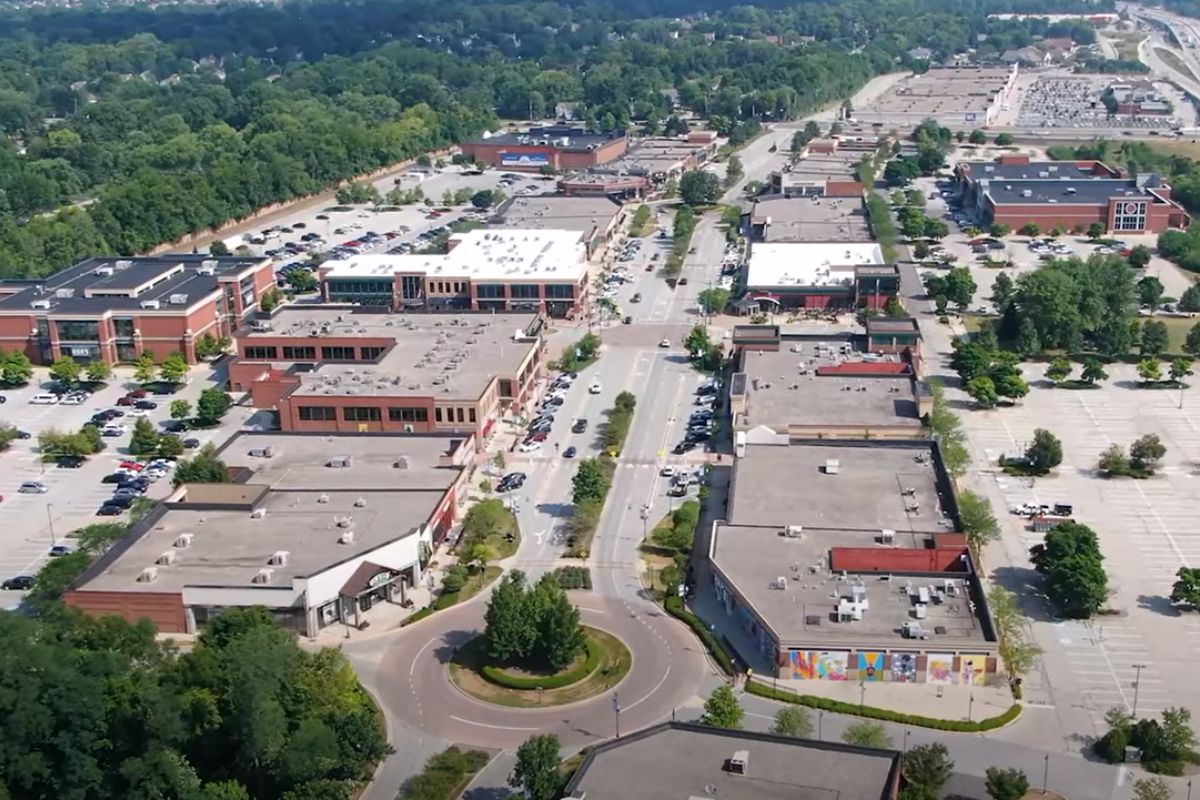 3. The northside is rapidly growing
We mentioned that the north side has been growing over the last few decades, and this trend doesn't seem as though it will halt in the near future. The north side has so much to offer, who wouldn't want to call it home? Carmel and Fishers are nearing capacity, however, because they have literally run out of room to expand in any direction, so if you want to live in a town that won't grow too much more, either could be a good choice.
Noblesville and Westfield are some of the fastest growing cities around Indy currently, meaning the growing pains of living in an expanding city are still alive and well there. When an area is growing there is constant construction and change happening with it. This might not bother you at all, perhaps you enjoy seeing what each new change will bring. But if you can't stand a little bit of extra traffic due to construction and road closures, you will get annoyed fast living in the northern suburbs.
Interested in buying a home in the Northern suburbs of Indianapolis?
Are you ready to move to the northern Indianapolis suburbs? If you think Carmel, Zionsville, Fishers, Noblesville, or Westfield might be the fit for you (or any other city in the Indy area) reach out to me today. I would love to answer any questions and help you find your dream home in Indianapolis, Indiana.