Five Things to Know About New Palestine, Indiana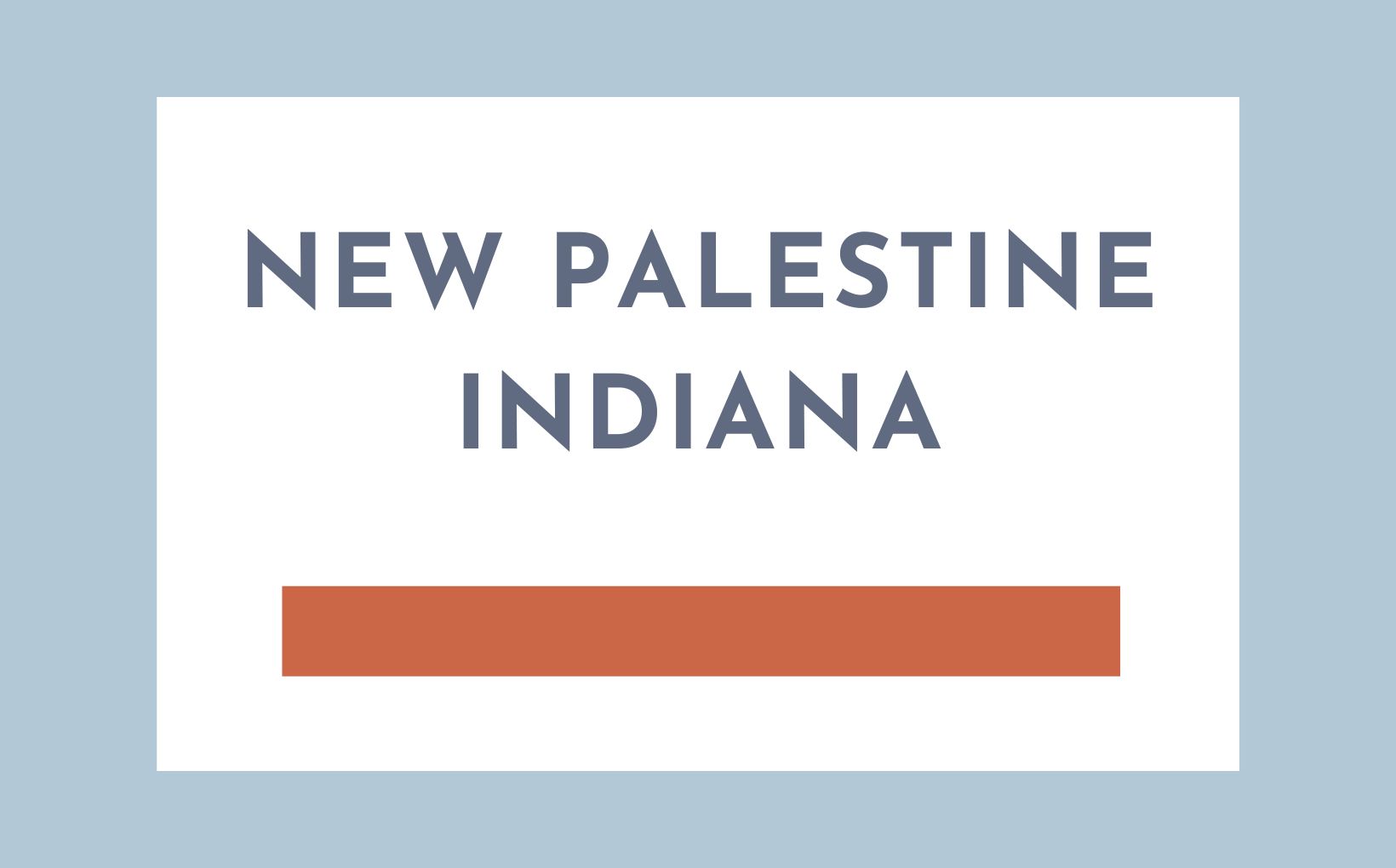 New Palestine (pronounced by locals "New Pal-eh-steen") or New Pal, as it's come to be known, is one of the smallest cities in the Indianapolis Metro Area. Not even 3,000 people call New Palestine home. Though its population may be small, this town is growing, and its reputation is as well. This cozy little small town will sneak up on you, check out what it has to offer, and five things you might not have known about living in New Palestine, Indiana
Top Five Things to know about New Palestine Indiana
1. New Palestine is well located
Highway 52 runs through New Palestine and intersects I 465 if you follow it to the west. From 465, you can obviously head into or anywhere around Indianapolis. Because it's easy to get to Indy or anywhere else in the Indy Metro, New Palestine can remain a small town. Meanwhile its residents can still get anything they want or need nearby.
New Palestine was established to provide a rural setting with comfortable housing for those who didn't wish to live right on top of each other in the city. It remains spacious to this day, and those who move to New Pal are often in search of that serenity that is growing harder and harder to find in the Indianapolis suburbs.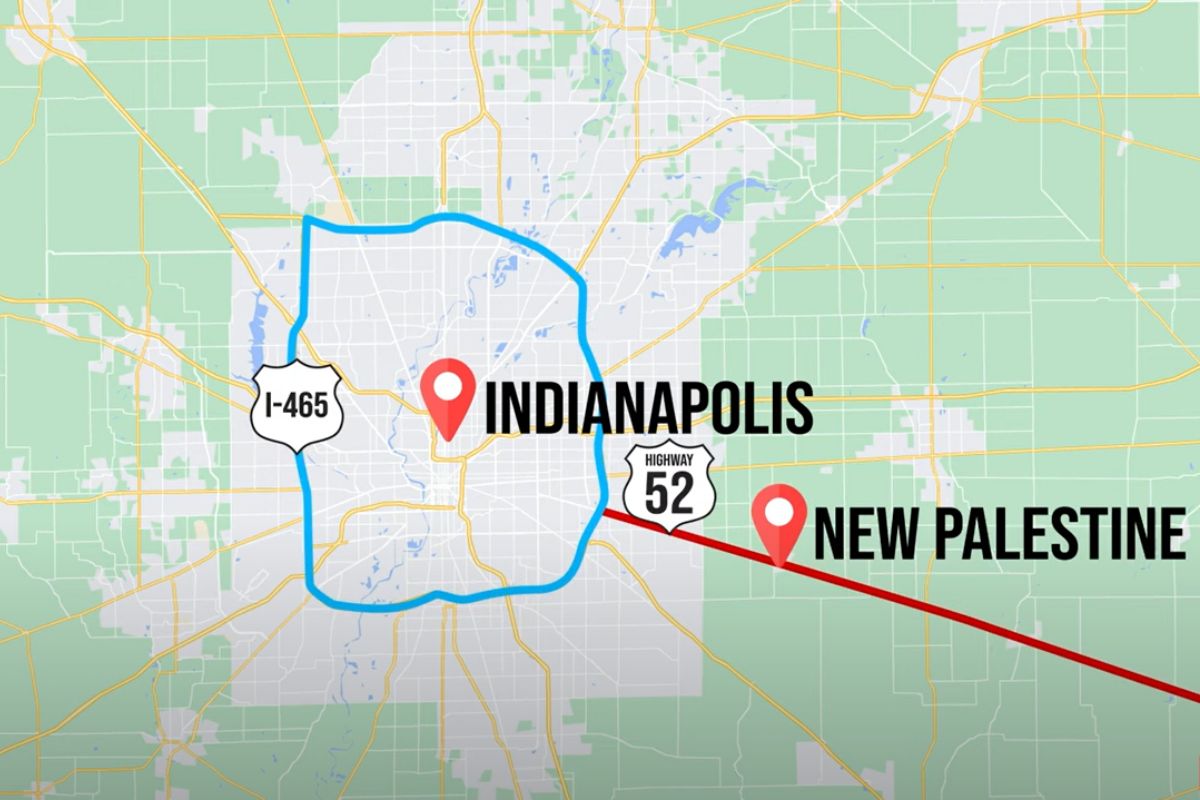 2. New Palestine is one of Indianapolis' smallest towns
New Palestine is in Hancock County, which is the least populated county in "the donut" or the ring of counties surrounding Indianapolis. Only 80,000 people live in Hancock County, with its largest city being Greenfield with a population of 26,000. To give that number some scale, both Fishers and Carmel have over 100,000 residents just in one town. They are both greater in population than all of Hancock County.
Even Johnson County, considered small by most, is home to Greenwood with 60,000 residents, almost the entire population of Hancock County. If you are looking for a place with space, Hancock County is just about the last place you can find it if you want to live near Indianapolis.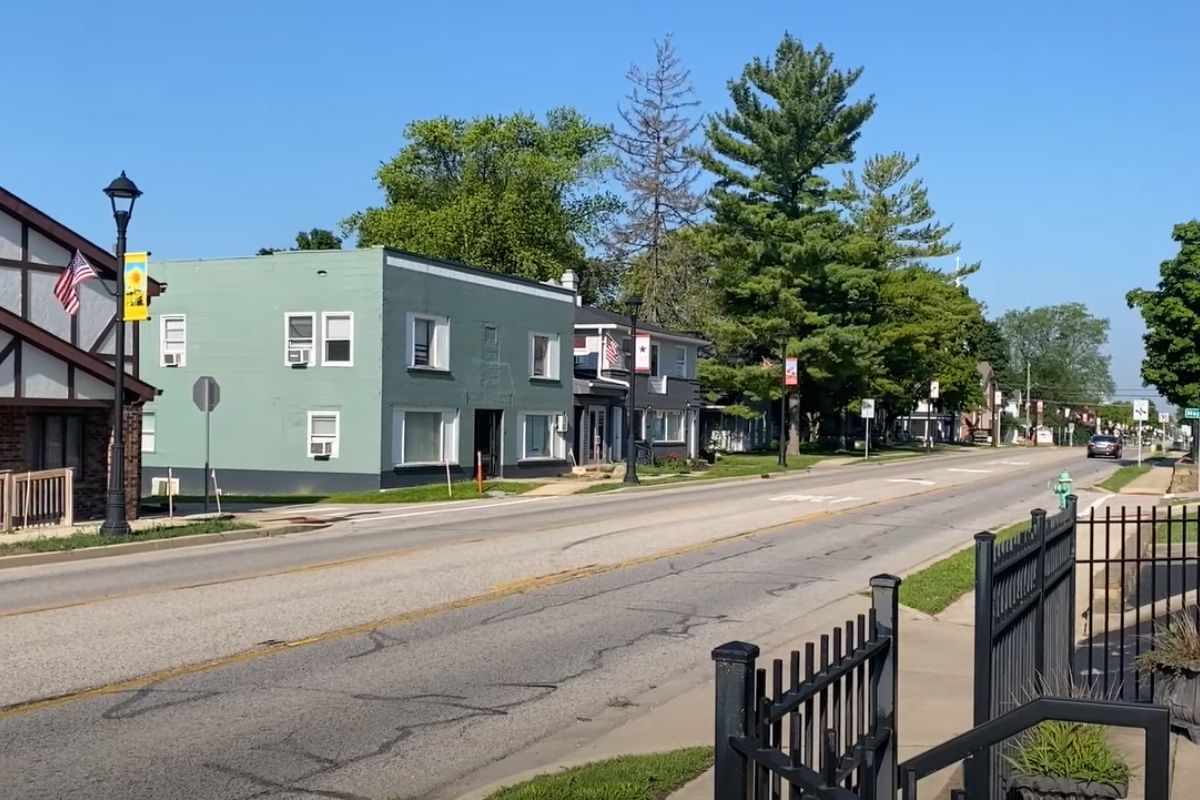 3. New Palestine has a surprisingly large student population
New Palestine High School has about 1,200 students, which often makes people wonder "How can a town of 3,000 have a high school of 1,200? Are more than a third of its residents under 18?!" No, there's a more reasonable explanation than a city of children.
You don't have to live in the New Palestine district to attend New Palestine High School. You do need to live there if you want to ride the school bus, but anyone who lives in Hancock County can attend school in New Palestine. Obviously, the education in New Palestine speaks for itself if so many kids and their families wish to attend school there even though they will have to do the drive themselves.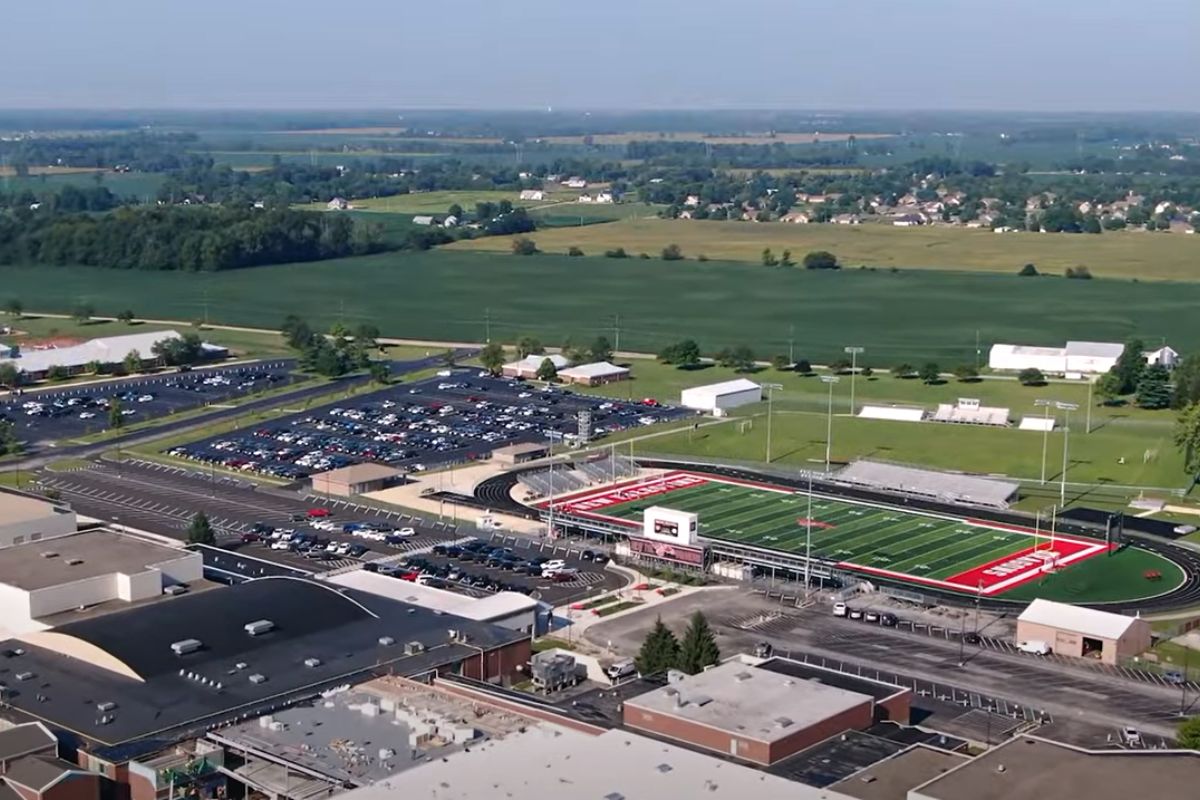 4. New Palestine is the perfect place to live a small town life
New Palestine is by no means a new area, it was established in the late 1800s making it over a century old. But for the majority of its life, New Palestine has been very small indeed. New Pal has always been the perfect place for those who wish to live a quiet, rural lifestyle near the amenities of Indianapolis, but without the population concentration of the city.
People come to new Palestine for the quiet lifestyle and space to be had. Anything you could really need is no more than a ten to fifteen minute drive away, and for many people, the inconvenience of the drive far outweighs the benefits of life in a small town.
5. New Palestine is one of the best places near Indianapolis to find affordable housing
Though small, New Palestine does have a main street and downtown area. Charming establishments, such as the Frosty Boy Drive In, entice visitors to come to town and visit for the afternoon and stop to take a moment to just enjoy life at a slower pace. (If you want to spend an afternoon pretending you live in a John Mellencamp song, this is the place to do it!)
The city has expanded over the years, and continues to grow outward, but its streets have historic charm, and some of its neighborhoods are extremely established with beautiful mature foliage and historic homes.  
Hancock County is without a doubt still one of the most affordable places to live in the Indy Metro Area. If you want space, you can find it here! The size of home, size of lot, and amount of land you can buy in New Palestine is not only more than in most of the Indianapolis suburbs, you will get more too. Your dollar will go farther in New Palestine, so if you are wanting to do some bargain shopping this is an excellent option. If you are looking for a place to call home with an affordable cost of living and small town charm, New Pal is worth taking a look at.
*Bonus*
These five reasons are enough to make you look twice at New Palestine if you are thinking about moving to the Indy area, but New Pal offers a bonus perk, too! New Palestine is close to the Indianapolis Regional Airport, offering the convenience of travel without the hassle of an international airport.
The international airport is located across town, and many people consider only this airport when deciding on a place to live that provides easy access for the frequent flier. But the Indy Regional Airport shouldn't be left out! This airport is smaller, of course, and offers fewer flights per day, and to fewer destinations, but for easy travel to a surprising number of destinations, this little airport is perhaps the east side's best kept secret! Bon voyage!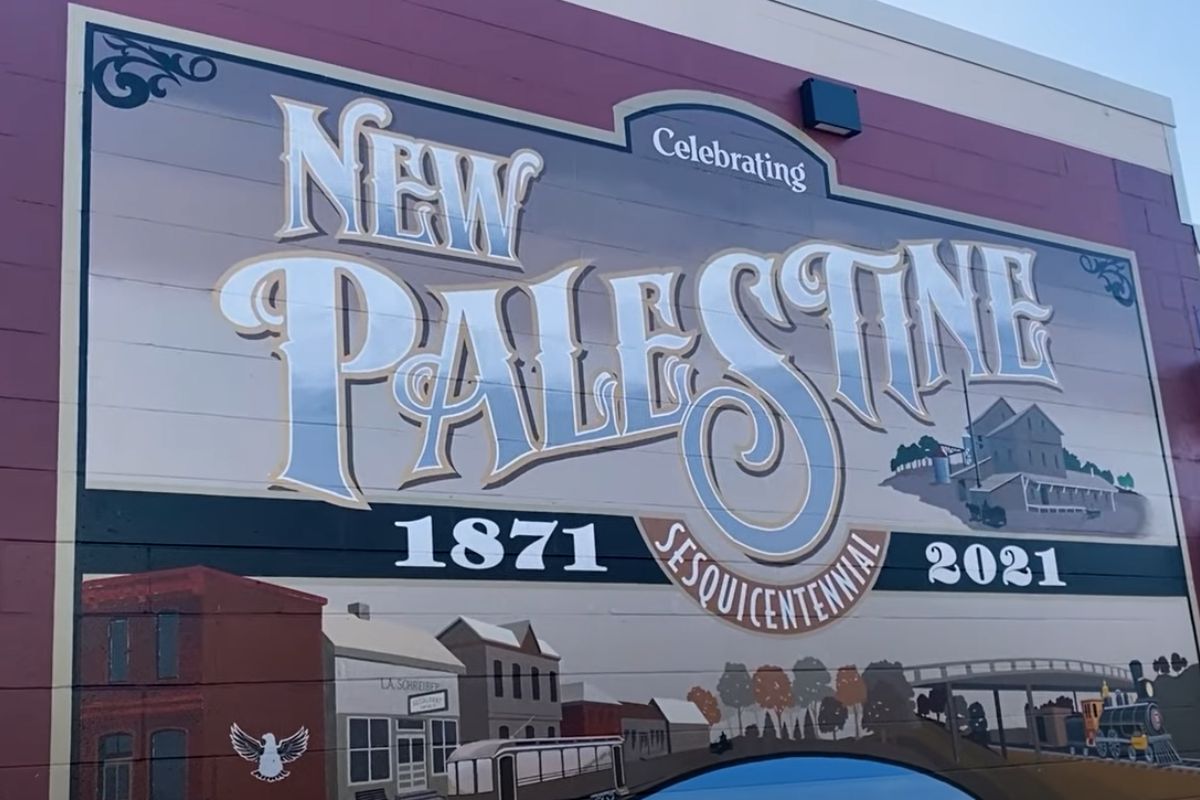 Want to buy a home in New Palestine Indiana?
Does New Palestine sound like a great place to call home? If you are thinking of moving to New Pal, or anywhere else in the Indy Metro Area, reach out to me today. I would love to help you find your perfect fit in Indianapolis, Indiana.