Weekend Destinations outside of Indianapolis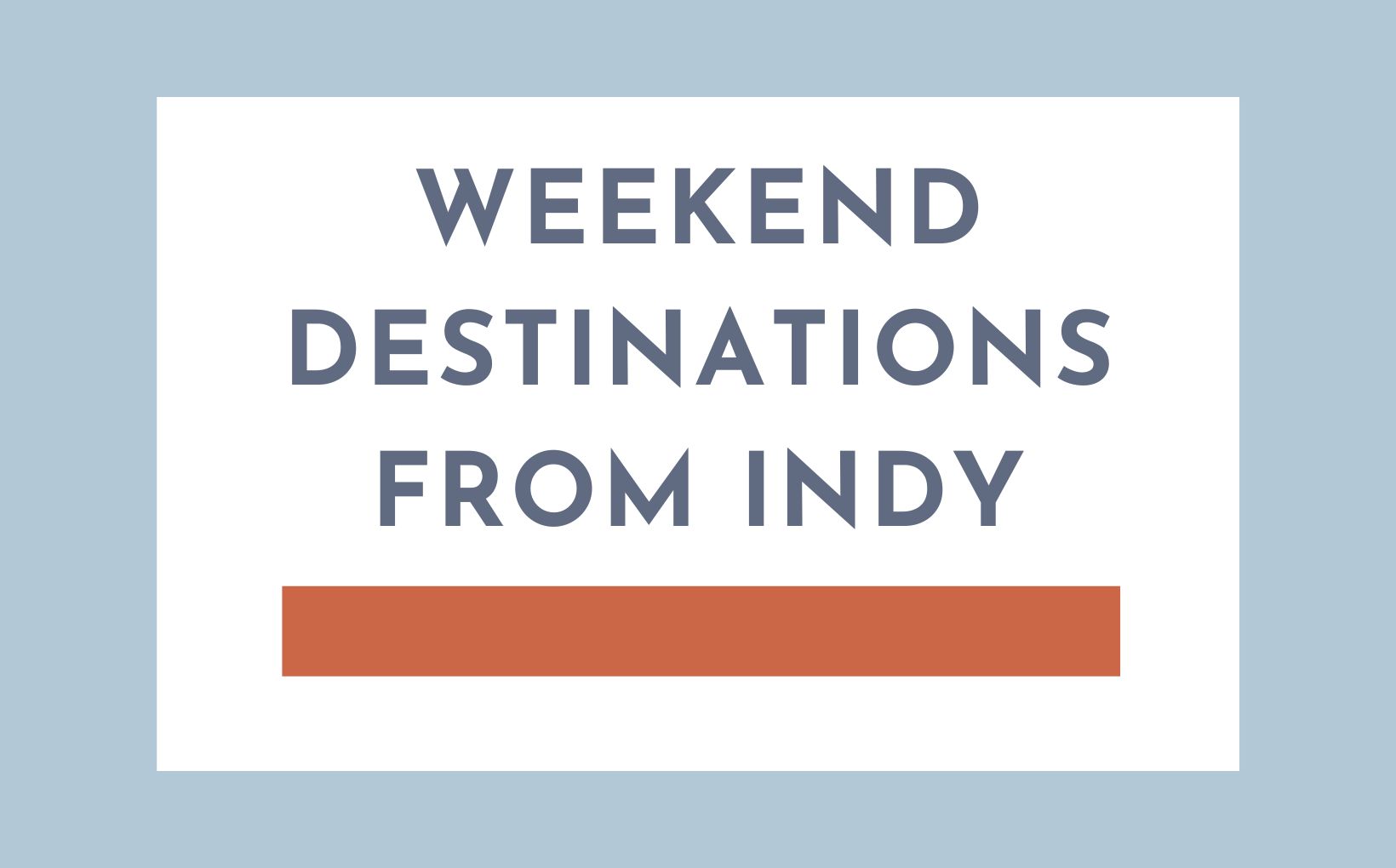 Indianapolis is full of fun and interesting things to do. But if you're living in Indianapolis and find yourself itching for a little change of pace, a weekend getaway might be just what the doctor ordered. Whether you want a big escape, or just a little bit of different scenery, there are plenty of fun weekend destinations outside of Indianapolis.
Top Weekend Destinations from Indianapolis
Indy: The best in the Midwest for adventures and getaways
When it comes to finding the perfect getaway from city life, you first need to decide on distance and budget. Are you looking for a full week of fun in the sun? Perhaps you just want to spend a couple days in nature, or enjoying a small town atmosphere to reset for a busy week. Whatever kind of vacation you are looking for, Indianapolis is well located to help you get to just about any of them.
No, Indianapolis doesn't have beaches, or snow-capped mountains. But it's one of the best cities in the Midwest when it comes to getting to those places. Aside from The Region (the Indiana suburbs of Chicago), Indianapolis is the only city in the state to have an international airport.
Even if you aren't jetting off across the globe, international airports usually offer more direct flights (and more affordable flights) to more destinations.
If you're more of the road trip kind of traveler, Indianapolis is very well located to head just about anywhere in the U.S. They don't call it "The Crossroads of America" for nothing! Many highways and interstates pass through Indianapolis, and quite a few big cities are only a few hours away (more on those later!)
Driving through the "flyover states" can be beautiful, and there is nothing quite like the open road to get the trip excitement going!
Southern Indiana Destinations
Are you looking for the kind of destination that is accessible on a Friday after work? If you only want to travel a few hours away from Indy, there are some great options. Without even leaving the state, southern Indiana is a wonderful place to go if you love getting out in nature and enjoying a more laid-back way of life. Though the Mason-Dixon line doesn't run through Indiana, once you start to head south, you might think it does!
The lifestyle in southern Indiana is noticeably, well, southern. The locals often have a drawl, and you will certainly hear sir and ma'am! Nashville, Indiana, is a charming place full of cozy homestyle restaurants and antique stores.
Brown County is renowned for its gorgeous changing leaves in the fall.
New Harmony, Indiana, is one of the most historic places in the state, where you can still enjoy candle making and butter churning as you explore hand-hewn log cabin villages. Hiking, biking, hunting, fishing, camping…however you enjoy getting in touch with nature, you can find it in Southern Indiana.
If you want to feel like you have traveled to another planet without ever leaving the state, Marengo Cave is worth a visit for an out of this world experience. Located just two hours and fifteen minutes from Indianapolis, Marengo Cave is a designated natural landmark. Discovered in 1883 by none other than two small children, the cave has been a destination for tourism ever since, making it one of Indiana's most visited locations. Touring the cave, you will see stunning structures such as stalactites and stalagmites, and if you are lucky, maybe even some small earth dwelling critters. For those up for a real adventure, you can even spend a night in the cave…if you dare!
Vacation destinations just a few hours away from Indianapolis
St. Louis, MO:
Assuming you want to get away and you do want to leave the great state of Indiana, St. Louis, MO, is a popular midwestern weekend destination known for its attractions and food scene. If you love authentic Italian food, The Hill is a destination in itself! This area is known for its cured meats and sausages, and since you can drive here from Indianapolis, you can bring plenty of goodies home in a cooler!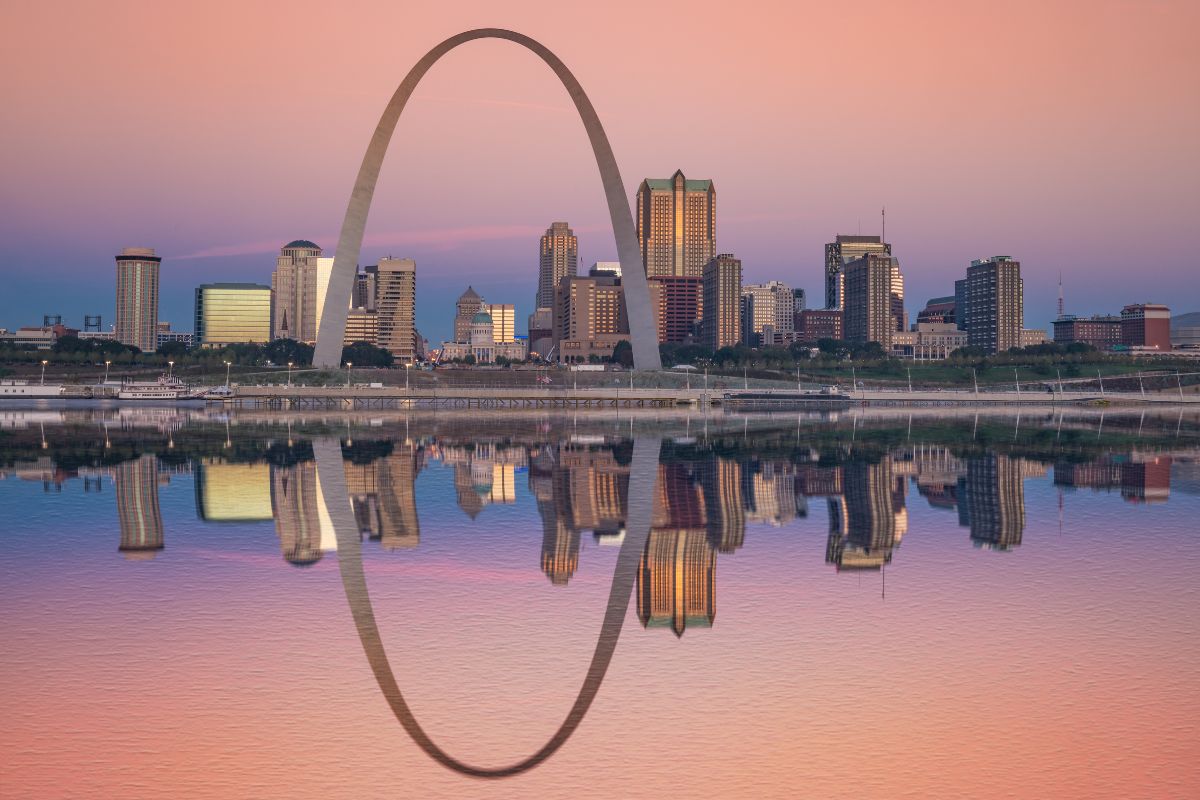 Cincinnati, OH:
Less than two hours away, Cincinnati is a bustling and exciting river town on the Ohio side of the Indiana/Ohio border. Here in this tri-state area, where Indiana, Ohio, and Kentucky all meet, you will find great nightlife and plenty of sports! Visit the historic Findlay Market and see what goodies you can find, there is always something unexpected!
If you love craft brews, there is no better place to be than the historic neighborhood known as Over the Rhine, or OTR to locals. This once working-class residential area is now home to countless microbreweries and swanky apartments that embrace the historic flair of this industrial city.
Nashville, TN:
Do you want to get down with some line dancing and down-home cooking? Nashville, TN, is a five hour drive from Indianapolis, and the food is worth it! Whether you come for the biscuits and gravy, the bars full of country-music-star-hopefuls, or the bachelorette parties (Nashville holds the title of number one bachelorette destination in America) there is something for everyone in Music City.
If you're looking for a peaceful southern getaway that isn't in the middle of the hustle and bustle of the strip, nearby suburbs like Franklin, TN, are full of charming vacation rentals and quaint shops and restaurants.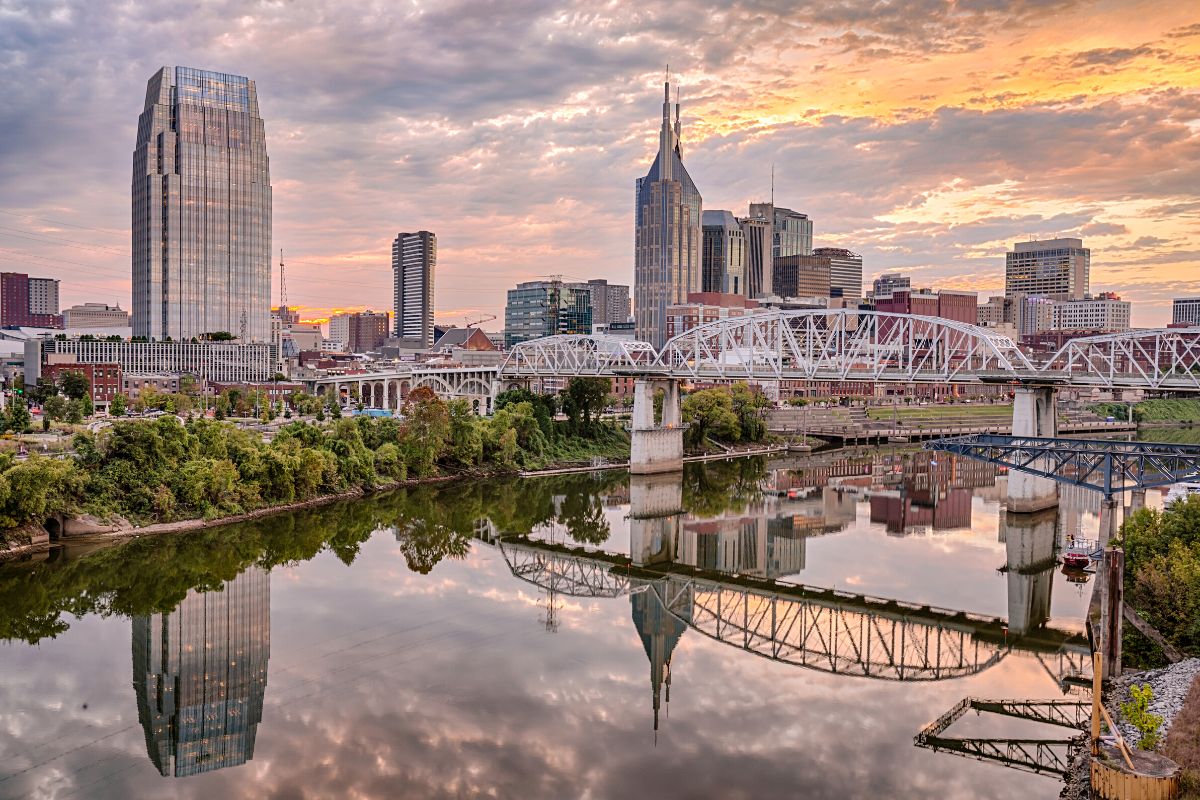 Chicago, IL:
Of course, what list of destinations near Indianapolis would be complete without The Windy City itself. Many Indy locals will claim that Chicago is only 2.5 hours from Indianapolis, but realistically, it's a little bit longer. Most likely if you're headed to Chicago, you're going into the city, to The Miracle Mile, or Navy Pier, or any of the other attractions in the city. This means navigating traffic (especially if you hit town during rush hour, which is likely if you are leaving on a Friday afternoon.) But even when the traffic is at its worst, it's still closer than New York City!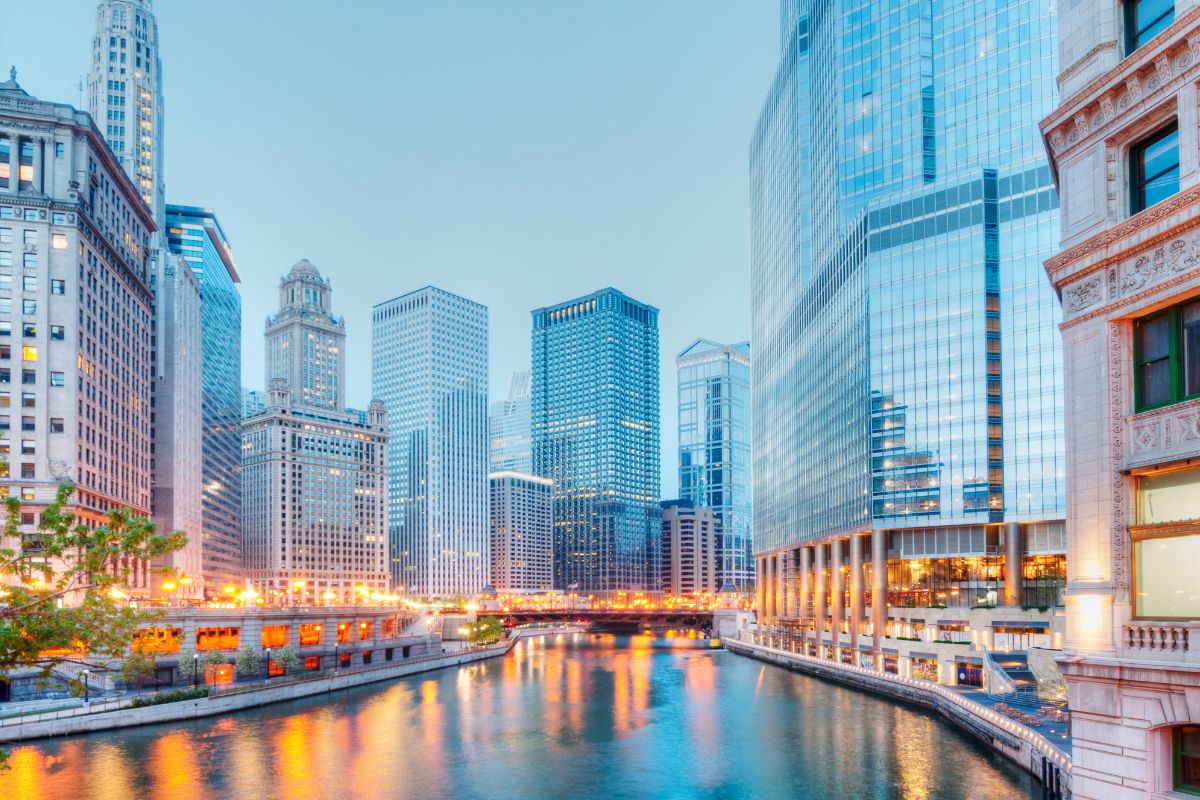 Columbus, OH:
When you think of Columbus, you might think of it as the state capital, or the home of Ohio State University, or even the home of the first American to orbit the earth, Mr. John Glenn. But Columbus is much more than a college town (though of course, college towns do have great bars and late night eats!).
Columbus is full of museums. From science centers to art, to even botanical gardens and a zoo; there's something for everyone. If you are looking for a great destination that offers very family friendly attractions, Columbus is the perfect spot. Best of all, Columbus is only 2.5 hours from Indianapolis, making it a great destination for a day trip if you don't want to stay overnight.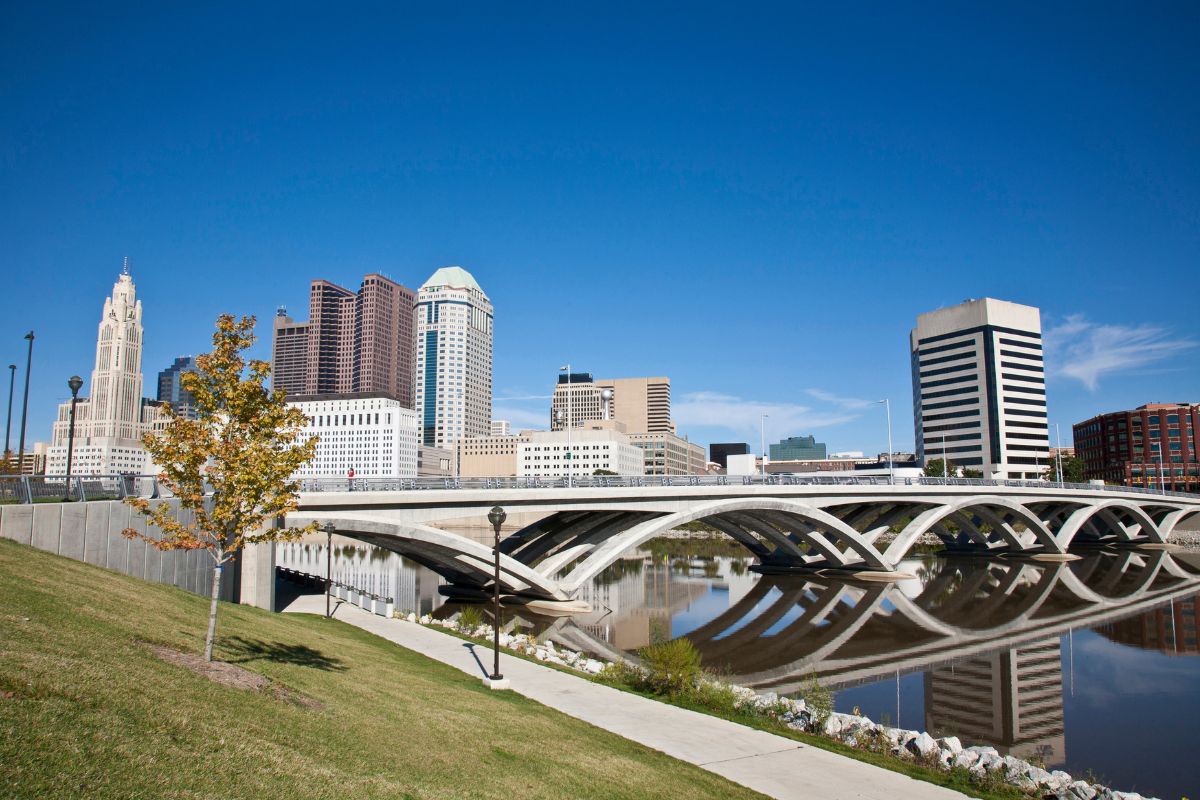 Road trip or flight destinations easy to get to from Indianapolis
If a weekend trip just won't cut it, and you need to get away for lets say, spring break or a summer family vacation, it isn't too hard to get to sparkling beaches from Indianapolis. No, Indy doesn't have any beaches nearby, but they are closer than you might think.
Lake Michigan 
If you don't want to go quite as far as the coast, Lake Michigan is a very popular coastal getaway for hoosiers. Believe it or not, the beaches on the Great Lakes really do feel like the sandy beaches by the ocean, they are just freshwater! Coastal towns like New Buffalo, MI, are full of charming shops and restaurants that bring the beach lifestyle alive, even in the middle of the county!
Florida & the Carolina's
Want to feel the ocean wind in your hair? The Gulf of Mexico and the Carolina's are two popular areas for Indianapolis residents looking for a nice long road trip and a big change of scenery. You can drive or fly to the southern and eastern coasts from Indianapolis. Southwest Airlines even offers short direct flights into ECP, the Panama City Beach airport. The Forgotten Coast, or the coastal area of the Florida panhandle is full of sparkling emerald water and white sand beaches. The Atlantic side of the southeast coast offers rockier beaches, but deeper water, perfect for offshore sportfishing and even surfing!
Getting away without ever leaving Indianapolis
Everyone loves a vacation, but we don't always have the time and money to leave town for a few days. This is just one of the many reasons Indianapolis is such a wonderful place to call home. The Indy Metro is big, and it's easy to just drive to a different part of town or another suburb to enjoy a change of pace, some new restaurants, a local farmers market, etc. Finding a change of scenery in Indianapolis can be as easy as a drive across town!
Looking to call Indianapolis home?
Are you thinking of moving to the Indianapolis Metro Area? If so, reach out to me at Compton Realty. I would love to help you find your perfect home in the Hoosier State, where you will have plenty of wonderful weekend getaways at your fingertips!