Is Indianapolis a Boring City?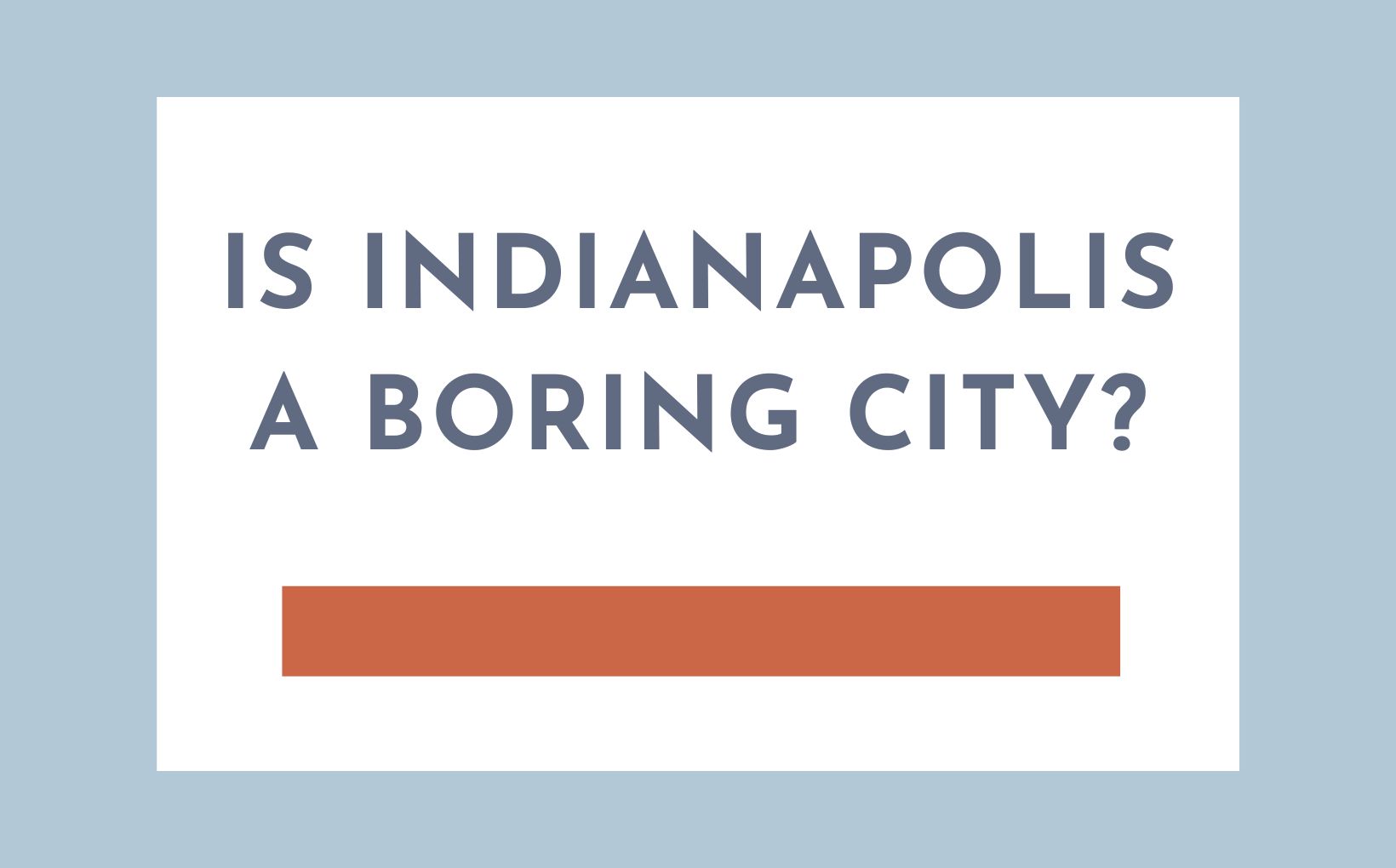 Do you think Indianapolis is a boring city? The Midwest gets an unfortunate bad reputation for having "nothing going on" and this couldn't be further from the truth! Indianapolis is a bustling metropolis, and it offers plenty to keep just about anyone busy!
Why do some people say Indianapolis is boring?
Some people are under the misconception that Indianapolis (and honestly the entire state of Indiana) is a boring place. Despite over two million people living in the Indianapolis Metro Area, people seem to think of it as a small town, lacking in culture, scholastics, and activity.
This is mostly due to the geography of Indiana. Most of Indiana is a plains landscape, with flat prairie land as far as the eye can see. There are some deciduous forests, and southern Indiana gives way to the rolling hills that turn into the Appalachian Mountains the farther east you go. But most of the state is just long and flat.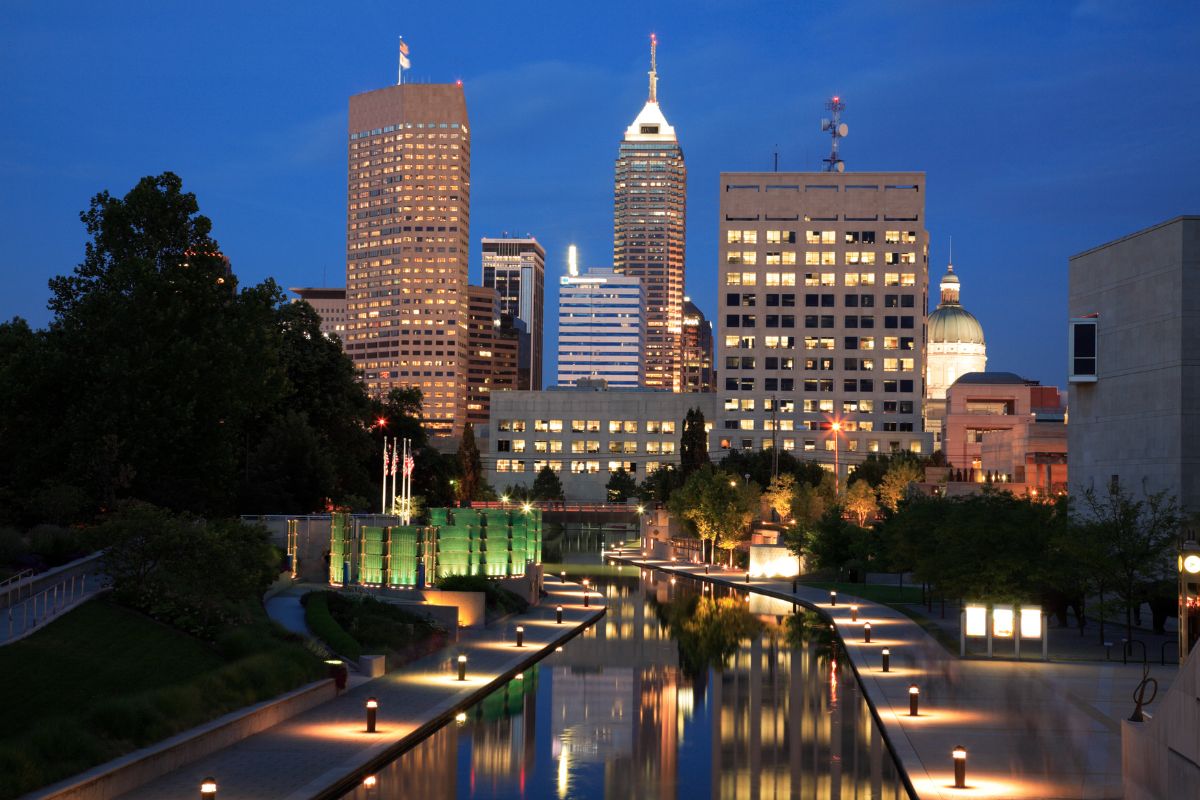 What Indianapolis does not have 
Indianapolis does not have mountains. If you are a skier, hiker, or person who feels they must live in a mountain town to find happiness, you won't find it here.
Indianapolis is not coastal. If you are a salt and sun worshiper that has to have your toes in the sand or warm weather all year long, you won't find that in Indianapolis.
Indianapolis is not in the desert. If you want temperate weather, no snow, and rolling vistas of saguaros and canyons, you'll have to look elsewhere for that.
But not being in the mountains, desert, or on the coast does not make Indianapolis a boring place.
Though we mentioned it's surprisingly large population, Indianapolis is still relatively small for a big city. It is the state capital, as well as a destination for professional sports, concert venues, and of course, the famed Indianapolis 500. But it isn't New York, or London, or Paris.
While two million people live in the Indy metro, that's only half of the population of Los Angeles, and only about 1/5th of the population of the L.A. Metro. Indianapolis is a city, it's even a big city, but it's not the city of all cities. It would be silly to even try to compare it to any of the above metropolises. 
Indianapolis is a great place to raise a family
One of the reasons people think Indianapolis is a boring city is because of its lack of "destination" type climate and landscape. While it isn't in the mountains, and it isn't The City of Lights, and it isn't busting at the seams with ten million people, Indianapolis is many things but boring. It's a great place to raise a family. There are many suburbs and neighborhoods in Indianapolis that are extremely family friendly. And it's a great place to meet other families to enjoy activities with on the weekends.
Parts of town are wonderful for singles, too. If you are young and want to live in a part of town where it is easy to go out for a drink or a cup of coffee and meet new people, Downtown, or Broad Ripple are both excellent places to live.
Events in Indianapolis
There is so much going on in Indianapolis throughout the year that you would actually struggle to find a time when there is truly nothing to do. Professional sports teams are having games during their various seasons. Festivals and events are taking place constantly, especially in the warmer months. There are multiple outdoor amphitheaters in Indianapolis where you can catch a show, and usually they're free!
On any given weekend, you can head to many of the suburbs and find farmers markets. Some times of the year are busier than others, but there is always something going on.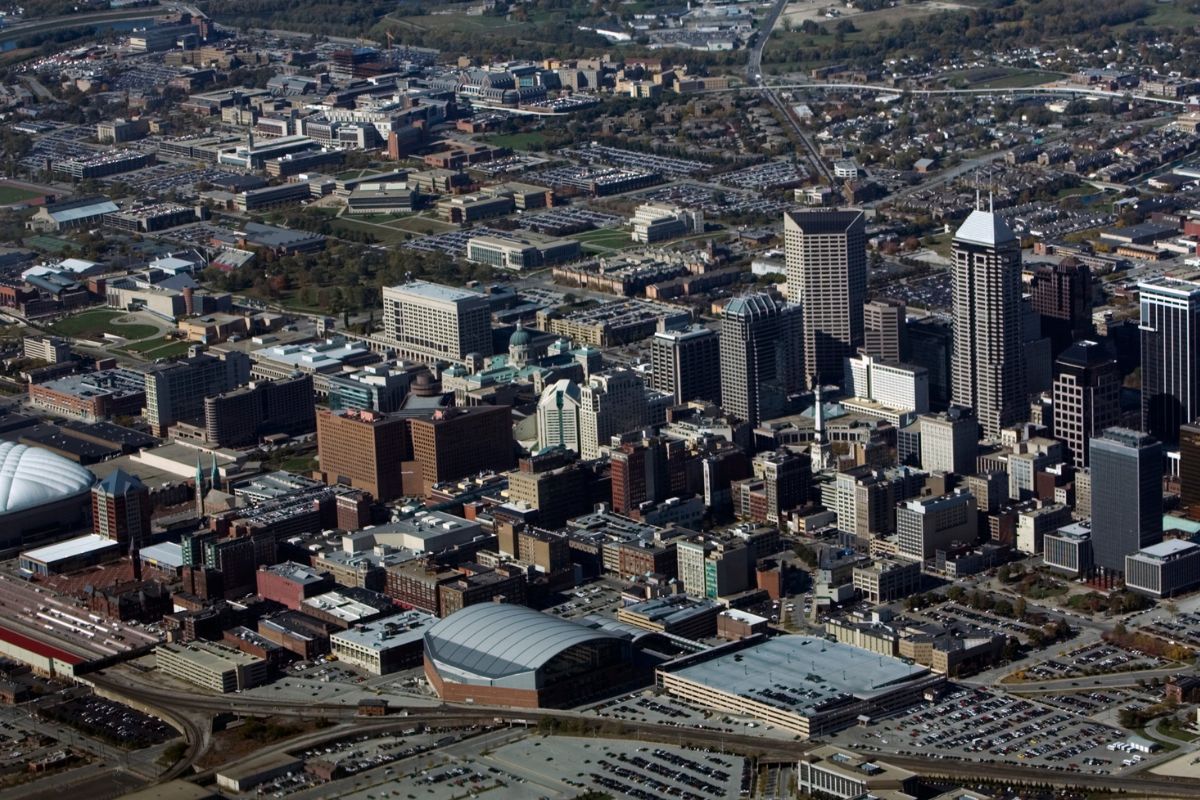 Indy's thriving foodie scene
If you love to go out to eat, Indianapolis is a great place for a foodie to live. After all, it's surrounded by the farmland that feeds America. Downtown Indianapolis is full of dining options, including everything from white tablecloth fine dining, to casual pubs, to interesting international fare.
Do you like wine, or beer, or custom cocktails? There are wine bars, microbreweries, and cocktail lounges all over town. Because it's a pretty big place, there are always new businesses coming in and opening up, so it's unlikely you can ever really have tried every restaurant in Indy.
If you really think you can't find anything you like in Indianapolis, you probably aren't looking very hard!
Indianapolis has beautiful public spaces
Do you enjoy getting out on the weekends and spending time with the family, or hitting the tennis court with your friends, or even just going for a walk with a cup of coffee? If so then Indianapolis offers a great selection of green spaces for you to enjoy.
There are parks all over Indianapolis. Whether you're looking for sports courts or green grass to throw a frisbee for the dog, you can find it all. Most of the city is well maintained, very clean, and is generally a safe place to be out and about. Like any big city, use your common sense, and don't go lurking through alleys after dark. But Indianapolis is for the most part a safe place to be outside by yourself, with friends, or as a family.
Museum, music, and the arts
If you're still wondering if Indianapolis is a boring city then you definitely need to check out the museum and arts scene here. Indianapolis is full of places to see beautiful things, take in live music, and further your education.
The Children's Museum is one of the most popular museums in the Midwest. The Philharmonic Orchestra of Indianapolis is an all-volunteer orchestra that has been running for over 80 seasons, bringing classical and contemporary music to Indianapolis. Art museums, galleries, and even public art can be found all over the Indy Metro, especially in the Arts and Design District in the Indy suburb of Carmel, Indiana.
It would be hard to see all the art and hear all the music that Indianapolis has to offer!
Ready to buy a house in Indianapolis?
Are you thinking of moving to the definitely-not-boring Indianapolis Metro Area? If so, reach out to me at Compton Realty. I would love to help you find your perfect home in beautiful Indianapolis, Indiana.