Pros & Cons of Living in Brownsburg, Indiana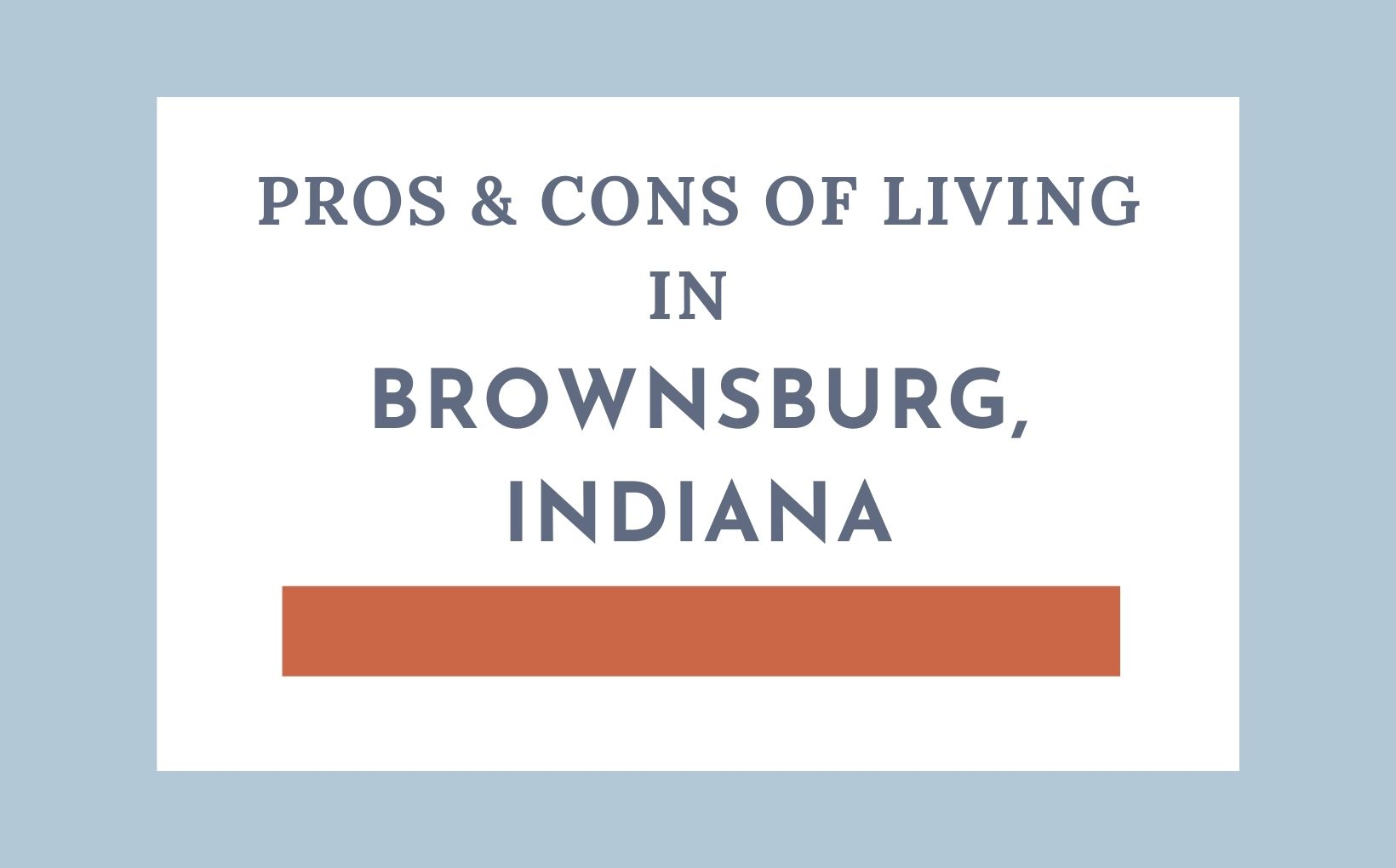 Do you want to live in a quiet, safe, family-friendly suburb of Indianapolis? Brownsburg is a great place to call home, and it could be just what you are looking for. This growing city is becoming more popular each year. If you are thinking of moving to the Indianapolis area, check out a few of the pros and cons of living in Brownsburg, Indiana.
Pros of Living in Brownsburg, IN:
Brownsburg is affordable.
The high quality of life in Brownsburg is greatly attributed to the affordability of the suburb as a whole. Home prices, groceries, dining out…all of these things come at an extremely reasonable price. Rising home prices are one of the biggest drawbacks to some of the most popular suburbs surrounding Indianapolis. Neighborhoods like Zionsville and Carmel flat out price out potential buyers with their prohibitive price tags. But in Brownsburg, you can still buy a nice home for an affordable price and be getting much more for your dollar.
The median home sale price in Brownsburg is under $300,000 for a single-family home, something you likely wouldn't see in the bigger, more popular suburbs.
You can find homes for much more in Brownsburg if budget is no issue, and some for less.  Don't write off Brownsburg as "cheap" by any means. This is a great place to buy land and build your own dream home. If you have a bigger budget, what you can get in Brownsburg might surprise you; there are some absolutely beautiful homes in this suburb. If you're really looking for something small, you can even find homes in the $200,000 range, and they aren't totally dilapidated or in terrible parts of town.
In fact, Brownsburg doesn't really have bad parts of town. Even the older areas are well kept and very safe. Brownsburg is known for being a family friendly place, and that translates to safe neighborhoods.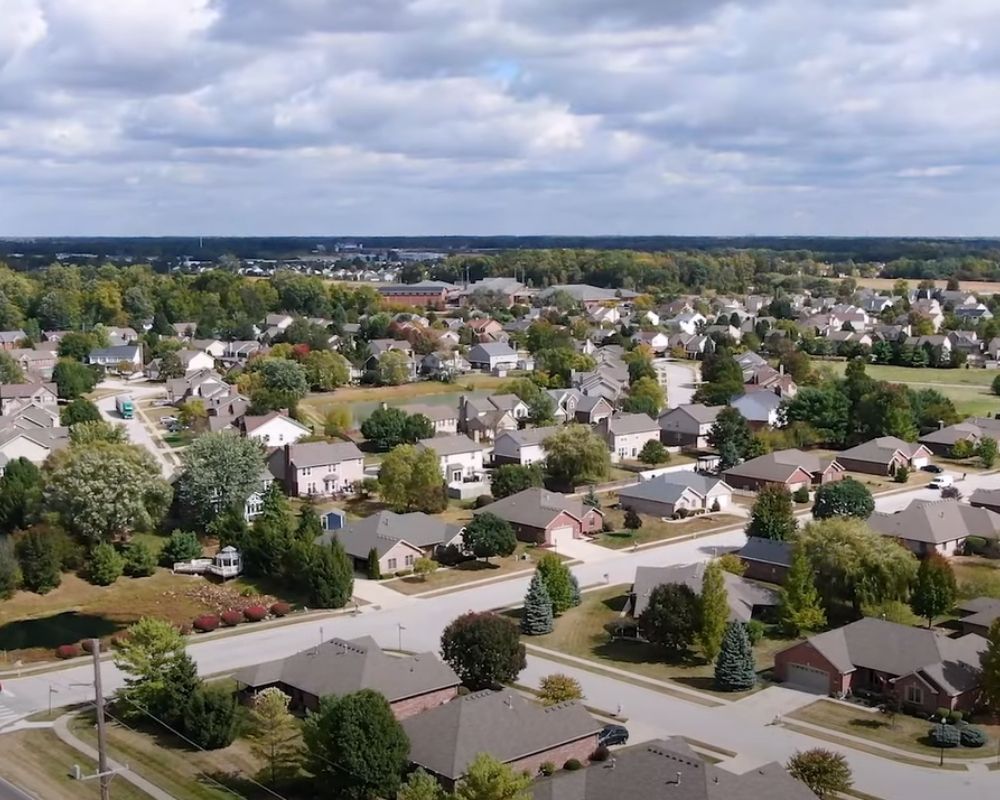 Brownsburg is well located.
Brownsburg is located on the far western edge of the Indianapolis area, just north of Avon, Indiana. Interstate 74 runs from Indianapolis through the north side of Brownsburg, making the drive into the city very easy even though it might not actually be super close. On average, depending on where you live in Brownsburg and where you are headed in Indianapolis or downtown, this drive will rarely take over thirty minutes.
If you fly often, the Indianapolis airport is just south of Brownsburg, so it's perfect for those who travel regularly.
Eagle Creek Park is one of the biggest municipal parks in the entire country and it is located in Brownsburg. The park is technically its own nature preserve. Within the park is a reservoir, beautiful trails, and more than 4,000 acres of land. It's the perfect place to really unplug for the day, or even just the afternoon. Living on the west side of Indianapolis, residents have the benefit of more space to themselves, but easy access into the city. Because the northern suburbs are so populated the north/south traffic in Indianapolis is some of the worst. Luckily for Brownsburg residents, the east/west congestion is much lighter.
Brownsburg is growing every year, so the traffic might not be a breeze forever, but even if it picks up significantly, it will have a long way to go before it reaches comparable saturation as some of the most high traffic areas of the Indy Metro.
Brownsburg has great schools and is very family friendly.
Brownsburg has only one high school, and it has a student body of about 3,000 kids. This isn't a huge school, but it's not small either. There are a few options when it comes to feeder schools, and they are all very well rated as well. One of the most interesting things about Brownsburg schools is their "campus" like set up.
All of the schools are within one central location, meaning from start to finish, your children will be going to school in basically the same area. If you have one in elementary school, one in middle school, and one in high school, you won't be driving all over town to accommodate a varied drop off schedule.
There are so many great options when it comes to schools in Brownsburg, it's likely your kids could even walk or bike to school depending on age. The schools are dispersed throughout town in a way that ensures a great school is nearby no matter where you choose to live. You don't need to worry about finding your dream home in a school district that isn't highly rated. Brownsburg is such a safe area that many people feel comfortable allowing their children to walk to school, and with many neighborhood kids going to school in the same area, it's even likely they can find some walk-to-school buddies!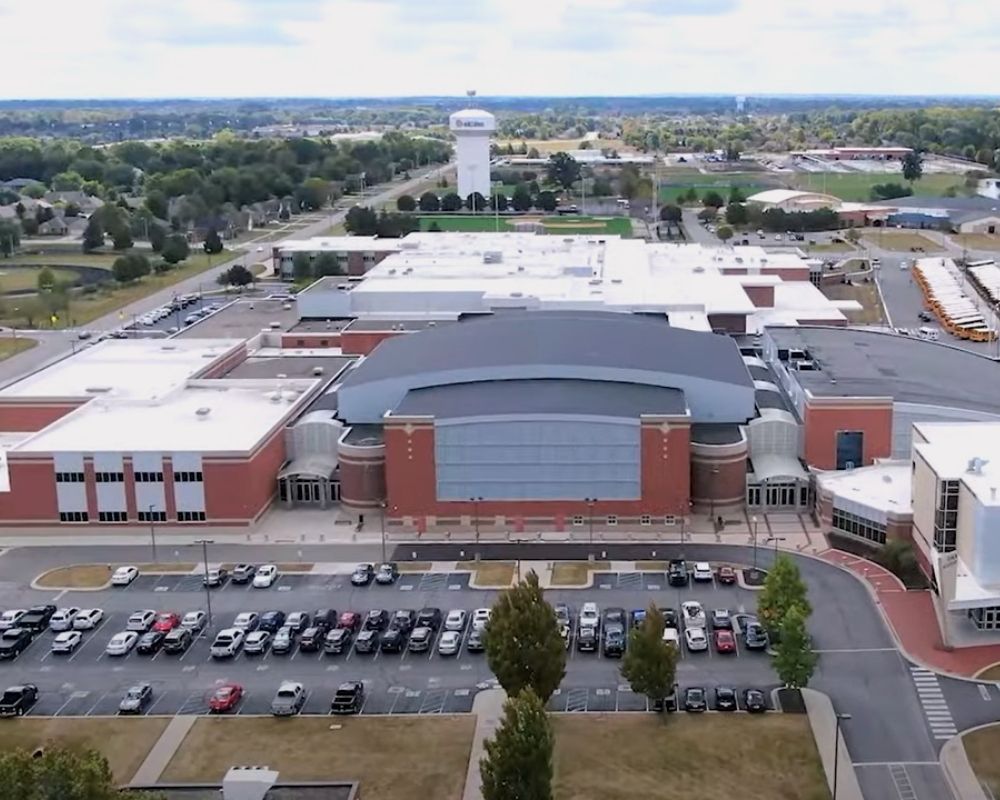 Cons of Living in Brownsburg, IN:
Downtown Brownsburg is small:
Brownsburg is a small town, and the downtown area reflects this. Brownsburg does have a downtown area, but it is small and pales in comparison to the downtown offerings in other suburbs. The original downtown is so small, in fact, that there is little to no room for new growth at this point. What you see is what it is going to be for the foreseeable future.
With that being said, there is a newer extension being built that will offer a gathering area and cultural center for Brownsburg, so there will be something more, it's just a bit TBD as to what that will look like.
If you enjoy going out to eat, or getting drinks with friends, you might really feel the absence of a good place to do that in Brownsburg. Downtown Brownsburg is nothing like the trendy and artsy Art and Design District of Carmel, or the charming and full of character Downtown Zionsville.
Once you have visited the few restaurants and shops that are in Brownsburg's downtown, you have pretty much seen everything. Because there isn't much of a gathering area in this suburb, it can make it difficult to get together and feel the presence of community.
Brownsburg lacks enough park space:
Wait, didn't we just say it has a great park? Yes, Eagle Creek is massive and is arguably one of the best municipal parks in the Midwest. But if you aren't particularly interested in going on a nature preserve adventure, there are not many other options for green space to be found. If you don't live particularly close to the preserve, you will quickly realize there isn't much else. Public recreational space is definitely lacking in Brownsburg, especially considering the rate at which the city is growing.
For many Brownsburg residents, the trade off of not having as much public green space is that you have more of your own green space. The lots in this suburb are bigger and are some of the most affordable in all of Indianapolis, so if you want a nice big yard for the kids and dogs, this is a great place to have that.
But public recreational space is much more than just a place to get out and feel the grass beneath your feet. Having a place to meet up with a friend for a walk or shoot a few hoops after work gives a greater quality of life to the area, and though Brownsburg is a great place to be, it can be a hard place to meet up and find something to do.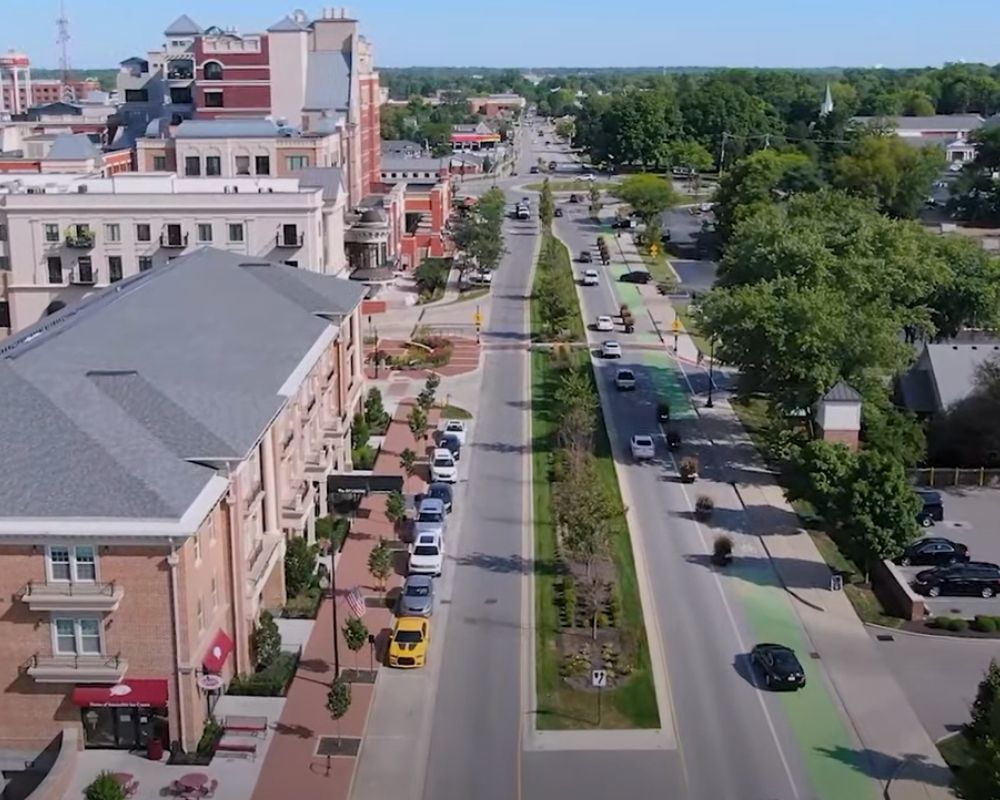 Brownsburg is not the most exciting place to live.
This is subjective, everyone enjoys different things, but there is no denying the fact that Brownsburg is a sleepy little town. If that's what you are looking for, this isn't a con at all. But even if you do enjoy a quieter lifestyle, eventually you are going to feel the stagnant "nothingness" of the city.
There isn't much to do, there are not many restaurants (and what is there is often not very unique) and the entire town is so small you will quickly feel as though you have seen every part of it. It is quiet, and family friendly, but it isn't New York, or L.A., or even Indianapolis.
Another important thing to consider about the small and quiet nature of Brownsburg is that if you are raising a family here (which many people are) your children will not get much cultural exposure. They likely will not attend school with many classmates of diverse ethnicities and cultures. They will not grow up seeing people who are very different from them, or eating at restaurants with cuisine that is not similar to what they eat at home. If you want your children to grow up experiencing many types of people and culture, it will be unlikely they will get that in Brownsburg.
Looking to call Brownsburg, Indiana home?
If you are thinking of calling Brownsburg home, reach out to me today at Compton Realty. I would love to answer any questions you have about living in Brownsburg or any of the other wonderful suburbs of Indianapolis.