Winter Weather in Indianapolis – What to expect when living here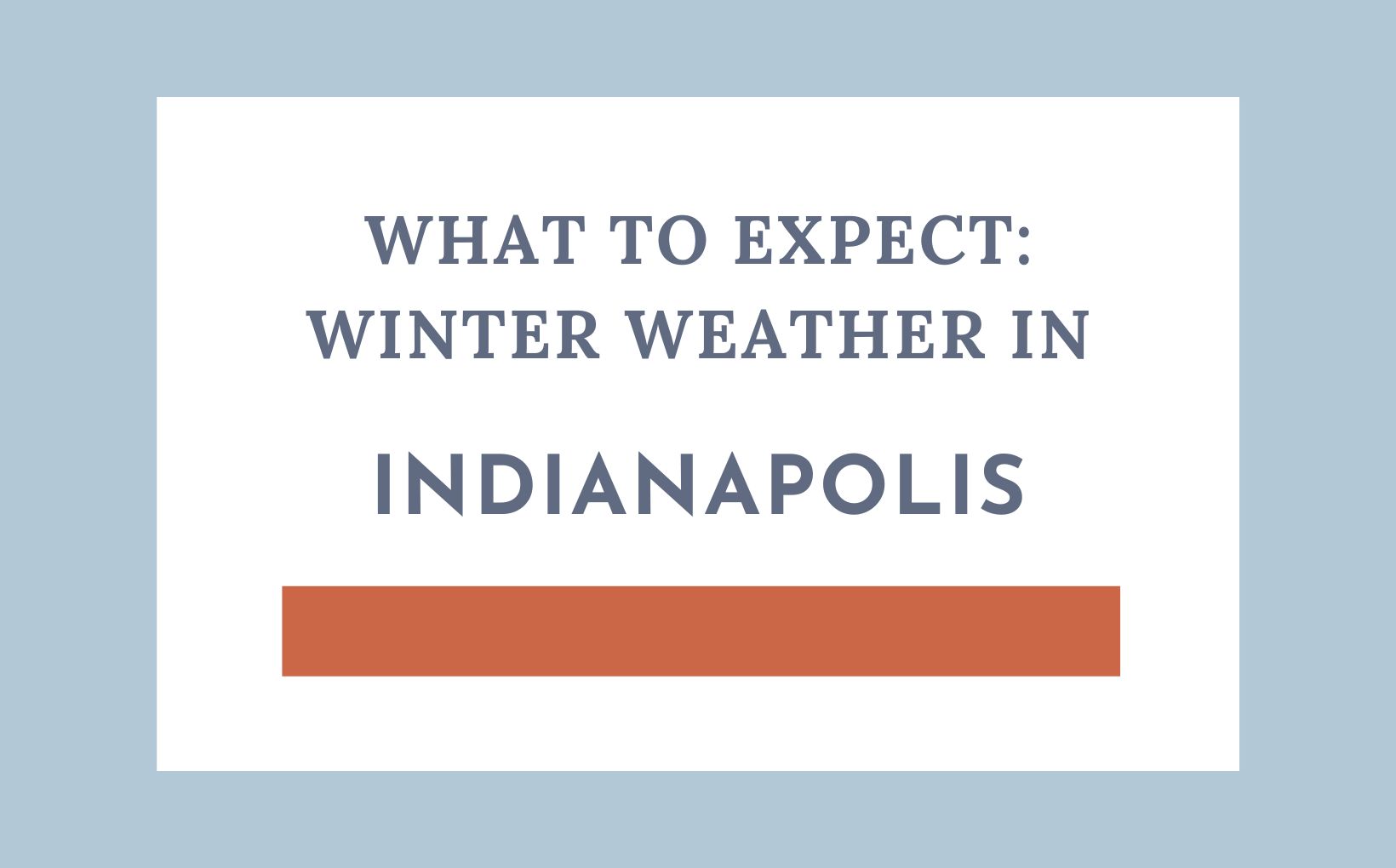 Should you expect snow living in Indianapolis? Whether you are looking for fresh-fallen snow on Christmas morning, or are more hopeful for less of the fluffy stuff to shovel from the sidewalk, here's everything you need to know about winter weather in Indianapolis.
Winter in Indianapolis
The myth of midwestern winters.
You've likely always envisioned the Midwest to experience a deluge of snow in the winter. If asked how much snow Chicago gets annually, you would likely respond "A lot?" But Chicago only gets about 36 inches of snow each year, and of course that isn't all at one time. The national average is 28 inches, which puts into perspective how much snow is really falling in Northern Indiana (which on the western side borders the Chicago area and is referred to as "The Region.") Milwaukee, Wisconsin, experiences 44 inches of snow each year, which is exactly double the snowfall of Indianapolis.
But what do these numbers even mean? How much snow is a lot of snow, and how much are you really going to get if you live in Indianapolis?
Yes, it will snow in Indianapolis.
Indianapolis does get snow, but it's a Goldie Locks kind of snow; not too much, not too little…it's just right. The Midwest is an expansive, somewhat ineffable part of the United States, and its winters follow suit. If you are not from the Midwest, you have likely seen images of midwestern winters dumping snow as tall as two-story buildings upon little towns all over the heartland. But while this may be the case in little towns in Wisconsin or Michigan, that isn't so much the case in Indiana. Or…is it?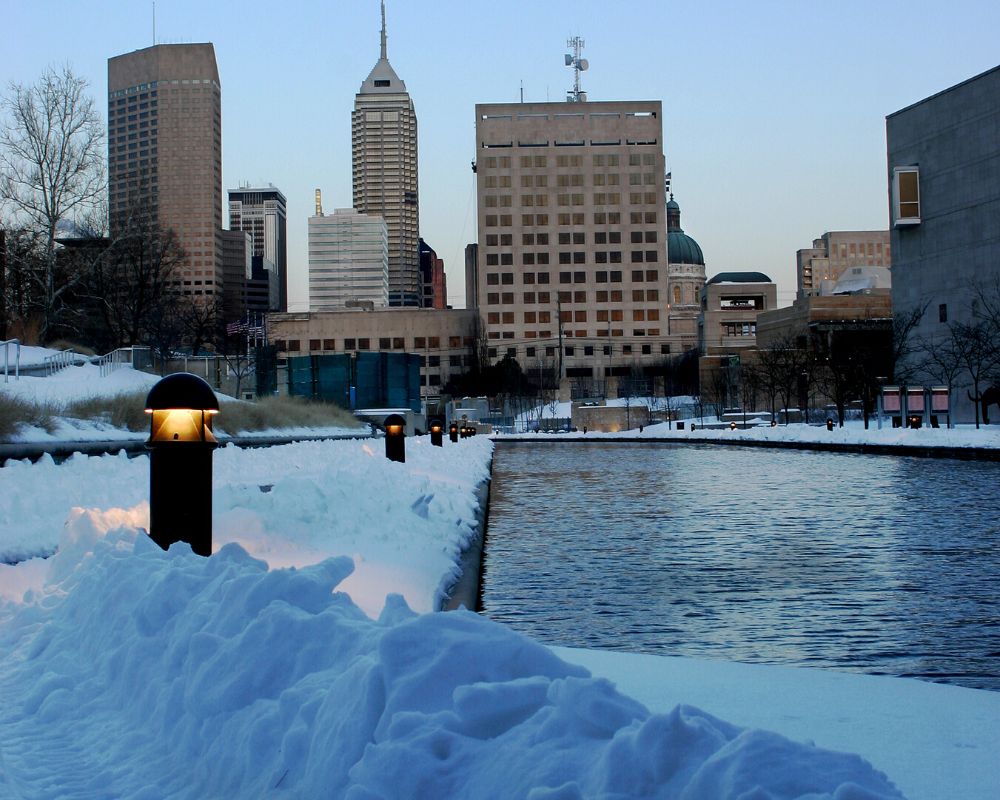 What is an Indiana winter really like?
Indiana is a long, skinny state, and its longitude covers a great deal of the central United States. Central Indiana is flat prairie land. Southern Indiana is rolling hills that flank the mighty Ohio, with the eastern side of the state getting rockier in geography as it heads toward the Appalachians.
Northern Indiana experiences the chill and precipitation from the Great Lakes, making its winter weather entirely different from that of even an hour or two south. In Indianapolis, right in the center of the state, the prairie starts to meet the hills, and the weather tends to be a bit of everything in between.
Indianapolis snowfall
Indianapolis gets about 22 inches of snow per year, which is just under the national average. With 42 inches of rain per year, however, much of the rain that falls from November to late March would have been snow had it only been cold enough to freeze. Indianapolis gets so much rain, in fact, that it surpasses Seattle in annual rainfall. If you aren't a lover of snow and ice, you can find solace in knowing most of that water will fall on days when the mercury surpasses 32 and it has no chance of ever becoming snow.
Short-lived winter wonderland
When it does snow in Indianapolis, it generally doesn't stick around for too long, and only falls a couple inches at a time. This means you get all the joy of a pristine snowfall, but after enjoying it for a few days, it cleans itself up! As previously mentioned, there are few times throughout the winter when the weather stays below freezing for days on end.
When that does happen, then you can anticipate some nasty roads and bitter weather. Every few years there is a big snow that sticks around and causes businesses and schools to close in order to keep residents off of the roads and safely at home.
Surprisingly chilly
Even though the winter weather in Indianapolis isn't actually all that cold, if you are new to Indy, you might find it bitterly cold due to the wind chill. The flat, prairie landscape of Central Indiana allows the wind to whip through town at bone-chilling speeds. Even though the actual temperature may rarely dip too far below freezing, it will feel much, much colder. Investing in hats, mittens, earmuffs, and anything else to protect delicate exposed skin will be a very smart move before your first winter in Indianapolis.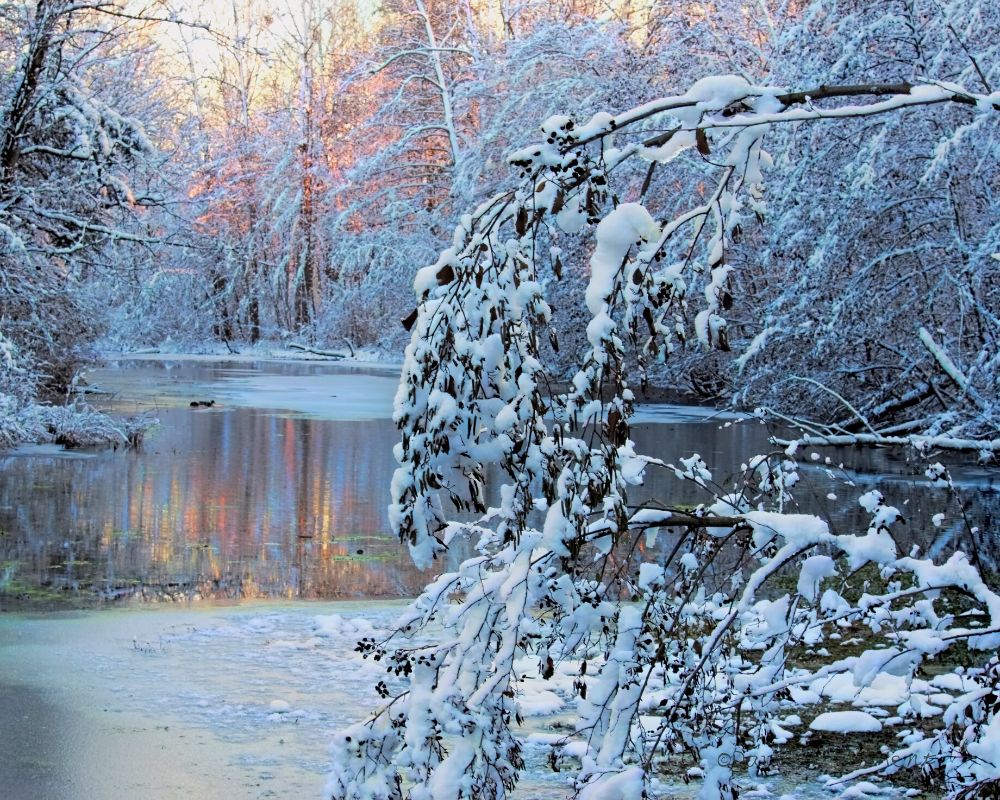 Are there fun things to do in Indianapolis during the winter?
This relative question ranges in answers from "Of course there are plenty of fun things to do!" to "Not really." For children, all the snow fun you can imagine is available when it snows, including making snowmen, having snowball fights, and of course sledding. The weather rarely gets cold enough for a long enough period of time to freeze over lakes and ponds for skating, but it does happen when cold snaps last long enough.
The one winter sport you certainly will not find in Indianapolis is skiing. Believe it or not, Indiana does have two small ski resorts, and even more shocking, they are located in Southern Indiana. Of course, the ski runs are capitalizing on the hilly nature of the southern portion of the state, and all of the snow is man-made. The weather must stay cold enough to keep the snow from melting, but both Paoli Peaks and Perfect North Slopes are open for about three months every winter, offering a bit of on-piste recreation for the Hoosier skier.
If you aren't from Indiana, you might know Indiana as a basketball state, and the wet and chilly winters certainly play into the Hoosier penchant for the court. Without much to do outdoors during the colder months, many kids grow up participating in indoor sports during the winter. Basketball is a big part of the culture in Indiana, and The Indianapolis Pacers enjoy loyal support from all over the state. After all, who could forget our famed Larry Byrd, who played for Indiana State University before playing for the Boston Celtics, then coming back to his Hoosier roots to coach the Pacers.
Looking to move to Indianapolis?
Are you thinking of moving to Indianapolis, Indiana? Now you know what to expect when Jack Frost comes knocking, reach out to me at Compton Realty, I would love to answer any questions you might have about moving to the Indy Metro Area.