Northwest Carmel Indiana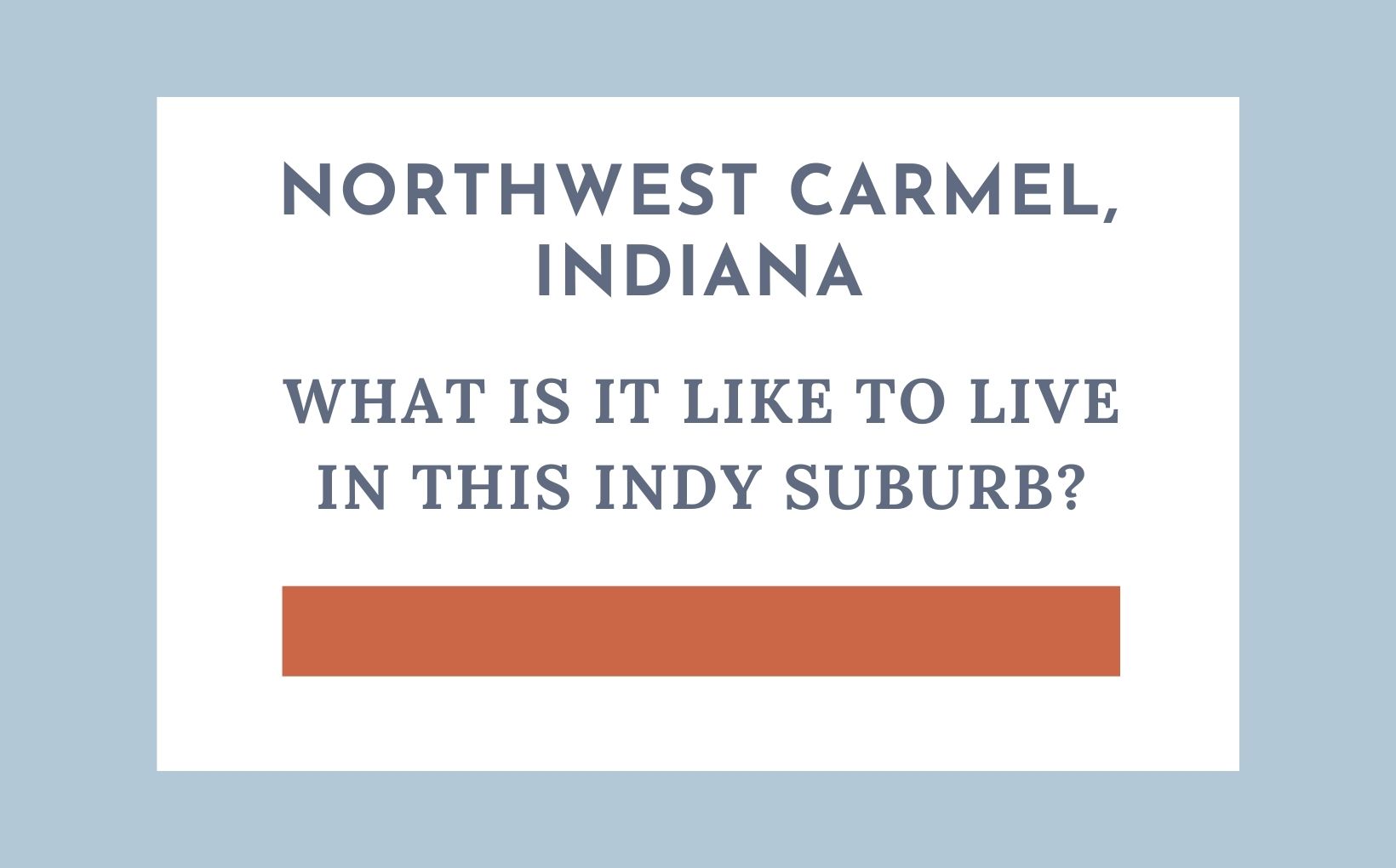 Carmel, Indiana, is one of the most popular suburbs of Indianapolis. With its 100,000 plus population, this neighborhood is absolutely a town of its own. Not only does it boast this large population, it spans an impressive distance. Though not very "deep" from north to south, there's an area of about 15 miles in which Carmel stretches east to west. The town is divided into certain unofficial parts of town, and residents will quickly note that the vibe in each area is unique to that location. And the area of Northwest Carmel Indiana is one such area that is really taking off.
So, let's dive into how the city of Carmel is geographically divided and what each area is like, then go into what makes Northwest Carmel Indiana so popular.
Areas of Carmel Indiana
Downtown/Midtown Carmel:
The downtown area of Carmel is a vibrant, thriving part of town. Downtown Carmel is known as the Arts and Design District, and it certainly lives up to this moniker. You'll see murals, sculptures, and street art all over downtown. Dotted about are unique little restaurants, bars, and coffee shops; and you will find little to no chain establishments. The Arts and Design District has been a growing part of Carmel for many years now, and continues to evolve.
Another popular 'thing to do' in Carmel that's located in Midtown Carmel is the Monon Trail. The Monon Trail is a more than 25 mile long multi-use trail; it runs right through the Carmel Arts and Design District. Connecting Indy travelers by foot, this trail runs all the way from Downtown Indianapolis, through Carmel, Westfield, and even further, as it continues to lengthen. The trail makes downtown Carmel even more accessible. It's especially accessible for those who are interested in going downtown without the hassle of finding parking.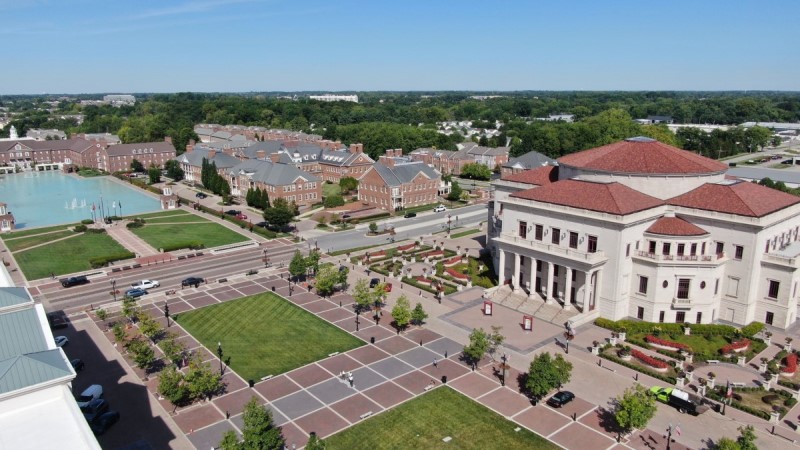 East Carmel: 
The east side of Carmel is the oldest part of town. This well established area has many older homes, and the foliage here is mature and beautiful. This is a very popular part of town, and the homes here are expensive, even if they are a bit dated and haven't been renovated.
Because this part of town was "sectioned out" a long time ago, it's rather landlocked when it comes to building homes or businesses here. There isn't much space left in East Carmel that isn't already occupied. Which means there's not a lot of opportunity for building new construction homes here. If you are desirous of a brand new home in Carmel, you'll have to look in a different part of this Indy suburb.
Northwest Carmel:
It's clear to any resident or visitor who drives through town that Northwest Carmel is the newest part of town. If you want to live in Carmel and want a new construction home, this is the place to start looking.
As you get further towards the northwest end of Carmel, you'll notice somewhat of an increase in desolation, which depending on the person, can be a good or bad thing. For those who want to live in Carmel but aren't interested in a busy, city vibe, this location is perfect. If you like to be near the action, you might feel like there just isn't anything going on in Northwest Carmel, and you are out in the middle of nowhere.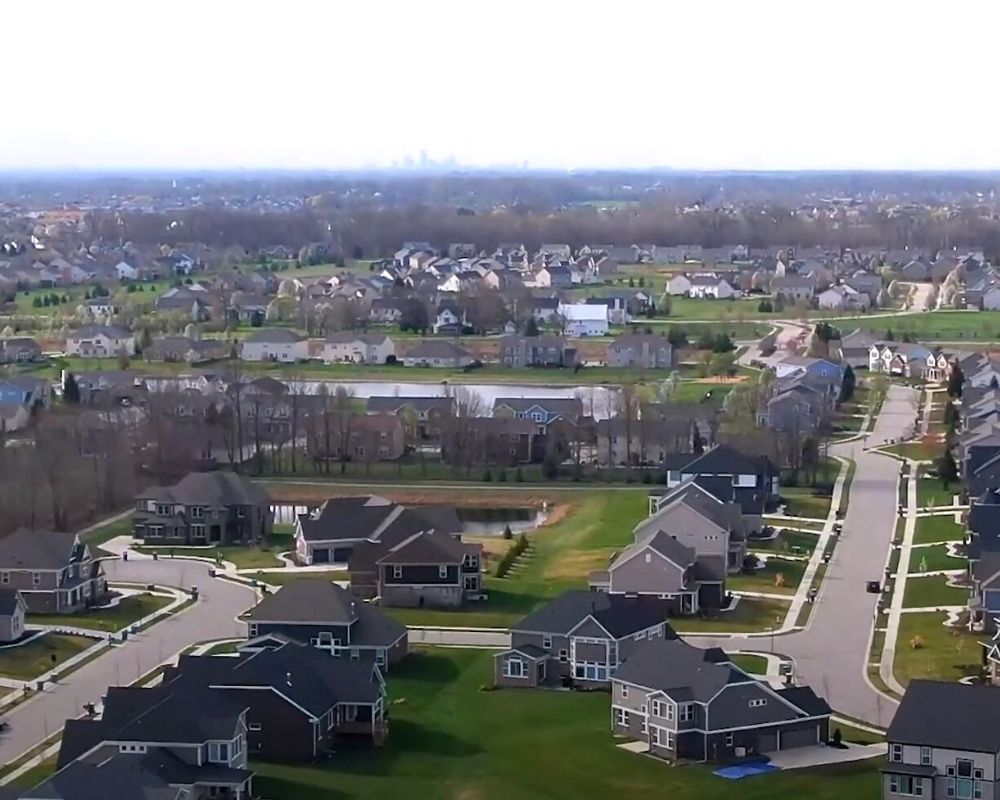 One of the greatest upsides to the Northwest Carmel area is the ability to purchase larger lots, and build beautiful new homes for significantly less money than almost anywhere else in Carmel. Even though the subdivisions themselves might be more spread out, don't picture all the homes in Northwest Carmel to be lone farmhouses sentry atop a hill. You will still be able to find a neighborhood vibe. The kind where children can play together in the cul-de-sac, or ride bikes throughout the safe streets. The amenities continue to grow around Northwest Carmel, as well, bringing with them a livelier feeling.
One of the more developed areas of this part of Carmel is the Village of West Clay. The homes in West Clay are beautiful and the neighborhoods are all nicely manicured. There are restaurants and shops as well, including the popular Danny Boy Beerworks brewery. Walkability is one of the biggest draws to the village, as it was laid out to be extremely pedestrian friendly. Residents can also enjoy the ten miles of walking paths weaving throughout parks and other beautiful Indiana green space.
If you feared you were giving up the friendly, small town vibe by choosing to live in Northwest Carmel, The Village of West Clay is definitely a place where you can have your cake and eat it too!
Looking to move to Indianapolis or the surrouding Indy Metro area?
Fill out our contact form and we'll connect with you ASAP to get your Indy home buying or selling journey started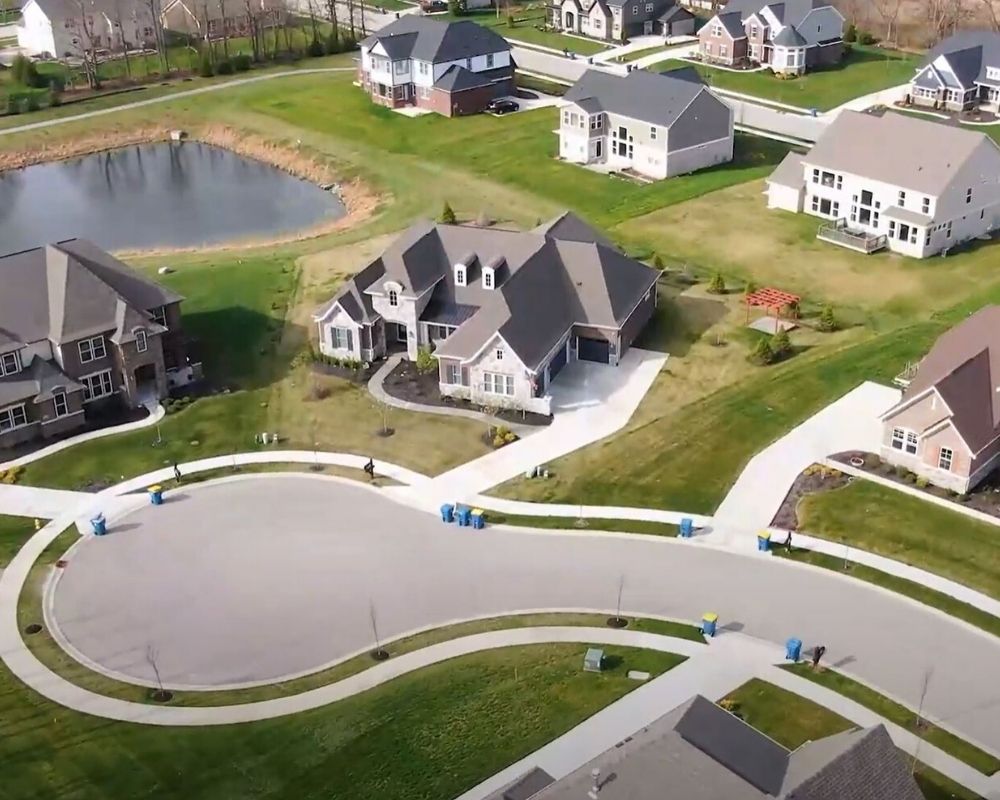 .Amenities in Northwest Carmel Indiana:
If you think living in Northwest Carmel might put you out of the way of the amenities you will need on a day to day basis, this certainly won't be the case. US 451 runs to the far western edge of the city, Dotted along this busy area, you'll find Home Depot, Super Target, and many well known grocers and stores. Down 146th street, you'll see even more places of business, like Lowe's, Best Buy, JoAnn Fabrics, and pretty much any other shopping need you could imagine.
Westfield, Indiana is actually closer to Northwest Carmel than much of the rest of Carmel is, so anything in Westfield, especially the southern border, is fair game to those in that part of town.  The hub of this northwestern part of the Indianapolis suburbs is constantly growing.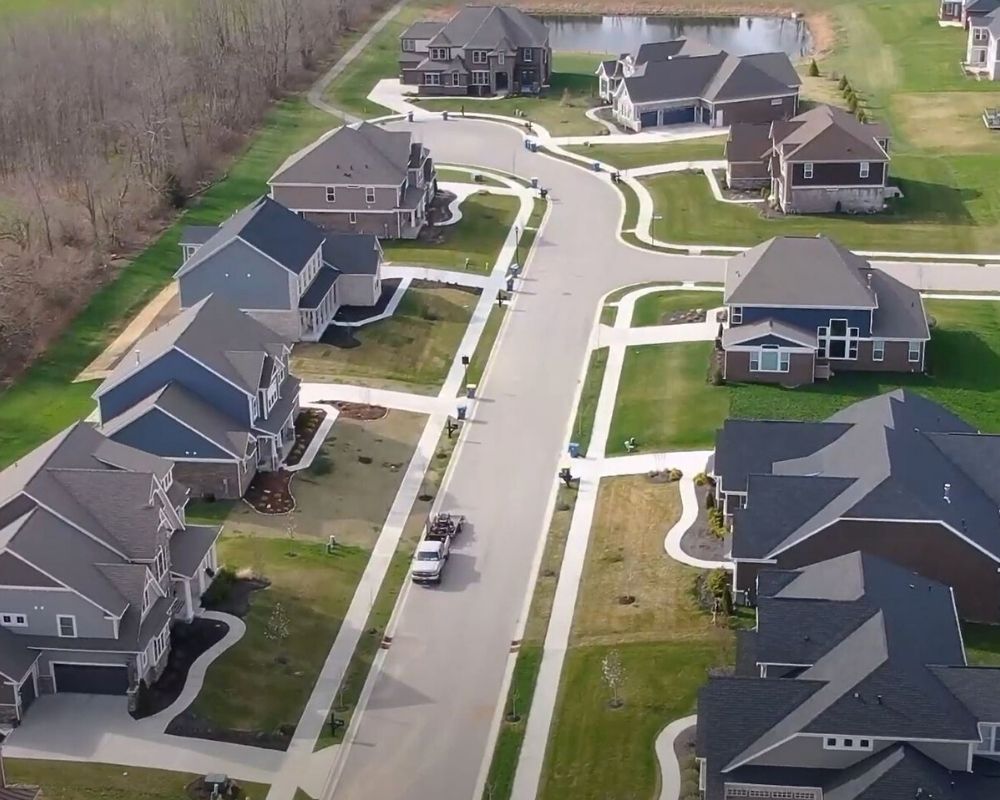 As Northwest Carmel grows, the traffic is of course going to increase. More and more businesses and restaurants are popping up every year, and it's clear this won't slow down anytime soon. Even with the prospect of the northwest end of Carmel becoming as populated as its eastern counterpart, it's still one of the most spacious areas of Carmel, and will be for years to come.
Right now is the perfect time to buy a home in Northwest Carmel. Secure your spot as the suburb continues to grow and people flock to this beautiful part of town to get their own little piece of paradise. As that happens it will undoubtedly become more expensive to buy in northwest Carmel.
Thinking of moving to the Indianapolis Metro Area?
Does northwest Carmel sound like your kind of place, with room to stretch your legs in a beautiful part of the Indianapolis suburbs? Reach out to me, and let's make that dream a reality!