South Broad Ripple Indianapolis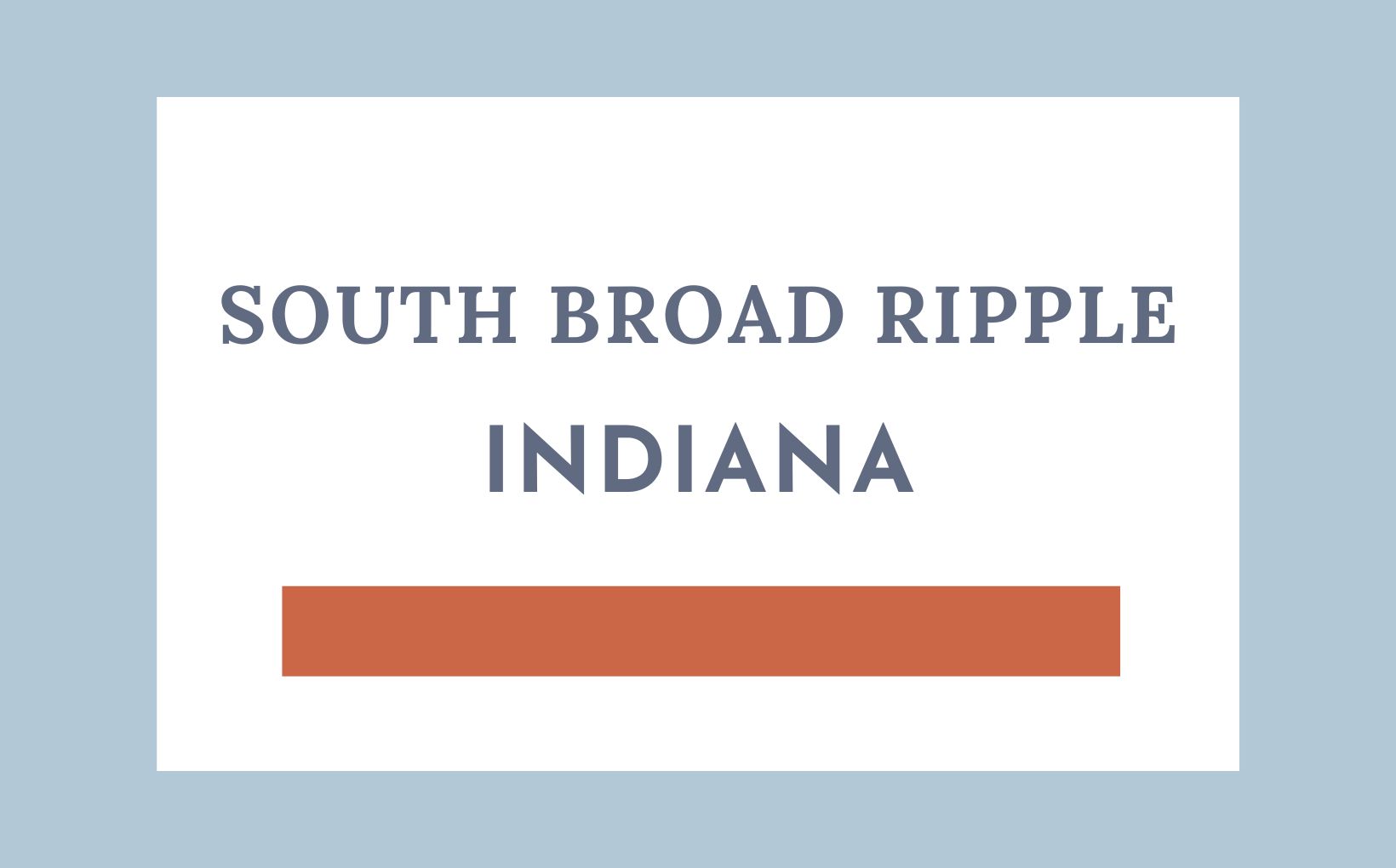 What is it like living in South Broad Ripple, Indianapolis? Perhaps you know of the suburb of Broad Ripple as the free-spirited, vibrant neighborhood that attracts Indianapolis' young professionals and families alike. But there is so much more to Broad Ripple than just the village. Check out all South Broad Ripple has to offer for those who want to add some culture and flair to their suburban lifestyle.
Living in South Broad Ripple, IN
What do you think of when you think of Broad Ripple?
For most Indianapolis residents, the mention of Broad Ripple evokes images of a cultural hub bustling with unique bars and eateries, vintage clothing and vinyl shops, nightlife entertainment, and an urban setting in an otherwise pretty residential part of town. But there is more to Broad Ripple than its popping main strip. South Broad Ripple takes a noticeable departure from the hum of activity and becomes quickly residential and quiet.
Where is the divide between South Broad Ripple and North Broad Ripple?
For the most part, people don't refer to the northern side of Broad Ripple at all, this part of town is just called Broad Ripple. This is the area most people are referencing when they speak about Broad Ripple: the part of town with all the shops, restaurants, and bars. When people talk about South Broad Ripple, they are referring to the residential area that grows more and more suburban as you head south through Broad Ripple.
Kessler Boulevard is considered to be the southern border of Broad Ripple. Once you go past this street, you end up in neighborhoods like Forest Hills and Canterbury. Though the neighborhoods south of Kessler Boulevard are lovely, well established, and full of unique architecture, they are not, in fact, Broad Ripple. Often people will reference restaurants in Meridian Kessler as being part of Broad Ripple, so there is definitely a little bit of leeway in this not-hard-and-fast definition, but Meridian Kessler is not Broad Ripple, or even South Broad Ripple.
Is South Broad Ripple still Broad Ripple?
Even though South Broad Ripple may not be the urban section of Broad Ripple you are most familiar with, it has a lot to offer. This part of town is quieter, more residential, and is full of unique, never-cookie-cutter homes. "SoBro," as South Broad Ripple is often referred to, is a trendy part of town to call home, and is a great fit for those who don't want to be stranded in suburbia.
Indianapolis offers some of the best suburban living in the Midwest, but that just isn't what everyone is looking for. Living in South Broad Ripple gives people a great mix of the safety and slower life of a residential area, but ensures they are never too far from the action and have plenty to do. If you want to live in one of the most culturally diverse parts of Indianapolis, anywhere in Broad Ripple would be a great spot.
Homes & Housing options in South Broad Ripple
Though we've mentioned the residential and urban/suburban fusion of South Broad Ripple, there are actually a few different options when it comes to housing in this part of town.
The closer you are to the northern end of Broad Ripple, the less single-family dwellings you will see. This is a historic part of town, so there are homes nestled right up in the middle of the action, but they have been there awhile, and the town just grew around them. You will mostly see condos and apartments in the in-between parts of Broad Ripple between the entertainment district and the southern end of town.
Perhaps surprisingly, these condos are some of the most affordable housing options in Broad Ripple. Apartments right in the middle of things have expensive rent, and as you get into the single-family dwellings in the neighborhoods around Broad Ripple and South Broad Ripple, you again get less for more. If you are willing to live in these newer condos, however, and sacrifice having a yard, or the flexibility of a lease that you can eventually get out of, you could end up with a nice little place for usually under $300K.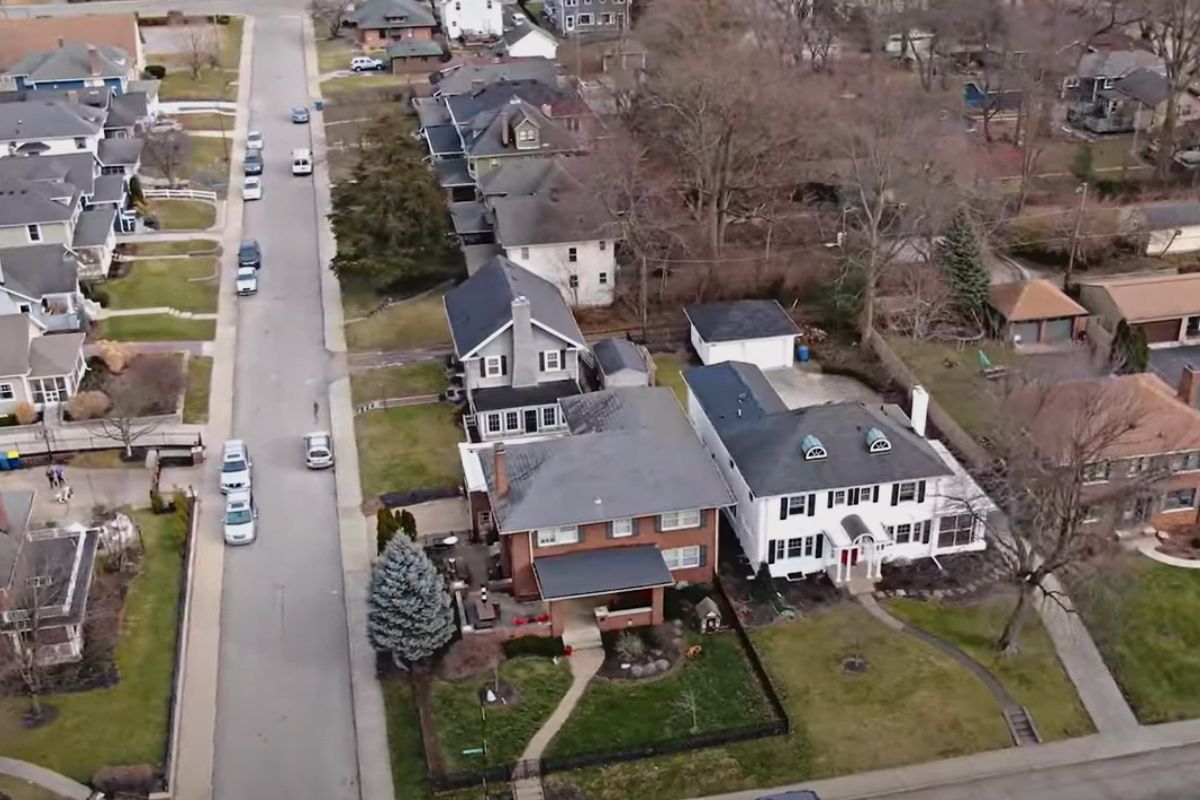 What are the downsides of living in South Broad Ripple?
So far – so good, right? It sounds like this laid-back part of Broad Ripple is all the best parts of living on the strip, but not the 3:00 a.m. disputes going on outside your bedroom window? Well, unfortunately, there are a few drawbacks. Broad Ripple can be a hard place to live because it has much to offer, and not much space to offer it in. The farther you get from the northern end of Broad Ripple, the less walkable the living becomes. You could probably still technically walk to town, depending on your idea of walkable, but it might not be a walk you would want to do on the way home at 11:00 at night.
Another drawback of South Broad Ripple is the hit or miss nature of the homes. Much like having a Beverly Hills address with a coveted 90210 zip code, Broad Ripple is a part of town where you will get less for more due to the desirability of living there. This means many of the homes in South Broad Ripple are older, smaller, more expensive, and often in need of updates and repairs.
You'll also notice some of the homes have been cared for better than others. You might get lucky and end up finding a real gem, for an affordable price, but it might be right next door to a home that is in disrepair, that has less than savory tenants you now get to call neighbors.
Ready to move to South Broad Ripple?
Does Broad Ripple or South Broad Ripple sound like the perfect place to call home? If so, reach out to me at Compton Realty. I would love to help you find your next home in the Indianapolis Metro Area.