Carmel & Zionsville Indiana border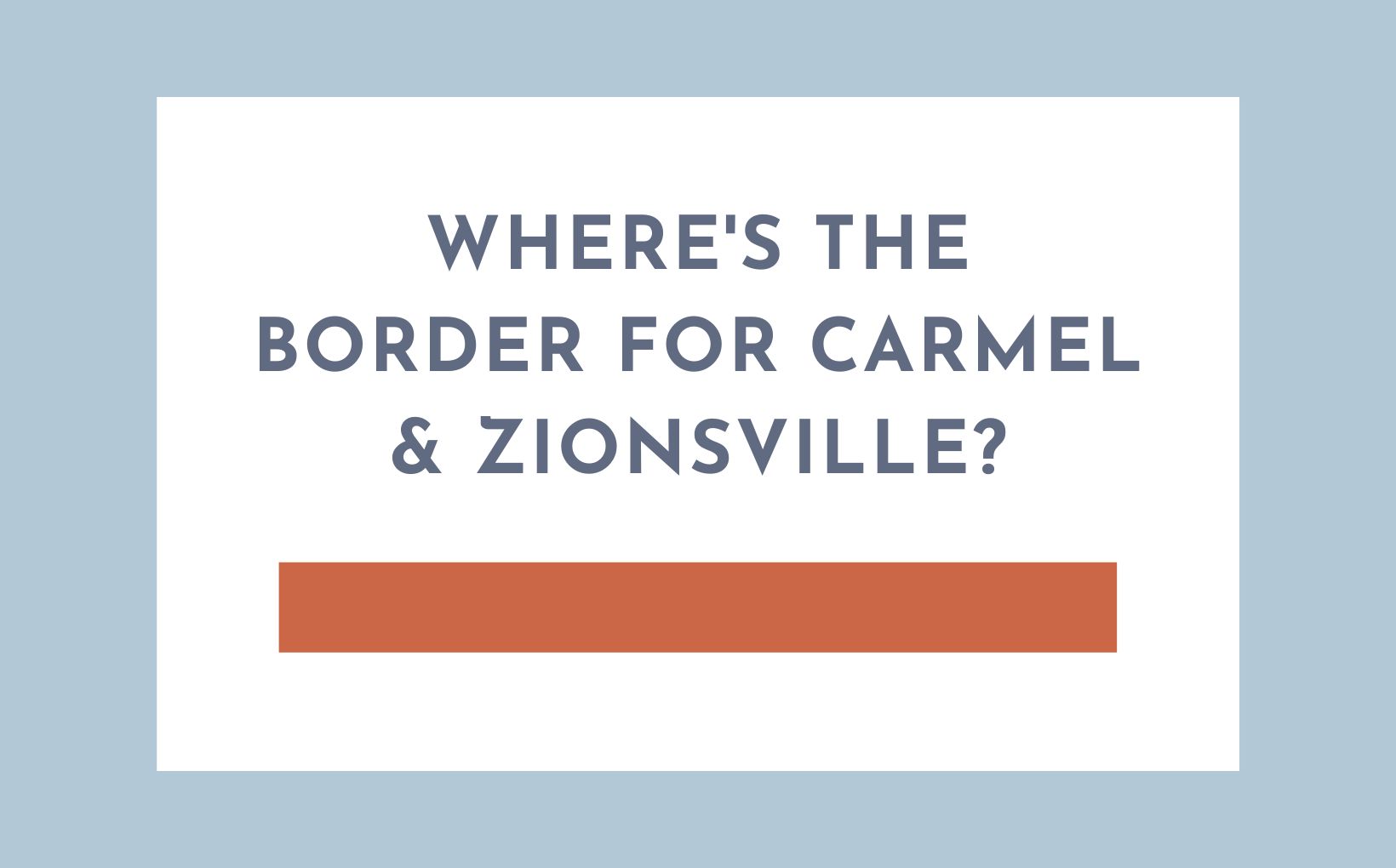 Carmel and Zionsville are two of the most popular Indianapolis suburbs. Sharing a border, these northern suburbs of Indy are similar in many ways. So similar, in fact, that it can be hard to determine where one ends and the other begins. It may be confusing, but there are a few ways you can find the Carmel and Zionsville border if you know what to look for.
Where is the border between Carmel and Zionsville?
There is no hard and fast visible border between Carmel and Zionsville, which makes it confusing for residents and visitors alike. The unofficial border is US 421. Carmel sits on the eastern side of the highway, and Zionsville is on the western side, but don't think that rule is gospel, because there are addresses on both sides that theoretically shouldn't have made it across the street.
The highway is important for both residents of Carmel and Zionsville because it's the main thoroughfare into Indianapolis from this particular part of the north side. Along US 421 you will find all the amenities for day-to-day life in Carmel or Zionsville. Large retailers, hardware stores, grocers, and even restaurants are dotted all along the highway, so if you want to be close to anything you could ever want or need, living close to the border of the two cities might be the place to be.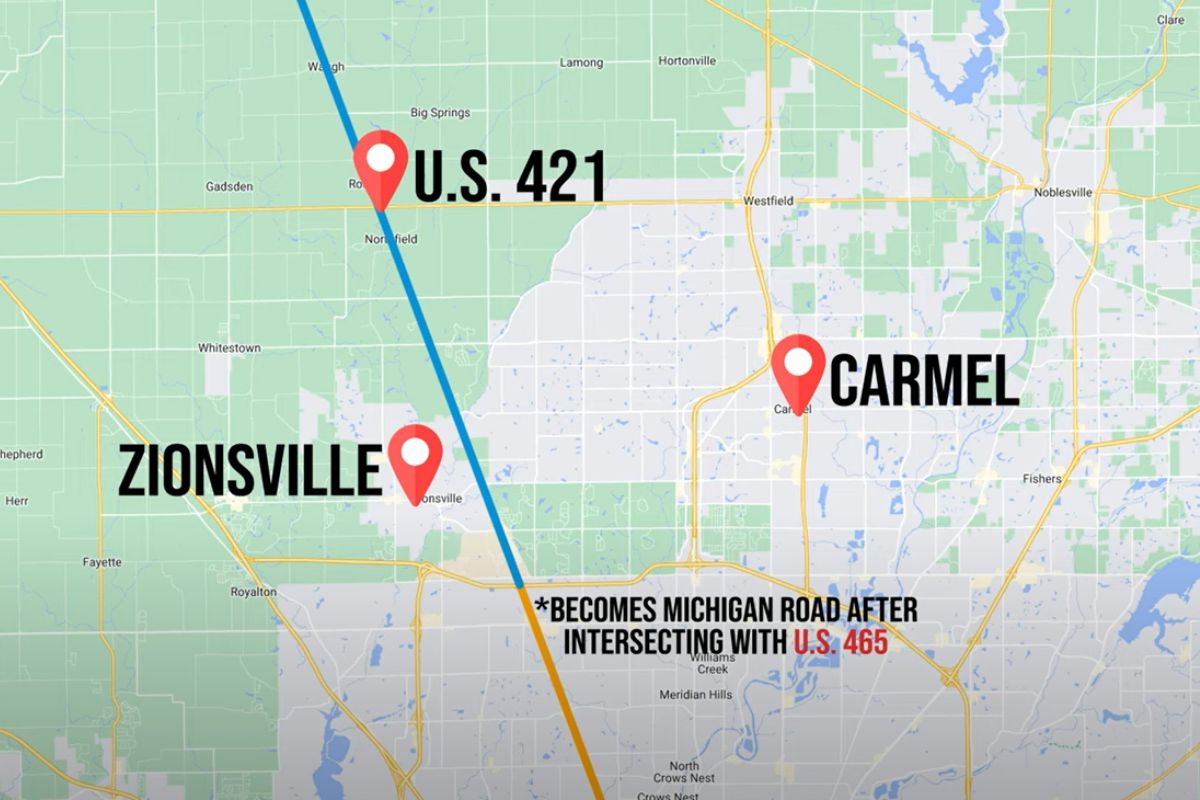 Why is the border between Carmel and Zionsville so confusing?
If residents consider 421 to be the unofficial border between these two suburbs, why isn't it actually the border? Why does it need to be shades of grey? You can thank geography for the less-than-concrete divide between the two, as Eagle Creek winds through the area. The White River is the dividing line for many parts of Indianapolis, but a creek is not so clear. The creek meanders through and even forks at one point, causing even more confusion.
Turkey Foot Park sits right between the two cities and creates a wonderful common area for residents of both suburbs to enjoy. In the park you'll find paved pedestrian paths, bike trails, and even kayak access. The lush greenery of Indiana's native deciduous forest provides shade in the summer and gorgeous colors in the fall. Keep your eyes peeled for the many towering Sycamore trees dotting the banks of the creek, as these thirsty giants love water and are commonly found on riverbanks throughout the state.
Despite the state song Back Home Again in Indiana singing the praises of the beloved Sycamore, it is not actually the state tree of Indiana; that title belongs to the Tulip Poplar.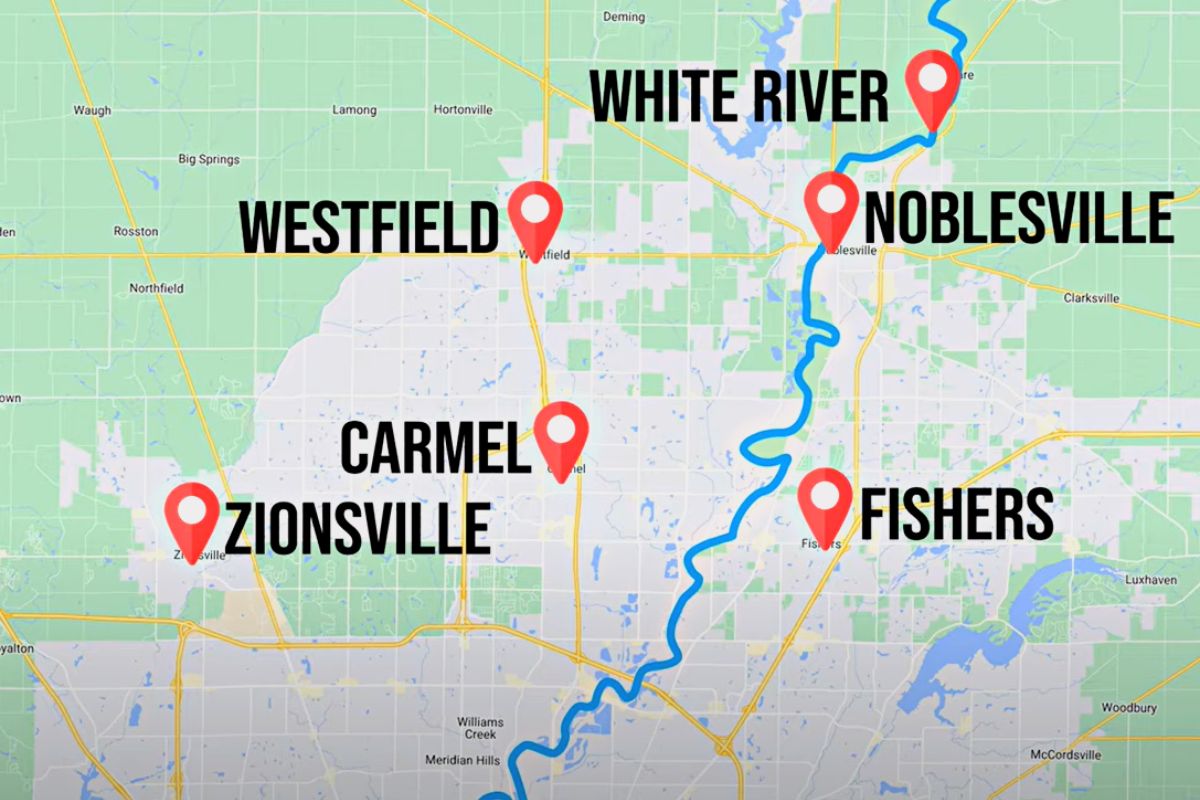 How do you know when you passed through Carmel or Zionsville?
It's a vibe.
So, if there isn't a hard line that denotes the border between Zionsville and Carmel, how do you know when you have passed through one into the other? Well, it's just sort of a feeling. These suburbs really do feel similar, but there are a few nuanced differences you will notice if you know what to look for.
The population of Zionsville is only about 30,000 people. Both Carmel and Fishers sport populations of over 100,000. Zionsville is a small town, and the lack of residents only adds to its bijou exclusivity.
When you enter Zionsville you can feel the pace slow. Even the roads themselves seem to force the traffic to ease as you venture onto small streets with lower speed limits. For instance, if you were traveling west on 96th street, you would find that it eventually becomes Sycamore Street, and runs through historic Downtown Zionsville. This quaint slice of Americana is beautiful, clean, picturesque, and all around very "Zionsville."
Which is better, Zionsville or Carmel?
Before we spit up like the Sharks and the Jets and start snap-dancing down the street, let's get this out there: neither town is better, they just offer slightly different things. Carmel is a huge town, and it offers a lifestyle that compliments its size. If you want to live in an upscale neighborhood, with excellent schools, and a plethora of places to go out to eat, things to do on the weekend, and community activities to be involved in, Carmel is a great place to live.
If you are still looking for area code envy, but you don't want to live in a beehive, Zionsville could be a more boutique version of the same things you like about Carmel. The schools are smaller, the town is less bustling, and at nearly a third of the size of Carmel, Zionsville embraces a palpably quieter energy. This doesn't mean there isn't anything going on in Zionsville, it just means residents like their privacy and smaller-scale-amenities.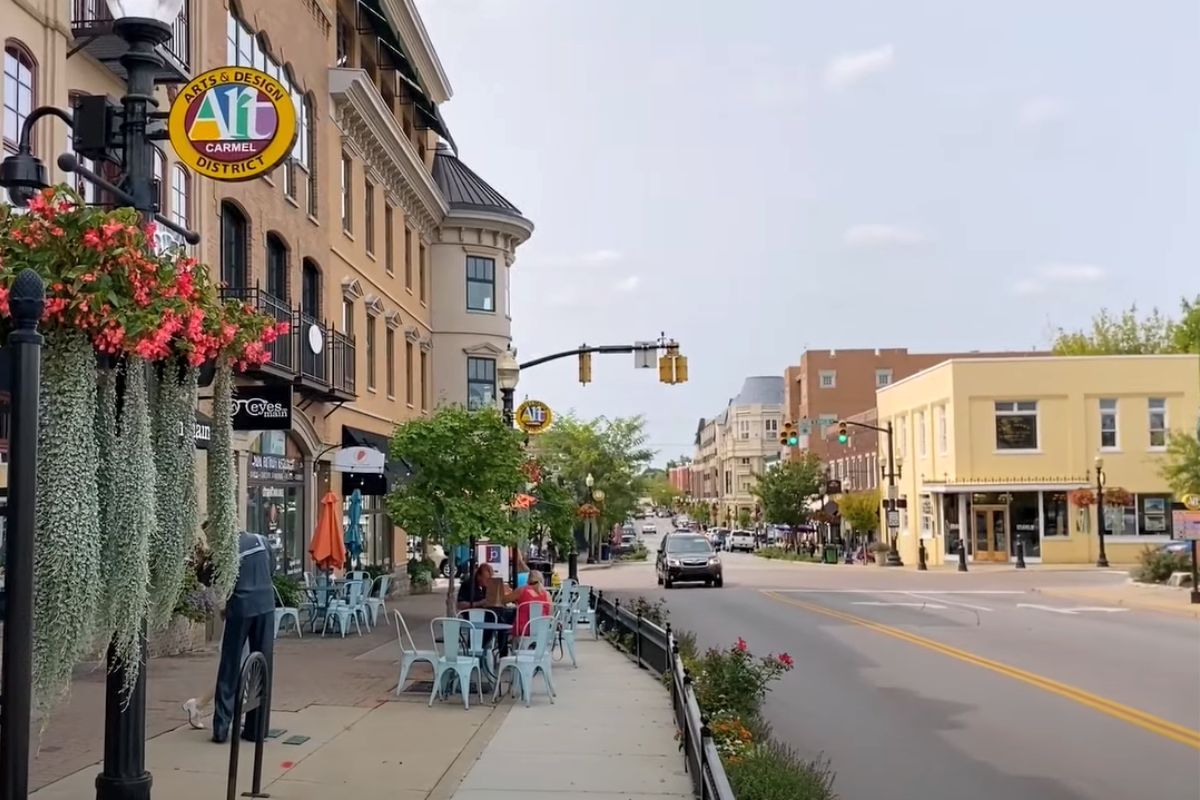 There's more to the northern suburbs of Indianapolis than Zionsville and Carmel
Both Zionsville and Carmel are wonderful places to live. However, if you just can't swing the price tag on the homes in the two most expensive suburbs in Indianapolis, but you still want to live on the north side, you've got options! Fishers, Noblesville, and Westfield are all fantastic suburbs of varying sizes, each offering something different.
Fishers is a great fit if you wanted to live in a busier suburb but don't want your children to attend a massive school. Carmel High School is the only public high school in Carmel and is also the largest school in the state. As Fishers grew to the size of Carmel, the school system split into two public high schools, giving kids more opportunity for involvement with teachers and clubs/sports.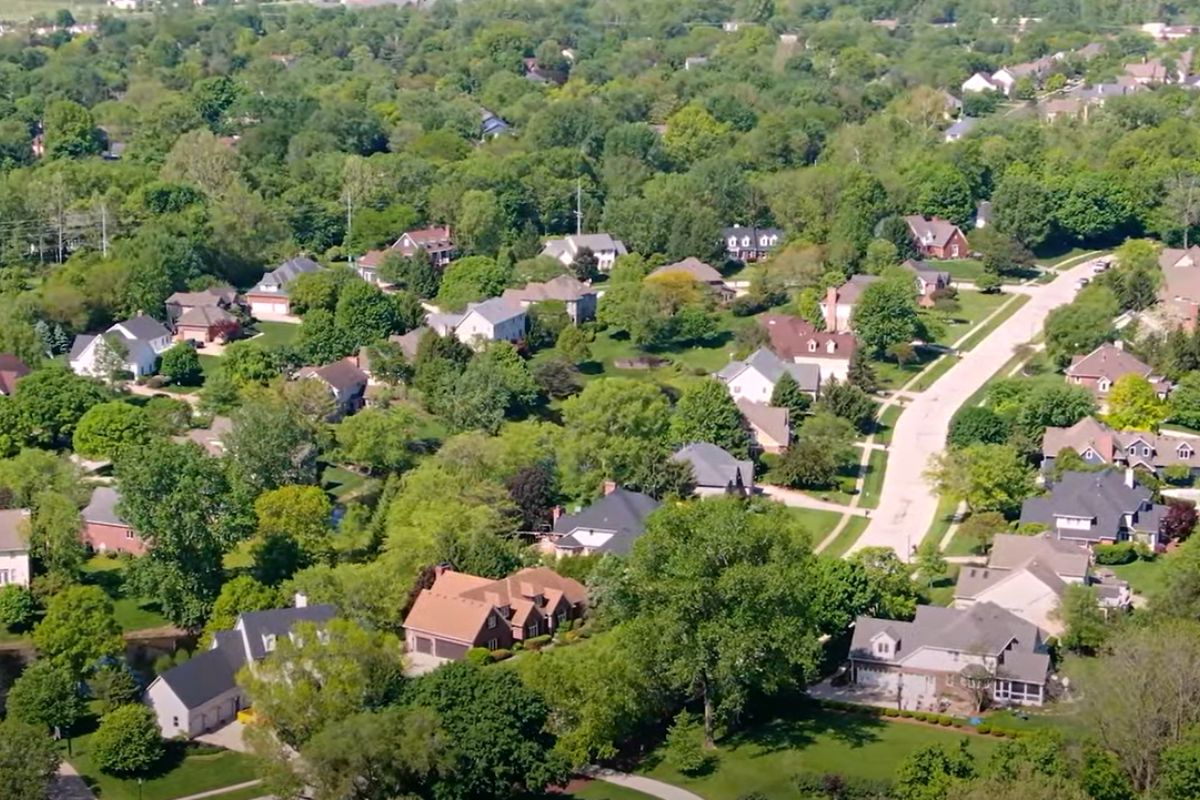 Perhaps you really want that small town vibe but just can't fork over that Zionsville cash. Noblesville is a great option that offers such a similar lifestyle you might forget which suburb you are in. Downtown Noblesville is extremely similar to Downtown Zionsville, which isn't surprising considering they were built around the same time. The entire suburb of Noblesville is charming and quiet, so if serenity is what you are looking for, it's worth a look!
Are you thinking of calling Zionsville or Carmel home?
If so, reach out to me at Compton Realty. I would love to help you find your next home in the Indy Metro Area today!