Living in Danville Indiana
West of the Indianapolis Metro Area you'll find the hospitable and charming town of Danville, Indiana. For those who want to live the small-town lifestyle but be close to the amenities of a bustling city, Danville is a great fit.
What to know about Danville Indiana
Danville is small, but not as small as you think.
Most people who live in and around Indianapolis consider Danville to be an extremely small town, but this isn't so much the case, actually. With a population of 10,000 residents, Danville isn't big by any means, but the population is continuing to grow annually. US 36 runs through town, eventually becoming its Main Street, and is very busy and highly trafficked. If you need to head into Indianapolis regularly, 36 is a straight shot into the city.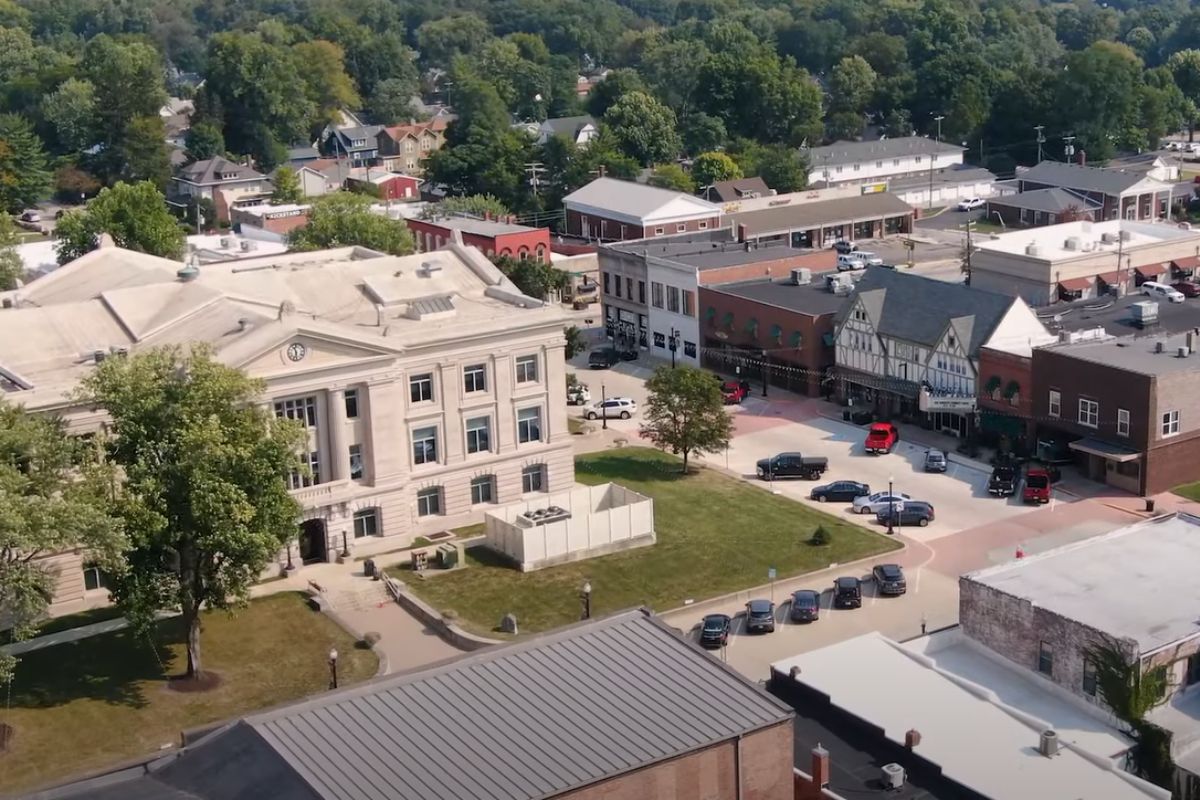 What is the housing like in Danville?
The architecture in Danville reflects the Indiana history still alive today in its homes and buildings. If you want to live in a historic home, Danville is an excellent place to start looking. Many of the homes and buildings in town are on the National Register of Historic Places. Though owning a little piece of history is not for everyone (historic homes certainly come with their own breed of headaches) the houses in Danville have for the most part been extremely well maintained over the last hundred or so years.
If your dream home wasn't built in the previous century, there are plenty of beautiful new homes in Danville. Perhaps you want to build it yourself? Danville is a great place to buy land nearby to Indianapolis. The homes and lots here are spacious, with large yards, and big homes full of plenty of storage. Danville is a place where you can get a lot for your dollar when it comes to buying a home or land, especially for those who don't mind trading big city amenities for a bit more space to call their own.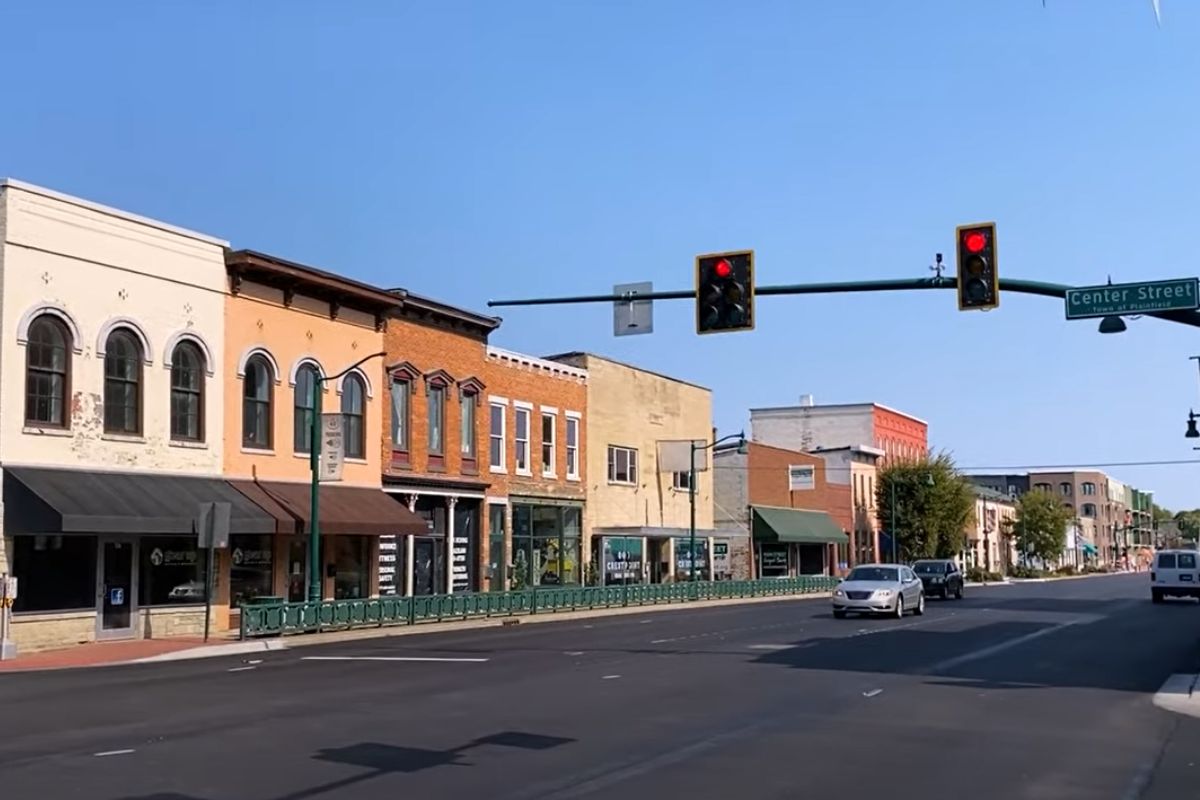 Danville is inviting and original
One of the more notable establishments in Danville is the Mayberry Cafe. As you might have deduced, this café is all about everything Andy Griffith! The café has a well-loved menu, but the real draw to diners is the immersion into the laid-back, front porch lifestyle of fictional Mayberry brought to life right there in a small town in Indiana. If you want to really bring the home cooking home, be sure to pick up one of the many cookbooks available for purchase in the gift shop, replete with recipes straight from Aunt Bee's table.
The Mayberry Cafe isn't the only place in town where visitors and residents can enjoy delicious meals in a convivial environment. Up and down Main Street there are plenty of cozy little joints to stop for a bite or a cup of coffee. Most of these are one of a kind little businesses; you'll quickly see that Danville is not the kind of place where chains adorn the streets and strip centers. This is a place that supports local, small businesses, and enjoys the originality of the restaurants and shops in town.
Fear not, however, if you just have to have your frappuccino, because Danville does have a few chain stores…including a Starbucks.
Though you won't find many large retailers in Danville, anything you could need is just a short drive away in Avon, Indiana. In fact, the slower lifestyle and lack of urban sprawl is, for many, one of the most attractive things about Danville. Residents can enjoy small town life but are never too far from anything they actually need, including the amenities of Indianapolis. If you can't find it in Danville, and you can't find it in Avon, you can definitely find it in Indianapolis. If you can't find what you are looking for there, well…that's what Amazon is for!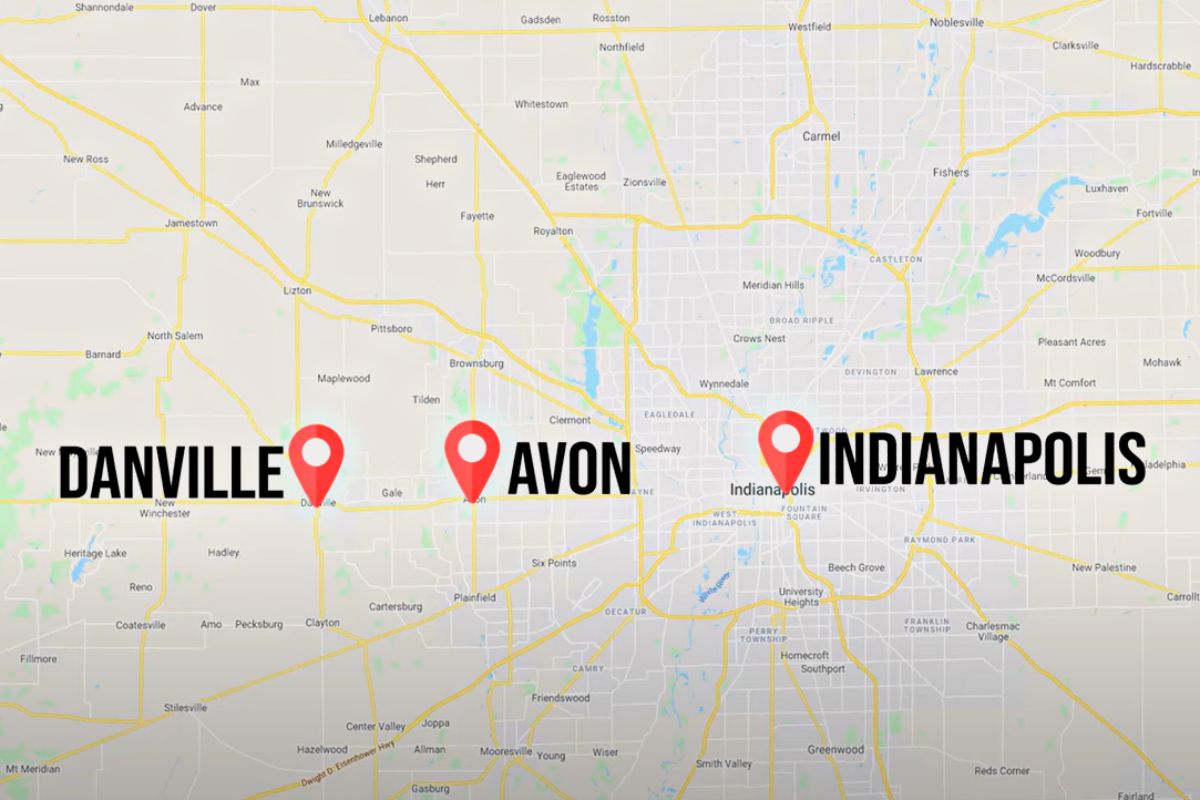 What are the schools like in Danville?
With only nine schools in town, the Danville school system is small. If you want your children to experience a "big school" education, you won't find that in Danville. But what the schools lack in size hardly represents the quality of education Danville students are receiving; these schools are highly rated.
There is one high school and one middle school in Danville, and a few elementary and pre-k options. With smaller schools and small class sizes, students in Danville get plenty of one-on-one interaction with teachers and mentors, and with the embraced community feeling in Danville, parents are encouraged to get involved in school events and activities.
Is Danville well located?
Danville is well located for the frequent traveler, as the Indianapolis airport is just south of Danville. Unfortunately, barring the airport, Danville really isn't close to anything else. If you regularly head to the northern end of town or into Downtown Indianapolis, it might be a bit too far of a commute to do daily. To get from Danville to any of the other far sides of town will often take an hour with traffic, and at least 30 to 40 minutes without.
If you like the westside of Indy but Danville is just a bit too sleepy for you, there are a few nearby suburbs with a bit more going on that might be a better fit for you. Avon, Plainfield, and Brownsburg are all close, and are about half the distance from Indianapolis as Danville is. All of these towns have larger populations, more amenities, bigger schools, and are closer to the city. While you may lose the Mayberry feeling in these slightly busier suburbs, the west side is just generally a nice, quiet part of the Indy Metro if you are looking for a great family friendly place to live in central Indiana. 
Ready to make Danville your home?
Does Danville sound like the perfect, charming little Midwestern town? If you are ready to call the Indy Metro Area home, reach out to me today at Compton Realty. I would love to help you find your next home in Central Indiana.