North Broad Ripple Indianapolis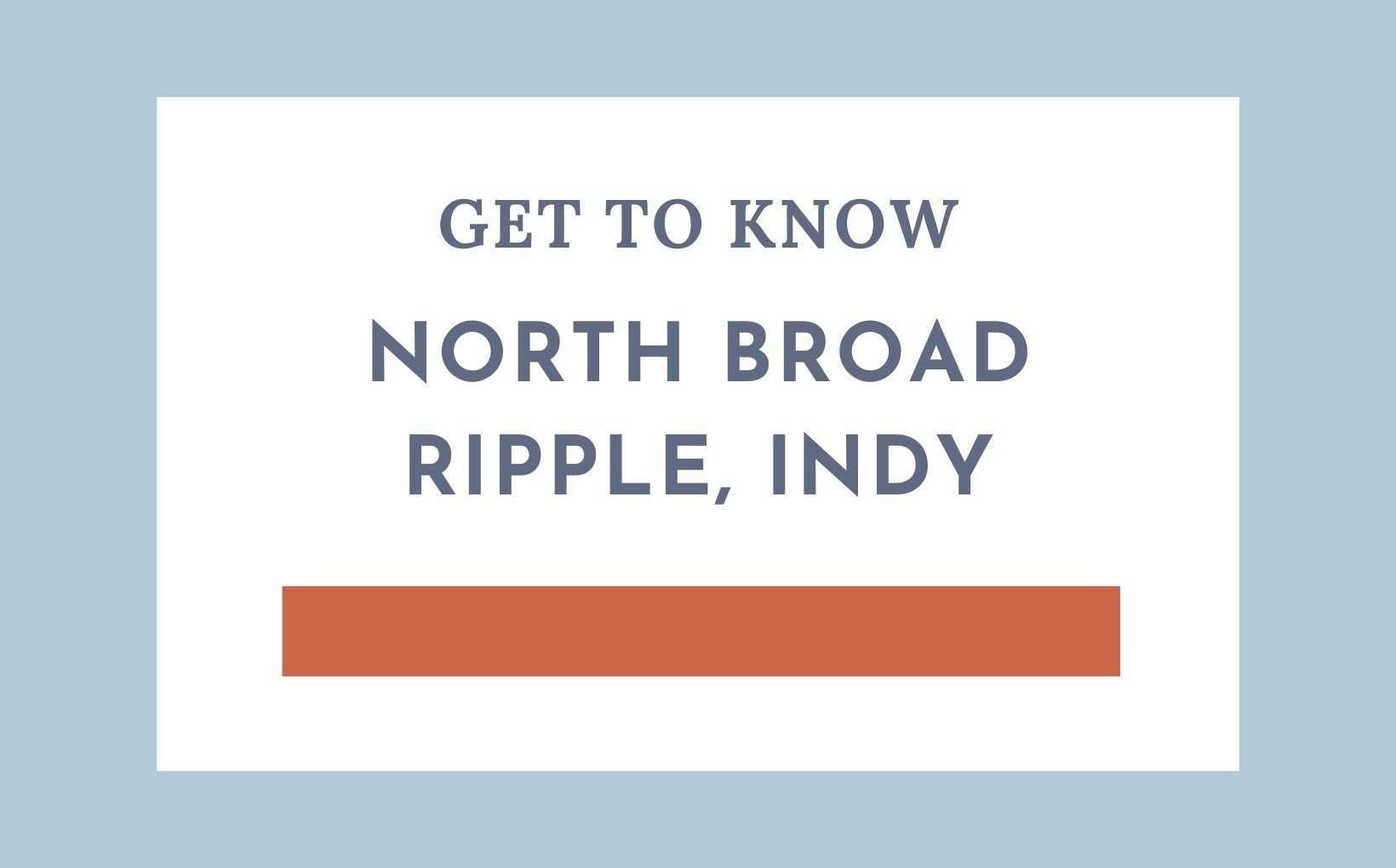 Broad Ripple is a thriving, vibrant Indianapolis neighborhood. With its original and unique housing, plentiful dining options, and unmistakable charm, check out what you can expect living in North Broad Ripple, Indianapolis.
Discover North Broad Ripple
North Broad Ripple is a Cultural epicenter:
Broad Ripple Village is one of the seven cultural districts in Indianapolis. When it comes to food, shopping, art, etc., you never know just what you'll find here. The Hoosier foodie will be pleased to find every cuisine to suit any palate. If you want a specialty coffee or small batch microbrew beverage, this is the place to locate it. Because there is always so much going on and so many options, Broad Ripple remains one of the most hip and popular parts of the Indy Metro Area.
Charm and character:
The same unique flair that makes the businesses of Broad Ripple so successful makes the neighborhoods as desirable as the town itself. The homes in Broad Ripple Village are historic and full of character. There is no cookie-cutter feeling to the neighborhoods in this part of town; each home is different from the next. Most of these dwellings are single family detached homes that are quite small and likely in need of some updating and repair. This isn't at all to say they are run down, but you will likely be purchasing a home with a lot of character that will require the kind of upkeep historic homes are known for.
Get in when you can:
One of the greatest downfalls of living in Broad Ripple is how difficult it can be to actually do so. Because the area is small, older, and there are just fewer homes on the market, getting in can be tough. Not only are there fewer homes for sale in this part of town, but they sell almost instantly upon hitting the market. This makes it extremely difficult to get into the neighborhood, let alone find your dream home.
The good news (and somewhat surprising news) is that homes in the Broad Ripple area are actually more affordable than you might guess. Generally, historic homes tend to be pricey, and paying for the home will certainly not be the last expense it garners from you considering their penchant for needing repairs. But though they are small, and you won't be getting much yard or storage, you can usually buy a home in Broad Ripple for around $400,000.
You will be getting less for a home in Broad Ripple, and what you get will not be brand new, so for many $400,000 is still too expensive for an old, small, falling apart home. But for people who are looking for the charm, walkability, and beautifully established neighborhood that Broad Ripple offers, this is an attainable price tag for those who have their hearts set on living in this cultural gem of Indianapolis.
Looking to buy a home in the Broad Ripple neighborhood?
Are you considering moving to Broad Ripple or anywhere else in the Indianapolis Metro Area? If so, reach out to me at Compton Realty, I would love to help you find your perfect home in beautiful Indianapolis.