What to expect with rainy weather in Indiana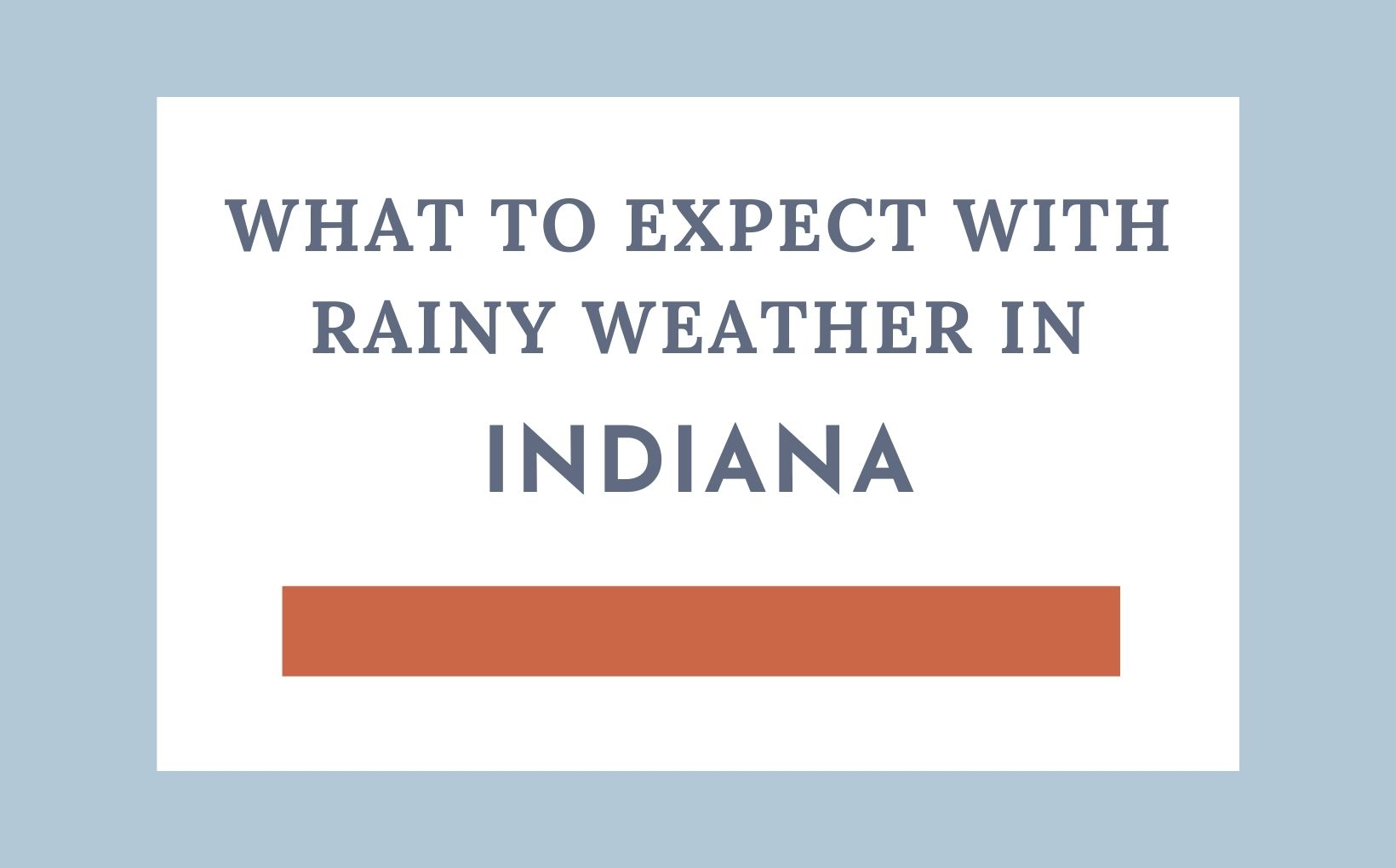 What kind of weather can you expect living in Indianapolis, Indiana? The truth is a little bit of everything! Summers can be very hot, winters can be very cold, and all year long you can expect some sort of precipitation falling from the sky, and it's usually rain.
Rainy weather is part of Indianapolis' four distinct seasons.
Rain is often synonymous with springtime; after all, "April showers bring May flowers." Indianapolis experiences all four seasons, and a wet spring/summer is part of that. Indianapolis gets snow in the winter (though not too much) and when the springtime brings warmer weather, that snow turns into rain.
The wettest months in Indianapolis are April and May, though there are certainly rainy days all year long. If you want to live in a place where you can rest assured your outdoor plans won't get foiled by an unexpected afternoon shower, you might be better off living in Southern California. Because in Indianapolis, those unexpected rain showers can and will happen.
How much does it rain in Indianapolis?
Believe it or not, Indianapolis is actually a fairly wet city. In fact, it beats out one of the nation's "wettest" cities, Seattle, by four inches. The annual rainfall in Indianapolis is 45 inches per year. But don't worry, it doesn't feel like the kind of deluge that will send you scrambling to build an ark. The rainfall in Indianapolis (much like Seattle, actually) is spread out and takes place on many days, often falling for just a short period of time.
Sometimes, you might not even see this rain, as it might fall in the early morning hours before you have even left the house. It does rain heavily, and there are thunderstorms, but more on that later. For the most part, the short showers Indianapolis experiences fall in the afternoon, and don't last for very long or dump too much water.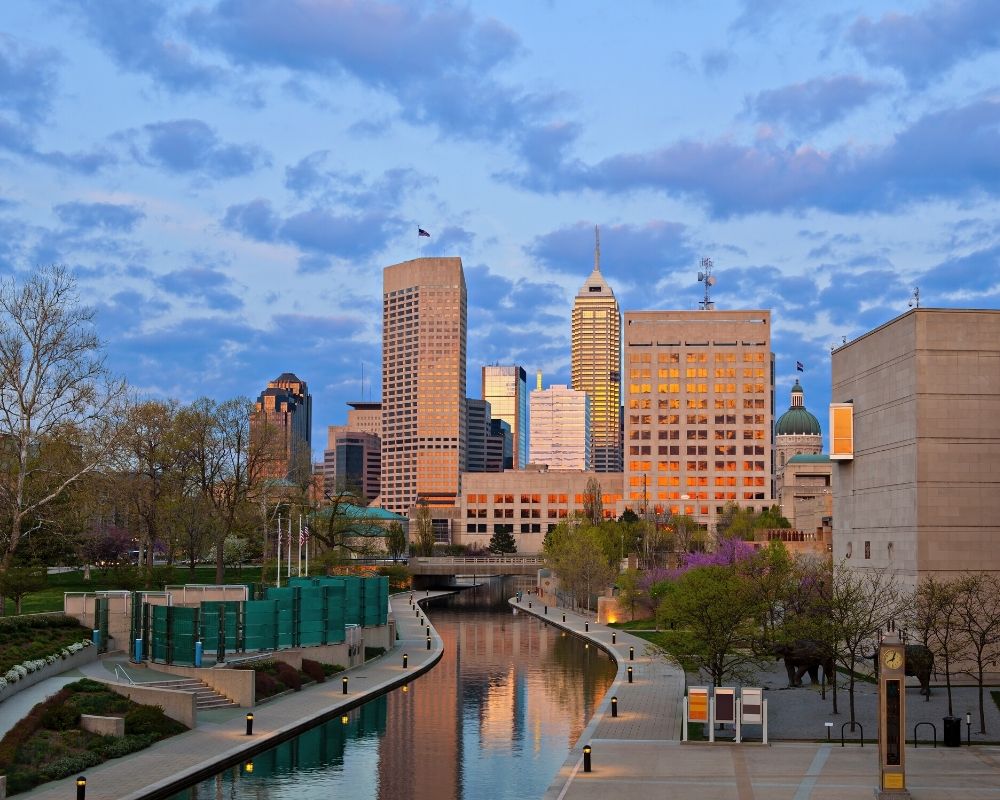 Does Indianapolis get thunderstorms?
Who doesn't love to sit on the porch and watch a thunderstorm roll in? It's practically a prerequisite for midwestern life. Indianapolis does get storms, but not too many. On average, about twenty days per year see storms in Indy. Some of them are bigger than others, and some pose more of a threat than others. Big storms can certainly be cause for alarm in central Indiana, as the flat plains make an inviting environment for tornadoes.
But most storms will not turn into tornadoes, they will just drop some rain and thunder then be on their way. Just make sure you know of a safe place to shelter in case a storm does get out of hand, but other than that, try to enjoy them for all the life-giving water they are bringing to the crops of the American Heartland.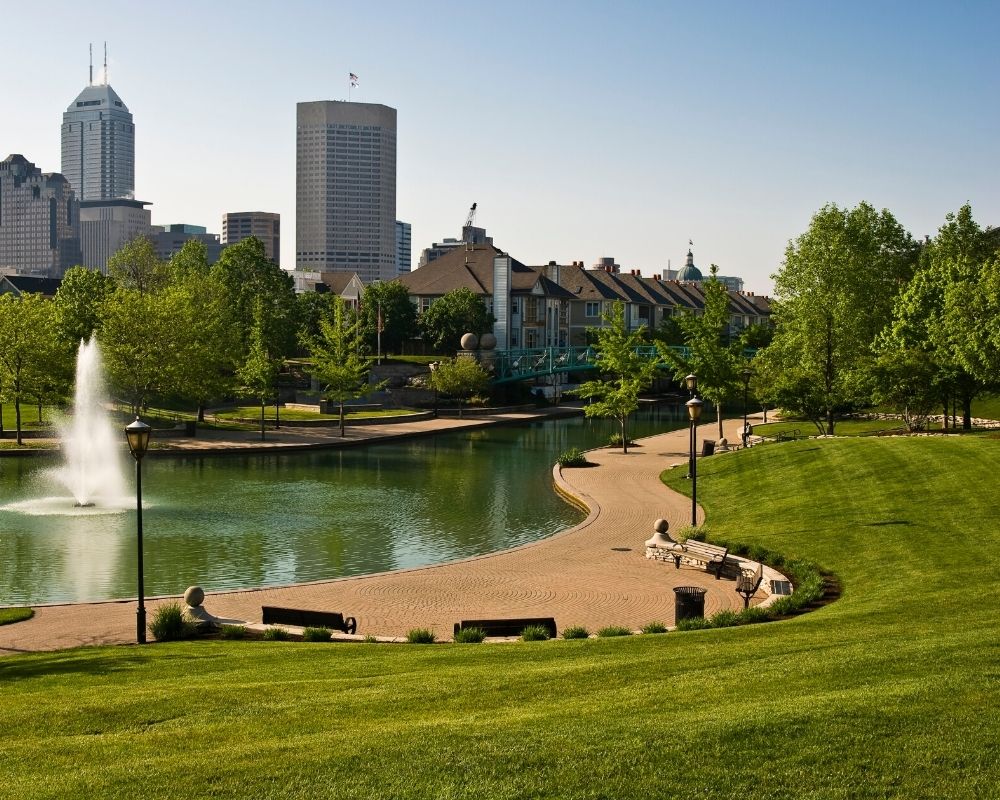 Want to experience the four seasons that Indiana has to offer?
Are you considering moving to the Indianapolis Metro Area? If so, reach out to me at Compton Realty. I would love to help you find the perfect place in Indy to call home.