Old Northside
Neighborhood of Indianapolis
What to know about Old Northside, Indianapolis
Old Northside is a neighborhood of downtown Indianapolis, in fact it's only one mile from the center of downtown! Many residents know the Old Northside as a place where traditional charm meets modern & urban edge… and it's also known for being one of THE most coveted areas to live in all of Indianapolis.
Those who are looking to move to Old Northside Indy are able to find a variety of homes; from quaint traditional town homes to large & elegant mansions. And every street in this neighborhood is beautifully tree lined, just chock full of charm. And all of that charm comes from the area's history. In fact, Old Northside is registered as a historic district.
Oftentimes over the years, neighborhoods will ebb and flow with their affluence, but Old Northside, traditionally, has been known as the elite area to live in around Indianapolis; from politicians, local leaders & celebrities, the 'most popular stars' of Indianapolis typically loved to call this neighborhood home.
After the Civil War the entire neighborhood truly grew in both infrastructure and home development. And the style of homes that were popular during that time were true Victorian style homes. We love that the beautiful Victorian homes are still around today. That history is what preserves the charm of this Indy neighborhood. Whether you are looking for a luxury home for your family or an adorable duplex, or maybe even an apartment in Old Northside, no matter what you're choosing, you'll be close to everything that downtown Indianapolis has to offer.
Learn about Old Northside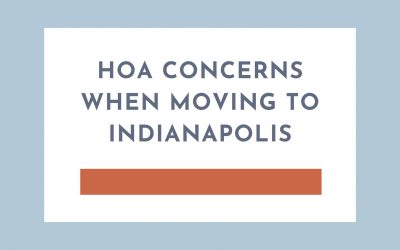 An HOA can sound intimidating, but there is much more to it than most consider. If living with an HOA is the right choice for you, there are many neighborhoods and suburbs of Indianapolis to pick from!
Ready to find your perfect home in Indianapolis??
Information on this website should not be construed as legal advice as we waive all legal liability from readers' reliance of any information provided. Readers must consult their own realtor or attorney about their own real estate issues.
United Real Estate Indianapolis
Licensed in Indiana
RB14042111