East Carmel vs West Carmel, Indiana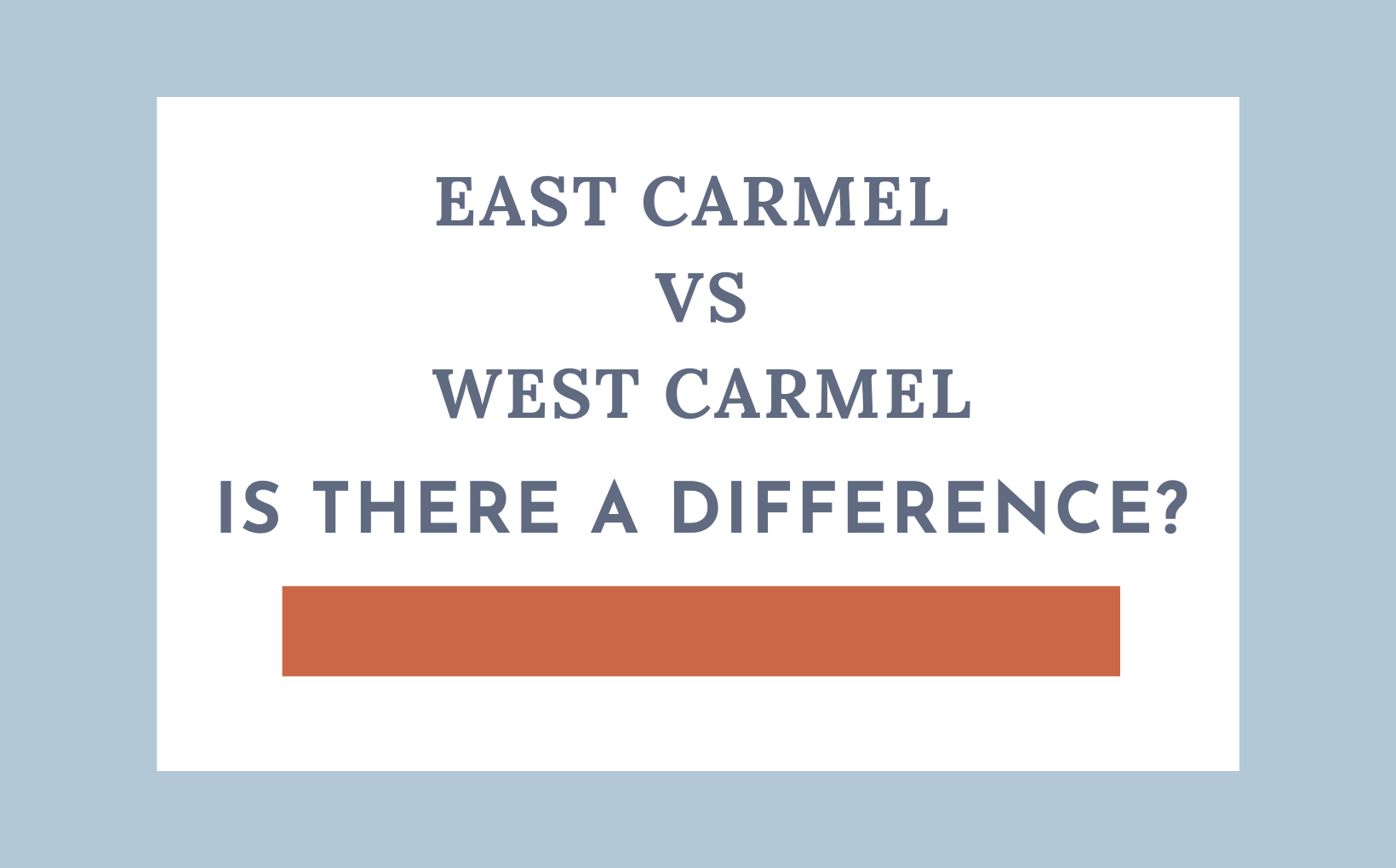 Carmel, Indiana, is one of the most well-known suburbs of Indianapolis. Though you may know Carmel for its upscale reputation, its exceptional high school, or as the Roundabout Capital of the country, there are a few key differences between East Carmel and West Carmel. This suburb spreads nearly fifteen miles from east to west, and it hasn't stopped growing. If you're considering living in Carmel, Indiana, check out the nuances of the different parts of town and what they have to offer.
Differences between East & West Carmel, Indiana
There is no true dividing line within Carmel, so East Carmel and West Carmel are somewhat subjective terms. Many people consider US 31 to be the border between the two. People often fail to realize how large Carmel really is. To put it into perspective, Carmel has a population of over 100,000 people. Evansville, Indiana, one of the largest cities in Southern Indiana and a port city of the Ohio River, has a population of about 118,000. That isn't that many more people, considering Evansville is such a large city and is well known throughout the state.
As Carmel grows, it will likely surpass Evansville in the near future, making it one of the biggest cities in Indiana.
From north to south, Carmel is short. But from east to west, Carmel is very, very wide. It's roughly 15 miles across. As Carmel has expanded over the years, it has quickly reached a boundary on the eastern side of town. Nearby suburbs, as well as the White River, leave little room to continue growing eastward. This means most of Carmel's recent expansion has been on the western end of town, in West Carmel.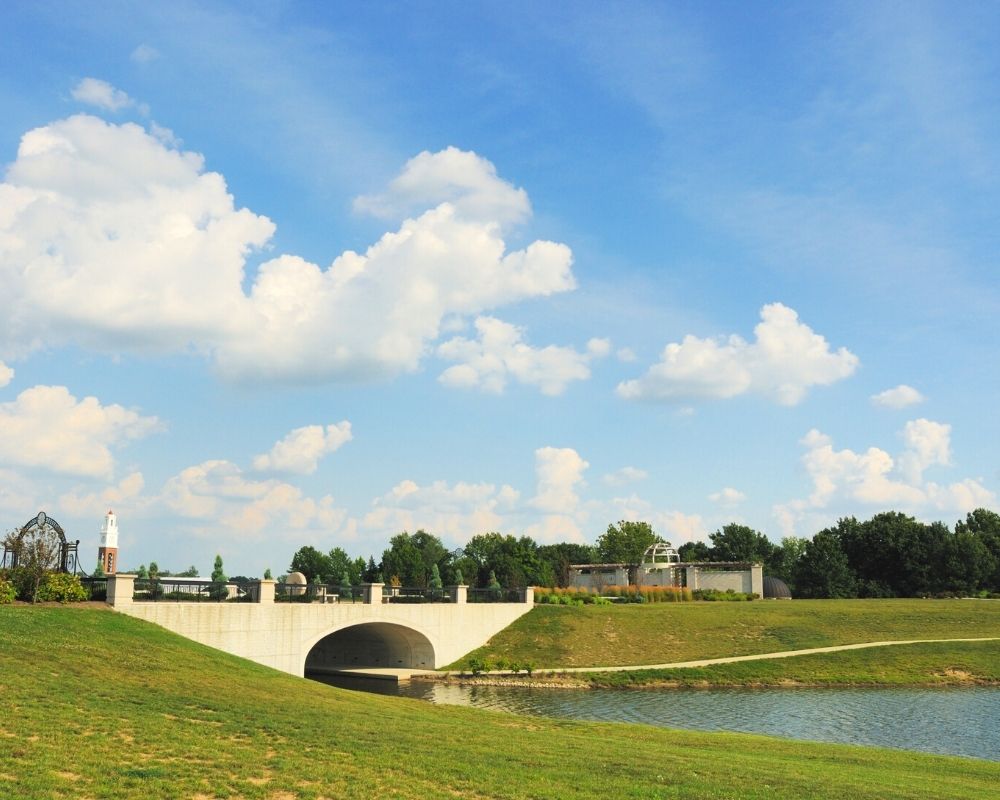 East Carmel:
East Carmel is the oldest, most established part of Carmel. Many of the homes in this part of town were built in the 1970s and 1980s. There are plenty of homes that have been beautifully renovated, not to mention have a retro charm that can't be duplicated, but many are in need of updates. Even if you are looking at older homes that could use a bit of renovation, don't expect to find anything in Carmel under $350,000.
One of the more well-known parts of East Carmel is the Arts and Design District. This area serves as Carmel's downtown. Here you will find shops, restaurants, and plenty of places to grab a drink. There are outdoor venues that host musicians throughout the year, and you'll see street art at every turn. The Arts and Design District is also located along the Monon Trail. This long, multipurpose trail makes Downtown Carmel accessible to other parts of town by foot or bike, making it as green as it is fun! If you want to live near the downtown action, East Carmel is probably the place for you.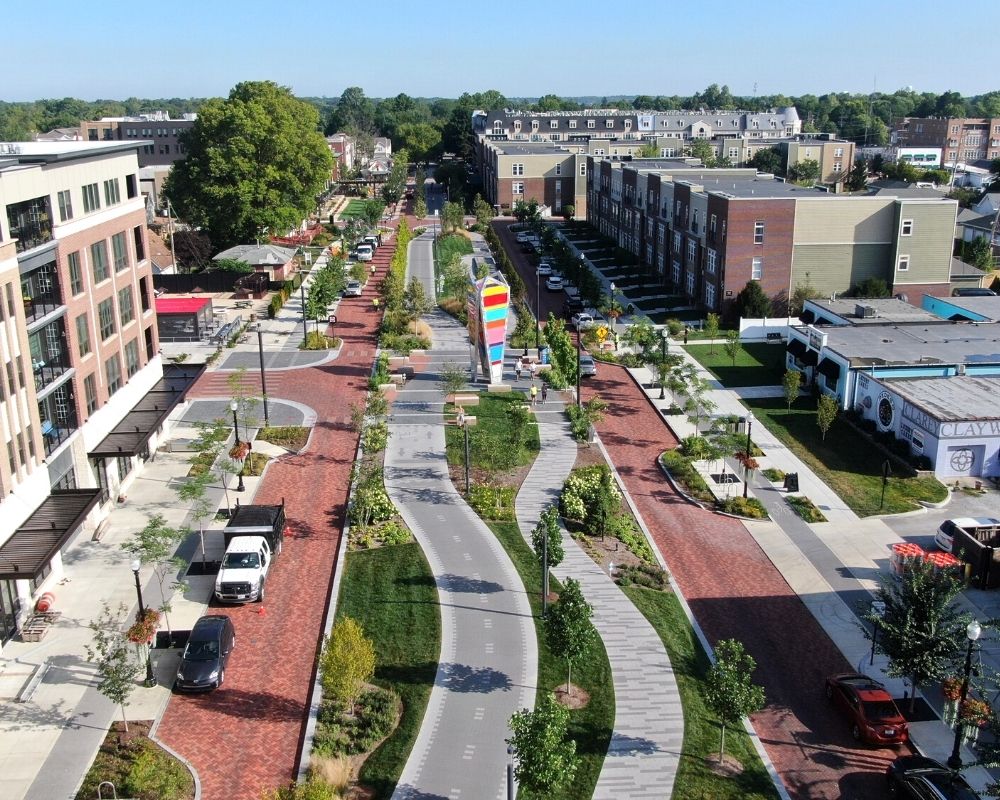 West Carmel:
West Carmel has a new construction feeling everywhere you look. The homes are almost all built no earlier than the early 2000's.  You will find some of the most expensive homes in all of Indianapolis in West Carmel. Crooked Stick Golf Course (and its country club) attracts a great deal of residents looking for luxury living. This course puts Indiana on the golf map, as it has hosted a variety of championships over the years, such as the BMW Championship, held there every four years. In this part of town, you will see many gated communities and multimillion-dollar properties, along with lots consisting of multiple acres.
Throughout West Carmel, many new communities have popped up, such as the Village of West Clay. This neighborhood has its own little village, complete with shops, restaurants and other amenities. The HOA fees reflect these perks, but residents certainly get a lot living there. Though you won't find the established vibe of East Carmel in West Clay, it's getting closer all the time.
Amenities:
Perhaps the biggest difference in living in East Carmel or West Carmel is the proximity to amenities. First and foremost, regardless of how it may feel, you are never too far from any of the amenities you'll need living anywhere in Carmel. But because West Carmel continues to grow outward from the center of the city, it can sometimes feel like nothing but neighborhoods and open fields. Even though you are in reality only a short drive to stores and shopping, West Carmel doesn't have the convenience factor that East Carmel has.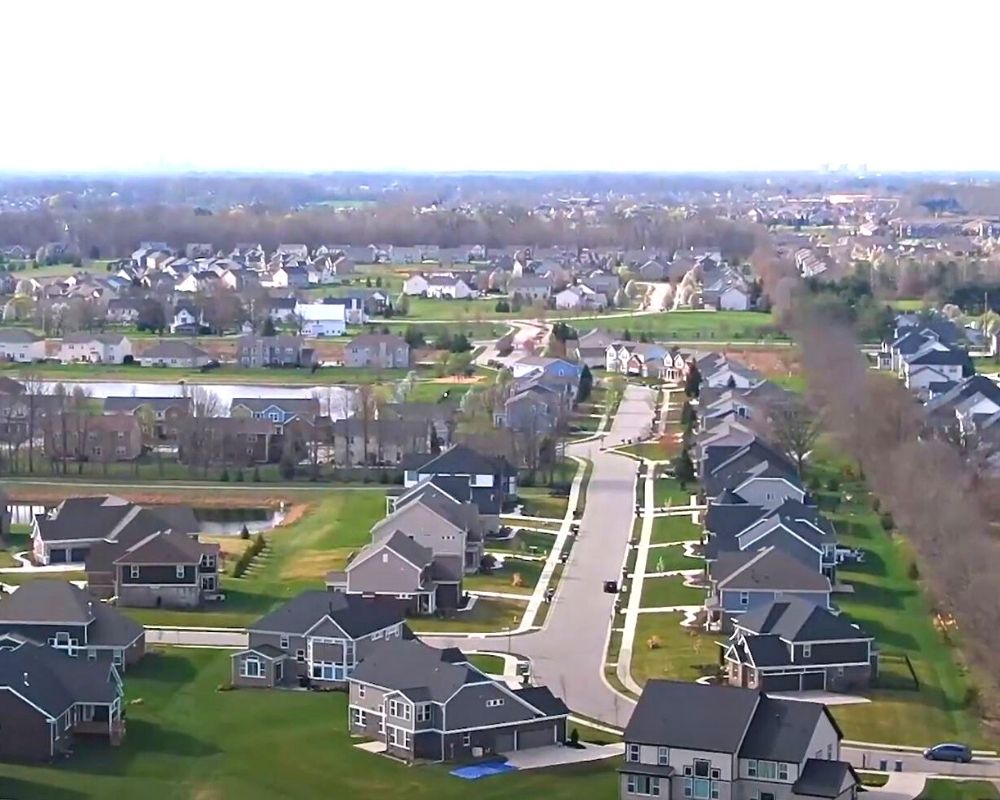 Carmel High School:
There is only one public high school in Carmel, and it's located in East Carmel. Carmel High School is actually the largest school in the entire state. Though the school has fantastic ratings in academia, sports, and the arts, such a large pool isn't always the best fit for every student. If you want to live in Carmel and don't want your kids to attend Carmel High, there are private options as well all over town. If you do plan on sending your kids to the public high school, this might be something to consider before deciding which end of town you want to live on, as your commute could get pretty lengthy if you are on the far west side.
Getting across town:
Driving fifteen miles is no short jaunt, but it also isn't setting off on the Oregon Trail. Carmel has roundabouts all over town, and this cuts down on traffic and drive time immensely. If you find yourself living on the far side of either end of town, you will still be able to get to everything you need and more. Carmel roads are efficient, well designed, and most importantly, well maintained. Carmel is even known for having the least potholes in all of Indianapolis! Pick the part of town that you like, and don't worry too much about being too far from anything.  If the sun's energy can make it ninety million miles to reach earth, you can drive across Carmel.
Moving to Carmel, Indiana?
Are you considering moving to Carmel, or anywhere else in the Indianapolis area? If so, reach out to me at Compton Realty, I would love to help you find your next home in the Indy Metro Area!