Most Common Questions about living in Carmel, IN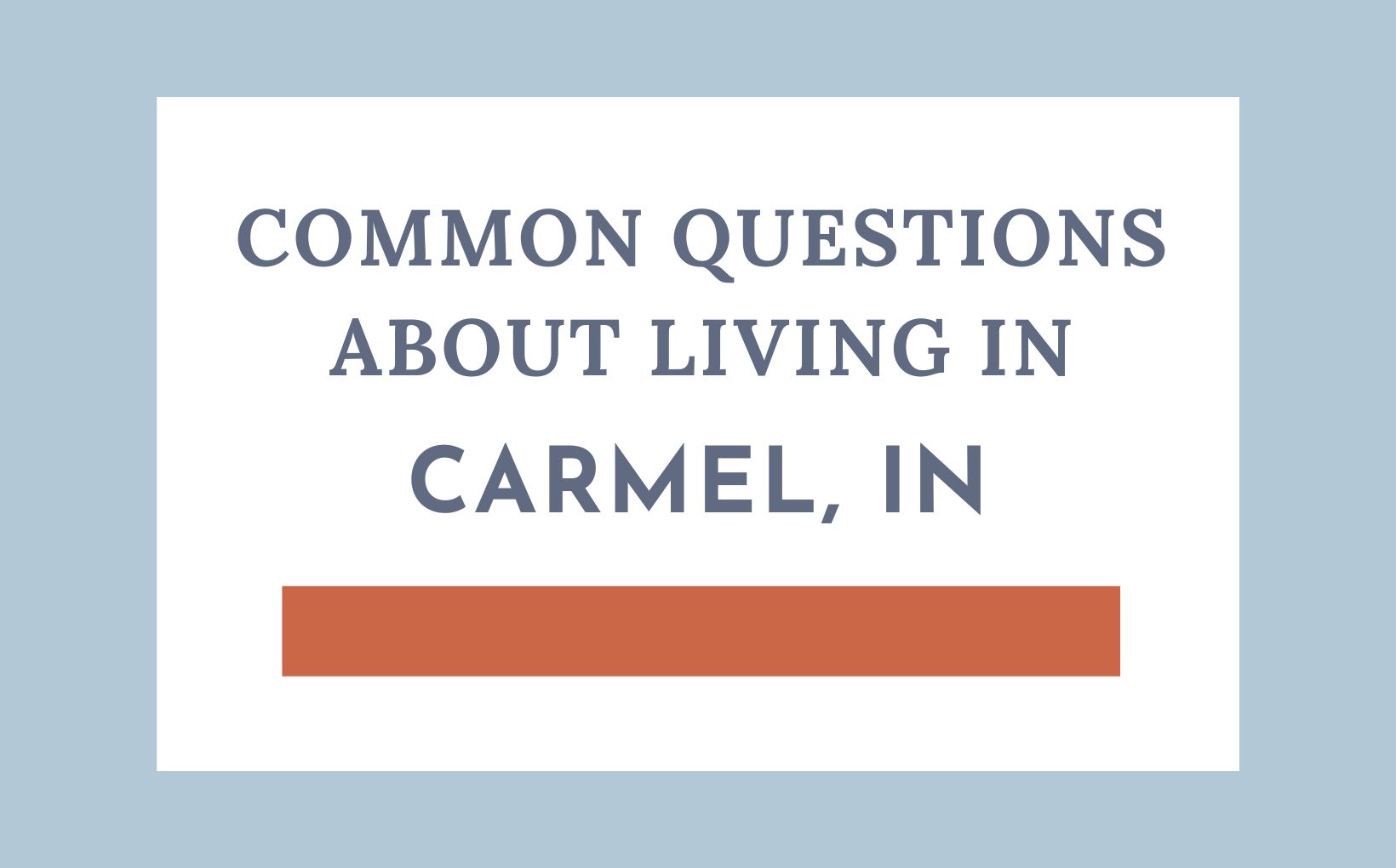 Are you interested in living in one of the most popular Indianapolis suburbs, Carmel, IN? You've likely heard that Carmel is well known for its incredible school system, thriving Arts and Design cultural district, and beautiful landscaping and infrastructure. Whether you are thinking of moving to Carmel for the entertainment or the round-a-bouts, there are a few things I always get asked about living in Carmel. Check out the top three most common questions I hear about Carmel, IN.
Top Questions about Carmel, Indiana:
Is Carmel a family friendly place to live?
If you have kids, especially younger children, you probably want to live in a place where you will be in like company and your children will hopefully have some playmates close in age. Most of the suburbs of Indianapolis are family friendly by nature, but yes, Carmel is certainly a family friendly place to call home.
Carmel High School is the biggest school in the entire state of Indiana, with a student population of 5,000 kids. The city of Carmel has a population of 100,000, so this is a pretty good representation of people who are just between the ages of 14 to 18. If we can assume there are just as many kids (if not more) in the lower grades, then there are a lot of kids in Carmel.
Carmel is a big city, and even though as a whole it's a great place to raise a family, some neighborhoods will have more children than others. If it's important to you to live in a neighborhood with potential playmates, trick or treaters, and just a general family vibe, driving around and taking a look is a great way to find out. Look at the homes, yards, and sidewalks. Are there kids playing? Is there sidewalk chalk? Are there jungle gyms and swing sets in the yards? If so, there's likely kids!
What is the traffic like in Carmel?
The traffic in Carmel is one of the most common questions I get about living there, and also one of the most relative. To some, the traffic is bad; to others, it's fine. If you are moving to Carmel from a very big city, the traffic will seem minimal. If you are coming from a small, rural area, it will feel like it's a bit congested. At the end of the day the traffic in Carmel is pretty minimal for a city of its size.
In Indianapolis, most of the time the amount of time your commute takes is more directly influenced by actual distance, not by traffic congestion. Indianapolis is big, and spread out, and Carmel in particular is a long, skinny city. If you are traveling across town, it might take a while. If you have to head into the city for any reason, this might take a little longer too. But it usually doesn't have too much to do with traffic.
One of the reasons that Carmel has a bit more traffic than other Indianapolis suburbs is its location. Carmel sits just on top of Indianapolis, so not only are you dealing with the 100,000 people who live in Carmel driving on its streets, you have commuters as well. People who head into the city daily for work that live anywhere in the northern suburbs will likely head through Carmel on their way to and from during rush hour.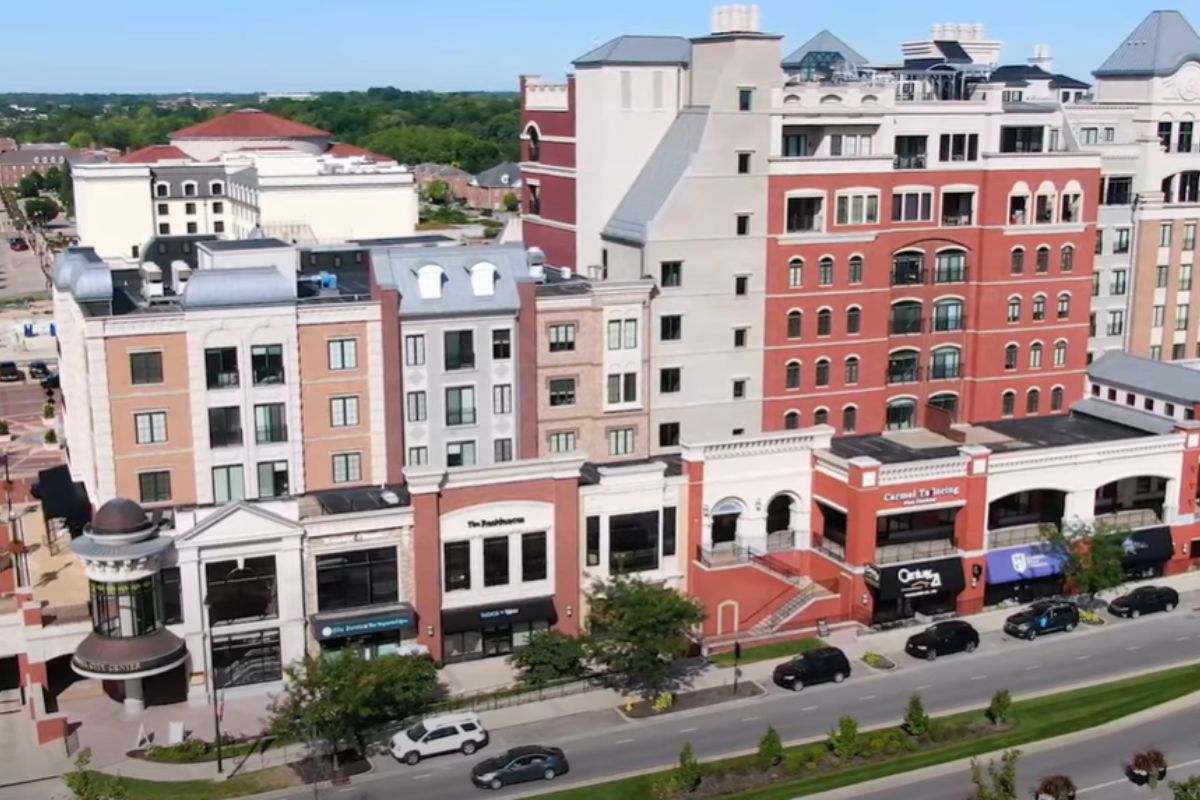 *Traffic Note:
While Carmel does experience more traffic than many other parts of the city, the infrastructure throughout town is designed to mitigate a lot of traditional congestion problems that arise. A lot of the streets in town have been widened to multiple lanes, and all over town you will notice round-a-bouts. These constant-flow intersections allow for cars to move continuously in intersections that would have traditionally been four-way-stops. Though you might drive around ¾ of a circle to make a turn just to your left, this still cuts down on overall traffic and even helps out your gas mileage!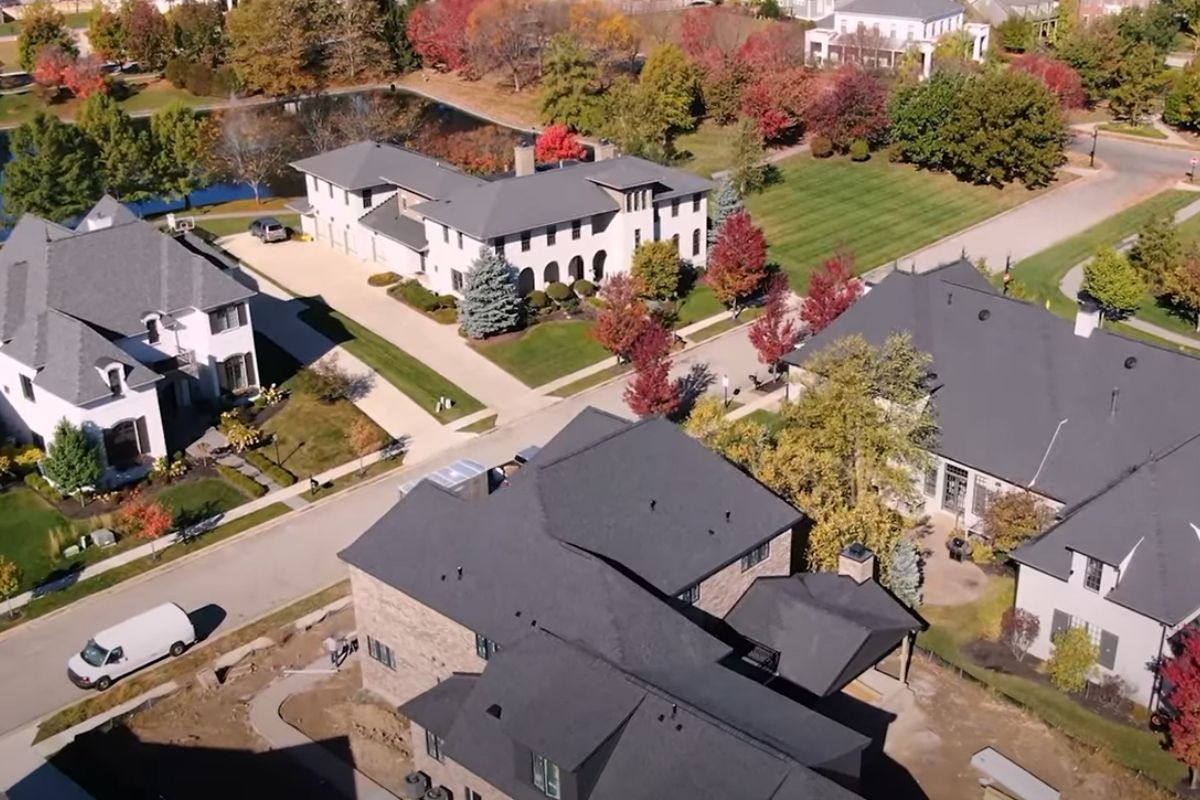 Do I need to live in Carmel?
Everyone wants to live in Carmel…or so they think. And if you really do want to live in Carmel, that's great! It's an excellent place to live, work, and raise a family. But if you don't have a specific reason that you really want to call Carmel home, try not to narrow down your options too much. Carmel no doubt has a lot to offer, but so do many of the other northern Indianapolis suburbs. If you do have a specific reason for wanting to live in Carmel, know that you might have a harder time trying to find a home that you love, because a lot of people want to live there, and there are only so many homes to house them all.
Carmel is one of the most expensive places to live in Indianapolis, so regardless of why you choose to live there, you will get less for your dollar in Carmel than perhaps any other Indy suburbs (with the exception of Zionsville.) But its hefty price tag doesn't necessarily mean that Carmel is better than the others. There are so many great places to live in Indy, and there might actually be an even better fit for you somewhere else. There are great schools, fun entertainment, and beautiful parks all over Indianapolis.
Zionsville, Noblesville, Westfield, and Fishers are all close to Zionsville and are exceptional places to live. If you aren't married to the idea of living on the north side, there are countless options. But if you do want to call the north side home, you can still get to Carmel easily to enjoy all of the things that make Carmel so attractive, such as the great entertainment district, beautiful parks, and fun festivals throughout the year.
Looking to call Carmel home?
Are you ready to move to Carmel, Indiana? Or perhaps you are interested in living close enough to visit from time to time. Reach out to me today at Compton Realty. I would love to help you find the perfect fit for you and your family in the Indianapolis Metro Area.